Daniel Ricciardo's decision to exchange his Red Bull wings for a Renault Sport beret for 2019 surprised many. Ricciardo began his F1 career back in 2011, racing with Toro Rosso and Red Bull for nine years and showing his abilities with bold overtakes, clean racing, and a grin visible even when wearing a helmet.
Ricciardo's decision to leave Red Bull was hard news for some. With two strong drivers in that team during the 2018 season, it was becoming increasingly difficult to say who, between Ricciardo and Max Verstappen, held the number one seat.
This isn't, of course, the first time a talented driver has taken the decision to move to a less-successful team in the hope of making some big improvements. The most recent success story was, of course, Lewis Hamilton's decision to leave McLaren for Mercedes in 2013. The rest, they say, is somewhat monotonous history.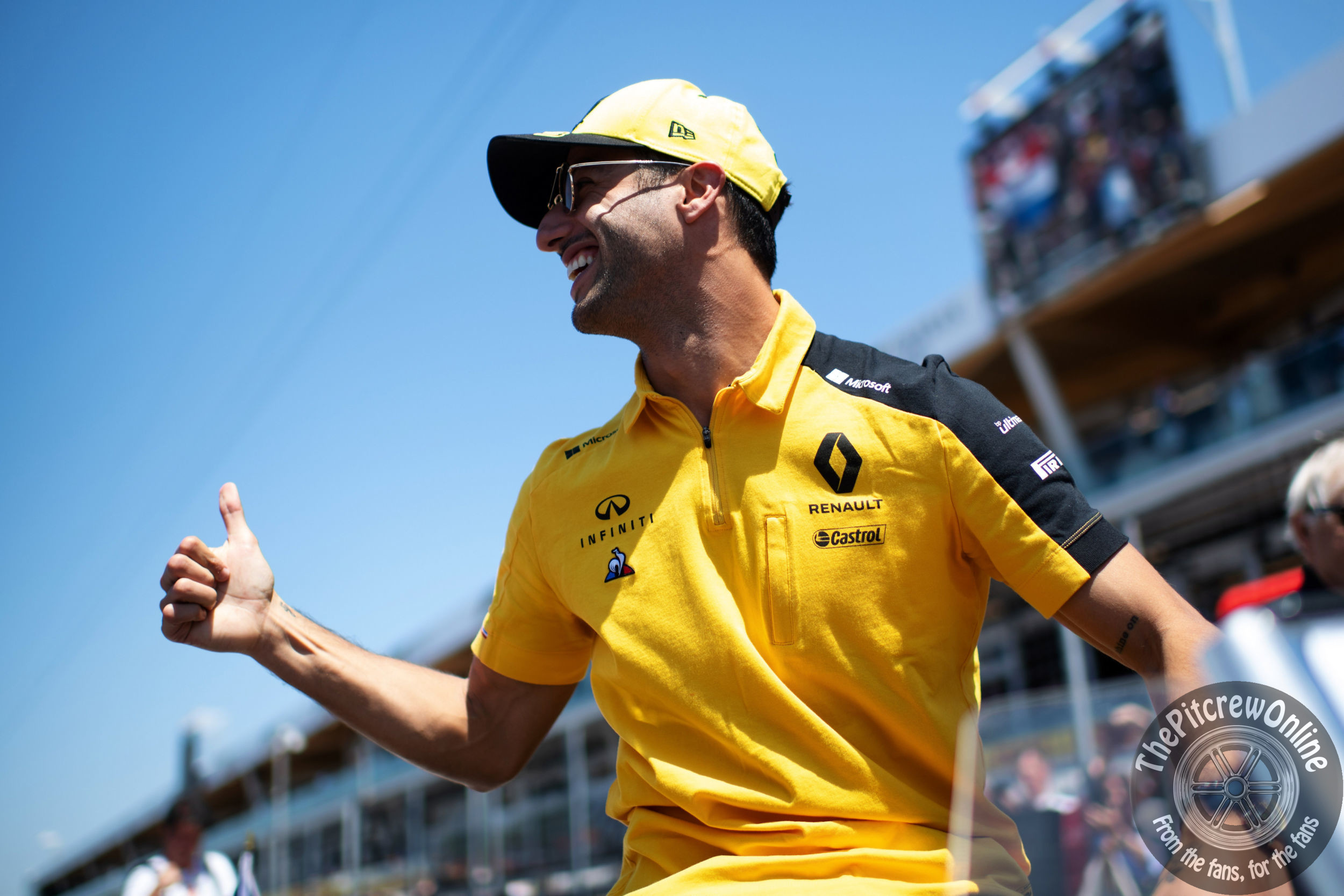 But why did Ricciardo leave for Renault?
Although Renault have a rich and varied history in Formula 1, their success in recent years has been hit-and-miss. After a few years taking places in the middle of the grid, the decision to sign Nico Hulkenberg for the 2017 season allowed for Renault to become a slightly more permanent fixture in the top ten in qualifying.
Renault's confidence seems to have been boosted a great deal by Ricciardo's signing, describing Ricciardo and Hulkenberg as 'one of the strongest – if not the strongest – driver line-ups on the grid'. The fact that the two Renault drivers are particularly talented is undeniable, which makes it a shame that Ricciardo's first season with the team has lacked the strength they had initially hoped for.
It has been a slow start for all parties involved, riddled by technical faults, friendly fire and gearbox failures, which resulted in four DNFs so far this season. The Canadian Grand Prix proved to be a great opportunity for Renault, after Kevin Magnussen's crash in Q2 kept Verstappen out of Q3 and opened the door for Ricciardo to qualify fourth, his best starting position since joining Renault.
Despite this promise, though, the race didn't result in a podium finish. Ricciardo and Hulkenberg finished P6 and P7 respectively, which is respectable enough. However, Renault's decision to keep Hulkenberg behind Ricciardo despite Hulkenberg being on fresher tyres seems to have caused a bit of disharmony in the garage.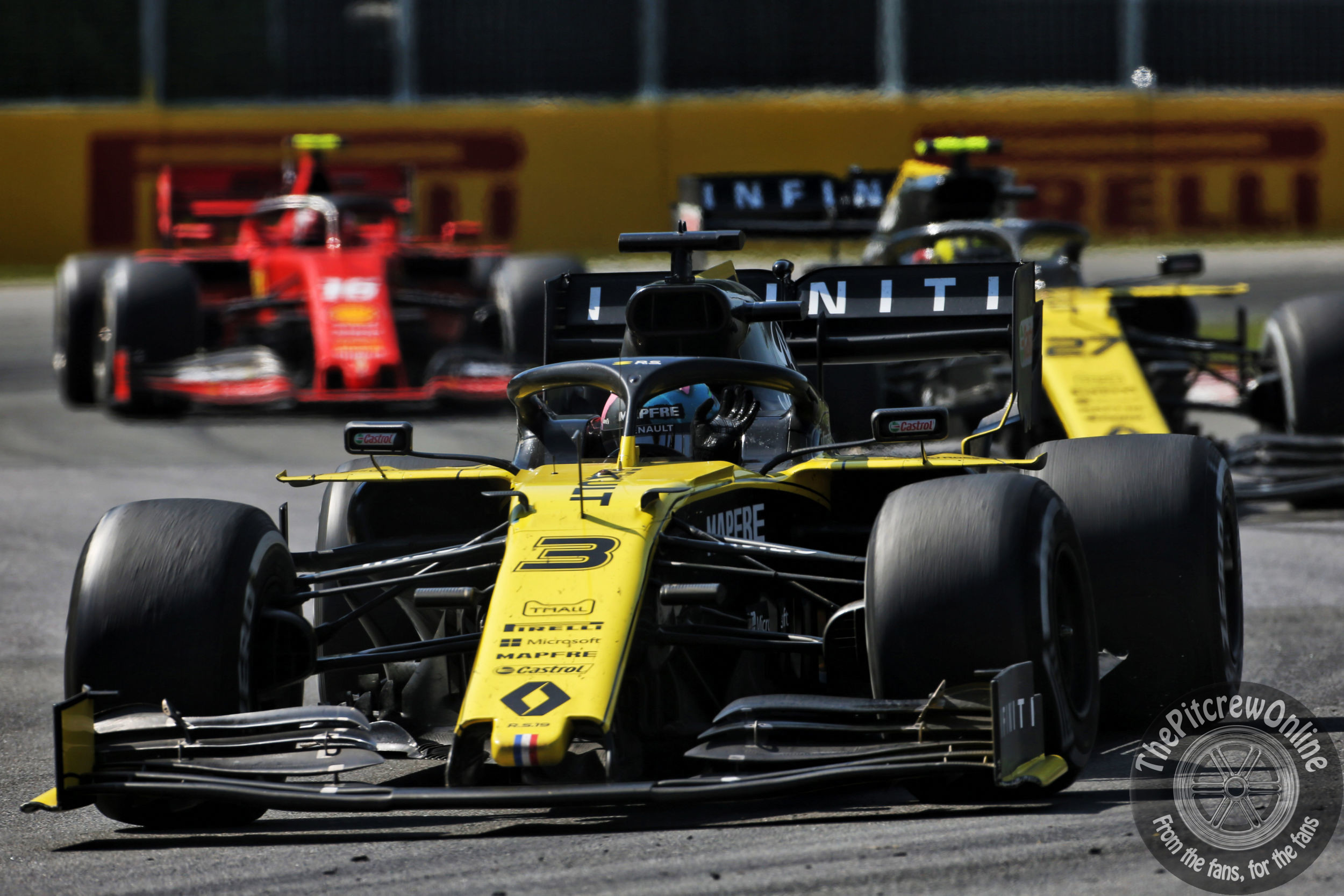 According to team boss Cyril Abiteboul, Renault's position in the Constructors Championship proved more important on this occasion.
"I wanted to make sure that the team's back in the game, and the drivers will also be back in the game, their own game, from next week onwards," he said.
Renault are currently 5th in the Constructors Championship, having jumped up from 8th thanks to their result in Canada. They now sit just two points behind McLaren, so it seems that the the temporary self-preservation tactic paid off.
Though Renault's season has been a little slow to get started, Ricciardo's optimism hasn't waned.
"We're realistic in our approach, but the team should be proud of this weekend [Canada]," he said. "They have that drive and determination to push on now and that's really encouraging."
As the Formula 1 train pushes on to Circuit Paul Ricard in France this weekend, it is hoped that Ricciardo and Renault's fortune will continue on for their home race. Ricciardo's move to Renault has allowed for that little bit more variety and action in the middle of the pack, something that fans argue has been quite limited in recent seasons.
[Featured image – Renault F1 Team]