Just when things looked to be in peril for Mercedes in the second half of the season, stepping up to stop Ferrari was, erm… Ferrari.
An evident storm is brewing within the Italian giant as the rivalry intensifies between Sebastian Vettel and Charles Leclerc, and imminent typhoon Hagibis will either threaten to ignite that combustible tension or will give them the necessary push to overcome their Russian demons.
Indeed, the title is now all but wrapped up by the imperious Lewis Hamilton who leads the championship by 73 points with just 128 still up for grabs.
His tour towards his inevitable sixth world title brings us to the 5.8-kilometre Suzuka circuit. It's easy to get tied up in knots here, with it being the only figure-of-eight circuit on the calendar, and having the awe-inspiring yet terrifying first sector, featuring high-speed esses that require skill, talent and bravery in equal measure.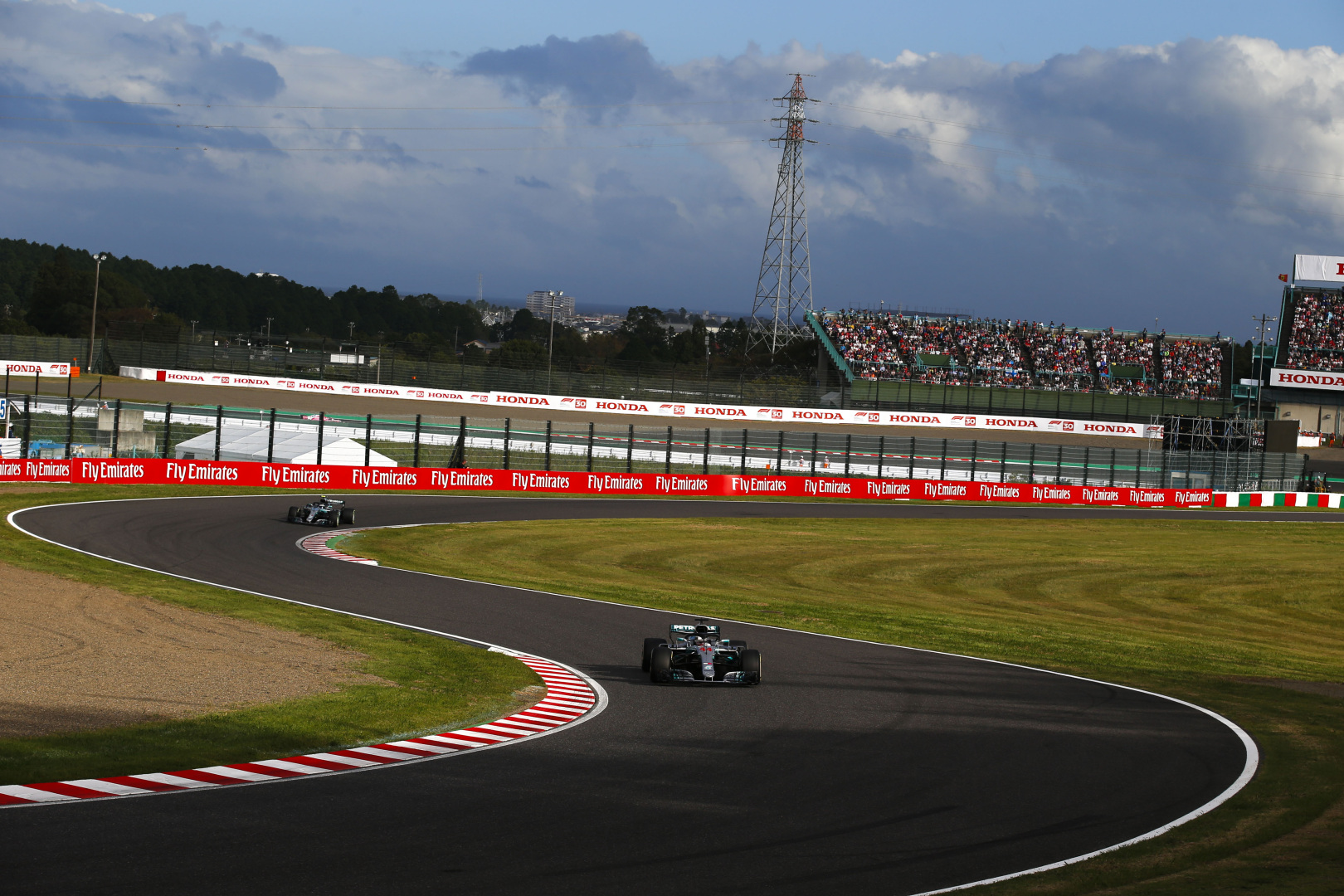 Such sections tend to become more difficult in treacherous conditions, and we are expecting no shortage of those this weekend. The typhoon is expected to affect practice, qualifying, and the race, although it is difficult to predict with any certainty.
Form generally gets tossed out the window in conditions like the ones anticipated in Suzuka – cast your minds back to Hockenheim – and the favourites for the weekend would be tough to predict in normal situations. Suzuka requires a pinpoint balance of power and downforce, and Ferrari – save for their spectacular in Sochi last time out – have seemed to excel at both since the teams returned from the summer break, but Mercedes will fancy their chances through the technical first sector.
Indeed this is a big weekend for Ferrari. Vettel had a complete nightmare last year in Japan, when a crazy, kamikaze move on Verstappen cost him any chance of a podium finish, and Charles Leclerc's race was ultimately ruined after an incident at the start of the second lap with Kevin Magnussen.
Ferrari were in trouble before the race even began in Russia last time out. They had planned for Leclerc, starting on pole, to allow Sebastian Vettel, starting third, to slipstream his way past to ensure they had a one-two off the start. This was all well and good, but there's one aspect Ferrari failed to factor in – pride.
Vettel, who is no stranger to team order controversy, was never going to allow Leclerc back past as the team had planned. Leclerc is an upstart who has walked into Vettel's team and all but overthrown him. He needed to make a statement to his team, his team mate, and the world, saying that he is a four-time world champion, and that this is his team.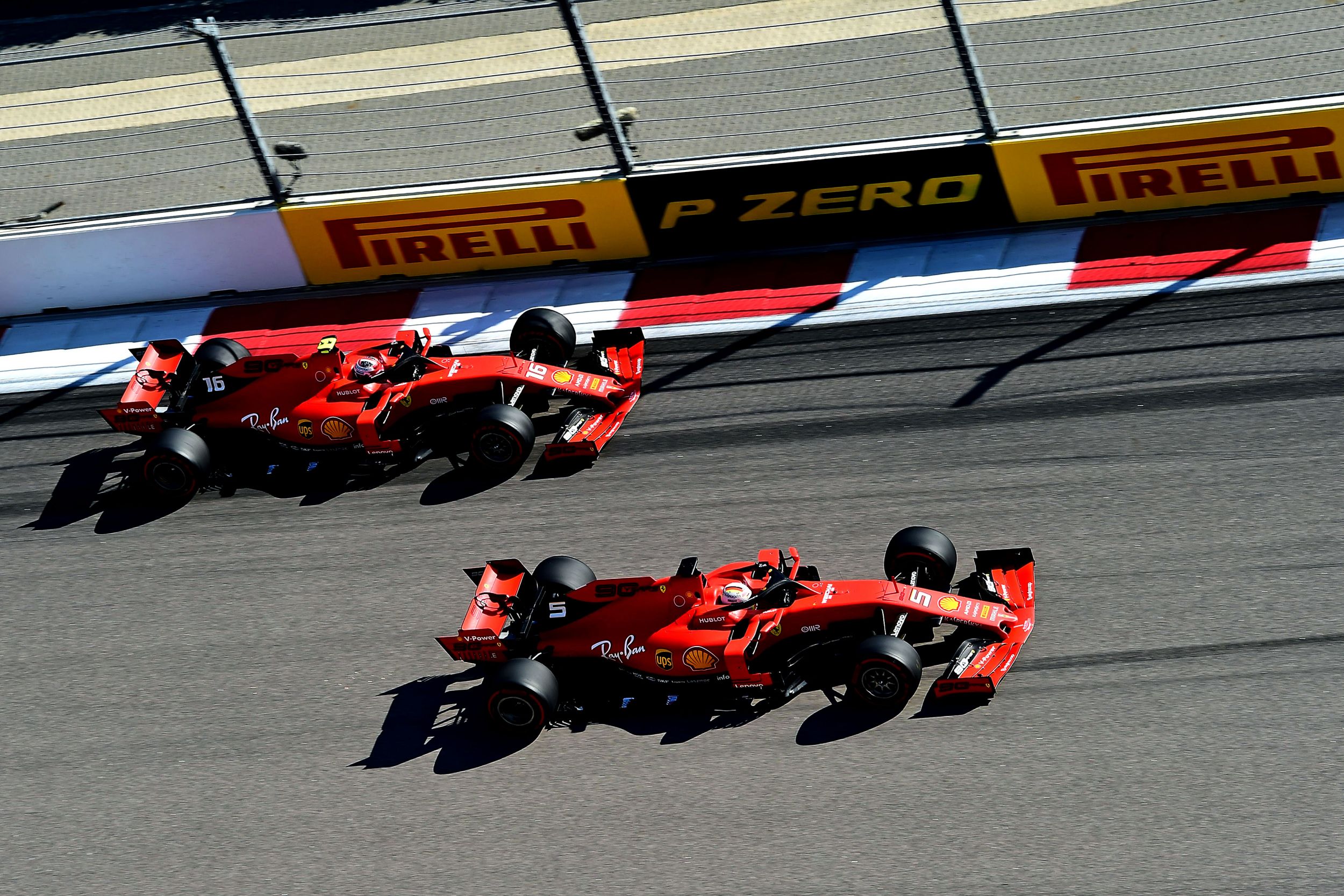 Ferrari gave Leclerc the undercut to pass Vettel in the pitstops, only for the German to suffer an engine failure. He stopped the car off track, brought out the virtual safety car, gave Mercedes a free pit stop for both their drivers, and, ultimately, a one-two.
It is fair to say, then, that Ferrari have a point to prove, but so do Mercedes. They must prove themselves able to throw down with Ferrari after a post-summer break that has seen their form undulate. They want to change that, and issue an emphatic message to their counterparts.
Elsewhere, Toro Rosso will give an F1 debut to reigning Super Formula and Super GT champion Naoki Yamamoto. The Japanese home hero will take Pierre Gasly's seat in the first practice session, before Gasly returns to the cockpit for the rest of the weekend.
It's set to be a tough weekend with Typhoon Hagibis looming, and there's a storm brewing between Mercedes and Ferrari as we head towards beautiful Suzuka.
[Featured image – Charles Coates/Getty Images)