Last month, after a year of very little rallying, and no Wales Rally GB as well, my good rally friends Heather (@CooperKinetix) and Corey (@WorldRallyApp) are @Kinetix AF on Instagram and organised this event!!
'After a year of hardly any rallying, most of the of the motorsport world turned to eSports and rallying was no different. Our choice was simple, Dirt Rally 2.0 or WRC8 and like many others we opted for DR2.0. With the cancellation of Wales Rally GB but Welsh star Elfyn Evans on the verge of an apparent 1st championship, we (Kinetix AF) teamed up with rising Welsh rally star James Williams to host eRally Wales 2020. Our plan was to give those who took part a small taste of the Welsh stages.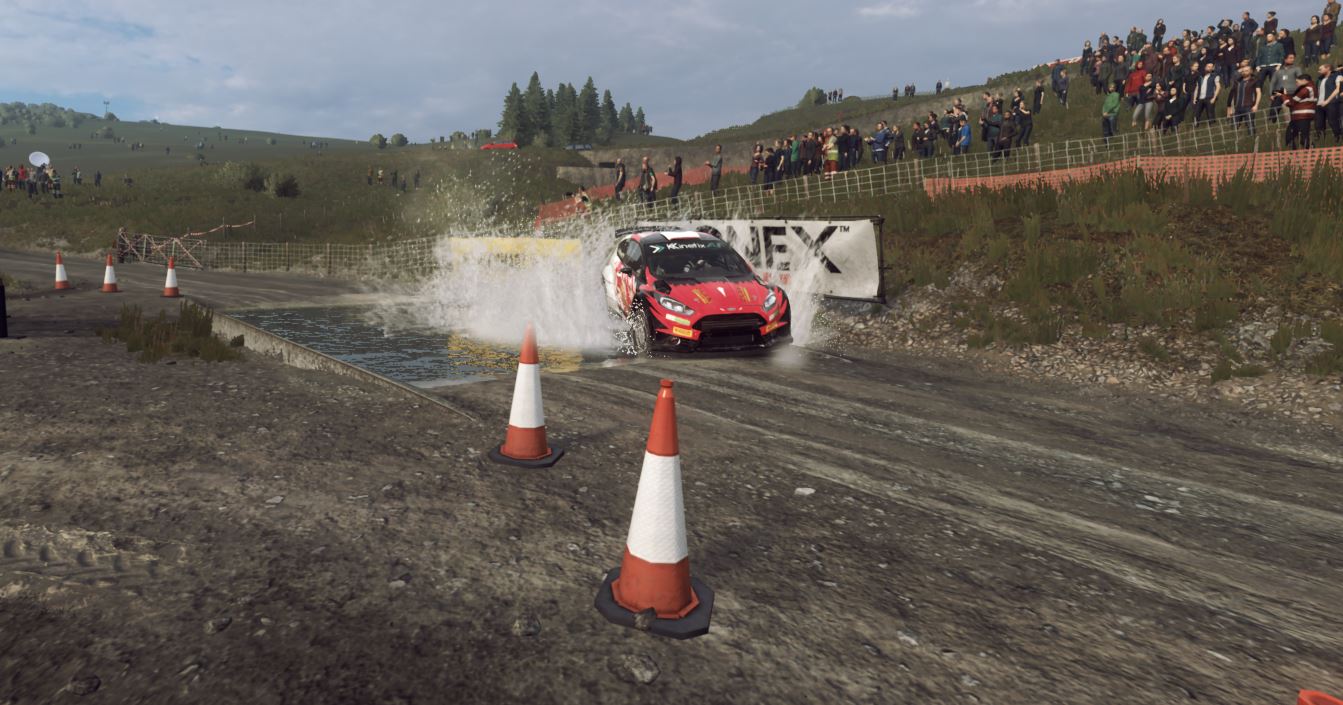 Competitors would battle in both R5 and R2 classes over six stages that were picked to represent the essence of a classic Wales Rally GB. Stages had mixed weather conditions, with a notorious couple of back-to-back stages that were wet that proved to be challenging for the drivers.
The event got started at 7pm on Friday December 4th and continued until 7pm on Sunday December 6th. To welcome as many competitors as possible, all platforms were included; Xbox, Playstation and PC gamers.
The event had a good response and attracted both serious rally competitors and serious eSports competitors as well.
Some of the rally names: WRC3 co-driver Alex Kihurani, BRC co-drivers Dai Roberts, Richard Crozier and Richard Bliss. Former JBRC driver Cameron Davies, Norwegian RallyX Nordic Champion Thomas Holmen.
eSport Names: Pro eSports driver & Italian Dirt Rally champion Nicolo Ardizzone, Sven Grube who finished in the top 10 of the eBRC.
Countries – competitors came from more than 22 countries!
Onto the action then, with six stages ahead of the crews.
Pant Mawr was the first stage and Here Lindberg took the stage victory from Sven Grube, whilst Przemek Rudzki was third fastest. All three were pedalling Fiesta R2's. In the R5 class, Nicolo Ardizzone was fastest, with Davide Leonardi second and Lester Bromley third.
Stage two, River Severn Valley was taken by Sven Grube, with Tommie Lindberg second and Neil Jones in third. Tommie put an Adam R2 in second. Sven also won the R5 class, with Rhys Cadwaladr in a Citroen C3 R5, and Alex Kihurani third.
Stage three, Geufron Forest was taken by Sven Grube, with Neil Jones and Tommie Lindberg second and third fastest. Sven was building quite a lead with Neil in his Fiesta R2 now 34 seconds from the leader. In the R5 class Sven Grube was fastest from Lester Bromley, with Alex Kihurani.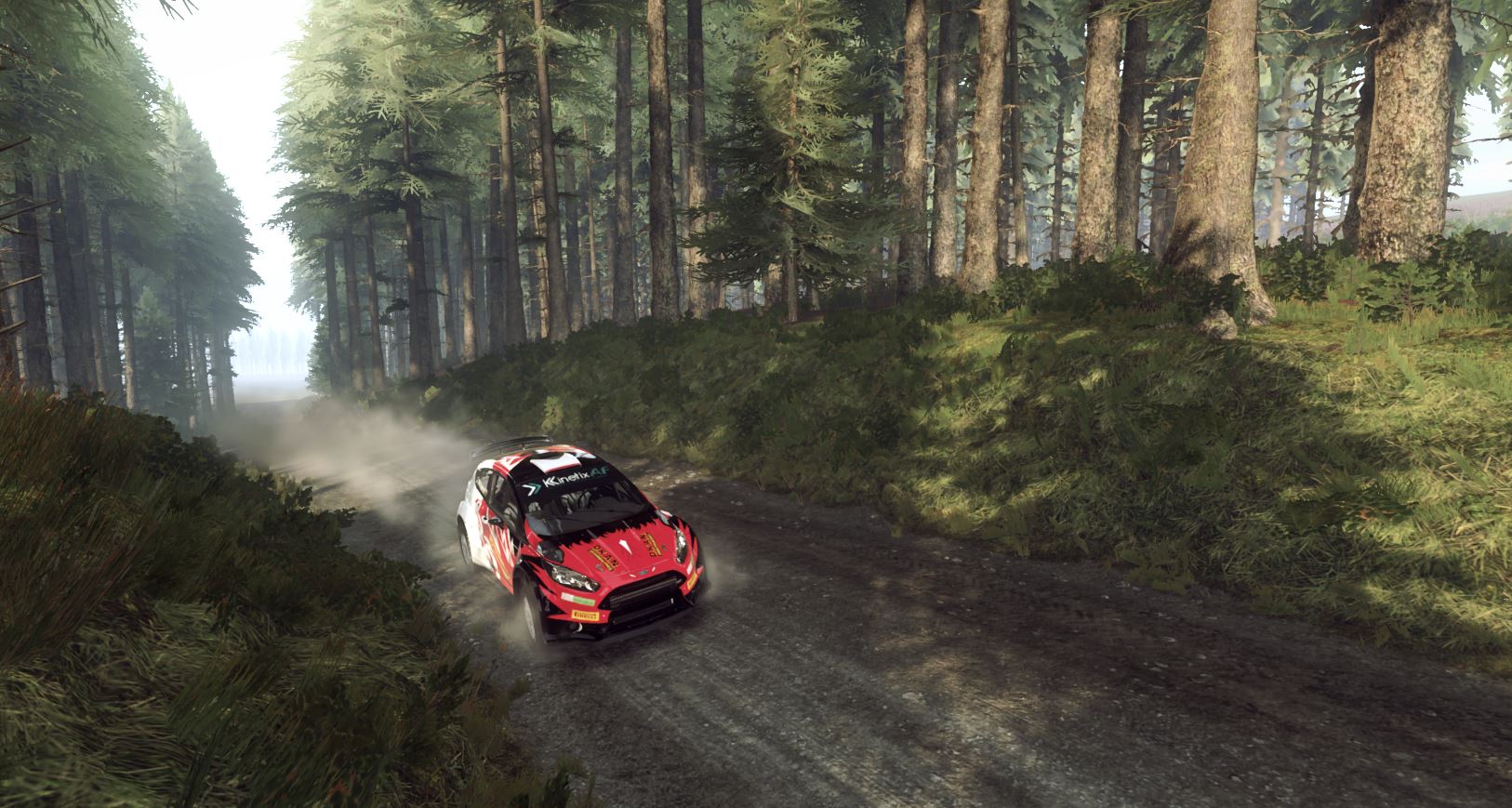 Stage four, Bronfelen saw Sven continue his domination, taking his third stage win from Edgars Luznieks, and Tommie in the Adam R2 was once again third. Sven was so dominant, that he also won the R5 category from Alex Kihurani, with Lester Bromley with the third fastest time. All three of them were driving Fiesta R5 MK2's.
The penultimate stage, Bidnor Moorland Reverse, was taken by Sven, his fifth stage win, with Edgars and Tommie once again second and third. Sven now had a lead of over a minute over second placed Edgars. In the R5 class, Sven was fastest as well. Could anyone catch him? Lester and Alex were second and third, but their positions were swapped in the battle to finish second, with that position held by Alex. Lester had closed the gap though to just 1.3 seconds.
The final stage then, Sweet Lamb. Sven completed his domination, taking the final stage from Tommie and Neil completing the top three in the stage. Sven also took the R5 stage win from Lester and Alex. There was a change for second place in the final stage, with Lester eclipsing Alex for second place. He'd been closing the gap for a while, and nabbed the position right at the end!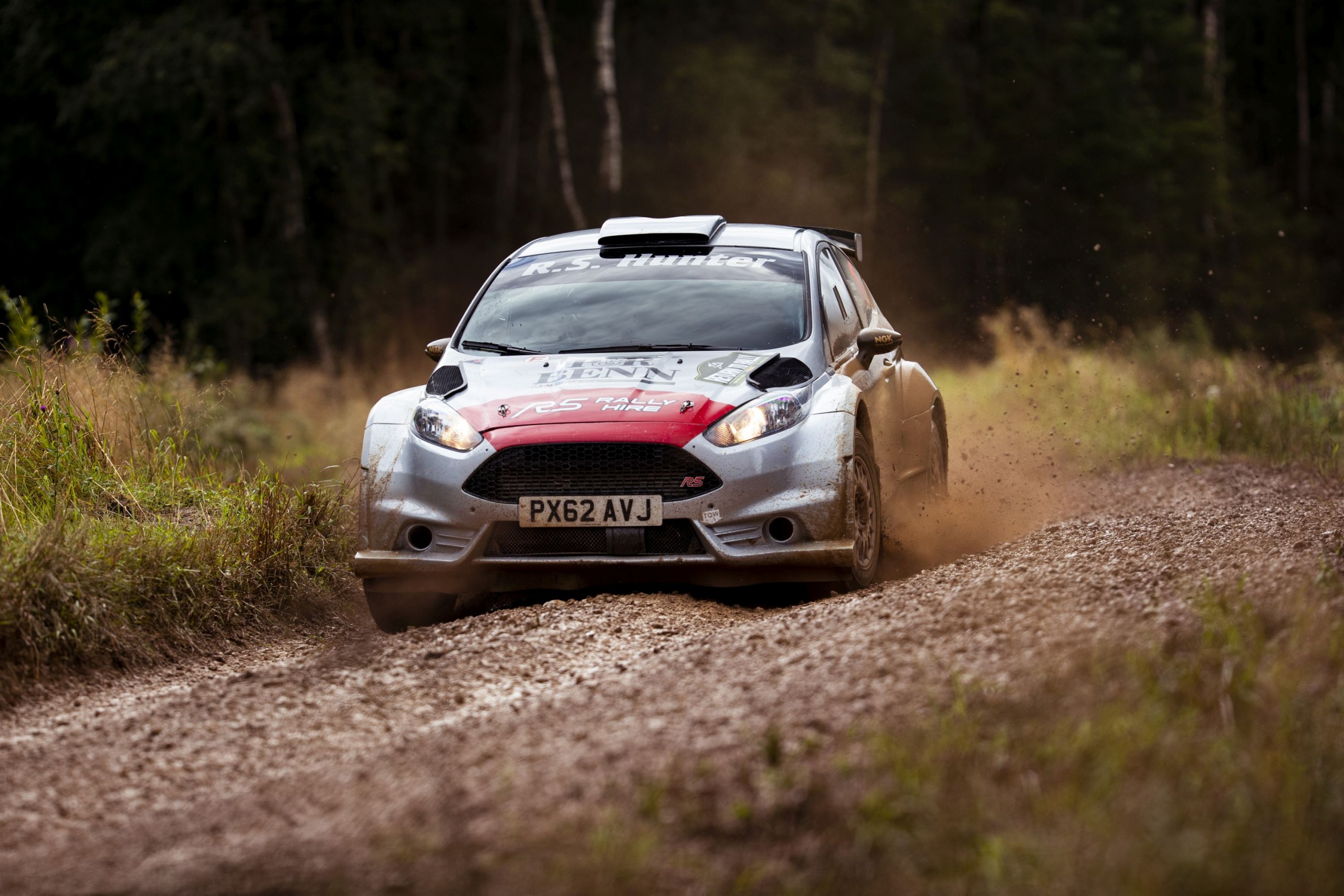 Sven ended up winning the R2 class from Tommie by almost a minute and a half, with Neil Jones around three and a bit seconds further back in third. In the R5 class, Sven was also victorious, winning by over a minute from Lester who'd clinched second place on the final stage, with Alex taking third, just 1.3 seconds from second place.
Let's hear from the top three!
Winner of both the R5 and R2 class: Sven Grube (UK)
"I would just like to thanks the organisers for setting up this event, I had consistent runs in both classes and im happy with my performance, using the stick setup on the R5 Fiesta worked really well, and the R2 Fiesta was lovely to drive on these Welsh stages!"
Lester Bromley- 2nd place in R5 (UK)
Well done to everyone that took part. I do love Wales being welsh! [I] managed to finish a rally that's unlike me lost it on stage 2. Lost 23 secs and stage 4 puncture lost 34 secs. Not a bad second though behind Sven Grube, he's super-fast, so well happy.
Alex Kihurani – 3rd place in the R5 class (USA)
"A bit frustrated with some really silly mistakes that ultimately cost me 2nd place by 1 second, but I'm happy to be on the podium, and even happier with my miraculous hair growth! 3rd is where I ended up in the actual Wales Rally GB last year in the JWRC, so the game must be quite realistic if I'm 3rd in the virtual version."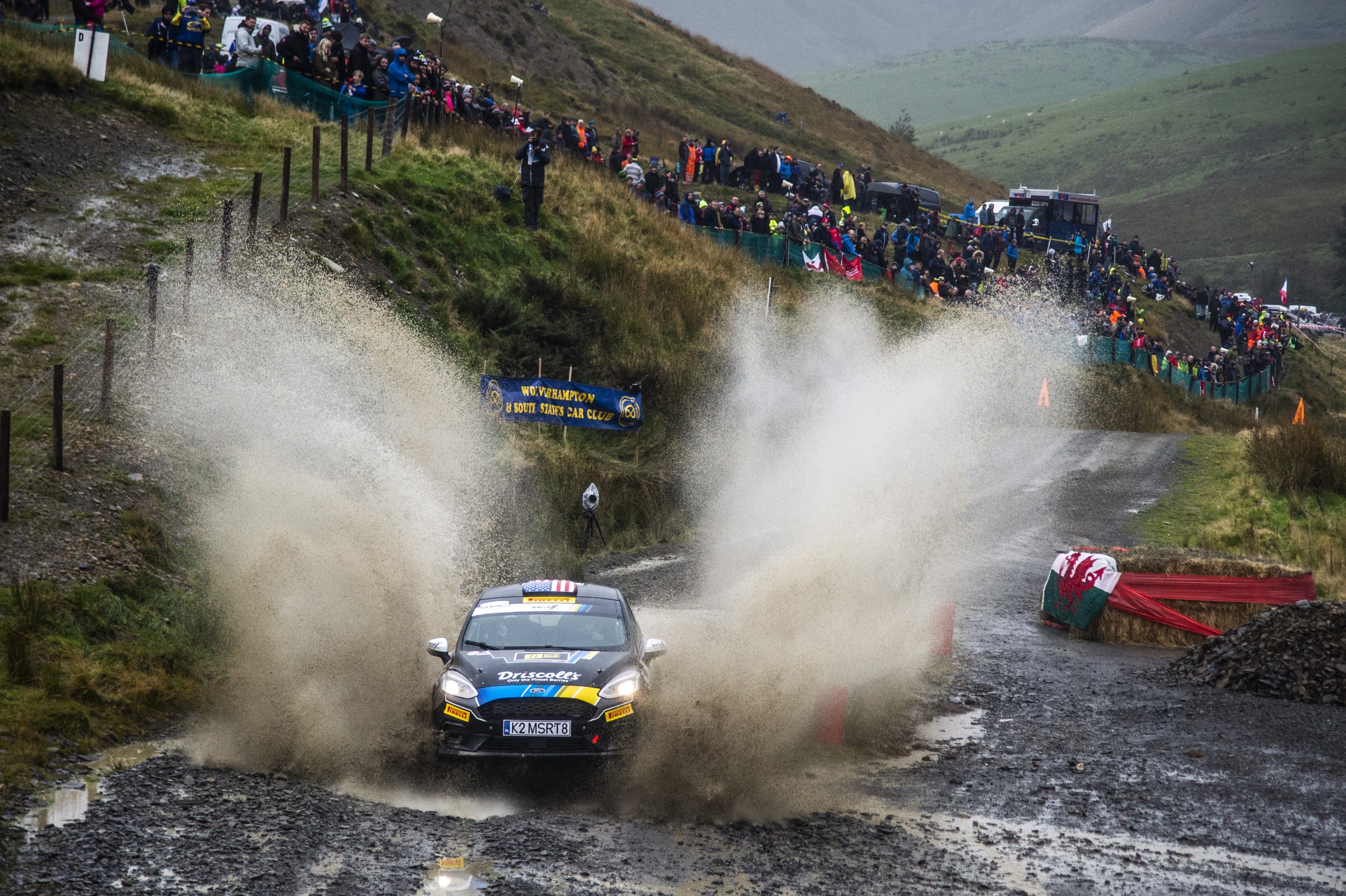 Here's some of the other competitors!
Tommie Lindberg – 2nd R2 finished his run-on Saturday 5th (SWE)
On finishing his run-on Saturday 5th said "Gone through both events, at the moment holding 4th in R5 and 2nd in R2. I had a good time, especially R2's was pretty much spot on, some mistakes in the Polo but still happy. Thanks for a nice event and looking forward to more of them coming!"
Chris Wheeler – Participant (UK)
2016 BRC3 champ Chris Wheeler unfortunately did not finish the event. Speaking afterwards he told us he was running as high as 9th during the earlier stages. "I had a good run with a few minor offs but I sadly retired on the last stage after I got a puncture. These things happen unfortunately."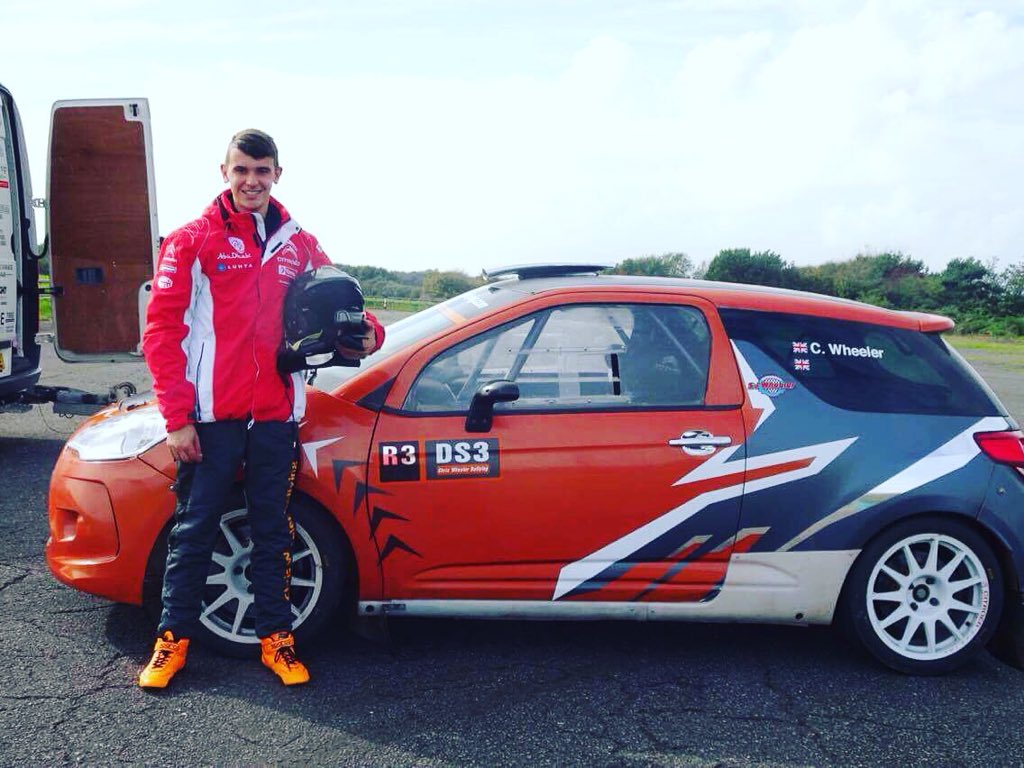 Andrew Coley – Participant (UK)
Not the best to be honest! Rolled on the first corner in the dark, tore off my lamp pod, had a puncture on two stages… I'm actually surprised it lasted until stage three!
Thomas Holmen – Participant (NOR)
I think I'll keep myself to the track! I knew it wasn't going well by the first split! Then a DNF on SS4, think my suspension fell apart! Never mind, looking forward to the next one!
Round Up.
Well, that sounded like a lot of fun! Hope you enjoyed my round up of this eRally! It's fair to say that Sven certainly had some serious pace on the stages. Lester and Alex battled it out for second overall, and Lester took the spot right at the end!