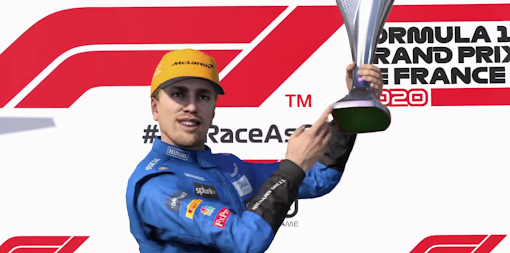 So the motor racing season has ended and we're all twiddling our thumbs waiting for it to come back. I'm sure we've all got things to keep us occupied, like watching YouTube videos and playing video games perhaps? I know I certainly have. But more than playing video games, I've been participating in league racing.
What is league racing I hear you ask? Well it's organised competitive racing that takes place on driving games including but not limited to the F1 games, Gran Turismo Sport, Assetto Corsa Competizione, Project CARS, iRacing, rFactor 2… you get the idea.
The league racing scene when it comes to the Codemasters F1 games, is often where you will find F1 Esports hopefuls competing looking to remain sharp or get their foot in the door. Some of the top-line F1 gaming leagues include Apex Online Racing and Online Racing League. It was always something I knew I wanted to get involved in, but for the longest time I never felt I could do, however 2020 was the year I finally decided to dip my toes in to the online racing scene.
It all began with my friend Oscar telling me about some racing he was doing with a league he was involved in on Gran Turismo Sport called RaceSquare, and what enticed me was that they were using Super Formula cars. These are the cars used in Japan's top-level single-seater championship which I really enjoyed driving, and I ended up doing rather well in my first race. It was at Suzuka and I was one of the leading drivers; a guy called Matt absolutely schooled me though.
The highlight for me of that particular season was a race at Monza. We have caution periods where we all bunch up and go slow to ensure nobody who got hit off loses too much, and I absolutely aced a restart and got from ninth to fifth. I then immediately drove around another competitor in the second part of the Rettifilio chicane. Before long, I pass the guys in third, second and then finally the leader and I don't relinquish that lead. My first victory in online competitive racing, and in a very strong field as well.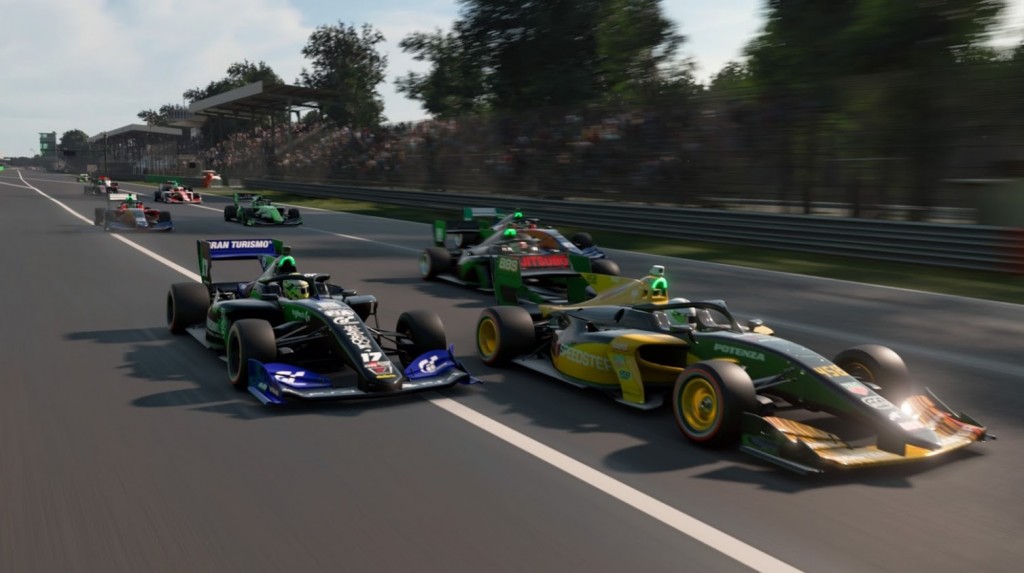 The race itself was never broadcast, but if you own Gran Turismo Sport then you can go to the Discover tab on the game and search in the Replays section with the Search tags: 'league', 'superformula' and 'racesquare', you'll be able to find a video of it that I shared and you can give it a watch for yourself.
I did okay for a first-timer but my contacts with RaceSquare went a bit dry after that. We tried doing a series of races with the Red Bull X2014 Junior car but that died off pretty quickly, however I still hold the utmost gratitude towards them and have fond memories of my time there.
Not long after F1 2020 was released, The PitCrew Online's own Rob Kershaw made me aware of a league starting up called The Optimal Racing League that he was a commentator for. Rob lends his voice to many F1 gaming leagues; he even commentates on a league called The Formula PlayStation League that our very own Jack Prentice took part in and he managed to finish third in the championship last season.
He put me in touch with the guys heading that up and I was placed in the second tier. I qualified rather well for my first race and barring a careless maneuver I did which spun a competitor out, to whom I apologised immediately after the race, it was a great drive from myself. I finished third on my F1 game league racing debut – best of the rest behind the two drivers in the McLaren cars. I pitted near the end to get the fastest lap and I did just that.
The next race was much of the same. I pitted near the end as I was so far behind the two McLaren drivers and getting a podium and fastest lap, except I actually managed somehow to qualify on pole position.
I unfortunately never really did improve much after that – they were my high points. I do firmly try to keep myself grounded and remember I'm doing this because I want to do it and that I enjoy it, but I'd be lying if that illusive first victory in an F1 2020 league wasn't something I desperately wanted. It all culminated in the last round of Optimal Racing League at Silverstone where I put a lot of pressure on myself to succeed. It went badly.
Coming to the end of the race, we had a safety car period and everyone in front of me pitted as I had already done so a few laps before. I got very flustered and couldn't keep tyre temperature, and on the restart I kept the overtake button on and drained my battery by mistake. A competitor then tried to pass me and I tried to move across to defend my line but they couldn't avoid me. I attempted to relinquish the position but they were wedged on my car and lost a whole chunk of positions. I felt terrible about it, so I drove off and crashed, left the lobby and the league's Discord server.
The next few months, I never went anywhere near league racing as I didn't want to be the reason why someone's race is ruined. However it was JessGames95 on Twitter who I've been friendly with for a while, that brought me back into the league racing scene. She's a well known and much beloved commentator in the league racing community, having done commentary for Apex Online Racing, Online Racing League and Inside Line Racing, and she was advertising a league called PSGL that peaked my interest.
Known at the time as PlayStation Gaming League – now known as Premier Sim Gaming League – I decided to sign up on a whim thinking I had no chance. After submitting the evaluation material, they placed me in the 11th and bottom tier as I still need some driver aids. I joined for their penultimate race at the US Grand Prix circuit and qualified a very respectable third, then somehow I put in a stonking performance.
Aside from some contact with another competitor which cost them a bit of their front wing (which I again apologised for), I held my own against the guy who would go on to win the championship throughout the whole race, hounding him after a safety car period and had it not been for one in-game penalty which I got in a very careless manner, I would have won!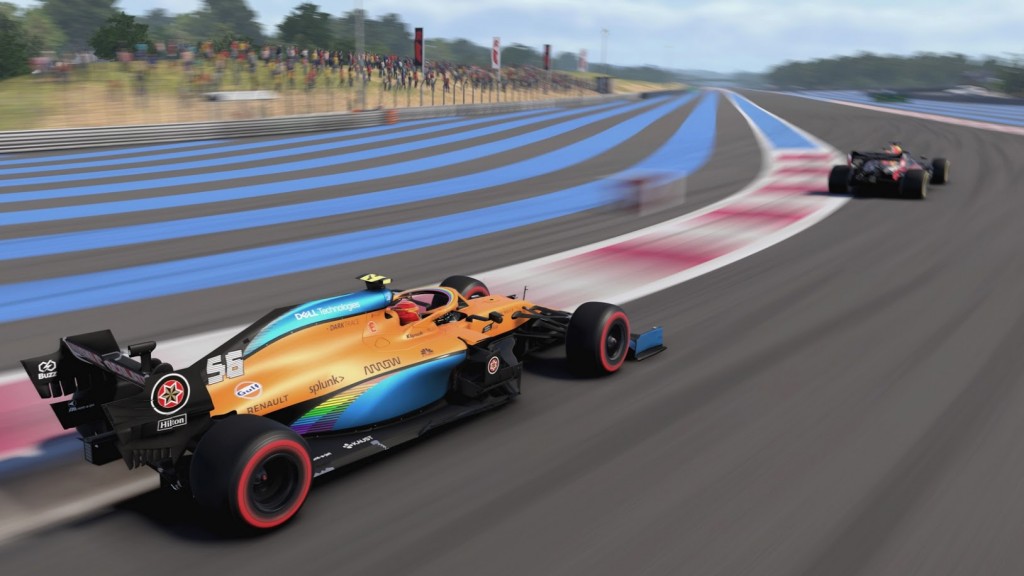 My confidence is back and now I'm in PSGL's F1 2020 tier 11 series full-time driving the McLaren and you can watch me on their YouTube channel every Thursday at 7pm UK time. So far this season, I haven't had the results to reflect how I feel I've performed, as I've had some strategic blunders on my side and gotten involved in some clumsy incidents which have sometimes been my fault, sometimes not.
But what matters is, I enjoy it. I'm not trying to become the next F1 Esports champion, I'm not going to be the next Brendon Leigh, David Tonizza or Jarno Opmeer, I'm just a noob who wants to race on a clean, level playing field with some likeminded people.
Like a majority of people who go league racing, it isn't just those who are the best who spend hours changing setups in-game and obsessively go through time trial trying to nail every corner. I for one don't try to practice too much so I don't let it overconsume my life.
Also it's not all about who has all the best equipment like a top line racing wheel and monitors. I have a Logitech G29 wheel. It's nowhere near as amazing to use I imagine as the Fanatec made wheels they use in F1 Esports, but you don't even need a wheel to be good! My teammate in PSGL is called Mark, he's extremely good and he uses a controller. He embarrasses me every week!
So if you're sick of open lobbies on racing games, I implore all of you to start seeking for a league that is at your skill level as there is certainly one out there for everyone. I hope more and more leagues accommodate for the casual player, ones who need some driver aids and aren't particularly savvy in setting up their car.
Regardless if you are the next F1 Esports hopeful or a scrub like me, racing is for everyone.