Polska wersja: https://www.thepitcrewonline.net/2021/08/20/mam-nadzieje-ze-bedziemy-walczyli-do-konca-o-czolowe-pozycje-w-klasyfikacji-generalnej-wywiad-z-kuba-smiechowski
Many motorsport fans get a thrill at the thought of the LeMans 24. As every year, we celebrate this legendary race with great enthusiasm. This year we have a special honor to cooperate with a team from Poland – Inter Europol Competition.
The team  were second in the European Le Mans Series in 2018, 2019 and 2020.
On this occasion, we had the pleasure to talk to Kuba Śmiechowski. This is the third race at Le Mans for Pole and he is still hungry for successes. Currently, in the WEC classification (LMP2), the driver from Poland is 6th with 37 points. Kuba has had great success in the past – winning the Asian Le Mans Series (LMP3) in 2019 or finishing second in the European Le Mans Series (LMP3) in 2018.
Julia Paradowska: Comparing to your preparations for LM24 for last 3 Le Mans – have they changed? Have you discovered something new about you?
Kuba Śmiechowski: Have I discovered something new? I'm not sure about it.
The preparations are getting easier every year because now I know what to expect and I am more and more mentally prepared for this race. When I started in LM24 for the first time, I didn't know what it looked like because at that time I had never competed in such a long race.
Now I know what awaits me, also the preparations are easier for me to adjust and I know better what I have to work on.
JP: What do you think about Circuit de la Sarth? Do you have a good memories from this place?
KŚ: The track is really great – it is one of the best I have ever raced at. It is truly unique, it is wonderful.
Do I have any good memories? The previous two Le Mans 24 hour races didn't go as we planned. We had a car that was not quite able to keep up with the others, so I don't have particularly good memories, but … The first stint was something special and at the moment it is probably the best memory of this event.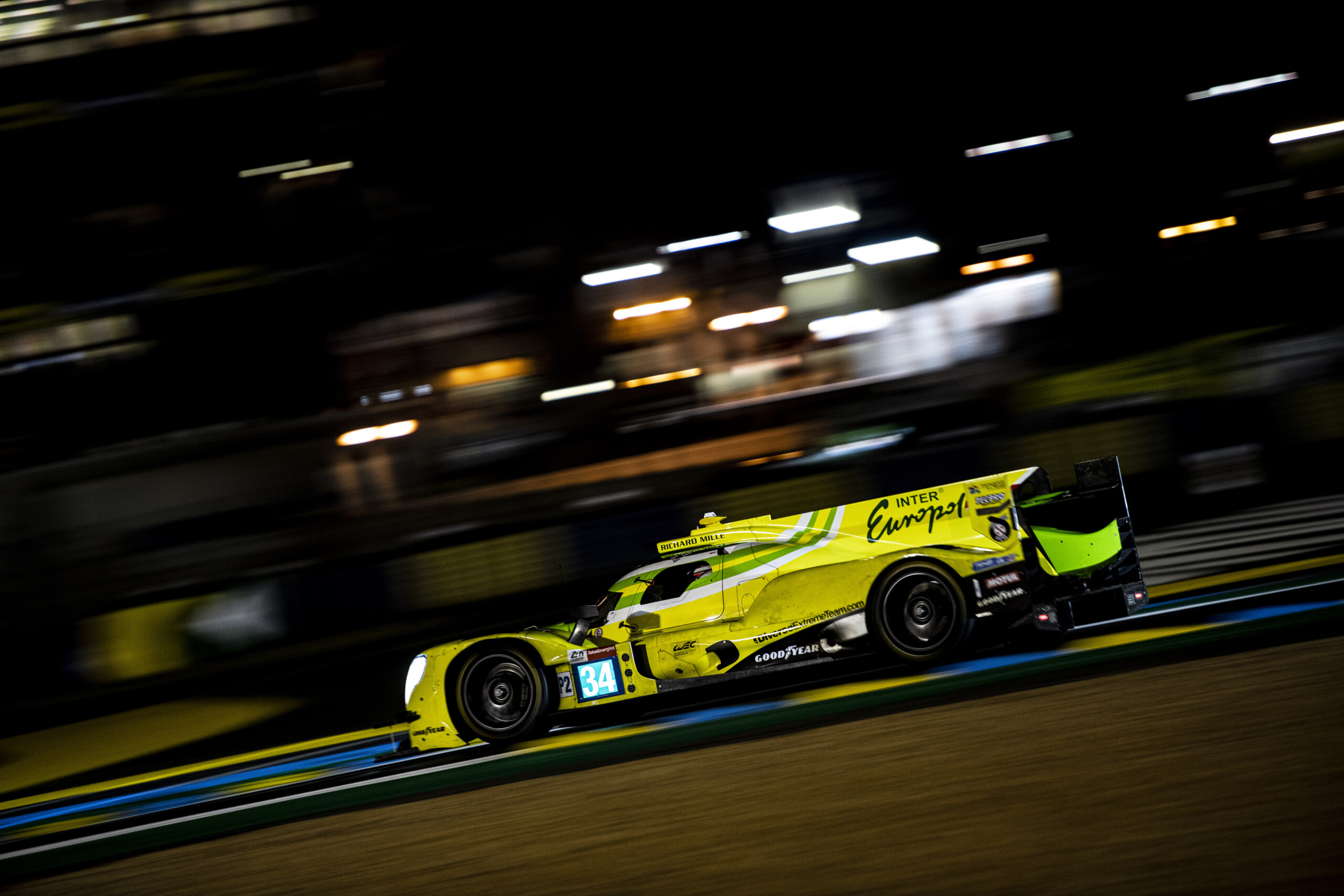 JP: This season the team has had really good form, do you think it will be an advantage during LM24?
KŚ: Yes definitely. We have an experienced team. Alex and Renger have been in Le Mans many times so they know very well how to drive in a race like this. Unfortunately, we had some bad luck during the qualifications. I believe our pace would have been good enough to make it into the Top 10, but unfortunately we weren't able to put together a clean lap. It was especially bad in the third sector – GT cars or other LMP2 cars were jumping out in front of us, which prevented us from completing a lap that was satisfactory for us.
We are a bit disappointed after qualifying because I know we have a good car, so we should be in the lead.
JP: The forecast says that it'll rain during the race. Do you think that It will bring more action at the track?
KŚ: Definitely – it can always mix up a lot. Especially when it comes unexpectedly.
At a some stage of the race, there are drivers from different experience levels in cars. When someone is inexperienced, they are more likely to make a mistake, but even experienced drivers do so.
Rain is especially important for such a long track – it can happen that at one part of the track is raining and the other is completely  dry. Then it is not known what to do with the tires and what strategy to choose.
JP: You said that one of the most important decisions in your motorsport career was switching to endurance racing. Why? When did you come up with this idea?
KŚ: I feel very comfortable here in endurance races and I like driving very much here. I think it's a really great part of racing.
How did it happen? At one point, we knew we just had to finish our single seater career. We had to choose something else. By pure coincidence, we headed towards the LMP3 cars and decided that it would be the right choice.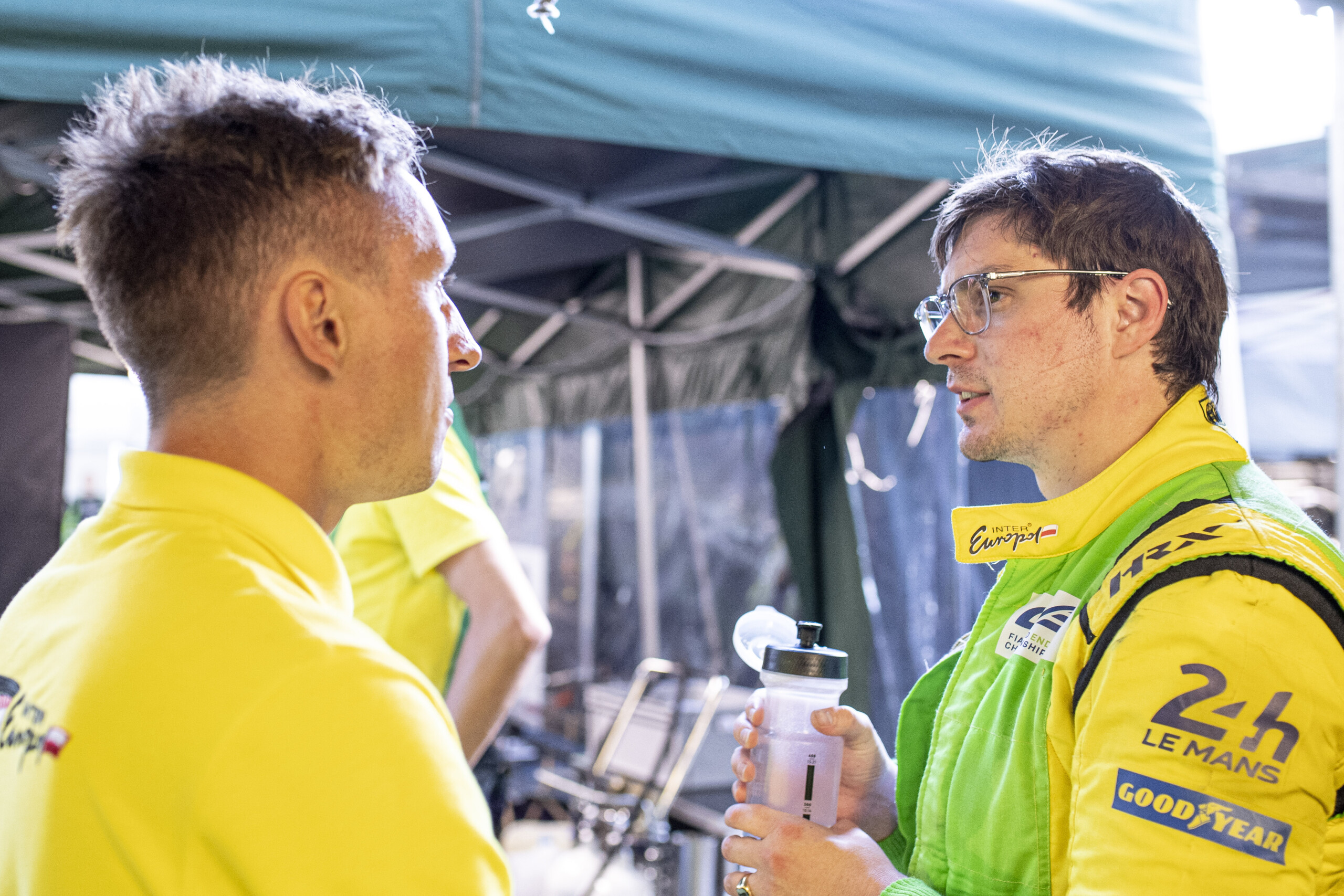 JP: You're really close to 4th place in championship. Do you think that this battle will continue until the end of the season?
KŚ: I hope so. It is well known – in Le Mans you can get more points than for a regular race. I have a feeling that what's going to happen here might define the last two races of the seasons and the championship a bit, so it's hard to say. I hope we will fight for the top positions in the general classification until the end.
I am a bit disappointed that we did not make it to the podium at Monza because during this race we lost the opportunity to fight for third place due to a very late neutralization. I hope it was not our last chance and our car here and in Bahrain will be able to continue fighting ahead.