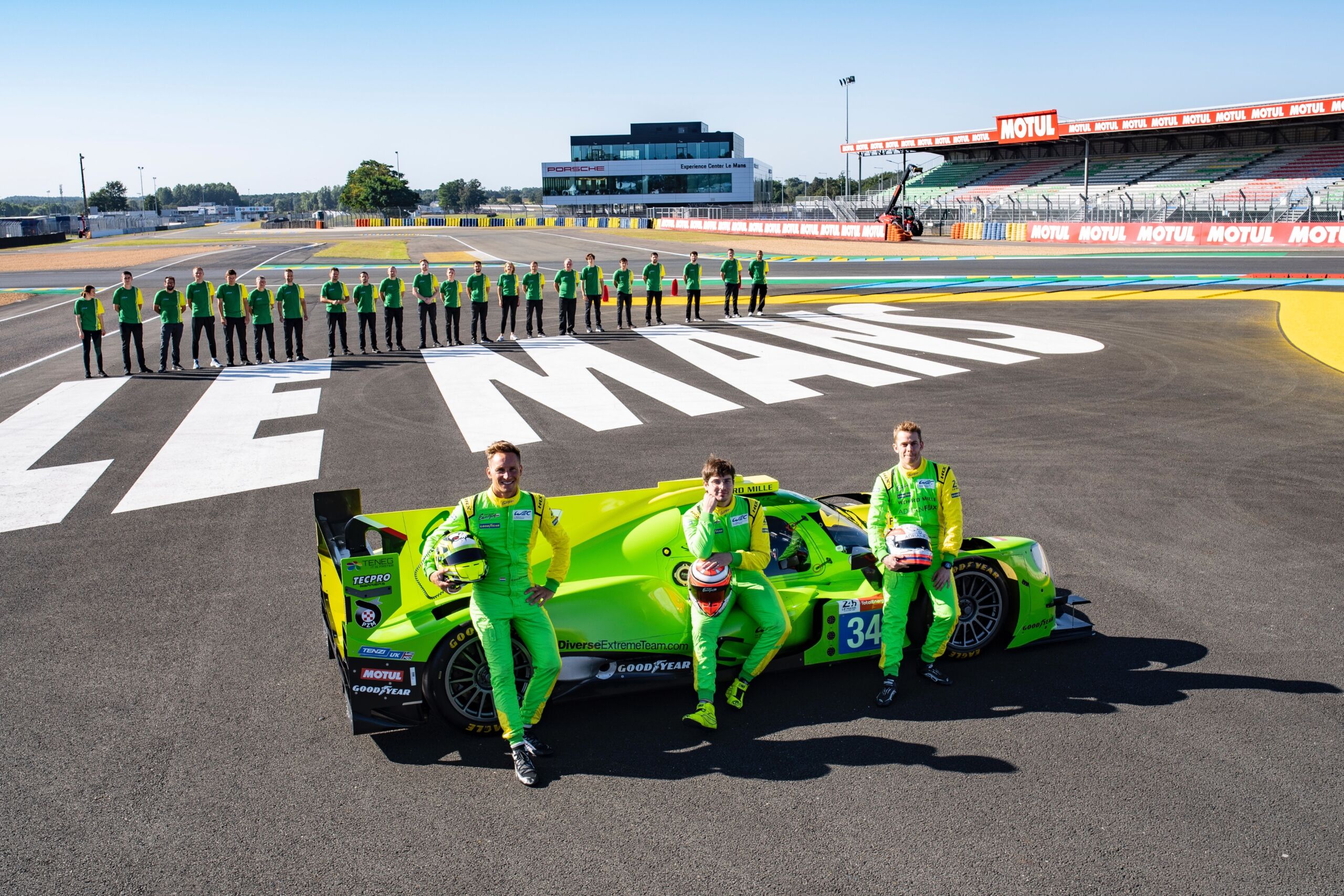 From WeatherTech Sports Car Prototypes to European Le Mans Series, DTM, and Porsche Supercup, Renger van der Zande has had a very interesting and successful career. He is one of many single-seater racers to find their feet in Endurance Racing, and perhaps has grown to become of the best in the business with two 24 Hours of Daytona wins, a championship to his name in IMSA, and having raced alongside such names as Fernando Alonso, Scott Dixon, and Kevin Magnussen to name a few.
This weekend he races with Inter Europol Competition at the 24 Hours of Le Mans alongside co-drivers: Alex Brundle, and Kuba Scheichowski. He was kind enough to speak to us after an incident-filled qualifying session, lining up  18th for the race on Saturday.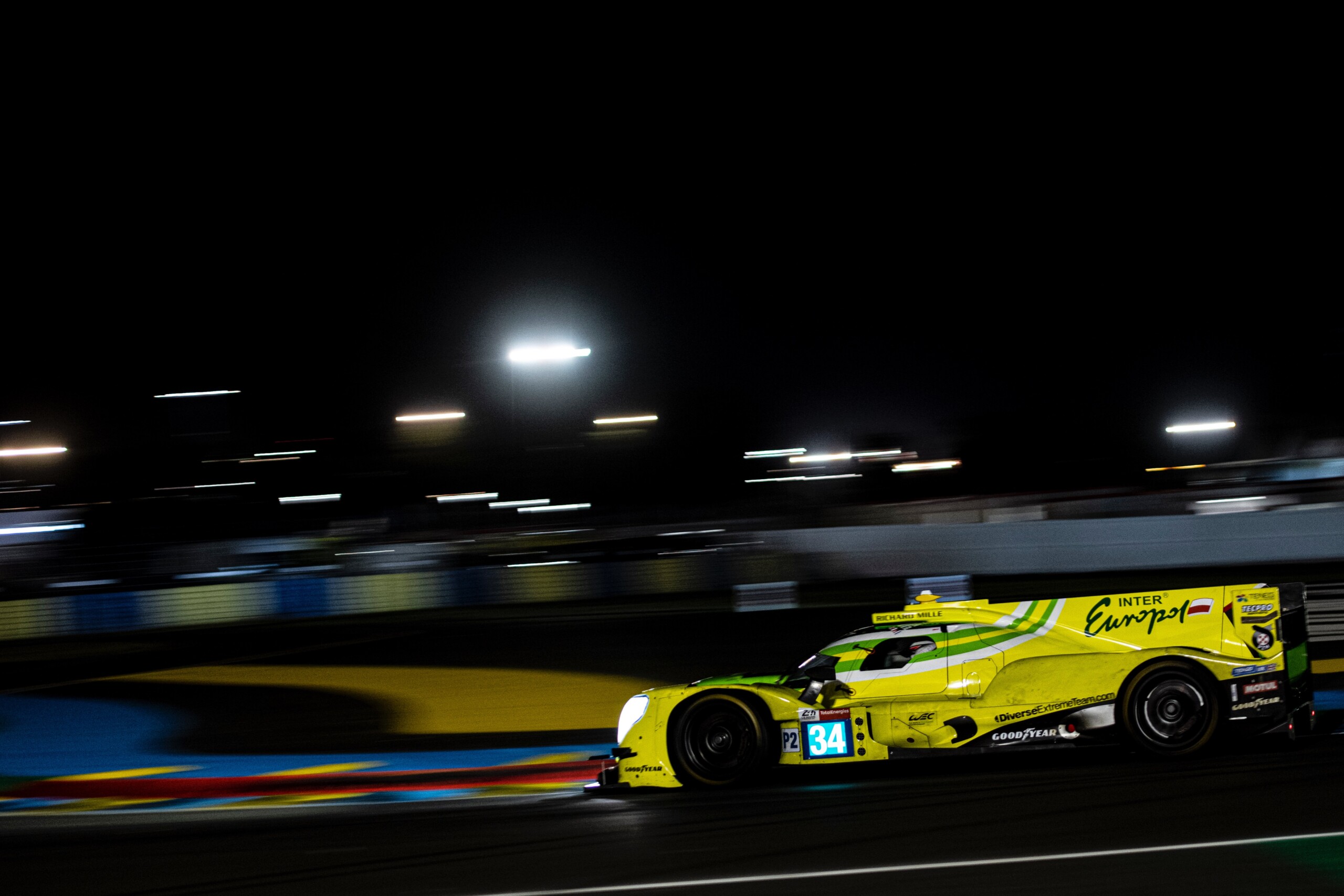 Inter Europol Competition is a relatively young privateer, entering their first European Le Mans Series Championship in 2016. They now come into this weekend with three years' experience at Le Mans and Renger was keen to highlight the amount that had been learned in the time he has been with the team: "You know, we started this program this year, with Inter Europol, where everything was kind of new. The car is new, new crew, new package, everything was new. So we had to learn a lot, we have learned a lot these past three races. Le Mans is the big one so we wanted to be ready before this one."
For such a young team, the pressure is perhaps less than for a larger manufacturer such as Jota or United Autosports. However, he spoke optimistically of their chances: "I feel we are ready for it. I don't feel we have that kind of knife-edge decision-making yet to be on top of every session. But for the long runs, we're pretty good.
The 35-year-old Dutch driver has finished inside the top five in both of the World Endurance races with the team at Spa and Monza and is pragmatic about their approach to a good result this weekend: "I think we have a really good race car […]  I think the only thing we should do is focus on ourselves and not to make any mistakes, on the team side and the drivers' side."
I think we can go a long way. If you have a clean race, and you have the reasonable pace I think you can finish Top Five and I think that should be our aim, and if we can finish any higher then would be a bonus."
We also discussed how his season has gone so far, splitting his duties between Chip Ganassi in IMSA and Inter Eurpol Competition in WEC: "it's a great opportunity when you get a chance to do both the biggest World Endurance Championships this year and I'm racing in both of them so that makes me proud."
"With IMSA I'm part of a factory program […] Over there I can push really hard for the last details, and I think with Inter Europol we are still in the process of learning. There's nothing wrong with that.
"It's building on the future. So to have those two elements combined in one season is pretty cool."
In IMSA he races for Cadillac Chip Ganassi Racing Prototype, teammates with both six-time IndyCar champion Scott Dixon and ex-F1 racer Kevin Magnussen. Notably, he won the Daytona 24 Hours in 2019 and 2020, one of those while partnering alongside Kamui Kobayashi and two-time F1 champion Fernando Alonso.
He currently has a win and two other podiums to his name in 2021, but despite this knows he could have achieved more after a puncture in the final fifteen minutes while leading this year's Daytona 24 Hours and a backmarker collision while leading in Sebring: "If you look at the results, I think it's not been good enough because if you look at IMSA in the first four or five races, with the fastest car, we only won one race." Had bad luck not befallen then Renger would have likely been sitting here having won the last three consecutive Daytona 24 Hours and be leading the championship.
However, there were still positives to take away: "That program was put together in January, so if you look at that, it's pretty impressive with how fast the car has been so it's how you look at it, you know."
His form has been one of the best in endurance racing, and claims this allows him to remain unfazed when lining up alongside his all-star teammates: "I drive with former F1 racers like Fernando Alonso and Scott Dixon who  is a six-time IndyCar champion […] But then Kevin Magnussen and all of those guys. They went to Formula 1 and I didn't. And I think one of the reasons for that is I am typical one of those Endurance drivers."
"I'm happy in that spot, and if you know what your strengths are, you can really use it. And then going into the race, for example, I'm very relaxed and come to know what to expect. And I think that makes a difference in how you approach it."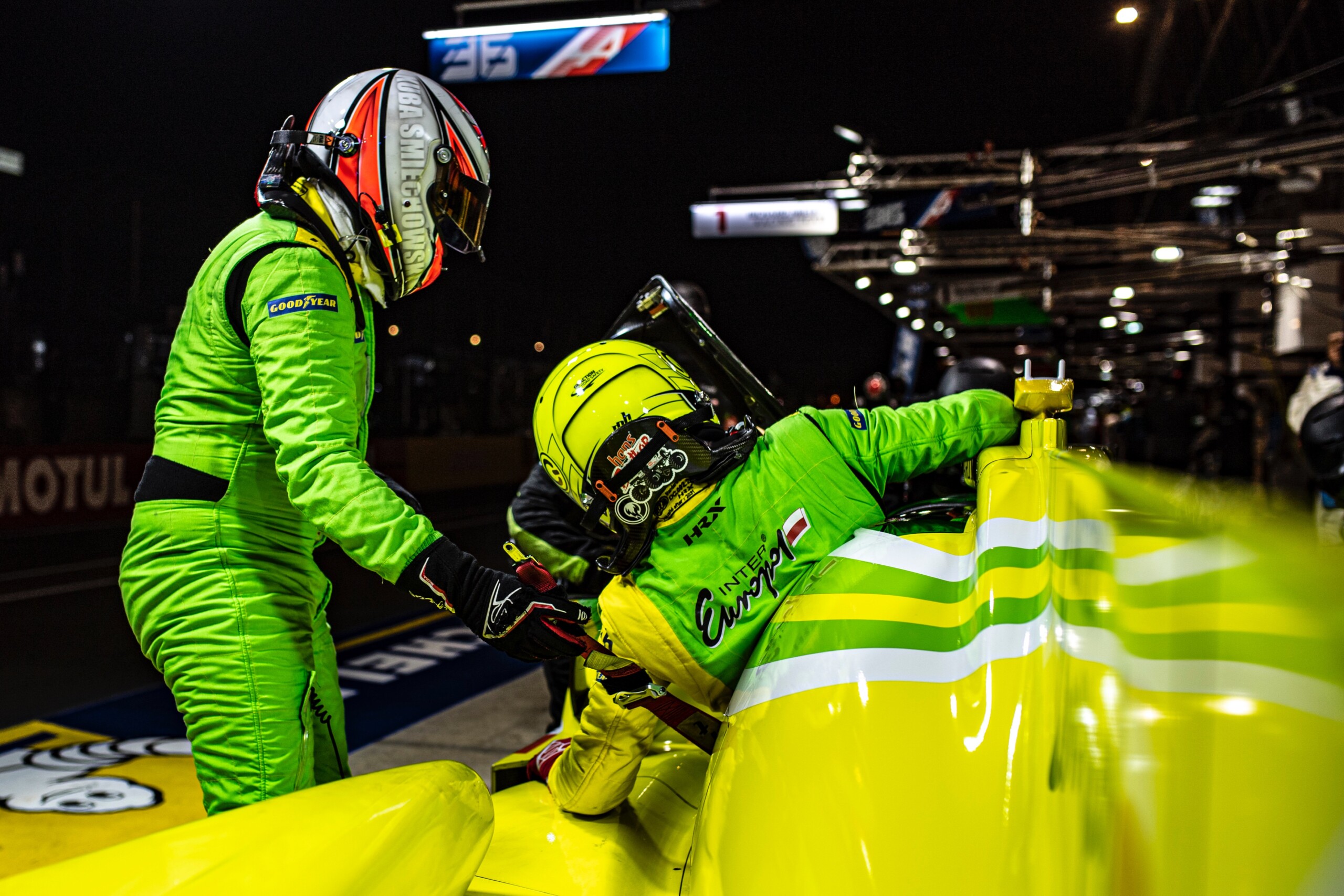 Renger is teammates alongside Alex Brundle and Kuba Śmeichowski and has praised the work of his co-drivers: " I get along with both of them really well. I think Alex is a really nice guy. He knows his car really well, so he has a lot of set-up knowledge […] I think that helped us quite a bit in the beginning."
Kuba is obviously not a pro-driver but he's a very good teammate, there's a good combination with the three of us."
We also discussed the momentous occasion of fans returning to Le Mans for the first time since the beginning of the COVID-19 pandemic. It is expected that over 50,000 fans will be in attendance for what is set to be an emotional return for some.
"Yeah, it's the first time my Dad's coming back." Renger said.
"Last year he couldn't come, so it's really special. To be honest I'm probably used to it a bit more due to everything in America opening up. The first time you see fans again it feels a bit weird. But once they are there it's really cool and makes a big difference to the atmosphere."
We wished Renger and Inter Europol Competition the best of luck for this weekend but had just enough time to ask how he coped during the time outside of the car. Would he be 'glued' to the coffee machine? Does he have a very strict sequence of power naps?:
"I think I learned during all of those long flights and experiencing jet lag from America that when I get on an airplane I can sleep, just as when I get out of a car I can sleep straight away.
"Getting a five-hour nap during a 24 Hour race is fantastic and keeps you fresh."