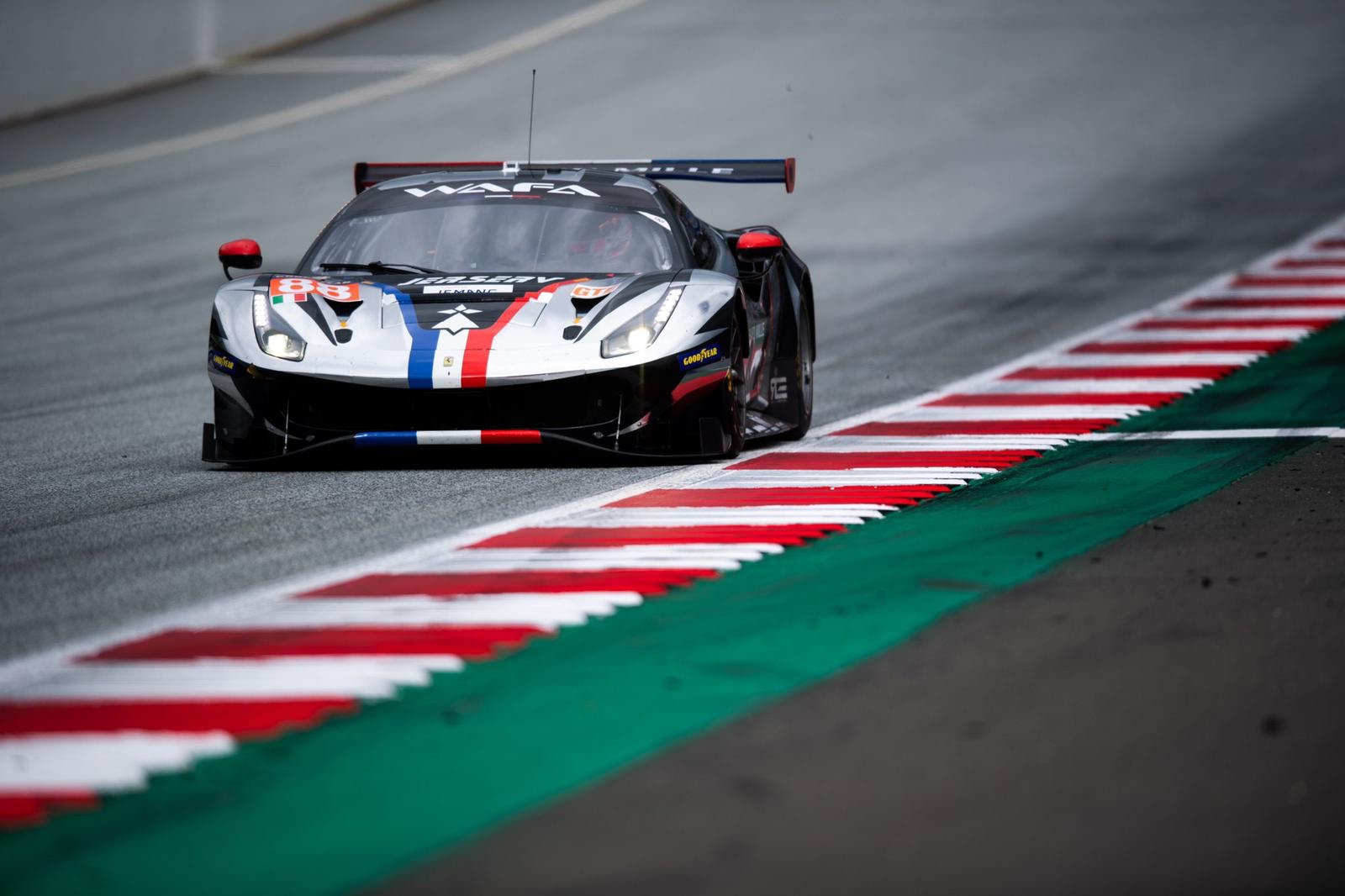 Belgium squad WRT with Louis Delatraz, Yifei Ye and ex F1 driver Robert Kubica in car 41 dominated at the Red Bull Ring and made it 2 from 2 following there win in Barcelona in April.
41 cars from 3 different classes took the start at the sunny & dry Austrian circuit, all cars got away well but that wouldn't last long, has on lap 2 a huge accident involving 3 cars at turn 3, car 22 spun and took out car's 3 & 18 this would be the end of there race and bring the first safety car period while the marshal's cleared the debris, after a 20 minute delay in proceedings, it was back to green racing with Car 26 (G-Drive Racing) leading in LMP2, car 4 (DKR Engineering) and car 88 the Ferrari (AF Corse) . It was nose to tail in all classes with the lead changes plus with the pit stop cycle it made for a very interesting race, at the halfway point car 26 (G-Drive Racing) still leading while in LMP3 car 07 (Neilsen Racing) took over at the front and in LMGTE (Iron Lynx) Ferrari Car 80 would now lead in class.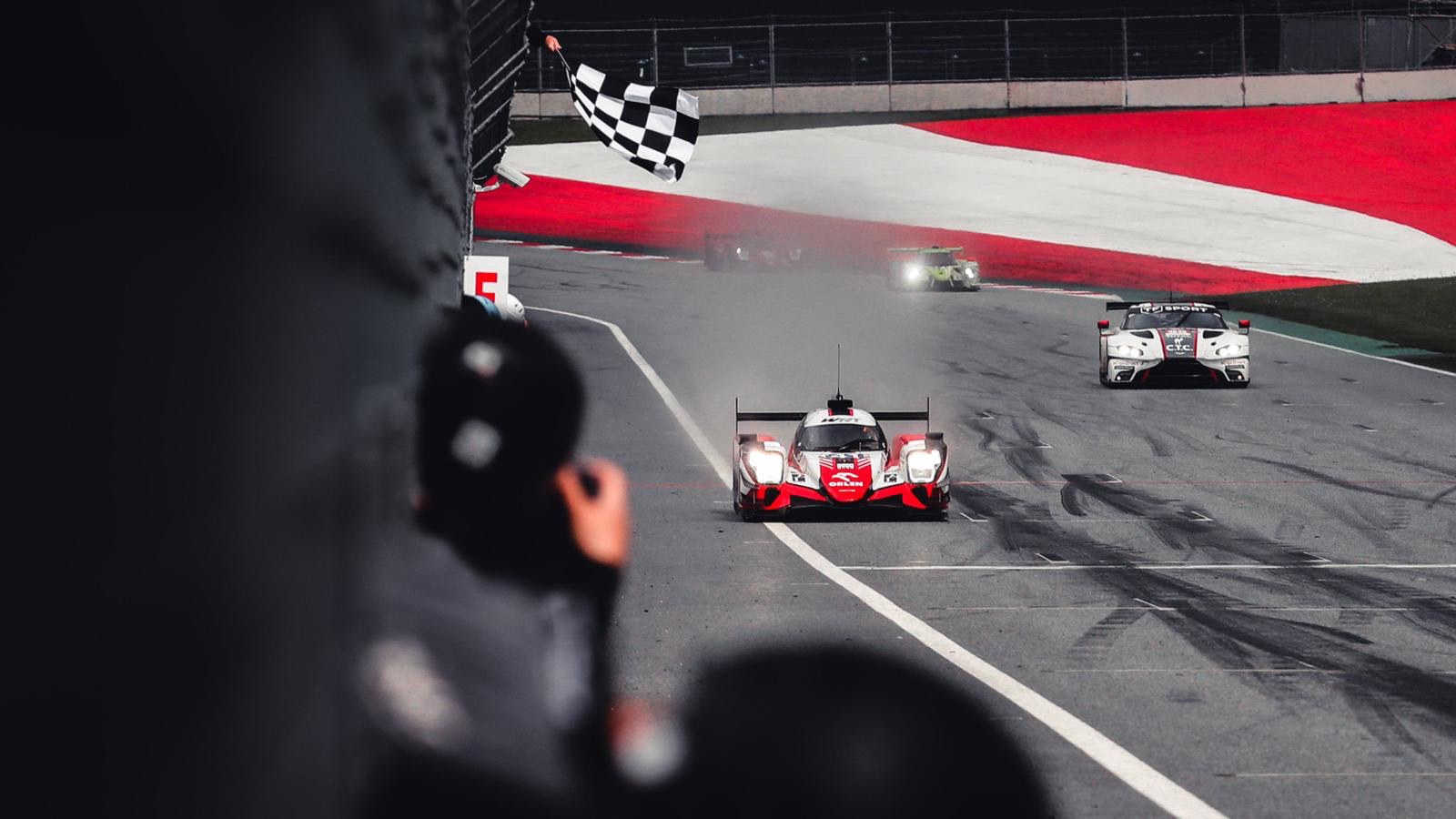 The 2nd part of the 4 hour race would change dramatically with the heavens opening and heavy rain starting to fall, most teams opted to stay out on slicks this would turn out to be the wrong option has cars spun on different parts of the circuit, it was now clear, wets would be the best tyre to use, so there was a sudden rush to the pits, has the weather got worse and the rain heavier track conditions deteriorated with cars spinning off, so race director (Eduardo Freitas) had no option but to bring out the 2nd safety car period of the race, the rain was still heavy and cars where still spinning even behind the safety car, has the race went into its final hour and still under caution, the lead had changed in LMP2 with car 41 (Team WRT) car 02 (United Autosports) in LMP3 and car 80 (Iron Lynx) still leading in LMGTE.
With just 55 minutes remaining the race finally went back to green and the rain slowly stopping, the track was still damp / tricky the battle was on for the overall lead in LMP2, after 3 and half hours of racing and 134 laps covered, car 26 (G-Drive Racing) and (Team WRT) car 41 are neck and neck, the pressure pays off with 15 minutes to go, the (G-Drive Racing) car 26 makes a tiny error at turn , this allows car 41 (Team WRT) a slight advantage, he snicks through to lead the race and take the chequered flag, in LMP3 (Cool Racing) car 19 takes the its first win of 2021 while in LMGTE Ferrari took the top 3 spots with car 88 (AF Corse) taking the class win.
Official Result
LMP2 Class
1st Car 41 – Team WRT
2nd Car 26 – G-Drive Racing
3rd Car 22 – United Autosports
LMP3 Class
1st Car 19 – Cool Racing
2nd Car 11 – Eurointernational
3rd Car 08 – Graff Racing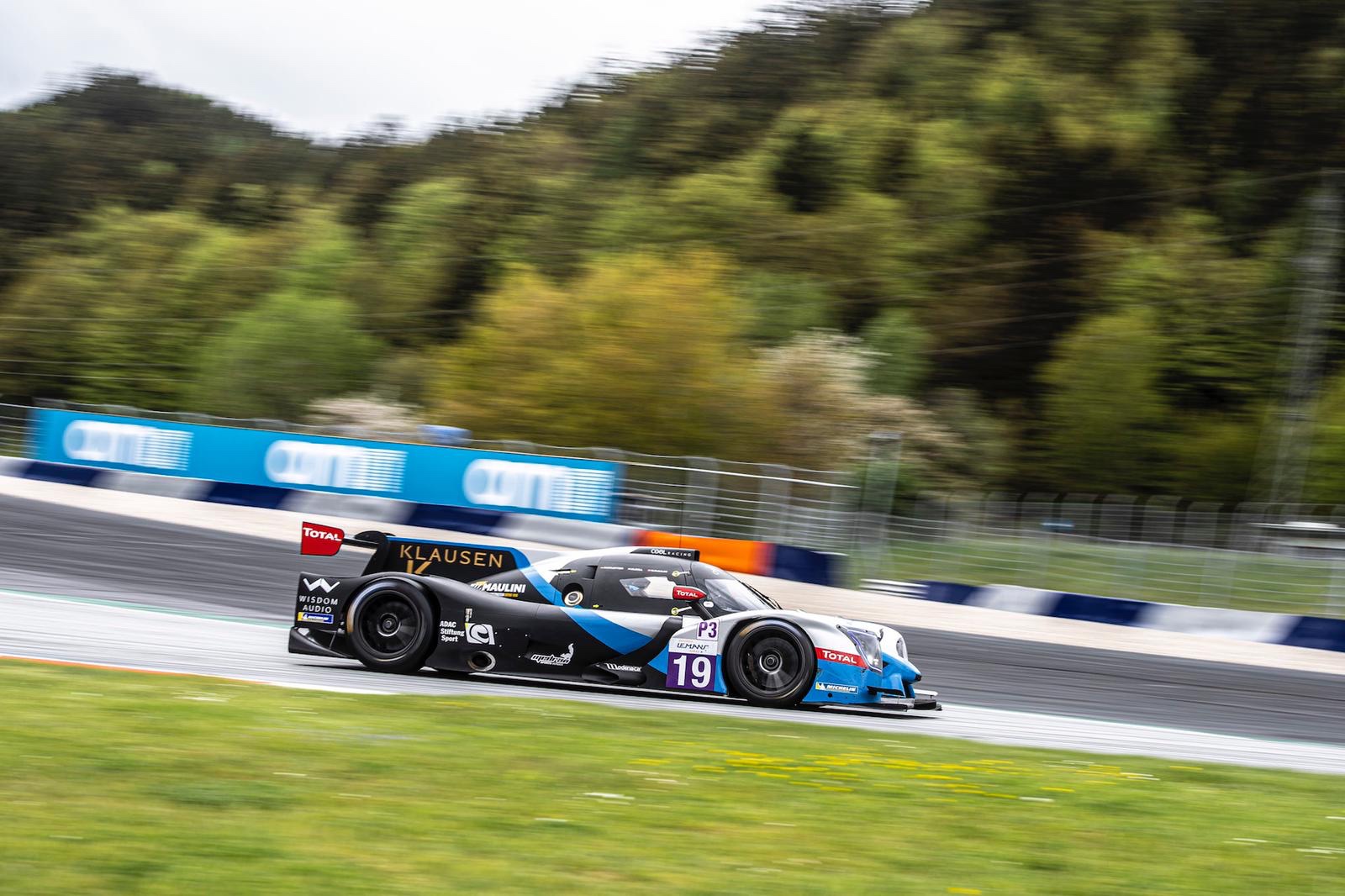 LMGTE Class
1st Car 88 – AF Corse
2nd Car 55 – Spirit of Race
3rd Car 80 – Iron Lynx