At Le Mans this weekend, Inter Europol Competition are making their first LMP2 entry into the event, and we sat down with one of the experienced drivers spearheading the team's effort: Alex Brundle. Alex has contested seven Le Mans events before this year, and he gave us some wonderful insight into his career, his Le Mans journey over the years, and his nickname "The Cookie Monster".
Q: Alex, thanks for your time, you're entering your eighth 24 Hours of Le Mans this weekend, talk us through just how special a Le Mans race week is and how much hard work goes into it.
 AB: I mean it's different to any other race, in that some teams will prepare in days of old for a whole year for one race weekend, and it's a very drawn out affair, less so in COVID times when things are a little more compressed, but it's still a longer race weekend than any other. Of course in the race distance and also in terms of the full experience, and the whole thing is just a race, but double the size. The track's double the size; the speed's higher; the race is incredibly long, and it blows your mind honestly the first time you come here. On the eighth time, you start to feel a little bit like you know what you're doing, but this place still always surprises you.
Q: It must be a really unique race!
 AB: It's completely its own thing, like the Nurburgring 24 hours or the Isle Of Man TT I imagine. It's its own event where really you have to just orientate yourself to the fact that you're out on public roads in a proper sports car, racing an F1 top speed racing car, and that is something that takes a lot of getting used to, along with the sheer number of cars on the race track, and the speed differential between those cars. It's something you can't just jump into and do well, without a significant car advantage or a team that are really set up around you, so it's hard and you need to grow experience here to be reliably successful I think.
Q: Your father won Le Mans in 1990 not too long before you were born. He had relative success in the motorsport world, but where does your passion for racing spring from?
 AB: Really that [my dad], over the few years dad spent at Le Mans, I spent a bit of time around the programmes, particularly the Toyota GT1 programme, when I was a little guy. I went to lots of the testing when they were testing at airfields and race tracks with dad. They were really the first race cars I saw in the flesh, out on track and the first time I was involved in the programme. And I actually came to Le Mans with the Toyota GT1 as well, so it's been a huge part of my love for racing, but I don't really remember a time when I didn't want to be involved. All the way through my junior life, it's been the direction I wanted to take, and I've had a singularity of purpose ever since then to try to get as far as I can in racing.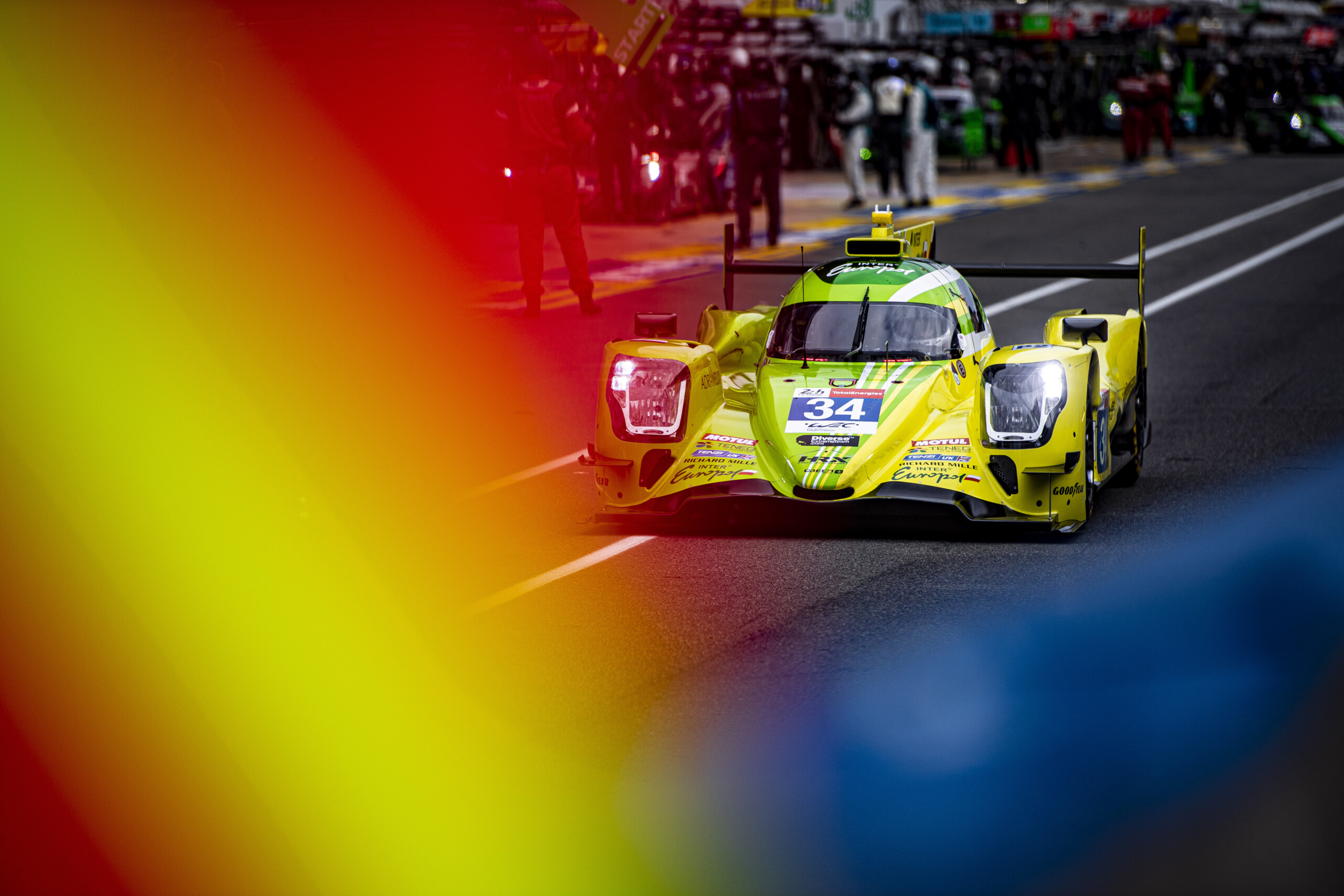 Q: You raced with him in 2021 as well in Le Mans, talk us through how special and emotional that was to race at Le Mans with your dad.
 AB: It's really cool. We've done a couple of races together but that was probably the biggest event we've done together, and it was a really special experience. It was my first Le Mans as well, and it was a tough weekend actually, because you're going to Le Mans for the very first time; there was no hiding from media attention or hiding from scrutiny for me because we had a full Nissan media machine behind us, so not only was that a brilliant thing and amazing to share that experience with him – it was something that I will never forget – but it was also quite challenging because I was coming into Le Mans for the first time as a rookie, and I really had to learn a lot from him. I think Le Mans over the last few years has become more approachable, but back then you really had to lean on your team mates if you were coming to Le Mans for the first time. And he was great, in terms of teaching me the ropes round here and then of course I came back the next year and I was able to be on the podium, so he must have done a pretty decent job of it!
Q: Let's talk about 2016 shall we? You got three wins on your way to championship success in the European Le Mans series, how did it feel for all those years of hard work to yield a championship success?
 AB: Yeah, finally! It was a beautiful moment for me actually, because I had had a couple of years out with a muscular issue around the top of my pelvis, and that was not a quick fix, it was a long fix. After 2014 I spent most of 2015 unable to drive and there was a lot of work to do to get myself back in racing shape. And then to jump back in after putting all that work in, I was so determined to try to reboot my career, and I did so with United Autosports. It was actually their second year in that championship, but the first really strong year of LMP3 competition. If you look at where they are now and where I am now, it launched us both into a trajectory which was great. It was a case of coming back to racing in the most successful way, which was really great.
Q: You finished second in Le Mans last year; you're now contesting this race with your sixth team: Inter Europol Competition. A polish team, entering in an Oreca for the first time. Does this feel special in terms of joining a team at the start of their journey and does it different to the rest of the races you've competed in at Le Mans?
 AB: For me, that's the next stage in my journey. There's only so much you can prove about yourself I believe as a sports car driver by jumping in one of the better cars and going and converting that into a race win, which is something I've done with G-Drive; something I've done with United Autosports, and Jota through the past. Then, you get to the point in your career where you're a service provider to a team. You have to bring all of the experience you learned  through years of hard competition, and try to move forward and using their expertise and knowledge as well and find a way to be successful from base principles. That's something which is really exciting about our journey right now, and something I believe we're doing race by race.
Q: The car stands out pretty well too, right?
 AB: (Laughing) Yeah, it really glows doesn't it? That helps actually; I mean nobody's claiming that they can't see us out on track that's for sure! It's cool and I really like the colour scheme of the car. It's kind of Mantis-esque, isn't it? And when we start winning stuff, which I'm sure we will, these things become iconic.
Q: I just wanted to ask you about the future of WEC (World Endurance Championship) . You mentioned LMP3 becoming more competitive, LMP2 as well. The number of entries in LMP1 had decreased before the Hypercar era. What do you predict about the format of WEC in the next few seasons?
 AB: It's a very interesting time for WEC actually. It really depends on the success of the Hypercar Formula, which looks to be moderately successful at this point, but I think it will quickly trend towards being very successful, and then the question I believe will be: where is the space going to come from for all the other classes? Because there will be so many more manufacturers wanting to run these prototype cars, and where will the private teams stand in terms of getting an entry if they don't want to buy and run a hypercar? It's going to be difficult, so I think that we're going to see a rich era of sports car racing, with some amazing cars and drivers. It's definitely going to shift the tides in terms of what kind of teams you're seeing running these cars in the world championship and what teams can and cannot get an entry for Le Mans.
Q: I was looking over your career, and I don't know how interested you'll be, but this is your 220th professional race start in your career since 2006. Does it feel like that many or has it just been so fun that you haven't really noticed?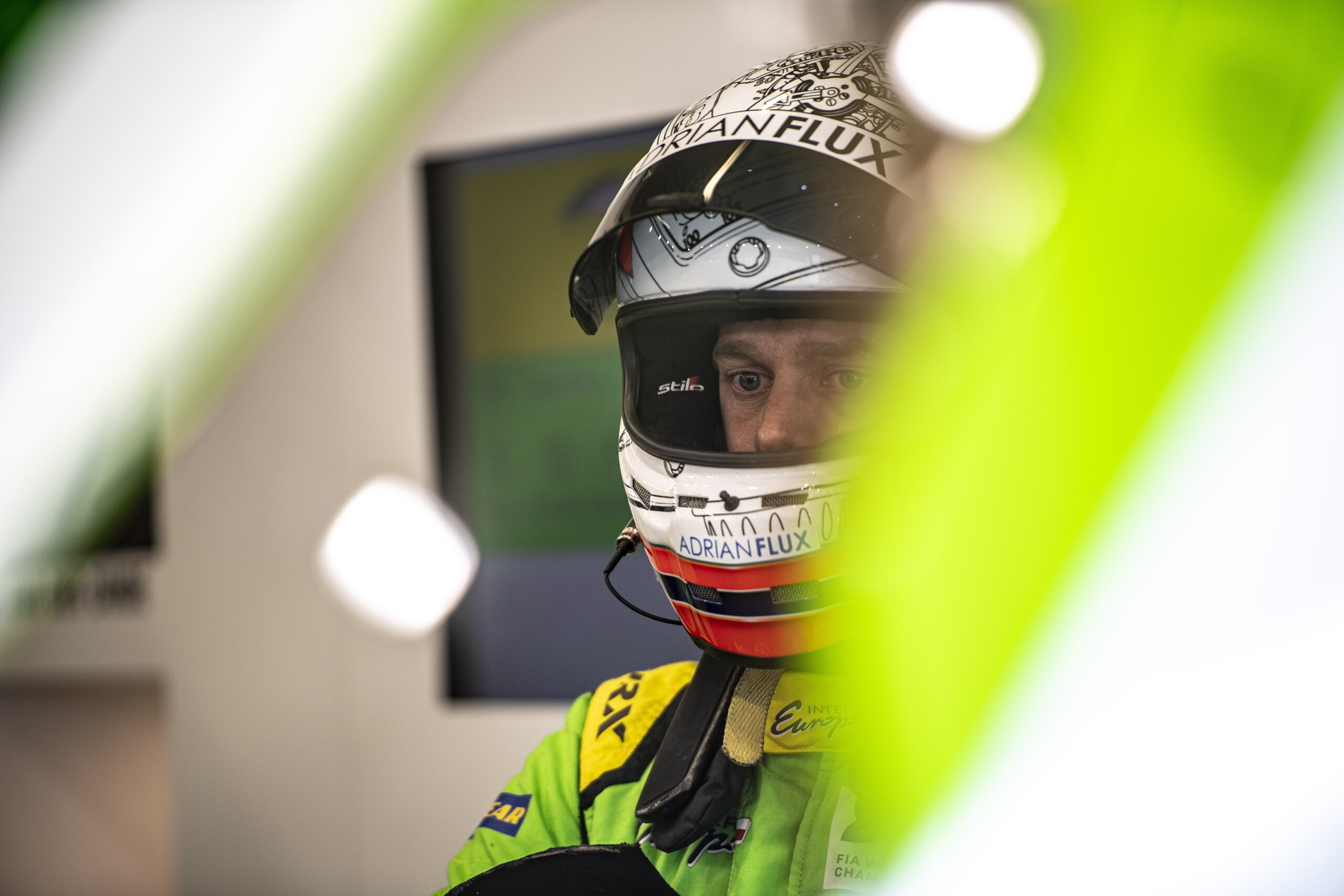 AB: You caught me my surprise, that's an interesting one! 220… yeah, seems about right. I've been around a few years and started some races, and it's all about the journey and it's been really fun, but it takes that. So many different things can happen on a racetrack when you press the button and the green light goes. I think it was Gil de Ferran that I asked for advice as a younger man, and he looked me square in the eye and said: "you've got to try to come to the race track and know what the hell you're doing." And although that maybe seemed like a platitude at the time, it was a great piece of advice – you really do. There's just no substitute for experience, and it's been great fun; it's been a great ride. I'm 31 and I've got a lot of racing still to do, and I need to win this race overall, and to win this championship overall. That's the aim; that's what I'm going for, so I have to keep on pushing.
Q: On that point of experience, do you sometimes feel like you've gone full circle? Having more experience now, do you find yourself giving that advice to some of the younger drivers?
AB: Definitely, that's a big part of our function as well in sports car racing. When you look through to making the jump towards being a pro driver here, especially in a 2021 grid where the cars are big downforce, paddle shift, a lot like a junior single-seater – plus a bit of weight and a bit of power. Am I going to go out and just put two seconds on somebody coming out of Formula 3? No, I'm not. They're all very competent; they get more competent all the time. What I can do is do the job – my job – without giving myself a little extra time, and also to assist everyone around me and give that bit of extra time to everyone around me and become almost 10% team manager, in many ways. You give all of your experience; you help your team mates out, and you bring the right mentality and attitude to the race team, and I think that's something you only really appreciate after a decent amount of time in the car. And I think it's something that the teams really appreciate from you and that's how you can stand out in 2021 by taking that approach.
Q: And just lastly from me, a nice little fun one to finish. I heard that you've earned the nickname "The Cookie Monster." I was just wondering if you could tell us a little bit about that!
 AB: Yeah, it comes from John and Eve at Radio Le Mans. It must have been the second time I did Le Mans. I mean Eve's cooking is notoriously fantastic. They had a jar full of cookies in the kitchen, and they tried to offer me one. I believe I got a piece of paper out and started to explain to them exactly how much time over a lap that cookie corresponded to in terms of weight. (Laughing) And so they've called me the Cookie Monster ever since – not because I eat them but because I refuse to! I've since apologised to Eve, because I've heard her cooking is legendary, but that's where that story comes from.
RK: I did not regret asking that question! Thank you so much for your time. I really appreciate it, and best of luck in the Le Mans 24 hour.
 AB: Thanks a lot!