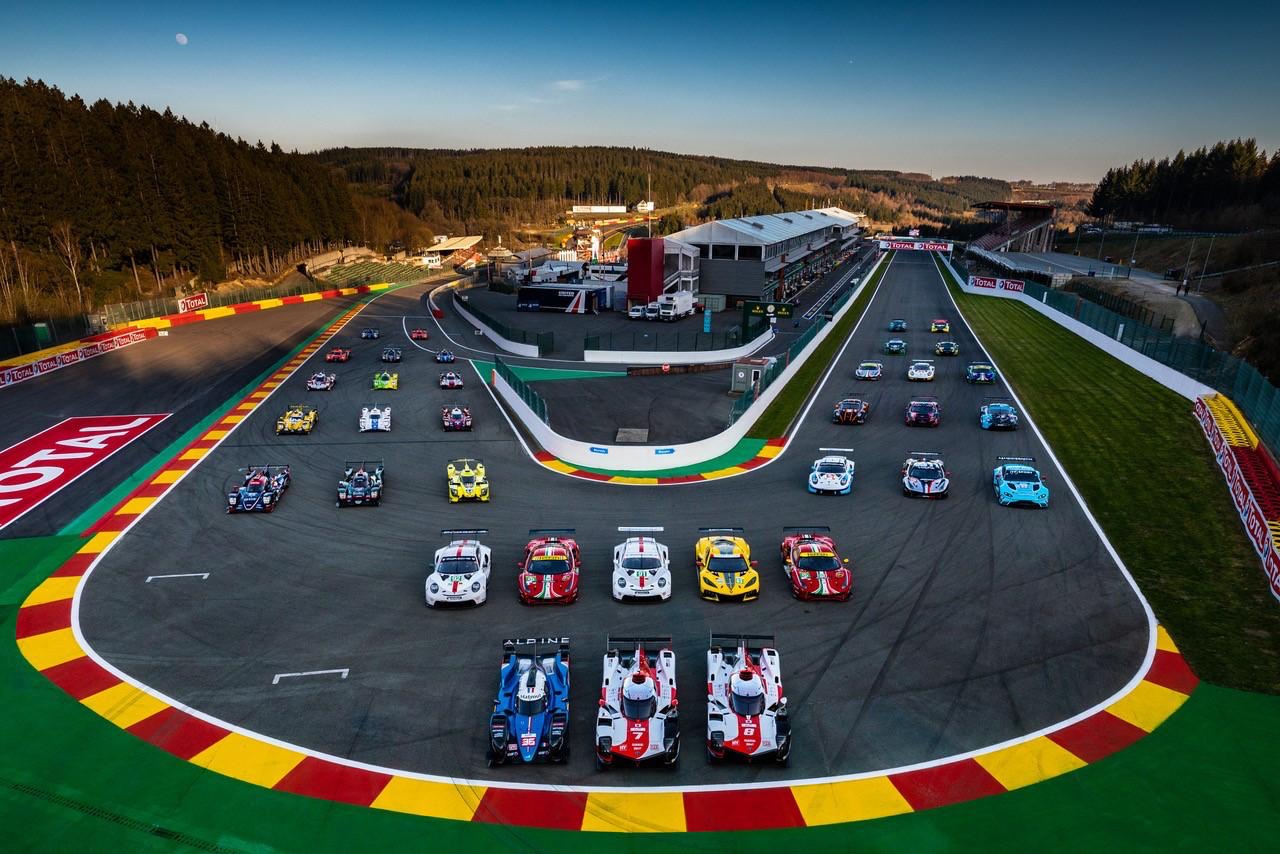 Endurance racing stands out from any other forms of motorsport, in that it tests not only the skill and stamina of the driver, but the reliability of the car, whether its at 24 hours of Le Man's, 24 hours of Daytona or 12 hours of Sebring.
Car manufacturers boast and take pride in their cars winning but its not just open to the elite manufacturers (Ferrari, Toyota, Porsche, Aston Martin, Peugeot) private and independent teams (privateers) can take part, and there are several classes, for example WEC (World Endurance Championship) has 4 classes Hypercar (New for 2021 was LMP1), LMP2 and LMPGTE with 2 classes PRO & AM.
HYPERCAR (Formally known as LMP1)
Le Man's prototypes, these are built to a set specification set out by the governing body's (FIA, ACO) with a minimum weight of 1030kg and have a total combined output of 500KW (Engine + Hybrid system) they must be based around road going vehicles and BOP (Balance of Performance) is a level playing field, plus for WEC run on Michelin tyres.
LMP2
LMP2 cars are smaller, lighter and less powerful but they do have potentially better power to weight ratio, minimum weight allowed is 930KG, fuel tank capacity of 75 litres, with a 4.2 litre V8 engine with 500BHP.
LMGTE (PRO + AM)
Also, on the grid are LMGTE car's these are race cars derived from street cars, they have a fuel tank capacity of 90 litres with either a normal aspirated engine 5500CC MAX or a turbo/supercharged engine 4000CC MAX plus a minimum weight of 1245KG. There are 2 classes in LMGTE (PRO) which will have drivers especially professional / factory drivers (AM) these are amateur drivers or gentleman drivers.
Within each race there is 4 races, with all classes competing for prizes, whether its for overhaul victory or winner of each class, (The podium will have 4 ceremonies).
Le Man's is the most famous and prestigious of all the endurance races and has been held since 1923 at the 8.5-mile road circuit at Le Sarthe, Le Man's, France, Endurance racing has several racing deries throughout the world
FIA-WEC World Endurance Championship
IMSA International Motor Sport Association (Based in the USA)
ELMS European Le Man's Series
Asian Le Man's Series (Based in China, Japan)
IGTC Intercontinental GT Challenge (GT Cars Only)
Plus, there are stand-alone endurance events such has SPA 24 hours, 24 hours of the Nurburgring but these are mainly for GT car's but still have different classes (GT3, GT4) and based on different specifications & regulations.
Manufacturers use these races / events to test certain types of parts / engineering which is then put in their road cars which we buy today.
Team's can use 2 to 4 drivers depending on the length of the race, plus depending on the event / series regulations, they must only drive for a certain length of time or stint, so a driver can double or triple stint has long the teams go by he set regulations for that series / championship.
Endurance racing his ever more popular and fans can enjoy and interact with teams and drivers in the paddock, in 2019 a staggering 252,500 fans attended the Circuit De La Sarthe for the Le Man's 24 hours.
Terminology
LMP —– Le Man's Prototype
LMDh — Le Man's (ACO) Daytona (IMSA) hypercar / hybrid car
LMGT — Le Man's Grand Tourer
BOP —– Balance of Performance
FIA —— Federation Internationale de l'Automobile
ACO —- Automobile Club de I'Quest
Hypercar – FIA ACO specialist prototype / car based on road gong vehicles
Prologue – Testing / Media Day for WEC