The first full day of action saw the crews tackle 130km's over six stages. Kalle would be opening the road due to being the championship leader. Of course, he won this rally last year from first on the road but did have heavy rain giving him the best conditions. After the super special on Thursday Ott lead from Seb and Kalle.
First stage of the day, SS2 Loldia 1 – 19.17 km and Seb was fastest from Kalle and Elfyn. The Frenchman moved into the lead and his teammates also all gained a position moving into second and fourth places respectively. Thierry moved into third overall as well, showing similar pace to Elfyn. In WRC2 Oliver was the fastest, but as he decided to run with no nomination for points, Kajetan was leading the category from Gregoire and Martin Prokop.
Into the spectacular SS3 Geothermal 1 – 13.12 km and EP was fastest from Seb and Takamoto. Elfyn moved into third overall as Thierry suffered a puncture and fell to sixth place. Also going the wrong way down was Ott who was not on the pace, and he fell to seventh. EP jumped two places and into fifth overall. In WRC2 and whilst Oliver remained the fastest in the category, Kajetan remained the category leader from Gregoire and Martin.
The longest stage of the day, SS4 Kedong 1 – 30.62 km and it was a really fast stage again. Kalle was fastest from Thierry and Seb. The Belgian moved ahead of Takamoto and Esapekka into fourth overall. There was a change in the WRC2 lead with Gregoire moving into the lead.
After the lunchtime service and Seb was fastest in SS5 Loldia 2 – 19.17 km and Seb was fastest again from Esapekka and Ott. Pierre-Louis lost a position falling behind Oliver after breaking a wheel. Gregoire remained in the lead of WRC2 from Kajetan.
The next one, SS6 Geothermal 2 – 13.12 km saw Seb fastest again from EP and Kalle. There was drama though for Thierry whose suspension on the front left broke. He pulled off the stage and was out for the rest of the day. It was a good stage for EP though who gained two places, jumping ahead of Takamoto and back into fourth overall.
The final stage then of the day, SS7 Kedong 2 – 30.62 km and Seb was again fastest from Kalle and Esapekka. The Frenchman had built a lead of nearly 30 seconds. Unfortunately, Oliver broke his suspension and stopped in the stage. Gregoire held the lead of WRC2 from Kajetan and Martin.
Let's take a look at the top positions and hear from the drivers.
Classification after Day One
| | | | | |
| --- | --- | --- | --- | --- |
| 1 | S. Ogier | V. Landais | Toyota GR Yaris Rally1 Hybrid | 1:14:38.7 |
| 2 | K. Rovanperä | J. Halttunen | Toyota GR Yaris Rally1 | +22.8 |
| 3 | E. Evans | S. Martin | Toyota GR Yaris Rally1 | +43.5 |
| 4 | E. Lappi | J. Ferm | Hyundai i20 N Rally1 Hybrid | +54.0 |
| 5 | T. Katsuta | A. Johnston | Toyota GR Yaris Rally1 | +1:19.4 |
| 6 | D. Sordo | C. Carrera | Hyundai i20 N Rally1 Hybrid | +1:28.4 |
| 7 | O. Tänak | M. Järveoja | Ford Puma Rally1 Hybrid | +3:03.3 |
| 8 | P. L. Loubet | N. Gilsoul | Ford Puma Rally1 Hybrid | +7:04.9 |
Toyota Gazoo Racing
Sébastien Ogier
"It's been a pretty good day for us, almost perfect in fact. We had very good pace and I'm happy to be in the lead tonight. This morning I tried to push on the first two stages, and I had good fun in the car. On the third one there's always a bit of fear with a lot of rocks coming out of the sand, and we lost the hybrid after a few kilometres which cost some performance. This afternoon I felt it was possible to go with just one spare tyre, and that if I drive very clean and smooth, I can still be fast with the advantage of being lighter. It paid off and I'm happy with that. It's the first time I've got through Friday in Kenya without major time loss, so let's hope we can carry on like this tomorrow, which is the biggest day of the rally with very difficult stages to get through."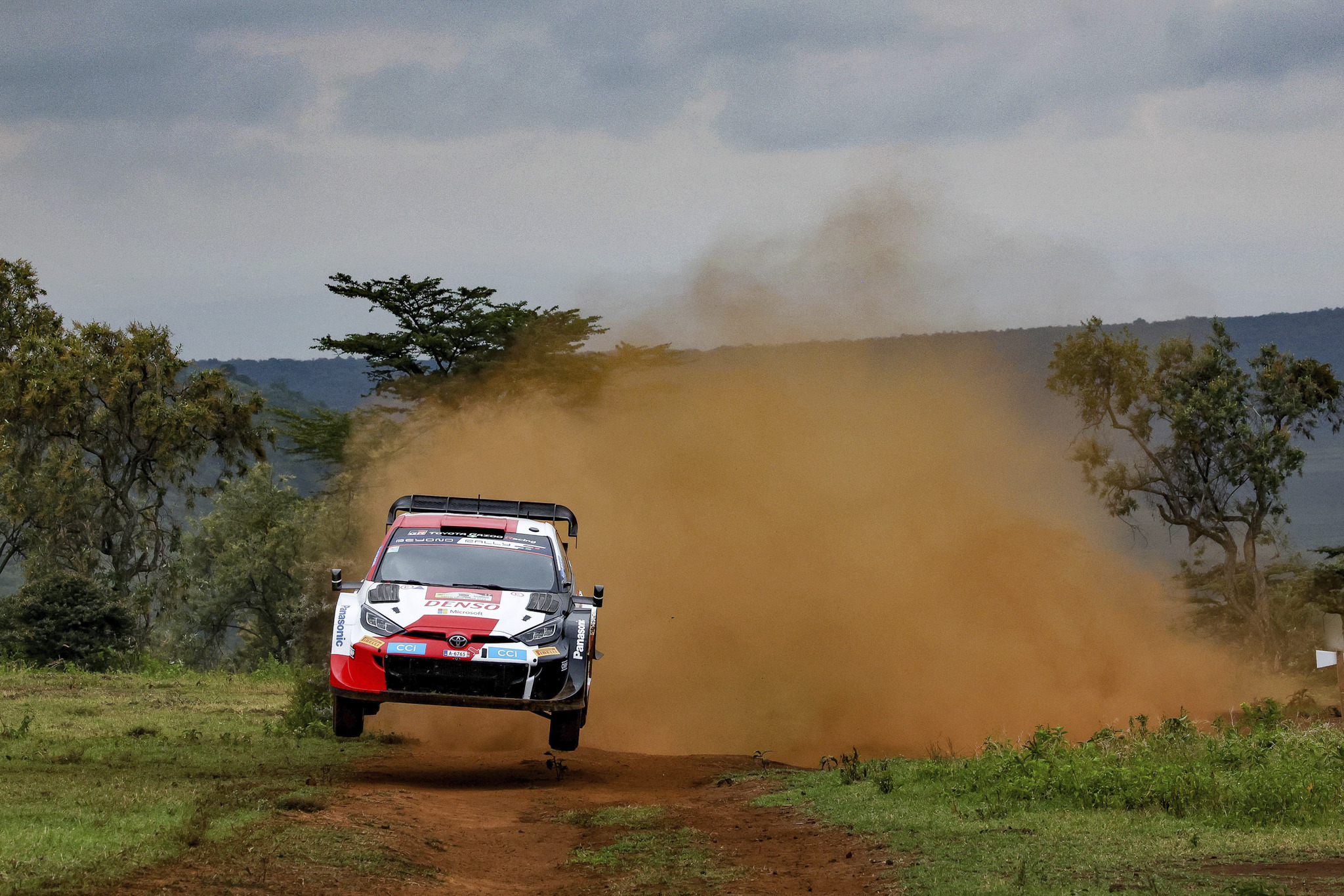 Kalle Rovanperä
"I'm quite happy with today. The first stage of the loop was the trickiest for us with a lot of cleaning and loose gravel in places. Then the next stages were much faster, and I felt I could push harder, and the time on the last one this morning was really good; I think we did some clever driving there. This afternoon I lost more time than I wanted on the first one: it was drying up and getting loose and my setup didn't work so well for that. After that I tried to keep up a good pace and we didn't lose too much time. Of course, I would like to be a bit closer to the lead, but tomorrow is still such a long day and will be much rougher than today, so we will try to stay out of trouble."
Elfyn Evans
"It's been a bit of a steady day for us, but we got through it without issues. Of course, it would have been nice to have been a bit faster and, looking back, maybe we could have taken a few more risks this morning when the conditions were not so rough. But it's a very difficult balance to find here, with a lot of rocks beinng pulled out by the cars in front. The afternoon was generally better, but the long Kedong stage had a lot of big holes and stones, and it was difficult to judge how hard to attack. There's still a long way to go and tomorrow's probably going to be a tough day, so let's wait and see what happens."
Hyundai Motorsport
Esapekka Lappi
"If you take our puncture out of the equation, today has been quite a decent day. We started carefully and then improved quite quickly; our afternoon was really consistent. The conditions are interesting, but I found them really fun. It's a different kind of roughness we are facing, unlike anything I've seen before. On the soft fesh-fesh, you don't know what to expect and it is so fast, so you have no time to react – you just have to drive and hope for the best. I need to keep improving on what we did today; I think the pace was brilliant this afternoon. We will concentrate on our own performance and the podium will be there if it is meant to be."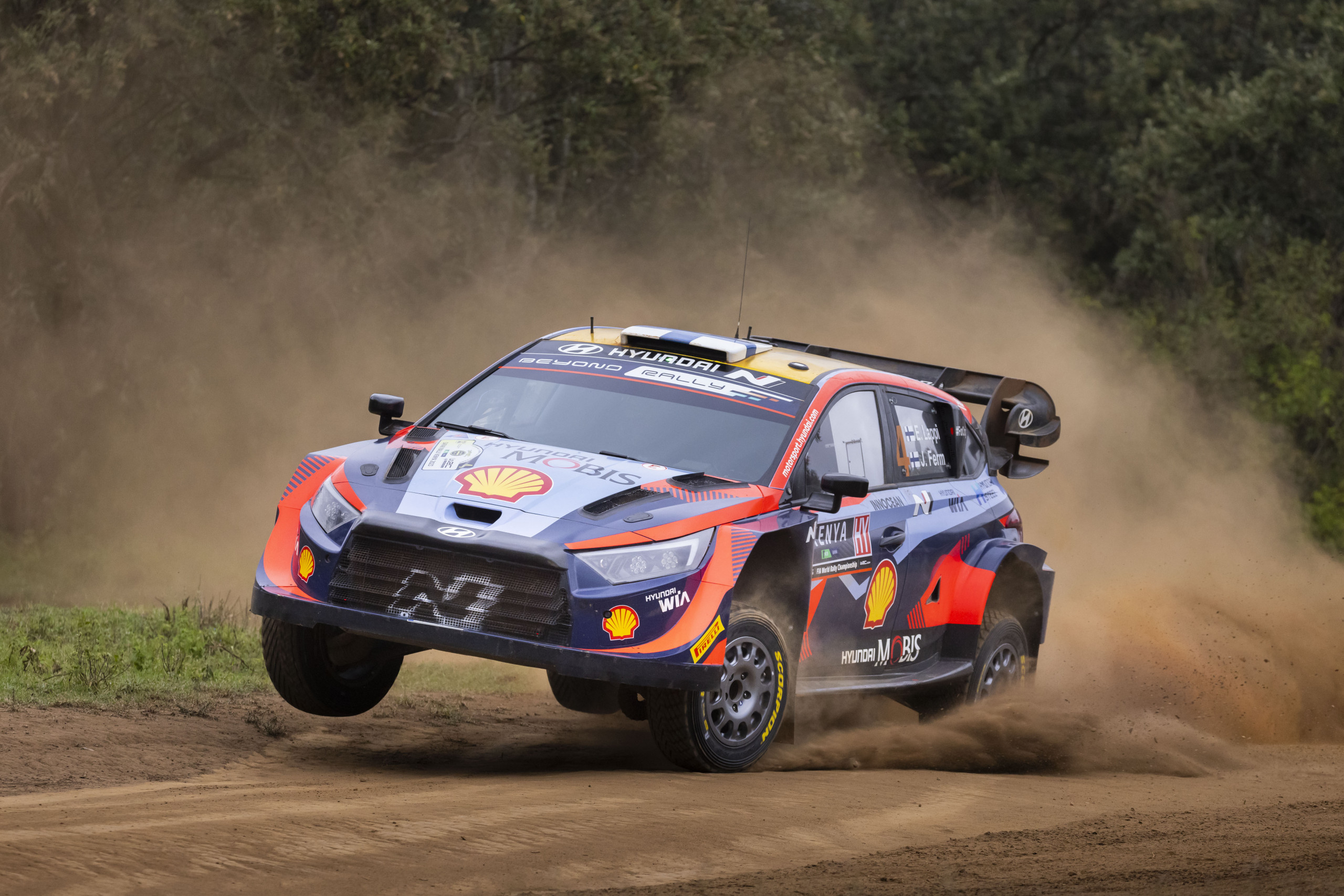 Dani Sordo
"Thankfully we had no real issues on the car today, which is good. It was a bit difficult on some of the stages, particularly on Kedong. It was really soft, and the car was moving a lot in the fast sections, so I didn't have a good pace there. With so many rocks, it is easy to make a small mistake. We also had a unique situation in one of the hairpins on the final stage, where we had to stop to allow dust inside the cockpit to clear. It is difficult to calculate the speed of the corners as you need to be aggressive, but you could easily move off the line onto the really soft surface and struggle to find traction."
Thierry Neuville
"I'm very disappointed to be honest. Unfortunately, we had to retire in the second stage of the afternoon, which isn't good for our championship fight. There was no warning at all; just before a left junction, the damper came out of its position and the top mount came loose under braking, which was the end of the rally for us. It was a shame as we hoped our puncture in the morning was the end of our bad luck for the weekend. With the conditions here, anything can happen, and now we have to analyse if there is an opportunity to return tomorrow and get back into the points."
M-Sport Ford WRT
Ott Tanak
"The conditions have not been too bad, the last one had some soft place but overall, not too bad. Tomorrow will be more tough than today."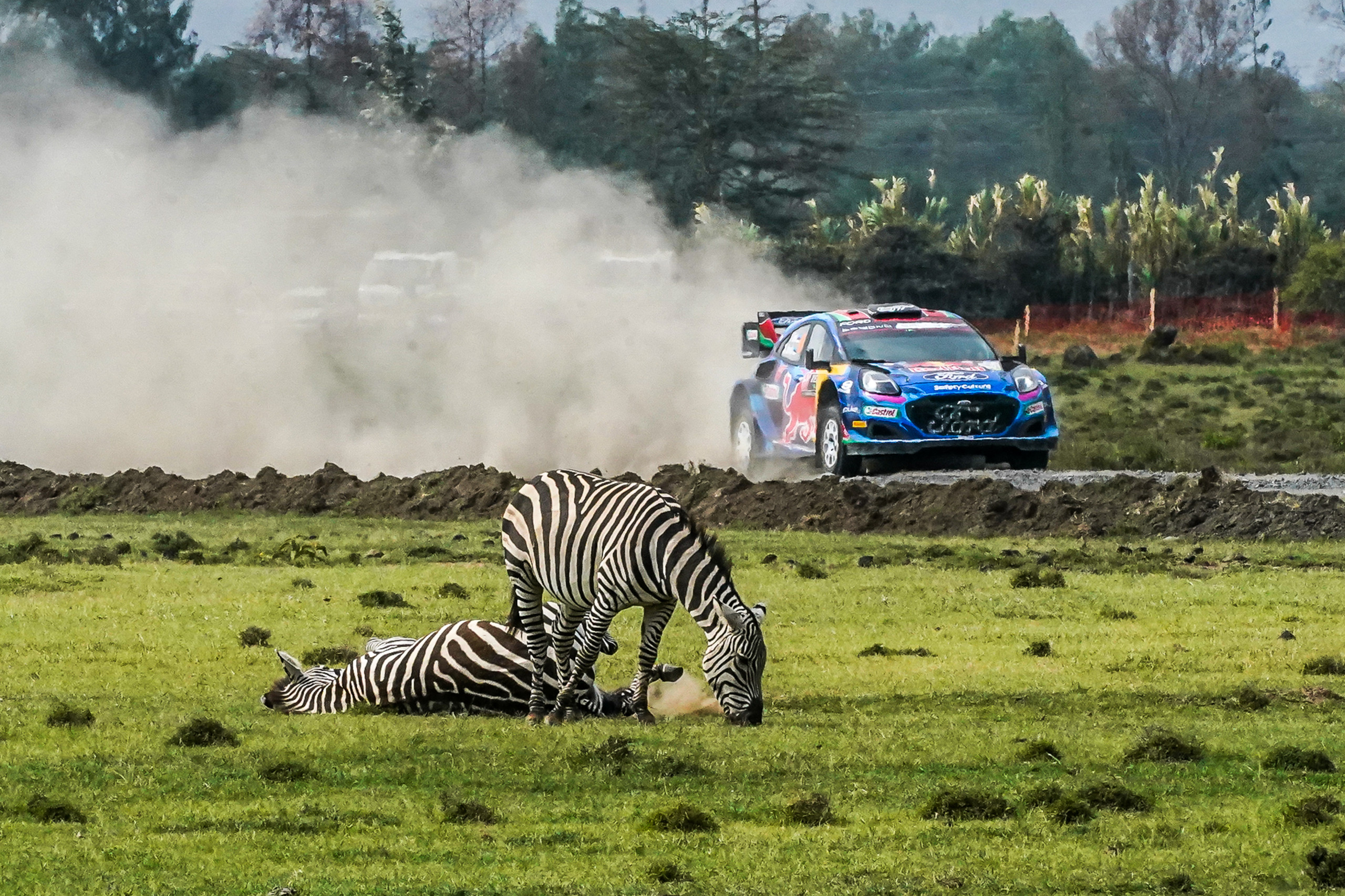 Saturday
Day two sees the crews tackle 150km's over six stages and there are two stages run as usual twice that are just under or just over 30km's! What will happen?!
Pop back tomorrow and check out my day two report.