The earlier Superpole race saw Alvaro Bautista (Aruba.it Racing Ducati) claim his second win of the weekend, followed by team mate Rinaldi, and Toprak Razgatlioglu (Pata Yamaha Prometeon WorldSBK Team).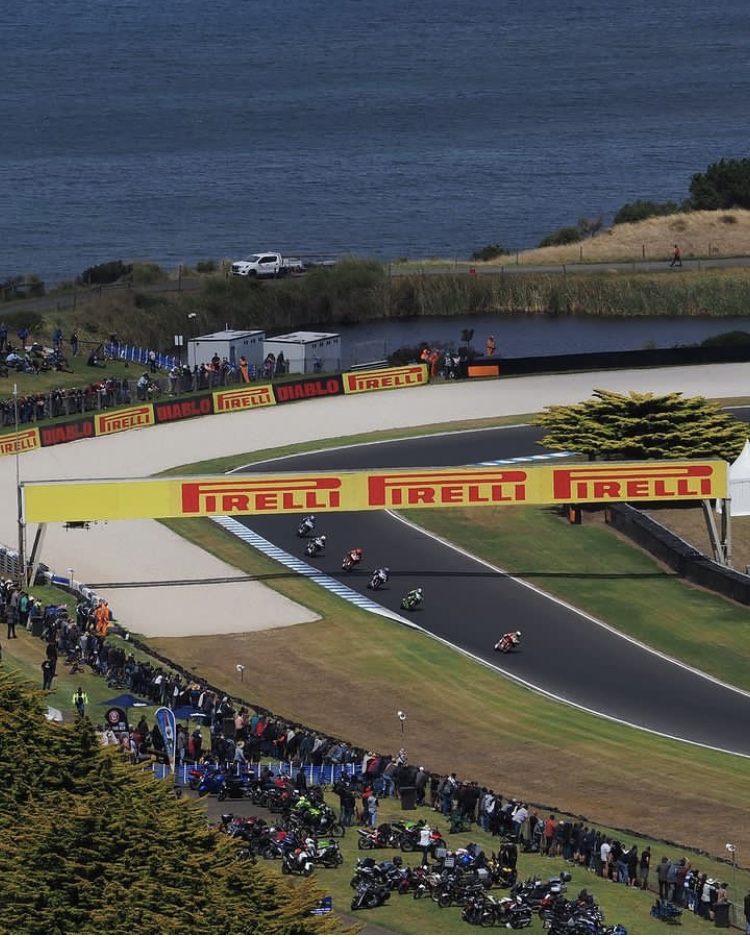 Conditions were thankfully dry for the start of race 2, with an air temperature of 20 degrees Celsius, and track temperatures in the mid 30's,  with the sun shining down on the track.
Lights out then for race 2 and it was Bautista with the hole shot into turn 1, followed by team mate Rinaldi, and the Yamahas of Locatelli and Toprak, with Bassani in 5th. Rea was again looking to make early in roads from his disappointing 7th place grid position, knowing that allowing Bautista any distance at the front would surely spell danger.
Next lap and positions were as follows: 1. Bautista 2. Rinaldi 3. Locatelli (Pata Yamaha Prometeon WorldSBK Team) 4. Bassani (Motocorsa Ducati) 5. Rea 6. Toprak 7. Lowes (Kawasaki Racing Team WorldSBK) 8. Lecuona (Honda HRC) 9. Petrucci (Barni Spark Racing Ducati) 10. Oettl (Team GoEleven Ducati).
With 19 laps of 22 remaining, Bautista wasn't in the mood to hang around, and was already working on extending his lead at the front. He now held a gap of 0.7s, with a group of 8 riders forming behind, the racing was much closer in the dry conditions.
Next lap, and it was first Rea to move through on Bassani into Doohan's, followed by Toprak, the racing was heating up. Meanwhile out in front the two Ducatis were looking quick. Locatelli, 3rd, held a gap of 1.6s to Rea behind in 4th, while Lecuona, 8th, held a gap of 1.6s to Petrucci in 9th.
Next lap and rookie Aegerter (GYTR GRT Yamaha WorldSBK Team), who had been looking aggressive all weekend, tried to force a move up the inside of Petrucci into MG corner. However the Italian snapped back to hold his position.
With 15 laps remaining, Lowes got good drive down the straight and blasted past Toprak to take 5th. The Kawasaki team mates were now 4th and 5th. However disappointment again on the other Kawasaki for Tom Sykes (Kawasaki Puccetti Racing), who initially went into the pits, and then returned on track only to crash a few moments later. Not the return to racing that Sykes would have wanted.
Next lap and things were heating up with a 5 way battle for 4th between Rea, Lowes, Toprak, Bassani and Lecuona. Bassani in particular was looking aggressive, and made contact with Lecuona, tearing his wing off the fairing in the process.
With 13 laps to go, Lowes decided to make a move on his team mate, and dived through on Rea, holding the position. Meanwhile it was getting spicy between Bassani and Lecuona who once again collided, and this time gave Oetll the opportunity to come through into 7th, which he took with open arms.
Next lap, and at the front Bautista held a gap of 1.9s, and as he had all weekend, was looking comfortable. Meanwhile Toprak had come through on Lowes briefly, and Lowes returned the favour to retake 5th. Positions were now changing almost every corner, and it was reminiscent of a Moto3 race. Current positions were as follows: 1. Bautista 2. Rinaldi 3. Locatelli 4. Rea 5. Lowes 6. Toprak 7. Bassani 8. Oetll 9. Lecuona 10. Petrucci.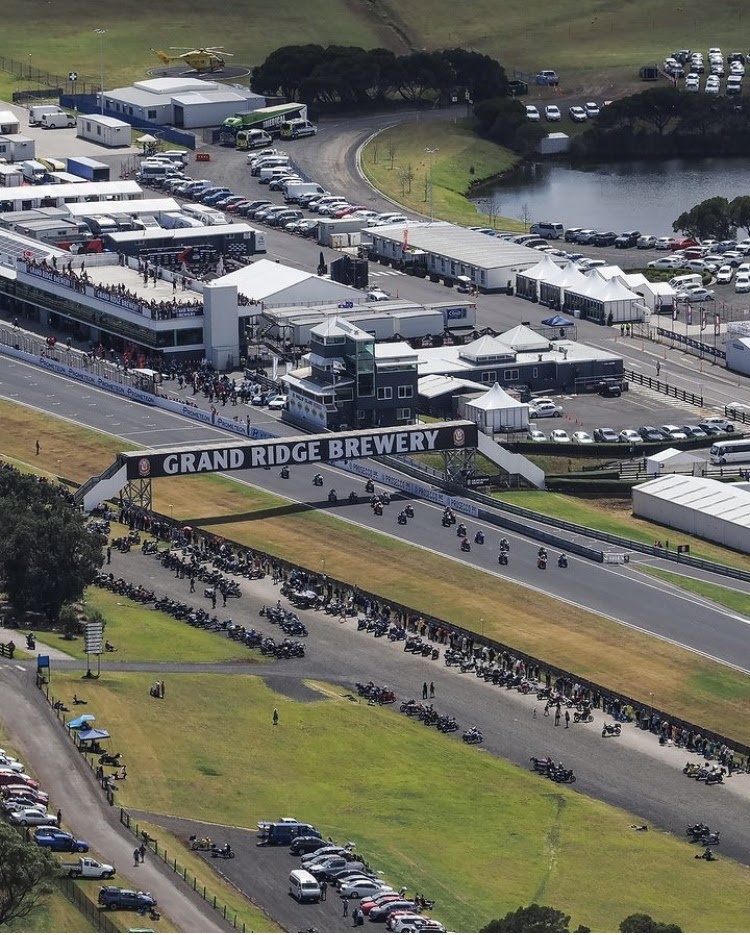 With just over half race distance covered, Lowes again made a move on Rea into turn 1, powering up the inside and making the move stick. Meanwhile the constant battling of riders behind, had allowed the leading three riders to pull clear of the rest. Locatelli now held a gap of 3.4s to Lowes behind in 4th.
With 9 laps to go, Bassani used the top end speed of his Ducati to blast past Toprak down the straight and into turn 1 to take 6th. Meanwhile Rea had fought back to retake 4th ahead of his team mate, Lowes who dropped back into 5th. Further back, Aegerter again tried the same move on Petrucci into MG corner, and again the experienced Italian was able to defend his position. Further ahead Lowes wouldn't be put off, and again passed Rea to retake 4th.
With 7 laps remaining it was quickly becoming a blow for blow scrap between Kawasaki team mates, Lowes and Rea and it was the former who would retake 4th, with Lowes back in 5th. Meanwhile further back there was a 3 way battle for 13th between Gardner (GYTR GRT Yamaha WorldSBK Team), Vd Mark (BMW Motorrad) and Redding (BMW Motorrad).
Next lap and Bassani was showing good late race pace, and had got past both Kawasakis to end up 4th, Rea was in 5th. Then huge drama as Lowes lost the front end of his bike braking into turn 4, collecting an unsuspecting Toprak in the process, and sending them both down and out of the race. Toprak was clearly upset about that incident, which he obviously had no control of.
With 4 laps of 22 remaining, the three at the front would not be caught unless there was some incident. Positions were as follows: 1. Bautista 2. Rinaldi 3. Locatelli 4. Bassani 5. Rea 6. Oettl 7. Lecuona 8. Aegerter 9. Petrucci.
Next lap and Oetll had now passed Rea to take 5th, the German was having a fantastic weekend. Rea however was suffering from rear tyre grip, and was trying to hold off Lecuona who was now right behind him. The Honda has better drive out of turn 12, and it allowed Lecuona to blast past Rea into 6th. In front Bassani held a gap of 0.2s to Oettl in 5th. Meanwhile further back Gardner moved up into 11th, holding off the BMW factory team mates of Redding, and Vd Mark.
Last lap and Bautista made no mistake, crossing the line to take his 3rd win of the weekend, a clean sweep of wins. Rinaldi 2nd, Locatelli 3rd, Bassani 4th, Oettl 5th, Lecuona 6th, Aegerter 7th, Rea 8th, Petrucci 9th, Vierge 10th.
Result top 5:
Bautista (Aruba.it Racing Ducati)
Rinaldi (Aruba.it Racing Ducati)
Locatelli (Pata Yamaha Prometeon WorldSBK Team)
Bassani (Motocorsa Ducati)
Oettl (Team GoEleven Ducati)
Championship top 3:
Bautista – 62 pts
Locatelli – 34
Rea – 31