The first day is over and whilst there wasn't huge drama, we did have a few lead changes. The startlist looked like this with our new world champion opening the road – Rovanperä, Tänak, Neuville, Evans, Katsuta, Breen, Ogier, Sordo, Greensmith, Loubet, Fourmaux, Serderidis.
Kalle won SS1 Els Omells – Maldà 1 – 11.05 km from Thierry and Ott. There was less than three seconds between the top five. The top placed Puma crew was Craig and Paul who held seventh overall.
The first run of SS2 Serra de la Llena 1 – 11.79 km saw Kalle set the fastest time from Thierry and Elfyn, but sadly Ott dropped back a bit after suffering issues with his hybrid unit. The Estonian was only fifth fastest and dropped two places to fifth overall. Seb and Elfyn benefitted from this, moving up into third and fourth respectively. Kalle now had a 3.3 second lead over Thierry.
It all changed at the end of SS3 Les Garrigues Altes 1 – 22.64 km. Seb was showing his pace out there, setting the fastest time from Thierry and Ott. The Estonian was still having some issues with the hybrid, but it was working more often meaning that he had a better pace out there, and his pace took him ahead of Elfyn and into fourth. Meanwhile, Seb's pace took him into the lead, whilst Thierry remained in second place and Kalle fell to third place. Once again there was only 3.5 seconds between the top three.
The final stage then of the morning loop SS4 Riba-roja 1 – 13.98 km and Thierry was fastest this time from Ott and Seb. This propelled the Belgian into the lead and Seb dropped to second place. Kalle remained in third overall.
After lunchtime service Seb won SS5 Els Omells – Maldà 2 – 11.05 km and he moved back into the lead, the gap over Thierry now 3.2 seconds. Elfyn and Dani had a better start to the afternoon stages and set the identical time for third fastest.
Kalle was fastest in SS6 Serra de la Llena 2 – 11.79 km from Seb and Dani, the Spaniard showing great pace out there. He was a lot happier. Kalle's pace lifted him up into second overall, the gap between the two teammates was 4.3 seconds. Sadly, things were not so good for Elfyn, who was only ninth fastest.
Kalle also won SS7 Les Garrigues Altes 2 – 22.64 km from Seb and Thierry. This is the stage that had some drama for the crews with Dani and Elfyn both getting punctures. The Welshman dropped one place to sixth overall to Dani who despite his puncture gained one place. Takamoto also got a puncture in this one. This problem meant that the very consistent pace from Craig brought him ahead of the Toyota driver and into seventh overall.
The final stage then of the day, SS8 Riba-roja 2 – 13.98 km and Seb was fastest from Kalle and Pierre-Louis. Elfyn was back up to some pace going sixth fastest but expected the conditions to be quite different and not as dry as it was.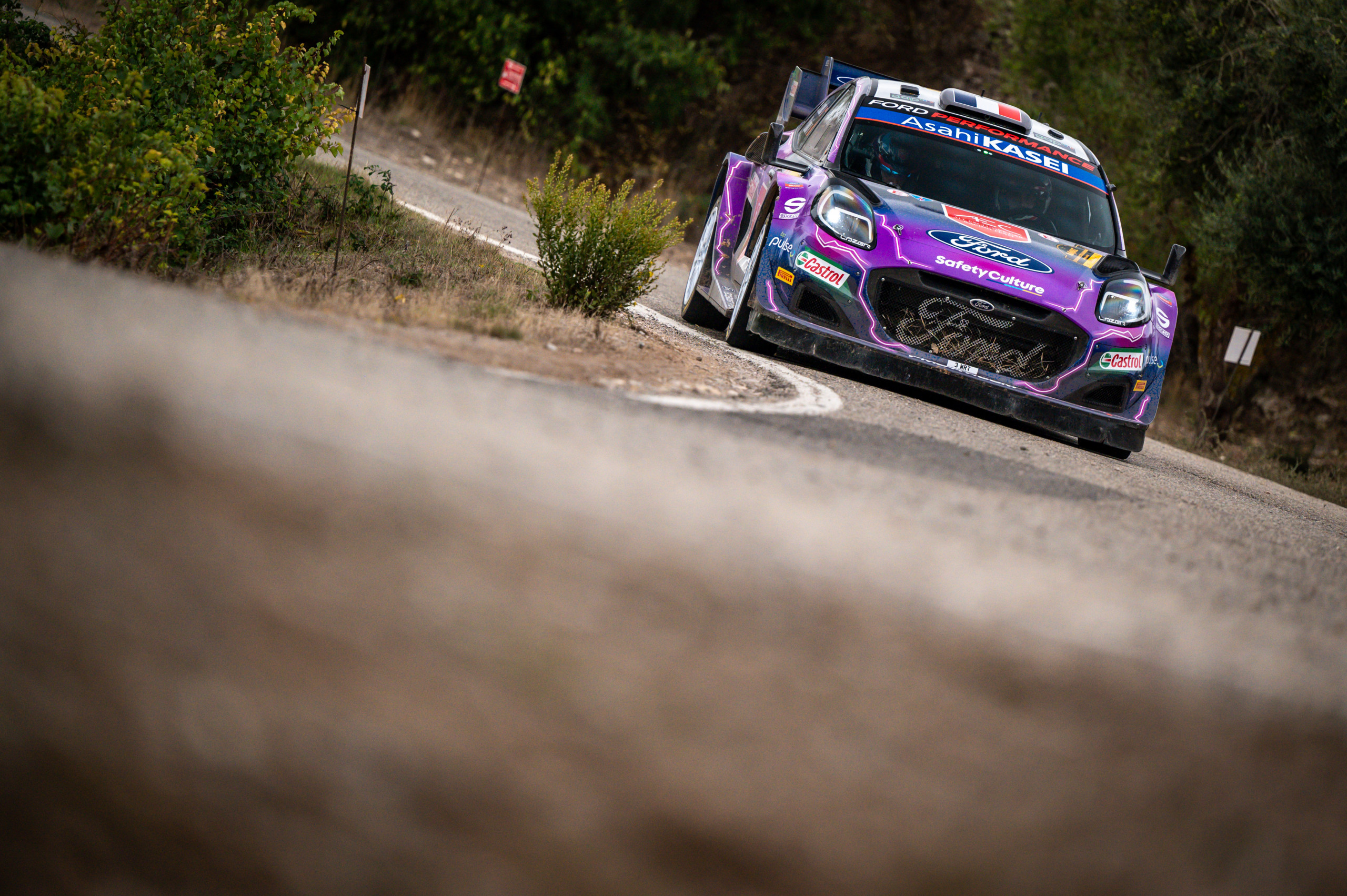 Let's take a look at the top ten and hear from some of the drivers.
Classification after Day One
| | | | | |
| --- | --- | --- | --- | --- |
| 1 | S. Ogier | B. Veillas | Toyota GR Yaris Rally1 | 1:06:07.9 |
| 2 | K. Rovanperä | J. Halttunen | Toyota GR Yaris Rally1 | +4.8 |
| 3 | T. Neuville | M. Wydaeghe | Hyundai i20 N Rally1 | +12.5 |
| 4 | O. Tänak | M. Järveoja | Hyundai i20 N Rally1 | +20.0 |
| 5 | D. Sordo | C. Carrera | Hyundai i20 N Rally1 | +50.9 |
| 6 | E. Evans | S. Martin | Toyota GR Yaris Rally1 | +1:01.2 |
| 7 | C. Breen | P. Nagle | Ford Puma Rally1 | +1:03.7 |
| 8 | T. Katsuta | A. Johnston | Toyota GR Yaris Rally1 | +1:28.6 |
| 9 | A. Fourmaux | A. Coria | Ford Puma Rally1 | +1:31.3 |
| 10 | G. Greensmith | J. Andersson | Ford Puma Rally1 | +1:38.8 |
| 11 | P. L. Loubet | V. Landais | Ford Puma Rally1 | +1:48.7 |
Toyota Gazoo Racing WRT
Sébastien Ogier (1st)
"It's been a good day. We had fun in the car, I really enjoyed driving the GR YARIS today. I was not really sure this would be possible today starting seventh on the road with the amount of cutting in the stages. But the feeling was good and we were able to push most of the time even though the conditions were a bit challenging and changing all the time. It's nice to be in the lead tonight and have two Toyotas at the front – it's been a great day for the team today – but the gap behind us is not so big so we will have to keep pushing tomorrow."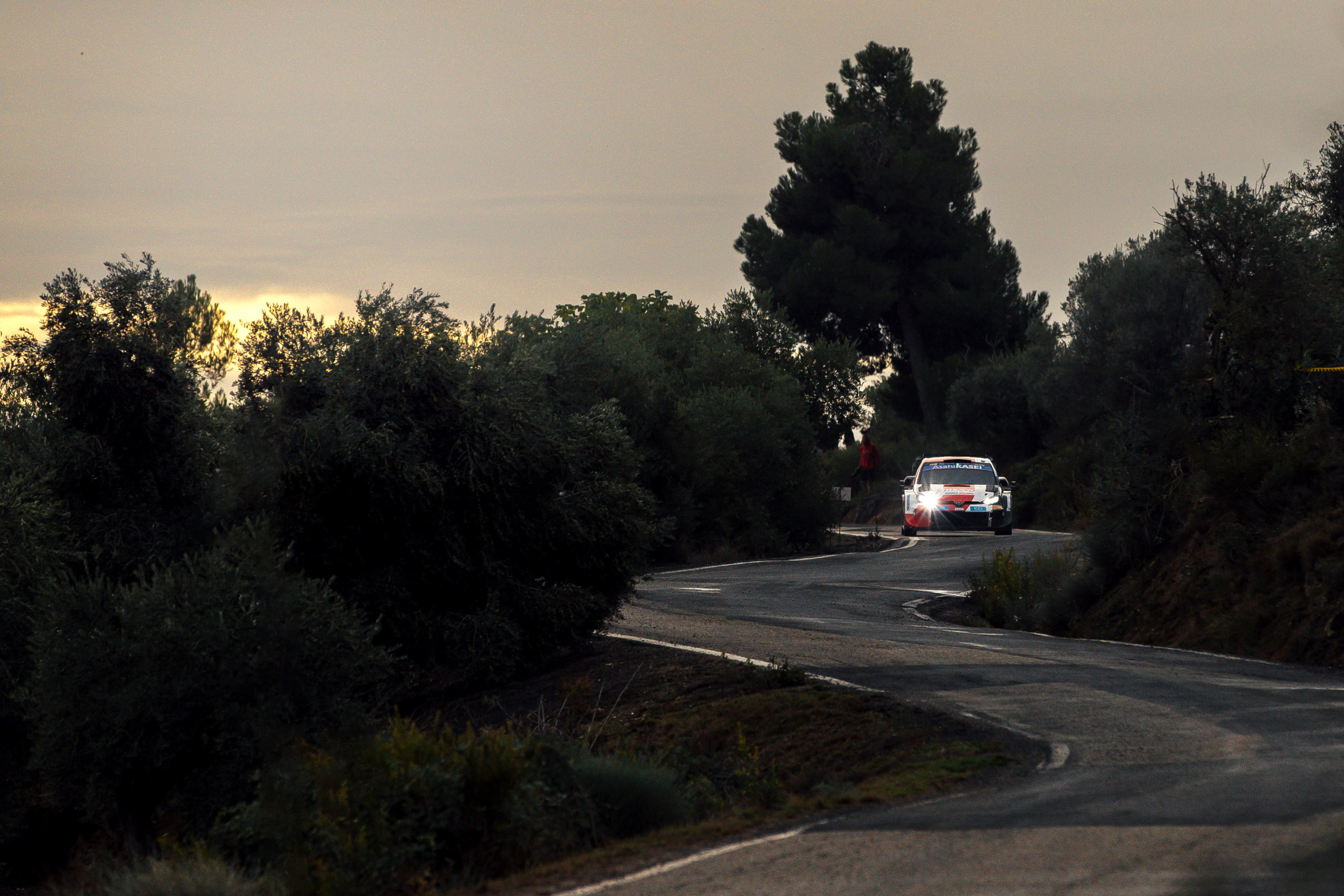 Kalle Rovanperä (2nd)
"I can be quite happy with what we did today. The morning was quite nice with two new and fast stages where we could do good times. Then the longest stage was tricky with a lot of grip changes and we a lost a bit too much time there. The afternoon was a bit more consistent and I had a better feeling with the hard tyres on the car. It's nice to be in this battle but the cars behind are still close, so tomorrow we will need to continue going as fast as possible and see what we can do."
Elfyn Evans (6th)
"For us it's not been the best day overall. It started OK this morning in difficult mixed conditions, with differing levels of grip through the stage, but I wasn't fully at one with everything and was a bit hesitant in places. In the afternoon we seemed to be struggling a bit more. At some points the feeling was OK in the car but then we had the puncture in SS7 and lost quite a lot more time. It does give us an opportunity to look at changing a few things tonight and try to find a better feeling for tomorrow."
Hyundai Motorsport
Thierry Neuville (3rd)
"It was an OK day. This morning, we had a good rhythm, and the speed was there. Unfortunately, this afternoon it seems our competitors were able to go a bit faster, so we were constantly losing time. We are twelve seconds off with two days to go, and everything is still open. I think personally that I could have gone a bit harder and pushed more, but also, I have lacked the feeling in some corners and didn't know exactly where the limit is. We have to work on that. On Saturday, we have a different profile of stages, which we know well, so there will be room for more improvement."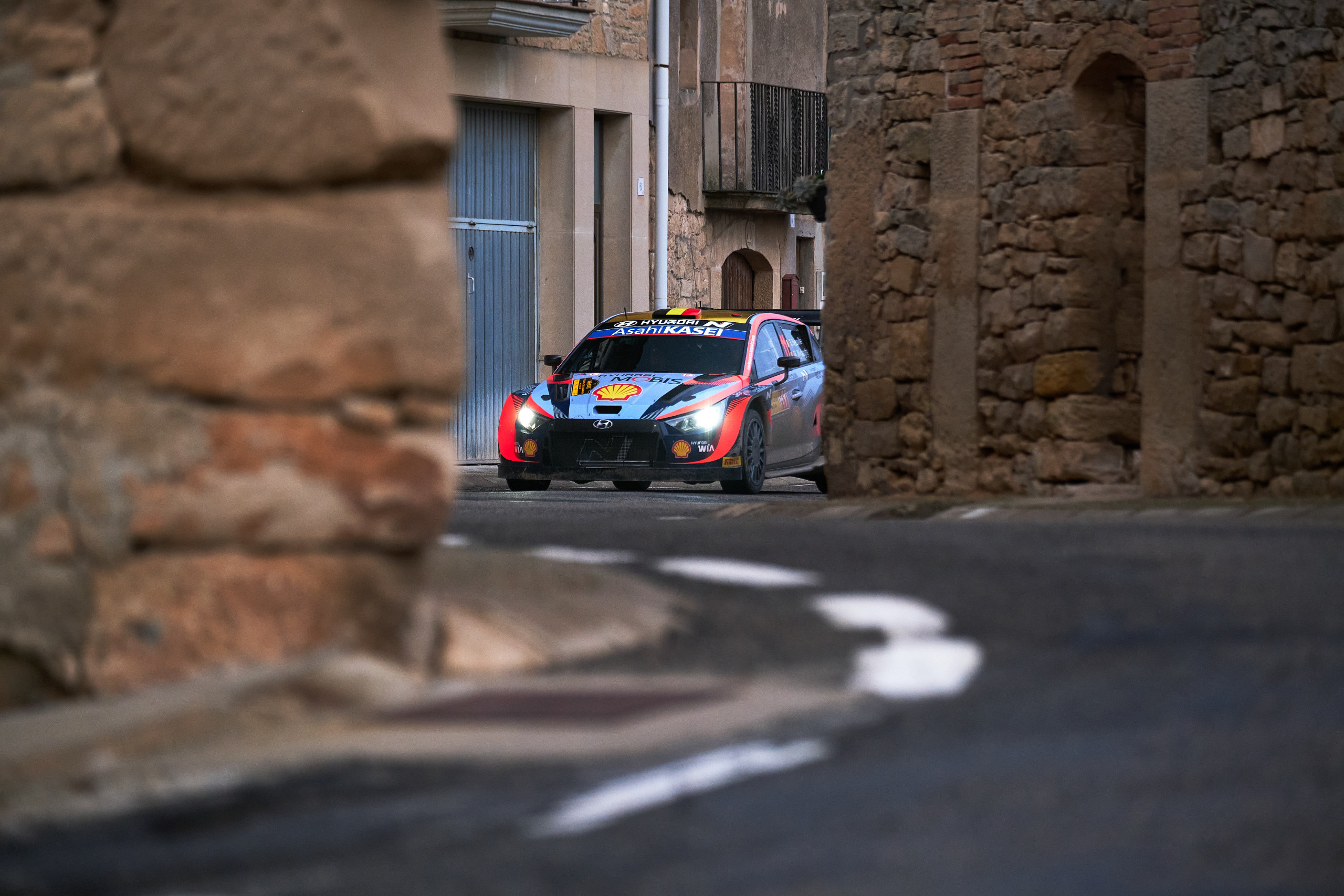 Ott Tänak (4th)
"On the first two stages this morning we had some hybrid issues. Somehow, we managed to get it working for the next two, but then we had to change a broken alternator belt in the road section. We had a similar hybrid issue in the afternoon, so the team needs to find out what's causing it. Generally, we struggled to get the feeling we would expect from tarmac. We knew before the rally it would be difficult. For Thierry and Dani, it seems to suit but for me it's demanding. The plan is to try and get the car to work like it should be and hopefully keep in touch with Thierry tomorrow. That's our objective at least."
Dani Sordo (5th)
"I have been frustrated with today because we came here hoping to push for victory. Unfortunately, the conditions and circumstances have meant we've not been able to. I knew when we picked up the puncture in SS7 because I heard something; I think it was a stone in the mud during a small corner. There was nothing in our pace notes, but I know that others had the same issue. We took it steady after that to avoid losing the tyre off the rim, which would have lost more time. I expected better today, but there are still two days to go, and we need to push more. I hope the weather will be OK."
Tomorrow (Saturday 22nd October)
The crews will have six normal stages to face, and then a superspecial in the evening. There is a total of 118km's over the seven stages. Pop back tomorrow evening for my report on the day's action.