We are back after the summer break in the British Superbike Series. Round 5 comes from the Brands Hatch circuit in Kent. For those like me who love the circuit, you'll be pleased to know it's the full GP circuit, not the shorter Indy version. Brands GP very much reminds me of the old Hockenheim F1 circuit in Germany. A decent percentage of the race ran out in the open in front of packed grandstands and fan lined fences, while the latter half of the circuit runs out into the wilderness, winding its way through the woods and stunning backdrop of the Kentish countryside.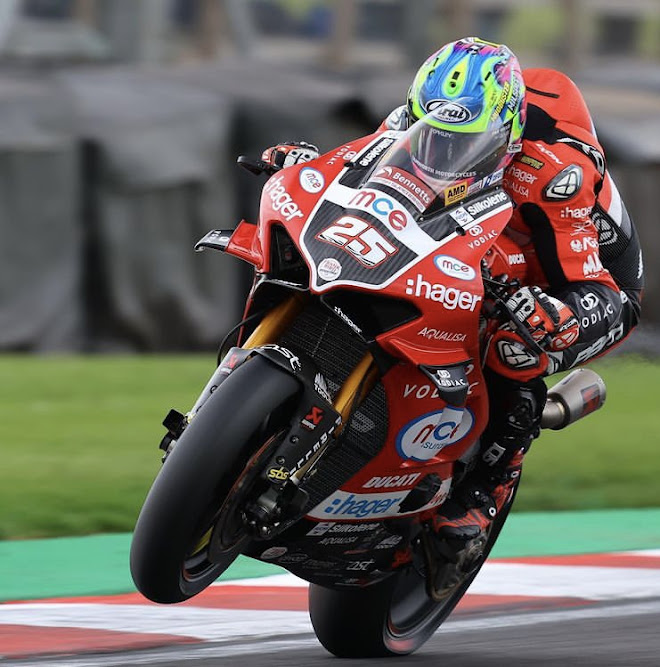 In a world full of 'modern' circuits consisting of long straights ending with heavy braking into 1st gear hairpins and chicanes, Brands is yet another example of a classis British 'short circuit' full of long, flowing corners and severe undulations. A circuit steeped in racing history having previously hosted the F1 British Grand Prix, World Superbikes, World Endurance Racing and World Touring Cars. The circuit currently plays host to British Superbikes, BTCC British Touring Cars and many more smaller racing series.
The 2.433m circuit has produced some great racing over the years. Hill v Hopper in 2011 is STILL the first thing I think of when I see the words Brands Hatch. The last few laps of that race will long live on in my memory as a handful of the best racing laps I have ever seen and yes, I did watch Rossi v Lorrenzo – Catalunya 2009! Brands Hatch has also seen the title battle go down to the wire many times since the introduction of the showdown platform. Later this year we return to Brands for the British Superbike finale (Oct 14th to 16th) and I have no doubt it will be more of the same, this year.
As results go, this time last year the spoils were spread evenly between three riders. Current British Champion, Tarran Mackenzie on the McAMS Yamaha R1 who took the Race 1 victory. Followed up by Race 2 going the way of his team-mate and title protagonist Jason O'Halloran. The then PBM Ducati rider, Christian Iddon (now riding for Buildbase Suzuki), followed up with a victory in the third and final race of the weekend in changeable conditions after gambling (and paying off) on a slick tyre on a drying track, only to have the playing field leveled after a red flag and restart procedure.
My observations for this weekend:
Bradley Ray – OMG Racing Yamaha
Current title leader Bradley Ray comes into the race weekend 16 points clear of his nearest rival in the standings, Jason O'Halloran. Ray is looking to continue his strong run of results this season which have seen him pick up 3 race wins, 3 second places and 3 third place finishes so far. The fighting spirit will no doubt be there in abundance for Bradley as Brands is his home circuit, making the desire to put on a show and stand on the box something extra to fight for in front of the local fans.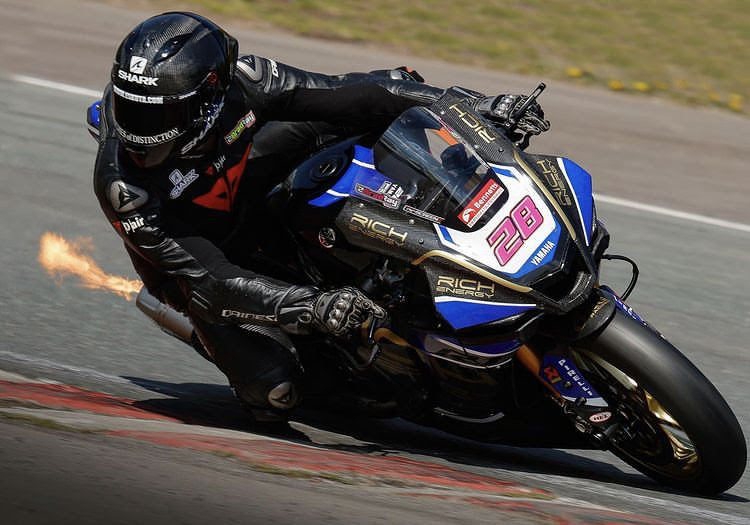 For the 2022 season, OMG Racing switched from BMW M1000RR motorcycles to the Yamaha R1 and so far, the move seems to have paid off on a grand scale as the Yamaha has form at Brands with Mackenzie on the box in all 3 races in 2021 and O'Show making it up there twice. Hopefully the recent news that Rich Energy have parted ways with the OMG Racing outfit won't have a detrimental effect on their 2022 title chances. It is unclear yet as to what has happened and why the parties have decided to part ways. We assume statements from the team will be made over the coming weekend.
Jason O'Halloran – McAMS Yamaha
As mentioned above, there are only 16 points in it now between O'Show and Ray. After a somewhat lackluster start to the 2022 campaign by O'Halloran, where he found himself regularly picking up the 6th place finishers spot, Jason has come on song this last couple of rounds. A 2nd, Win and Win in the 3 races at Donington and then on to repeat the same feat again at the most recent Knockhill round, has closed the gap to current series leader Ray, and has shown that perhaps McAMS have found a better setting with the R1 moving forward. This could aid them at Brands with its long flowing corners utilising the combination of corner speed and edge grip that the R1 offers. Jason is definitely the man in form at the moment and I see no reason why he couldn't be the man on the top step over the coming weekend.
Tarran Mackenzie – McAMS Yamaha
Fresh off his wildcard debut at Donington Park World Superbikes this weekend. An impressive 14th place for his Race 1 debut, an unfortunate DNF in the Superpole race and scored 15th place in Race 2. Bike fitness returning ever more, session by session Taz told the SBK paddock and Eurosport TV that he's now pain free and back to full training after his rehabilitation from a broken ankle earlier this year. This comes at a very good time for Taz as he looks to secure a place in the BSB Showdown. A very achievable feat when you consider he won 4 of the 6 races held at Brands Hatch in 2021. Taz finds himself 49 points behind 8th place in the championship, currently held by Synetiq BMW's Danny Buchan. With 75 points up for grabs, if Taz can come into some previous form, then suddenly the gap doesn't seem so big. Consistent, trouble free racing is what Taz needs as I am sure his Dad will be telling him. Keep your head down and stay out of trouble and the results will come.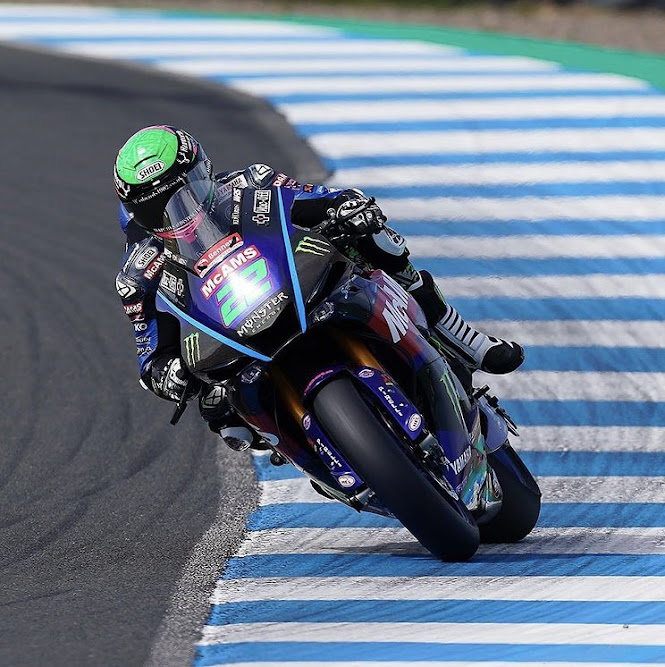 Lee Jackson – Cheshire Mouldings FS3 Kawasaki
As with O'Halloran, Lee Jackson has stepped up the pace in the last few rounds scoring his first BSB race win, and being on the box, more than off it over the Oulton, Donington and Knockhill rounds. The firm outside chance, Lee feels like a racer who is coming into his own. His gentle riding style and super clean race craft have earned him the respect of his fellow pilots. Perhaps the belief in his own skill set is hatching from the racing egg. Has Lee realised that if he wants to win races, now is the best time to do it! There is no doubting the pedigree of the Kawasaki ZX10 and Lee always being there or thereabouts, we are yet to see if Jackson has the stones to go all out bar banging, fairing bashing and block passing his rivals for the win on a regular basis. However in a year where a lot of people would have put their money on his up-and-coming team-mate, Rory Skinner, Jackson has more than handed them their change from the 'opinion box' and firmly shut some mouths! And fair play to him for taking that step!
Rory Skinner – Cheshire Mouldings FS3 Kawasaki
A fairly consistent run so far for Skinner having taken a 2nd and a few 3rd places this year. Skinner is having a good season, putting aside any talk of his future in the MotoGP paddock. After dominating in the Supersport class and then stepping up to BSB last year with the FS3 team, it would be rational that Rory would take a step forward and he has certainly lived up to those expectations. I don't see consistent, out and out race winning pace YET despite crashing out of the lead in the third race at the Scotsman's local circuit, Knockhill recently. I have no doubt he's capable of breaking his BSB duck before the end of the year and were he to be staying in BSB, I've no doubt he would win titles but with him being such a young talent, he is heavily rumored to be moving on to the Moto2 World Championship and I wish him the best of luck if that's what he wants to do and has the opportunity.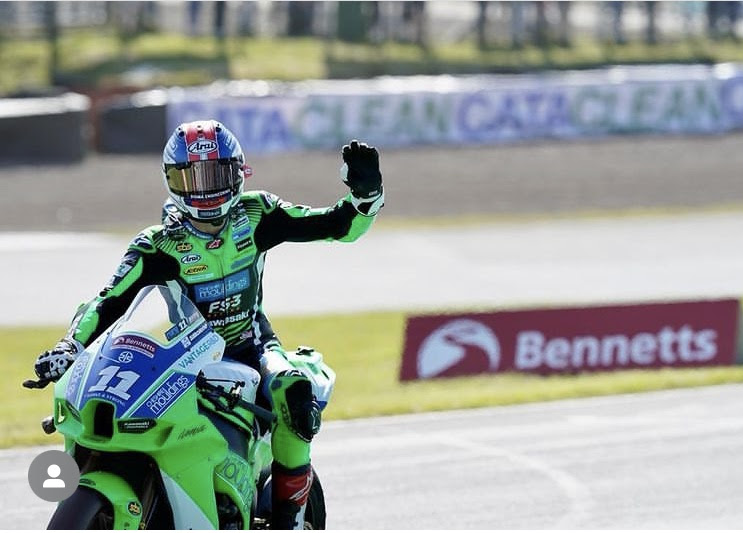 Glenn Irwin – Honda Racing UK
Off the back of a very successful Northwest 200 and Isle of Man TT campaign, I'd like to think Glenn is coming into the weekend with confidence and the desire to get going again. A decent time off the bike to rest up and a few weeks in the Tenerife sunshine should have him raring to go and ready to take the second half of the season by the scruff of the neck. After a dominant start to the 2022 season, winning all 3 races at Silverstone, the podium credits have proven hard to come by for the Northern Irishman. Hampered by a double DNF at Donington (Race 2 was a technical breakdown whereas during Race 3, avoiding a crashing Leon Haslam at Starkeys, resulting in his own crash). This has had a huge effect on his placement in the standings when you consider the consistency of Ray and O'Halloran. Currently sitting 82 points back from the championship lead, Glenn is in that beautiful position now of having so much to gain and very little to lose. I for one would love to see Glenn step up at Brands and smoke the lot of them!
The Outside Chances
Racing is never simple. Applying the logic "because the top 8 in the championship are the top 8, that means they're the top 8 from now till the end of the season". The beauty of racing is the fact no one can really predict what is going to happen. A feat proven by Jorge Lorenzo of MotoGP when he started his 99 Seconds podcast on Youtube. Lorenzo went on to predict every podium in MotoGP and without going back and checking for absolute certainty, I don't think he got a single one correct. Weather can make a massive difference. First lap collisions and racing incidents. Qualifying positions. How the rider is feeling on the day. I wouldn't be surprised here to see Josh Brookes come forward, having previously been known as the King of Brands. Tom Sykes has form at Brands, albeit a long time ago, after winning Race 2 and 3 as a wildcard back in 2010 during his tenure in World Superbikes.
Tommy Bridewell was on the podium in Race 1 of the July 2021 visit to Brands whereas in the October visit to the circuit, he had a hat trick of 2nd places to Yamaha's Tarran Mackenzie. However with the current results, in spite of their upward trajectory, it seems quite the stretch for the Ducati riders. Danny Buchan is also one to watch for stringing a strong weekend together at Brands Hatch. Danny has previously finished in 4th place several times at the circuit as his lanky style, long legs and levers aid the rider muscling the bike around the high g-force circuit when tackling corners such as Paddock Hill Bend, Westfield, Dingle Dell and Sheene Curve.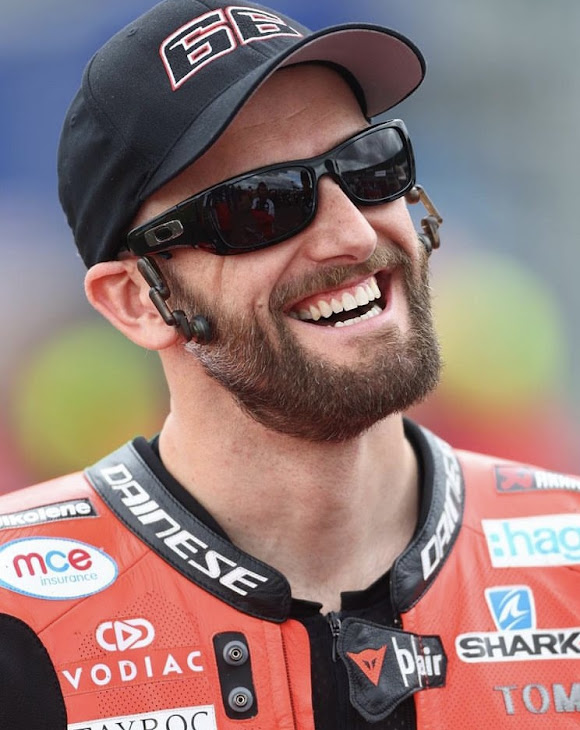 Either way we are in for a thriller and I for one cannot wait to get going again!
Check back with me after the weekend for a write up on how things went and how badly my predictions/thoughts etc were!
Thanks racing fans. Hope everyone has a good weekend.
@RacingArmchair