This weekend we are lucky enough to host the British round of the World Superbike series at Donington Park in Derbyshire and as far as I am concerned, it couldn't have worked out better for them and us. At the time of writing this, the old laptop is pointing towards a temperature on Saturday of 28°c, Sunday showing 31°c and it doesn't look like the wind is going to climb over 6 mph all weekend. SAFE TO SAY YOU'RE GONNA' NEED YOUR SUNCREAM AND A HAT!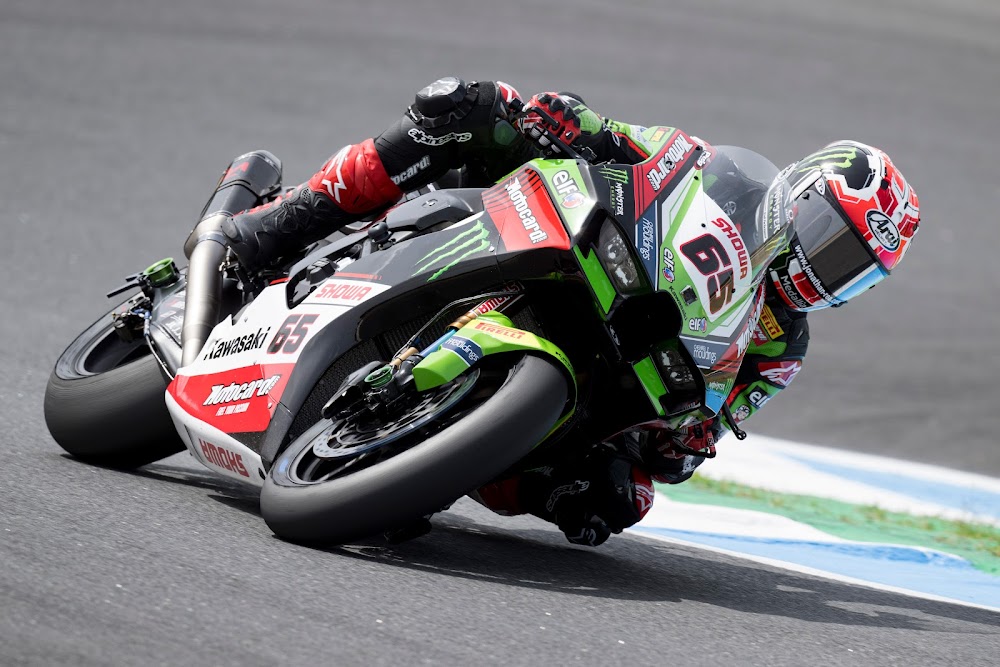 Long hailed one of the jewels in the crown of British Racing, the 2.5 mile circuit winds its way across the rolling British countryside. Anyone who has visited Donington and walked down the Craner Curves to the Old Hairpin for example, will know it's quite the hike. You are however rewarded by the stunning views and the spectating really does take some beating. Donington does cater well for slips, trips and falls with its gravel traps however it retains that "close to the track" feel that most British circuits, barring Silverstone offer. Hence Donington being a true fan favourite in person and on the TV.
The start of the season in World SBK has been anything (and everything) but boring. Unfortunately "boring" has been a moniker that the series has struggled to shake off it's back in previous years. However, with some tweeking of the technical regulation by the series owner, to ensure the various manufacturers perform as closely as possible, and the recruitment of some seriously talented riders over the last 2-3 seasons, we have been served up nothing short of bar to bar, wheel to wheel, fairing to fairing, nonstop racing action AND IT'S ABSOLUTEY BRILLIANT!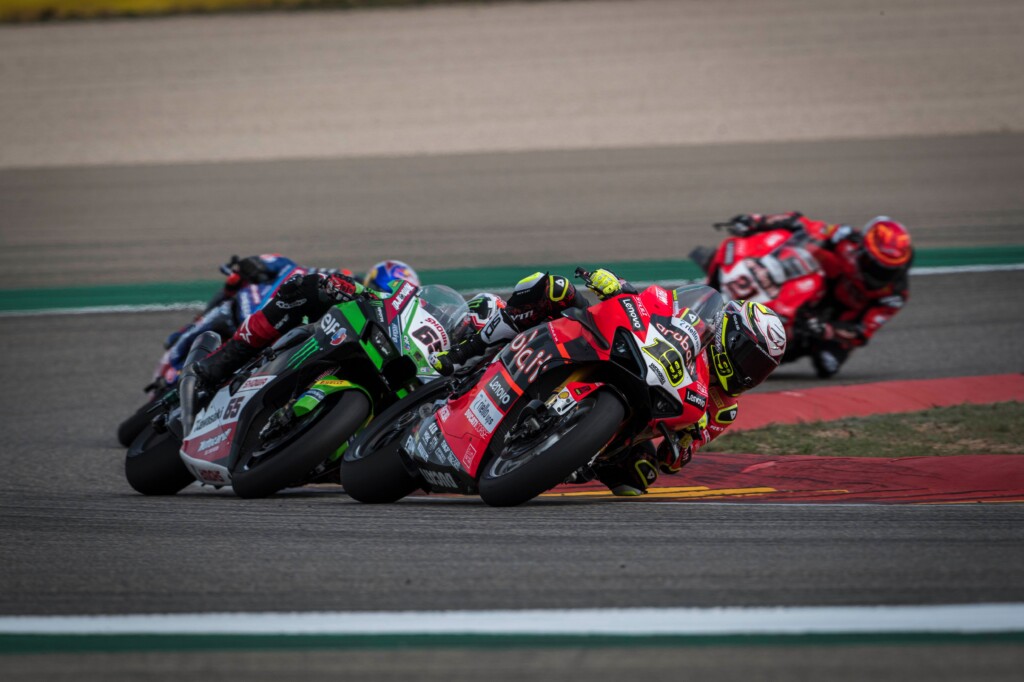 Jonathan Rea having taken a step this year aboard his Kawasaki ZX10R to ultimately close the gap (and overtake) last year's World Superbike Champion Toprak Razgatlioglu on his Yamaha R1, plus the resurgence of the Ducati Panigale in the hands of returning factory rider Alvaro Bautista. Bautista has replaced regular race winner Scott Redding after he stepped away from the Italian Factory to race on BMW machinery for the 2022/2023 season. Bautista has taken the fight to both Rea and Razgatlioglu and put the dampers on any of Kawasaki and Yamaha's hard work in the off season. After a string of hard-fought victories, the Spaniard holds a steady 36 points in the lead going into Donington on Rea with Razgatlioglu following another 43 points further back. Based on this alone, we are in for one hell of a treat this weekend.
The sweetener this weekend being the wildcards. The reigning British Superbike Champion, Tarran Mackenzie will make his World Superbike debut aboard a SBK Spec version of his McAms Yamaha R1. Taz was scheduled to debut at the Assen round of the world championship, however a pre-season training accident ruled him out of both Assen and even the opening rounds of the British Superbikes.
Speaking recently to worldsbk.com Tarran said "I am very excited to finally make my debut in the Superbike World Championship at Donington. It feels like it's been a long time coming and I was obviously disappointed when we couldn't do Assen. Donington is a special track for me as it's only 10 minutes down the road from home, I've had some great success there in BSB so I am looking forward to getting out on a World Superbike-spec R1 and seeing what both myself and the McAMS Yamaha team can achieve. Obviously, there is a lot to learn with the engine and electronics, but I know the chassis well as my BSB bike is very similar. The level in World Championship is really high and I'm looking forward to getting out on track and giving it our all. I have to say a huge thanks to Steve and the McAMS Yamaha team, as well as Andrea and everyone at Yamaha Racing for making this possible."
Joining the McAms team at Donington is the FHO Racing team. Peter Hickman will make his 3rd Wildcard appearance in the World Superbike series riding his very own motorcycle from the British Superbike series. As with the McAms bike, it will be running an upgraded electronics package to match the other race entrants with the hope of being in for the win.
In a statement released by the FHO Racing team, Peter Hickman says "I'm mega excited to get a chance to have a go at the World superbikes. I've done it twice – once in 2012 with Worx Suzuki and again in 2019 with the BMW World Superbike team but both times were last minute arrangements, jumping on bikes I had never seen before. This time I'll be riding my FHO Racing BMW which I race in the British Superbike Championship so that will be good. We are having to work on raising the electronics package to World Superbike spec which will change things quite a lot which could be interesting, but we'll see. I think it's fantastic that we're getting the chance to do this as a team and it's all down to Faye. She's owned the team for a year and a half and we've already done BSB, North West 200, Isle of Man TT and now we're getting to do a World Superbike wildcard which is pretty cool. It'll be good for everyone in the team to get to do a World Superbike round together. We've all done bits here and there not as a team, so I think it's going to be a really great thing for us all."
Also returning to the series is previous Kawasaki KRT rider and current Vison Track Kawasaki rider Leon Haslam, returning again for Team Pedercini Racing on their Kawasaki ZX10R. Not a last-minute decision. This has been in the making since the start of the season when Pedercini scaled back their two-bike team to a single bike entry and agreeing with Leon to join forces for four races this year. So far Leon has rode for the team at the Assen round where he scored 13th, 17th and 16th place finishes. Let's hope Donington Park offers some home round advantage for Leon and he can pick up some much needed racing confidence after a somewhat disappointing start to the 2022 BSB season. Leon is also scheduled to ride for the Pedercini team at the Most and Portimao rounds later in the season.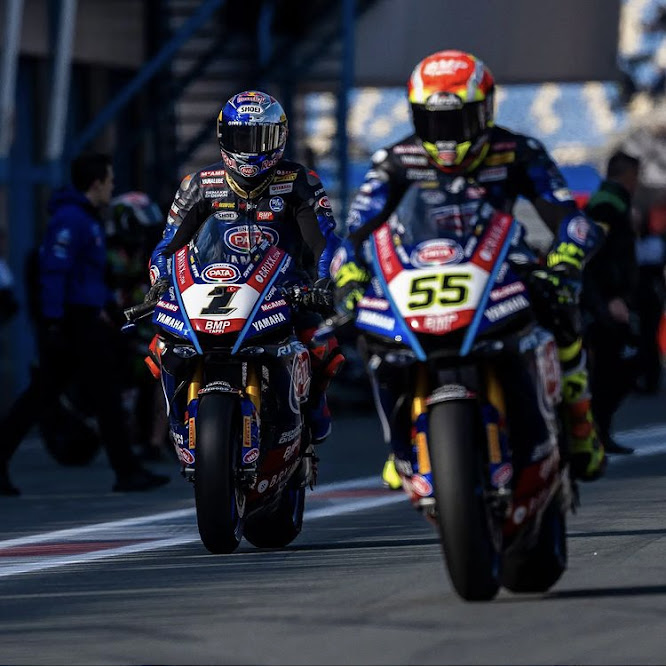 As for the other Brits, it goes without saying we hope that Scott Redding, Alex Lowes and Jonathan Rea have a great race. It's been a while since we had a full compliment flying the flag for us on the world stage. It's very nice to see some fresh faces being given a chance to shine. Well done to Yamaha, McAms, Kawasaki, Lucio Pedercini, BMW and Faye Ho for making the brave choices to invest further money into a sport famous for its expense. With the cost of living rising across the globe and the financial constraints placed on business in general, it's a wonder we go racing at all.
Have a goodun'.
Racing Armchair
@racingarmchair