Originally built and used as RAF Thruxton back in WW2, Thruxton Racing Circuit is a typical British "Airfield" circuit. Flat, fast and frightening. It has been a motor racing venue since the 1950's in both 2 and 4 wheeled variants. Wide, sweeping corners create fast paced, high action races with plenty of battles up and down the grid. 2.35 miles of multiple racing lines, adrenaline fuelled, tyre smoking petrol headed madness. With fast bikes turning right at for what feels like an eternity, the circuit is as intimidating as short circuit's come.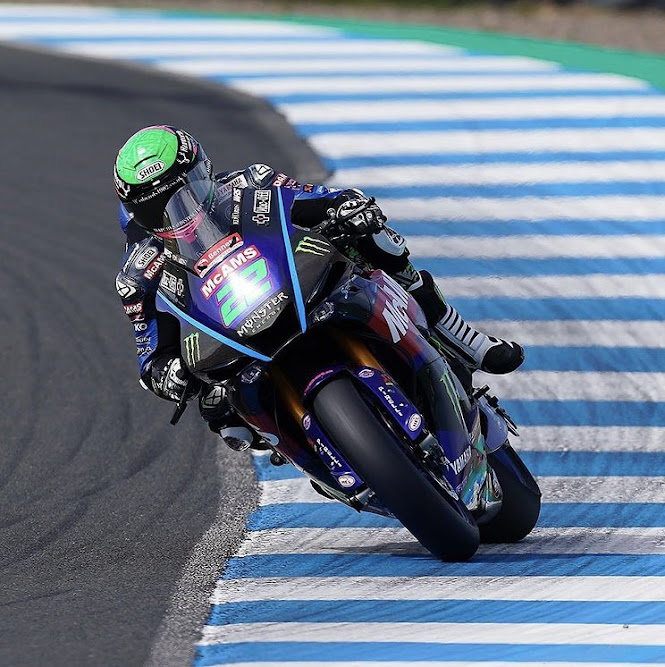 Based in Andover in the south of England, 30 or so miles from Southampton and the English Channel, Thruxton is known for extremes of high temperature sunny days or howling cross winds and hard rain due to the lack of undulation and level change. A "thinkers" circuit which requires an action plan that gets you to the chequered flag before your bike, tyres or even skill cry "enough".
2021 was the year of O'Show. "Jason O'Halloran from Wollongong, New South Wales" (a little nod to dearly loved Jack Burnicle) dominated the 2021 visit to Thruxton with a hat-trick of 1st places with the remaining podium positions shared out between Christian Iddon, Tarran Mackenzie, Glenn Irwin, Peter Hickman, Danny Buchan and Danny Kent. 2021 is a perfect example of what can happen at Thurxton with Saturday's Race 1 and Sunday morning's Race 2 running in dry race conditions and slick tyres. Rain set in afterwards and ensured that Race 3 (Sunday's second race) ran as a wet race after a downpour in the afternoon.
Both Christian Iddon and Chrissy Rouse have said recently the circuit is an unknown when riders turn up there. It can throw up crazy results out of nowhere and have a huge effect on you, both positively or negatively.
Notably, a lot of the riders look forward to the coming to Thruxton due to its fast nature. With the current crop of superbikes running in the region of 200BHP, it's becoming a rare thing to see the riders opening the throttle and keeping the bike running up to full speed on our small, thin, undulating and twisty British circuits whereas Thruxton (like Silverstone and Snetterton) offers exactly that. With an average speed in the region of 120mph, only this low thanks to its chicanes, it is certainly a thrilling track to ride.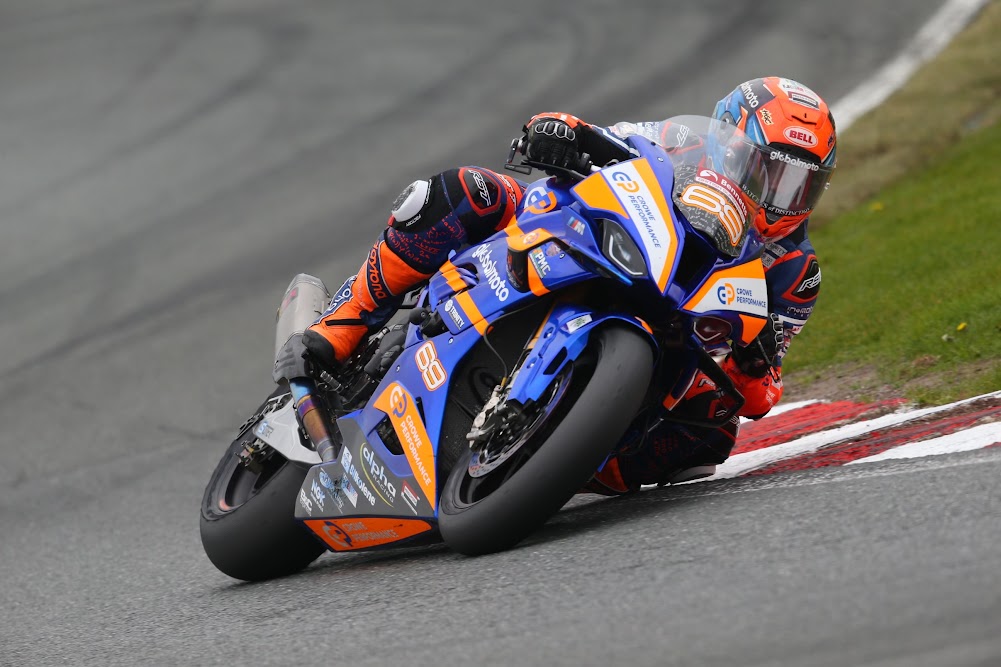 Due to planning restrictions, the circuit can only run a limited number of motorsport events per year, of which British Superbikes takes a front row position on the calendar. The weather this weekend is set to be a scorcher, forecasting Friday 33°, Saturday 33° and Sunday 31°c which means the Thruxton round of British Superbikes is on course for being a cracker.
Thruxton is set to be an important round as we start the run up to the showdown. Just 3 rounds remain until the final 8 finalists are declared and the showdown kicks on and we move our concentration to who will lift the 2022 championship trophy.
Will Tarran Mackenzie continue his run of form and climb higher into the showdown? Will Jason O'Halloran return to the circuit for a clean sweep of wins? Will we see a resurgence of the form Glenn Irwin showed at the opening round of the year at Silverstone? Could Rory Skinner, fresh from his Moto2 wildcard at Silverstone MotoGP, be fired up and have a point to prove to cement himself in the window for 2023? Or will we see results that would have you winning £1000 from a £5 bet? Who knows? All I do know is the race is going to be a belter and I for one cannot wait for those red lights to go out and see them round turn 1.
Good luck to all the teams and riders attending at the weekend.