The latest news from the British Superbike paddock sees McAMS Yamaha announce the promotion of Tim Neave from National Superstock 1000 to British Superbikes for 2023.
After an injury riddled season aboard an R1 for the team in the National Superstock 1000 category which saw a broken pelvis ruin Neave's season, McAMS have decided they had seen enough to warrant signing Neave into their superbike squad in the vacated seat of Tarran Mackenzie.
With Mackenzie, the former British Superbike Champion of 2021 having announced he is moving on to pastures new for 2023, this leaves the Fleetwood based squad in a position to take a chance on the young BSB rookie. Neave joins the team to learn and develop alongside current Yamaha Veteran rider, Jason O'Halloran.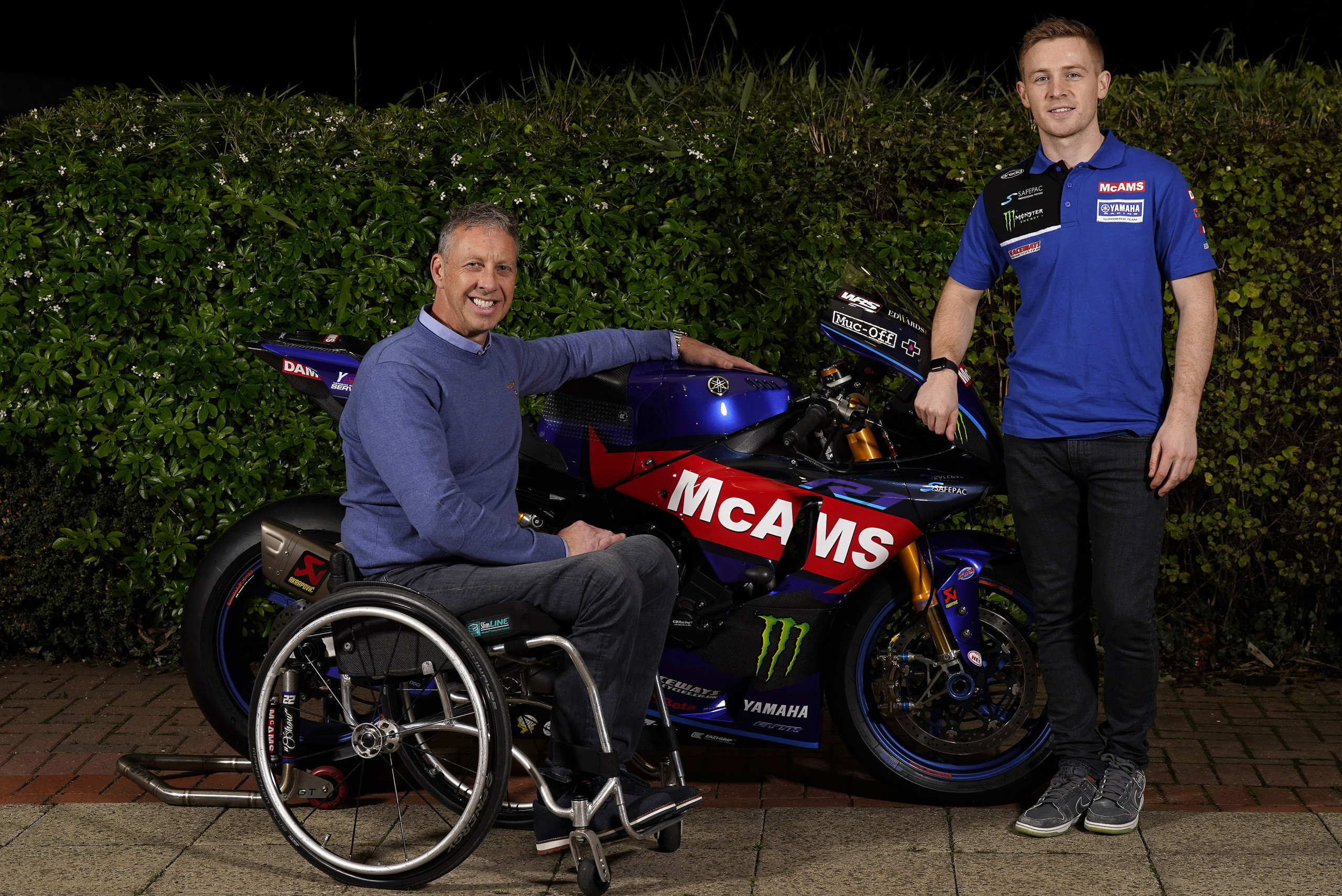 Neave said: "To get the call up to ride for McAMS Yamaha is a dream come true. When I signed to ride for the team last year, in the back of my mind I was thinking if I could do a really good job on the Superstock bike and a seat became available, it would be the dream but I didn't think it would actually happen!
"Raceways are one of, if not the best teams in the paddock – they've certainly won more races than anyone else in recent years so I can't think of a better team to step up into BSB with. I loved riding the R1 Superstock bike, it really suited me as a rider and from what Jason has told me, the Superbike has similar characteristics so I'm looking forward to getting out on it for the first time. BSB is one of the toughest classes in racing, but I'll give it my everything to make sure this opportunity isn't wasted on me."
Team Owner Steve Rodgers commented: "When Tim joined the team to race the Superstock bike in 2022 we were all really impressed by him. Not only was he super quick straightaway, but his attitude and the way he went about things meant that he fit in to the team immediately. There's no doubt had the Knockhill accident, which wasn't his fault, not occurred, he'd have continued to fight for the Superstock title.
"When he was fit, he was super-fast on the R1 and the Superstock bike has a lot of similarities to the Superbike, including the fact that we couldn't run any traction control on the stocker, so the jump isn't as big as it is with some other manufacturers. There's still a lot to learn, but we are confident he'll pick it up and look forward to seeing what he can achieve."