We are a third of the way through the Bennetts British Superbikes 2022 Season. Perhaps it's time to sit down and cover a topic that has left many fans of the series, somewhat stumped. The mystifying rise and fall of the Ducati Panigale V4-R.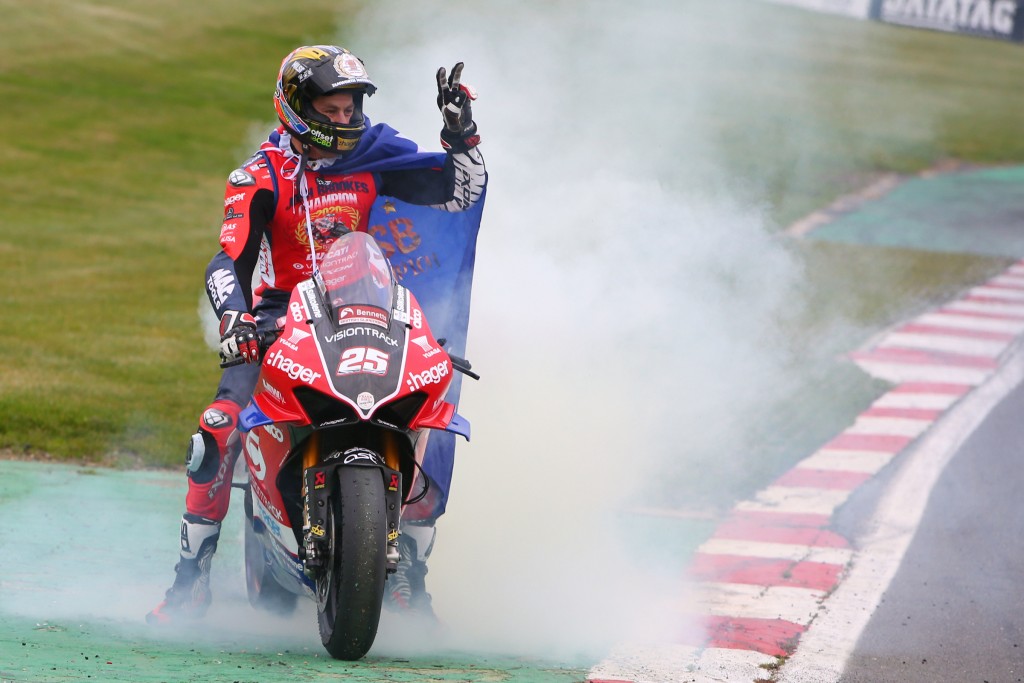 Now don't be fooled, if you are a new arrival to the BSB paddock for 2022, you'd be forgiven for thinking that one of the most expensive road bikes you can purchase from a dealer, is languishing in the mid-pack because the bike simply isn't good enough or perhaps the riders aren't either? In previous years this is anything but the case and I will also give my opinion as to why they do have the right people, but perhaps not the best bike.
Ducati have form for winning British championships. They have won on this iteration of the Ducati Panigale, but also the previous 1199. Championships won with riders such as Scott Redding, Shane "Shakey" Byrne, John Reynolds, Steve Hislop, Neil Hodgson, some bloke called Gregorio Lavilla and an Aussie fella called Troy… There is however one rider missing from this list. Hmmm I wonder who that could be?
Now, in mind of the above, let's concentrate on this year's line-up for the Italian manufacturer in the BSB series. MCE Ducati, ran by the PBM Paul Bird Motorsport team, have pinned their hopes for a 2022 championship trophy in the hands of Tom Sykes and Josh Brookes. Also running the Panigale V4-R is long standing Ducati customer, Oxford Products Racing, under the watchful eye of Steve "Wilf" Moore. Their rider of choice for this year, and the previous few is Tommy Bridewell.
Let's start with Tom Sykes. Those keeping up with the world of racing, will know Tom has spent what feels like about 20 years (13 in reality) inside the World Superbike paddock. The Yorkshireman has long held a firm grip on the front half of the grid whilst having won the World Superbike championship himself in 2013 with Kawasaki. Sykes has also secured the runners up position on three occasions and finished third overall, twice.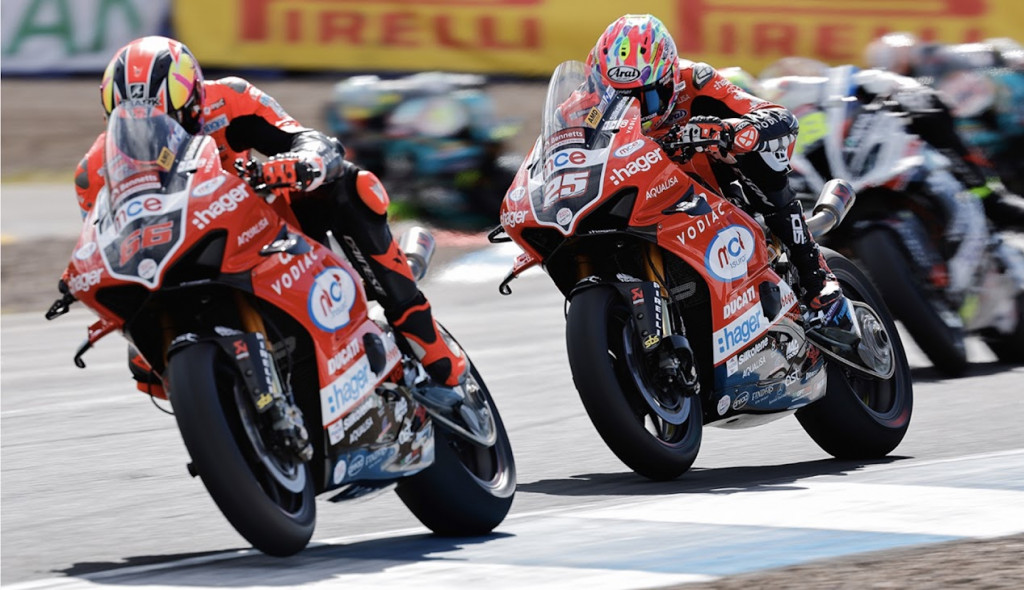 After a move from Kawasaki to BMW machinery for the 2019 season, Tom's results didn't pan out to where he, or the manufacturer would have wanted. This has resulted in BMW going with another rider line up for the 2022 season. Namely Scott Redding has replaced Sykes in the World Superbike team. Most fans of the sport would comment that the issue, to those of us on the outside, didn't appear to be the rider, but the BMW itself. Years of midfield mediocrity do nothing to convince us hard core fans that BMW are serious about winning on their S1000RR – BUT THAT IS FOR ANOHTER ARTICLE!
Safe to say, there is no doubting Tom Sykes' skill on a bike. Tom entered the 2022 BSB Champioship as a favourite for the title. A revelation this Racing Armchair witnessed first hand when attending one of Jamie Whitham and John McGuiness' "Evenings with" to cover the Isle of Man TT earlier this year in Lytham. During the Q & A session with the audience, Whitham was asked who he thinks will win the BSB championship in 2022. There was an outpouring of voices from the audience (of only 1000 people but still a decent number) shouting the name Tom Sykes. Personally, I wasn't convinced.
I have made my feelings known on Twitter many a times in a respectful but honest manner. I was yet to be assured of Sykes' guaranteed victory purely on the basis that Tom hasn't ridden these circuits for a LONG time. These bikes. These electronic (or lack of) packages. These tyres. Heck, he's probably not really used to riding in the rain anymore. Imagine going from Laguna Seca, Barcelona, Philip Island to Knockhill or Cadwell Park? Exactly! I have personally tweeted Tom several times to say that a solid first season back in the paddock would be a top 10. I don't think he needs to even worry about the showdown.
Aside of the change in track layouts, tyres, electric and good old British weather, Tom also has to deal with the hardened racers whom have inhabited the BSB paddock for a number of years. The likes of Brookes, Bridewell, O'Halloran, Peter Hickman, Glenn Irwin, Danny Buchan, Bradley Ray, Taz Mackenzie, and Christian Iddon etc are veterans of the series now. These riders have clocked up more laps of these tracks than Rossi has at his ranch! Not to mention the influx of young (some) and very talented Fighter Pilots such as Chrissy Rouse, Storm Stacey, Rory Skinner, Lee Jackson, Tom Neave and Kyle Ryde. And last but not least, the returning British Superbike Champion Leon Haslam, who makes his own return to the series for 2022. However as it stands now, Leon is only marginally in front of Tom, but that is still one place further down the pecking order.
Personally, I hope it works out for Tom after a somewhat underwhelming start to his new life inside the BSB paddock. I listened to a podcast at the start of the year in which Paul Bird was a guest and his words were along the lines of but paraphrased slightly "It's a results business and it costs a lot of money. So, I am sorry, but yes you are expected to win!" The saving grace Tom has on his side happens to be that both Josh Brookes and Tommy Bridewell are complaining of the same issues he faces. Time will tell if Tom can get his head around the British Superbikes. But I for one wish him luck this year and hope to see him retained for another year with Paul Bird as no matter how good you are, everyone deserves a learning year.
Moving on to Tommy Bridewell (yes, I have skipped Josh Brookes for now). Tommy has been with the Oxford team now in full since the 2019 season of the British Superbikes. His strongest year by far. Also coinciding with the first year that the Panigale changed from the 1199 twin to the current V4-R 1000cc. It was a new bike at the time, and it proved THE bike to be on. Tommy going on to secure 3rd place overall in the championship behind Josh Brookes and the new champion, Scott Redding. Most of us will cast our memory back and see images of the three Ducati's romping off to the podium but 2019 wasn't an easy season by a long shot with multiple DNF's across the three riders.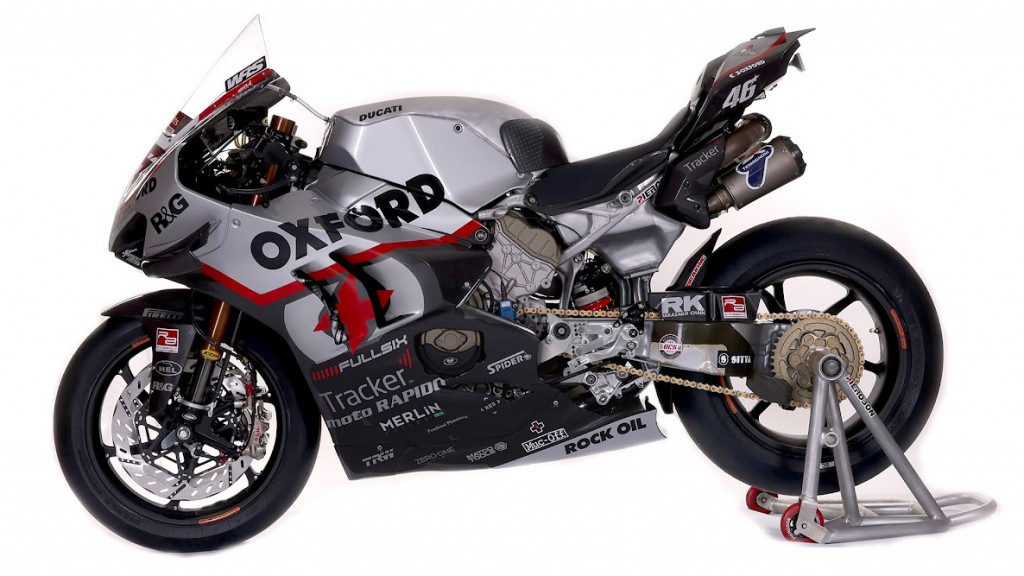 Tommy had a dip in 2020 and his results placed him 7th overall but in 2021, he showed that he has true grit by coming forward in the showdown to fight for the 2nd place runners up spot to Yamaha's Taz Mackenzie. We all remember Tommy winning at Oulton Park by about 15 seconds. Tommy winning the race wasn't the surprise but the margin he won by certainly was. Enter 2022, and the current season is going better than Sykes and Brookes, but not by a great margin. An underdeveloped bike, rumoured to be there or thereabouts the same bike as the previous seasons for all the Ducati teams, However I'm sure Oxford run slightly different parts to the MCE PBM team such as exhaust brands and small details. Mainly, in my opinion the bike seems to have lost it's edge over the other manufacturers. Something we can come back to in a moment.
The attentive reader will notice I didn't mention Josh in the previous list of Ducati champions. Well, that would give the game away, wouldn't it? Truth be told whether you are a fan of Josh Brookes, he used this very same Ducati V4-R Panigale to secure his second British Superbike Championship in 2020 with the then named Vision Track PBM Ducati. Josh's first British Championship came in 2015 aboard the Milwaukee Yamaha R1. Josh has faced some of BSB's most skilled riders over the years and won. Names such as Shakey Byrne, Scott Redding, Ryuichi Kiyonari, Leon Haslam, Alex Lowes, Tommy Hill, James Ellison, Jason O'Halloran, Jake Dixon, Taz Mackenzie and Dan Linfoot to name but a few. All of the above for Josh goes to show his racing CV and the quality of it and in the words of Paul Bird himself when asked if he was going to replace Josh half way through the 2021 season: "He's a two time British Champion and I'm going to stick by him."
So what is happening this year? I cast my mind back to a chat I had with Josh back at Oulton Park 2 race at the end of the BSB 2021 season. I watched the O'Show's season fall apart right in front of me at the bottom of Clay Hill. For the next race I watched Taz punt Christian Iddon off into the gravel at Lodge, also right in front of me. At this point I'm starting to wonder if I am a bad omen but truth be told, it's just BSB. Action on all fronts. I didn't fancy braving the queue to leave Oulton Park after the final BSB race (those who have been know exactly what I mean) so decided to have a wander round, drink a brew and catch the Ducati Cup race at the end of the day. Watching Stalker and McPint razzing round on yet more Panigale V4's.
One thing I love about Oulton is the paddock. How you can literally stand outside the back of the garages, full superfan with your marker and team shirt ready to sign. I'm not the starstruck type, but when Josh Brookes happened to walk out right in front of me and take a picture with a fan, I couldn't help myself. "Chance of a piccie Josh?" Of course. No problem. My brother gets his phone out and all is normal. Smile for the camera. Click. Click. Click. Thanks Josh. Blah Blah Blah. But do you know when you just get that sense that someone wants to talk? And neither of you are really sure how to kick it off? Well in my line of work, I sell things. Talking is my trade. So I started with a very simple "How are you?". The floodgates opened. We spoke about how physically tired he is after the 3rd race but more so at Oulton Park. The thin nature of the circuit and the undulations lend themselves to riders who are full body fit. Not just the runners. We are talking arms, legs, wrists, neck, knees and even your bottom muscles.
Josh stood there in his leathers looking like he had just finished the London marathon. We spoke about how the bikes are getting too powerful now for these nadgery little British tracks but Josh's opinion was THAT is the very reason BSB is so good and why the fans love it so much. We spoke about his plans for 2022 (now bear in mind by this point we are where PBM haven't announced what they are doing for 2022). Josh was very upfront as said he didn't have a deal in place but he had spoken to Paul and had assured him he wanted to stay etc. I mentioned that Paul Bird had been interviewed at Brands Hatch saying he wanted to re-sign Josh. He was open and honest and said he hoped that Paul was a man of his word. So after 20 minutes or so Josh made his excuses and off he went. News followed around Xmas time that Josh had indeed been re-signed to the team.
Josh had been under a lot of pressure for 2021 after a dip in form and unfortunately 2022 hasn't gone much better, BUT when all three bikes are in the same position, and all three bikes have the same complaints (according to Brookes on a recent podcast) perhaps we all now need to admit it could have been the bike last year. However the string of positive results and podiums from Christian Iddon in 2021 do counter that argument but you only have to look around any paddock to see that sometimes a rider clicks with a bike when 10 others cannot. Ala Marc Marquez. Toprak Razgatlioglu. Fabio Quartararo. Johnny Rea. Glenn Irwin etc.
There has been some forward progression for Brookes at the recent Knockhill round until a mistake going into the uphill chicane meant he had to cut the kerb and lost places which in turn saw him fall backwards from the front group. Josh has said they have made improvements with the bike but BSB rider Christian Iddon, former PBM Ducati rider is quoted as saying "It must be with the setting then because it looks exactly the same bike to me". Most mechanically minded and educated people who follow the sport believe it to be a case of "if you aren't moving forwards, you are standing still". The bikes around them in the championship are progressing and making gains. Be that via upgrades to the package or just improvements in setting or Aero. For example the Honda seemed to have taken a step forwards under Glenn Irwin at the start of the season. The all-new BMW 1000M is slowly being dialled in by Peter "135" Hickman of FHO Racing and Danny Buchan of Synetic BMW. Along side the strong pairings of Jason O'Halloran and Tax Mackenzie (still recovering from injury but 2021 champion all the same) on the McAms Yamaha. Kyle Ride and Championship favourite, Bradley Ray, on the OMG Yamaha bikes are also taking up regular sports inside the top 6 and even on the box. With such gains made in terms of bikes and riders, is it any wonder the Ducati's are struggling this year?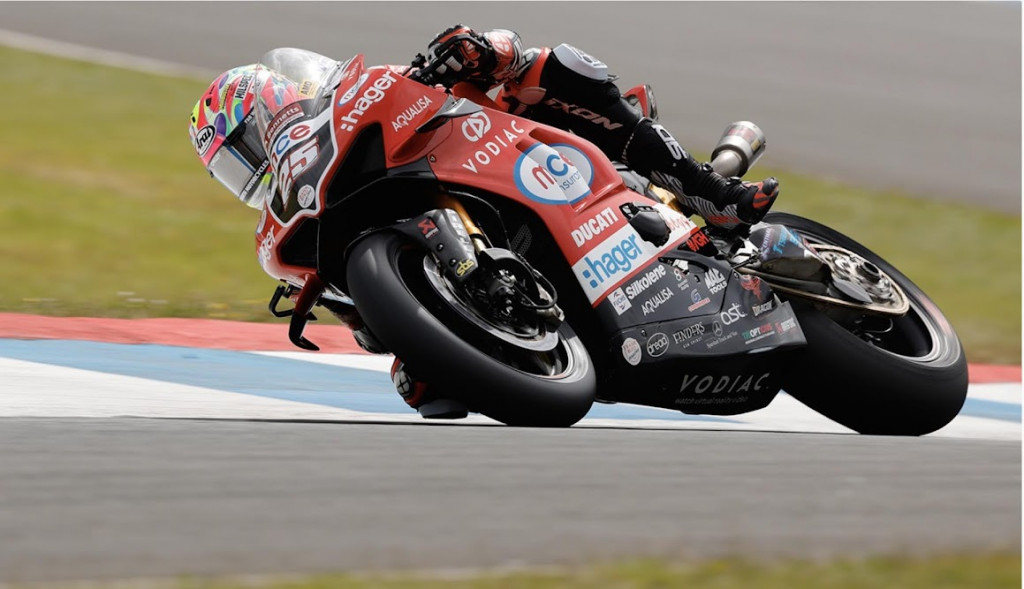 I hope the Ducati brand comes back to the front. The more bikes we have capable of running at the sharp end and winning races can only be better for what is considered to be the best domestic racing series on the planet!
Only 7 more rounds to go! Phew!
Have a Goodun, Armchair
Twitter – @RacingArmchair