The final day then with 49km over five stages, could Elfyn move past Kalle again and would Taka hold off Dani for third overall? The startlist looked like this – Ogier, Greensmith, Fourmaux, Tänak, Loubet, Breen, Neuville, Sordo, Katsuta, Evans, Rovanperä.
Well, first up was SS17 Felgueiras 1 – 8.91 km and after Elfyn had set the best time from early pacesetter Ott, Kalle came through to take the stage win and increase his lead over his Welsh teammate to 8.4 seconds. Elfyn admitted that he wasn't on it as much as last year. In the battle between Taka and Dani for third, the Spaniard reduced the gap to just 1.2 seconds. The top Puma driver was Gus in this one setting the seventh best time.
Into SS18 Montim – 8.69 km then, a single run stage for the final day and in his bid to close the gap to Craig, Ott was fastest from Thierry and Kalle. The Estonian's pace meant that he not only moved past Pierre-Louis but also reduced the gap to his former Hyundai teammate, Craig, to just 25.4 seconds. Thierry arrived at the stage end with some damage to the front corner of his i20 Rally1.
To the first run then of SS19 Fafe 1 – 11.18 km and our overall leader, Kalle, was only seventh fastest, whilst the top three were Ott, Thierry and Elfyn. The Welshman was able to close a little to Kalle, bringing the gap down to 6.6 seconds. Craig's gap to Ott came down a further 4.9 seconds as the Estonian continued to push out there.
Okay then, the second run of SS20 Felgueiras 2 – 8.91 km and our top two overall were the top two in the stage. Elfyn again beat early pacesetter Ott, before Kalle came through and went 2.4 faster than Elfyn and now the lead was 9 seconds! Now there was drama for Craig and Paul who were suffering with a brake problem and were late into the stage, gaining penalties and they dropped to eighth overall, with both Ott and Pierre-Louis moving ahead into sixth and seventh respectively.
Well, the final stage then, SS21 Fafe 2 [Power Stage] – 11.18 km and early pacesetter Seb Ogier was finally beaten by Thierry before Dani came through and beat their time and at the same time securing third overall as Taka was 2.1 seconds slower than Dani when he finished the stage. Next to finish was Elfyn and he was certainly pushing out there, but unfortunately, he was slower than all the cars that finished in front of him apart from Taka. Kalle had taken victory over his Welsh teammate, and Elfyn had taken his first podium of the season.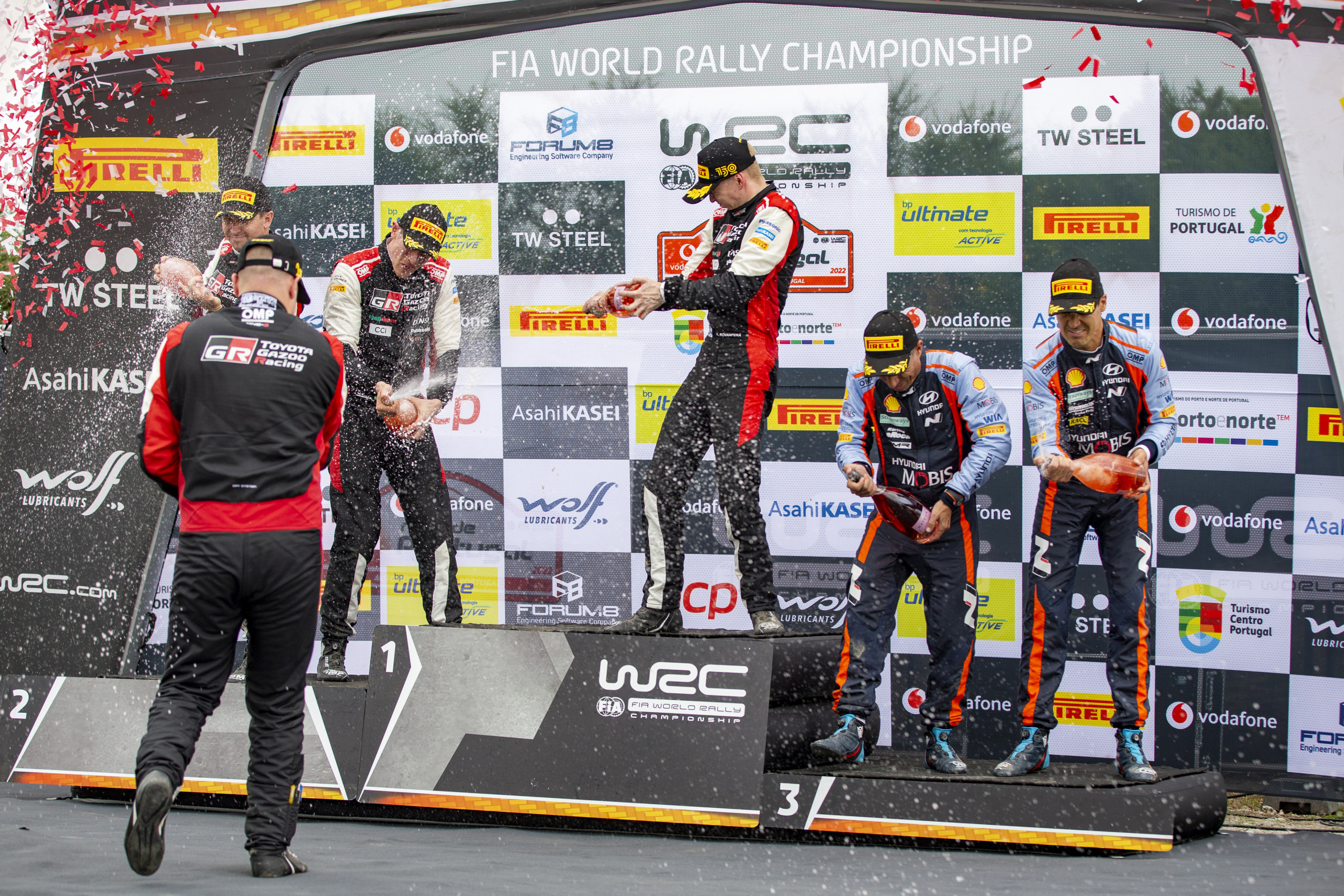 Final Overall Classification – Rally de Portugal
| | | | | |
| --- | --- | --- | --- | --- |
| 1 | K. Rovanperä | J. Halttunen | Toyota GR Yaris Rally1 | 3:44:19.2 |
| 2 | E. Evans | S. Martin | Toyota GR Yaris Rally1 | +15.2 |
| 3 | D. Sordo | C. Carrera | Hyundai i20 N Rally1 | +2:17.3 |
| 4 | T. Katsuta | A. Johnston | Toyota GR Yaris Rally1 | +2:19.4 |
| 5 | T. Neuville | M. Wydaeghe | Hyundai i20 N Rally1 | +2:37.8 |
| 6 | O. Tänak | M. Järveoja | Hyundai i20 N Rally1 | +4:45.7 |
| 7 | P. L. Loubet | V. Landais | Ford Puma Rally1 | +5:52.1 |
| 8 | C. Breen | P. Nagle | Ford Puma Rally1 | +7:03.4 |
| 9 | A. Fourmaux | A. Coria | Ford Puma Rally1 | +8:09.6 |
| 10 | Y. Rossel | V. Sarreaud | Citroën C3 Rally2 | +13:48.9 |
Let's hear from the drivers!
Toyota Gazoo Racing WRT
Kalle Rovanperä (1st)
"This victory was definitely a bit unexpected. Starting first on the road on Friday, I didn't think we could fight for the win like this. But we managed to stay close to the guys in front and build it from there. We had a good pace all the time and a problem-free rally and to get the maximum points was really nice. Big thanks to the team, because we saw a lot of issues this weekend in really tough conditions but our car was perfect as always, so everybody in the team can be really proud of this result."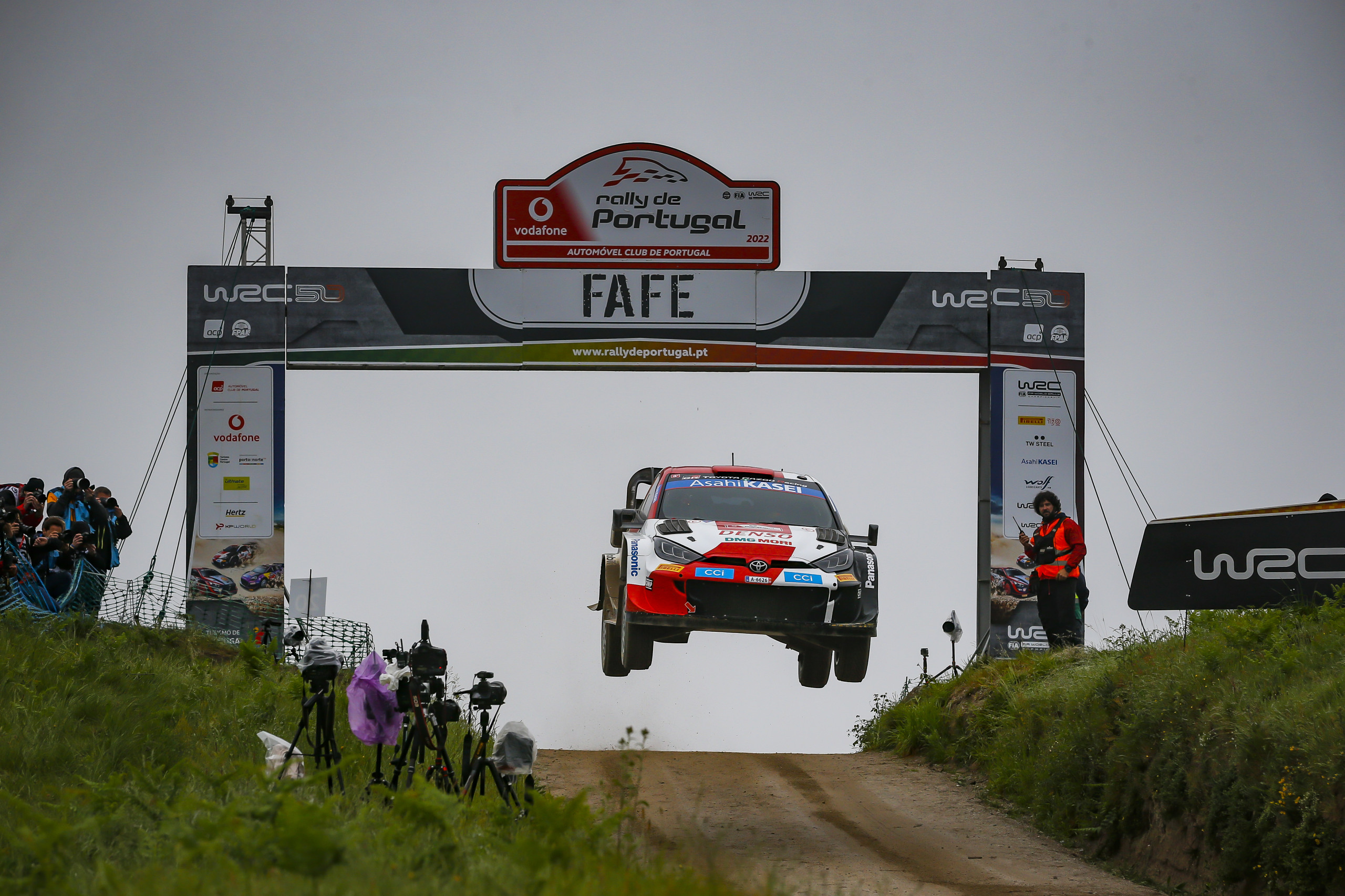 Elfyn Evans (2nd)
"Hats off to Kalle for the victory, he has done a great job. We had a good start to the rally but he has been very fast towards the end of the weekend. I was not quite as happy with the feeling today; I wasn't able to fully relax and deliver as I would like. So there are naturally still some areas for us to work on with the car, but the performance in general has been very strong for the first event on gravel. Although I'm disappointed with the outcome today, it's nice to be back on the podium and we should be able to build from here."
Sébastien Ogier (51st)
"Congratulations to the team for this fantastic one-two result. For myself it was a difficult weekend after the bad luck that we had on Friday, just as we were moving closer to the lead battle. But the positive thing from this weekend is the experience that I have gained with the car, discovering and learning about it on gravel. The kilometres we did get have been very valuable and I'm definitely ending the rally with a better feeling than I started it with. We can see from the result that it is a strong car on gravel and I'm looking forward to my next event with the team."
Hyundai Motorsport
Dani Sordo (3rd)
"I am really pleased to finish this rally on the podium. It has not been easy in our first event competing with the new Hyundai i20 N Rally1 car. I have given my best all weekend, but I've needed to learn the car stage by stage and adapt my driving to suit its characteristics. We finished third and we know we have to work even harder to close the gap. Cándido has done a great job and I am pleased for the team that we can take a top-three result away from a challenging rally. I am sorry for Taka; he had an amazing rally and would have equally deserved the podium."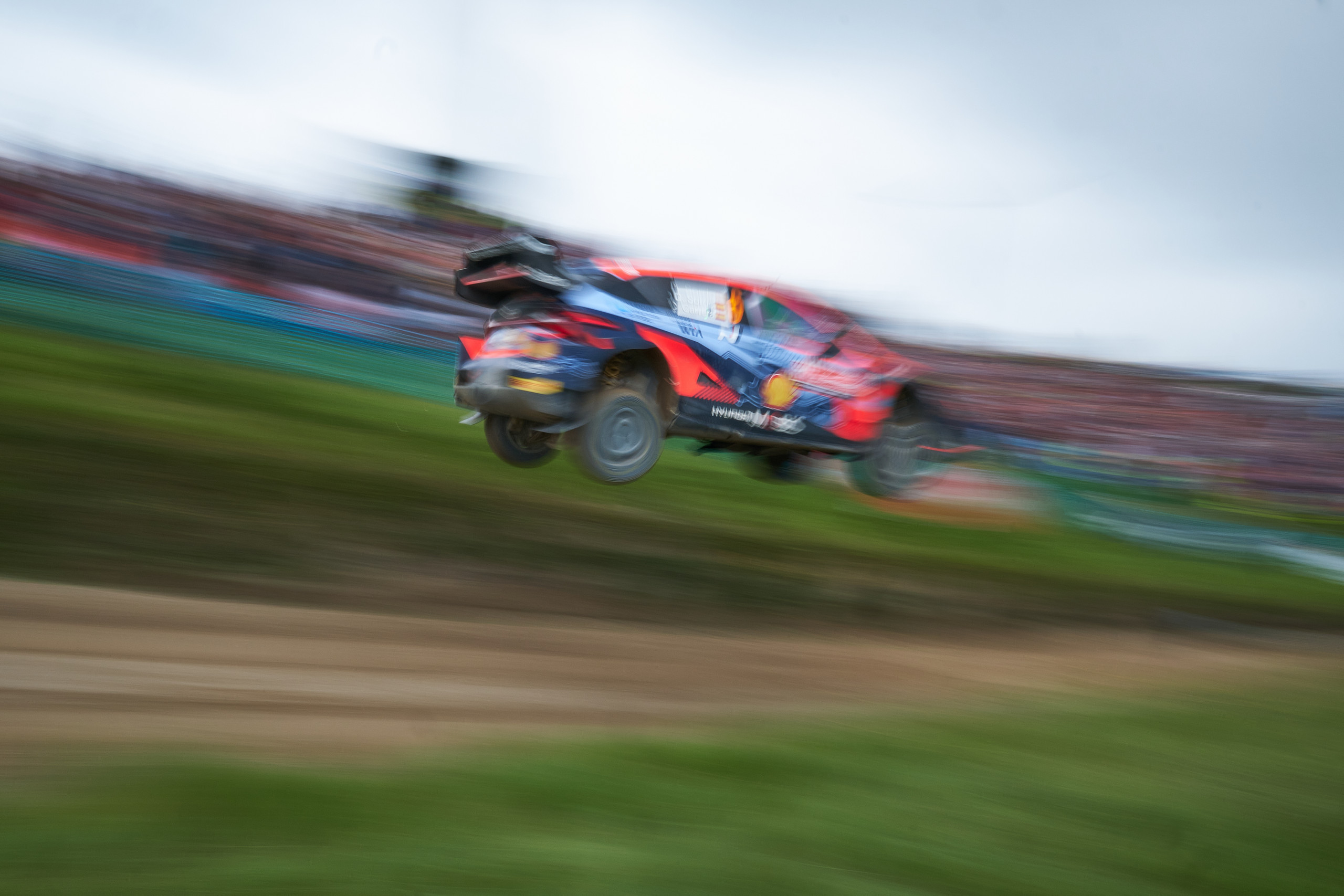 Thierry Neuville (5th)
"We have given it everything this weekend, and we pushed quite hard in the Power Stage to take as many points as possible from this weekend, which wasn't the greatest for us. We brought the car home with 13 points and we're still second in the championship, although with an extended gap to the front. We have some positives with our car, I feel quite comfortable, and we have shown that the speed is there but there is definitely more work we need to do. We know we can push for the win, but if we are slowed by issues, then it's not great. I'd like to say congratulations to the rally organisers; it's been an incredible job, and with the old stars and cars back this weekend it's been a top show for the fans."
Ott Tänak (6th)
"There is no other way to describe our weekend than frustrating. We completed all the stages, we have tried to learn a few different things, and hopefully we can take something away from this rally that makes us a little bit better for the next one. We are quite far, there are plenty of jobs to do, and many things quite open. It has generally been difficult to get the confidence we need but there's no other option than hard work to try and turn things around."
M-Sport Ford WRT
Pierre-Louis Loubet (7th)
"We can be really happy about our weekend for the first time in the car on gravel. The pace was there when everything was working in a good way, so we have learnt a lot ahead of Sardinia and if we make the right choices, we will have the same sort of pace there as we had on Friday in Portugal."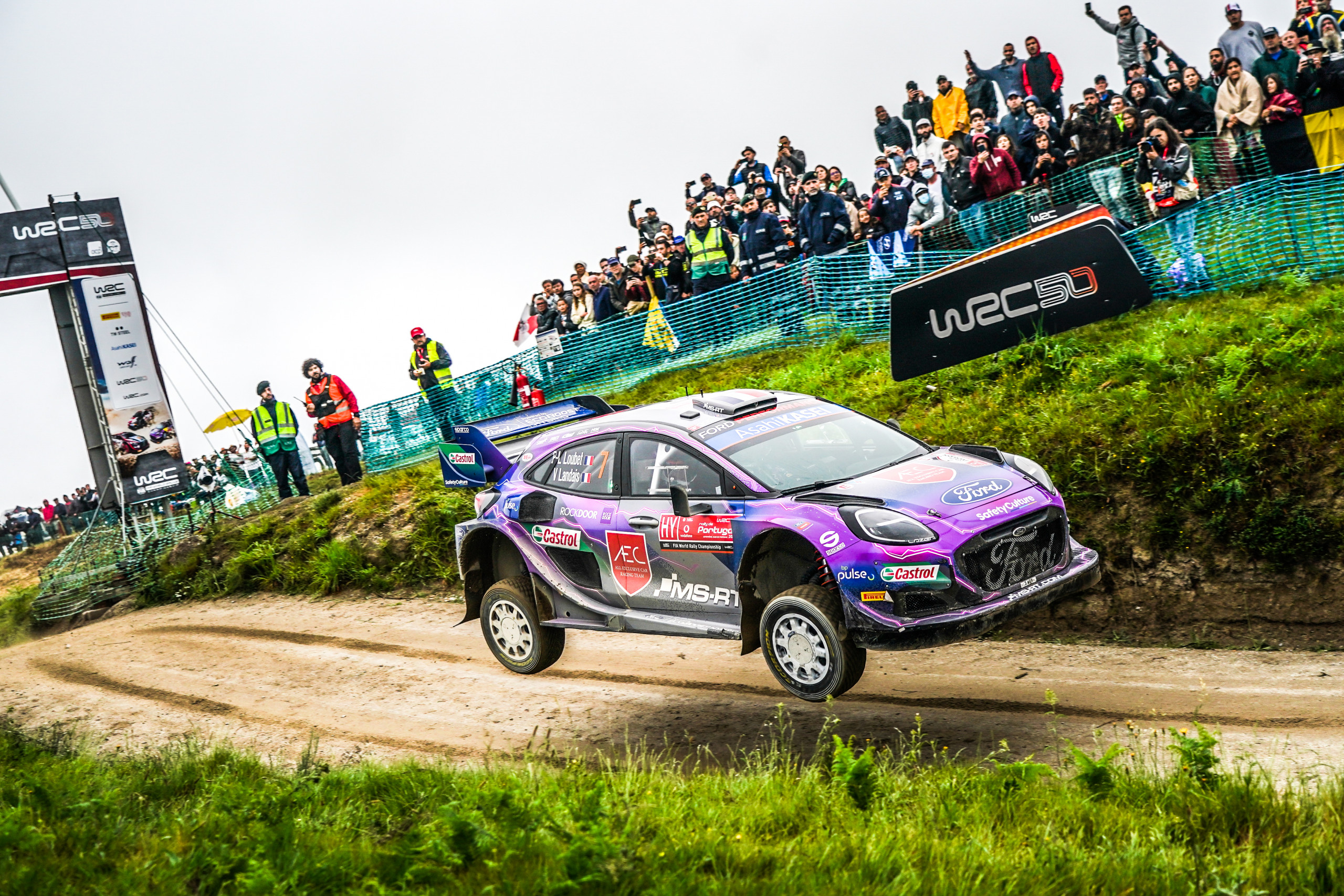 Craig Breen (8th)
"Obviously, we didn't have the best of weekends here in Portugal. Our good start on Friday unfortunately was hampered by our puncture on the same afternoon. We made some progress with the car during the weekend and I was gaining more confidence, but unfortunately a brake problem put us out of the fight for any power stage points today. We now focus on Sardinia, where we will try to do the best job possible to get our championship back on track."
Adrien Fourmaux (9th)
"It's been a good rally for us to get the confidence back, we can be happy to get to the end and take some points for the championship, and for the manufacturer's championship also. It was great to be back on the gravel with this new generation of cars, and we're now looking forward to Sardinia."
Gus Greensmith (19th)
"Friday started off really well, at the end of Friday we were fighting for the podium which is where we wanted to be this weekend. Unfortunately, a bad tyre choice and also a puncture on Saturday morning took us out of the fight for the podium, and then it was just about clawing back some positions after dropping from fifth to eighth.
"Unfortunately, in the afternoon on Saturday, I went to use a sandbank to straighten the car up, to carry a bit more speed, but hidden in there was a large rock and it tore apart the rear suspension. Sunday was just about driving around, so not the best results for sure, not very happy. But there are plenty of positives to take away in terms of our performance on Friday."
Sebastien Loeb (Retired)
"For sure I can't be too happy about my weekend, it was already finished on Saturday morning so it wasn't what we expected. Yesterday I made a mistake, on Saturday we broke the turbo, so it's not great. But on the other side, we saw at the beginning of the rally that the car is good, and it's fast, we were leading the rally after four stages, so that was a very good start. So that is the positive thing we will try to remember, we'll try to get experience from that and I hope there will be another chance to try this car later this year."
2022 FIA World Rally Championship for Drivers'
After Round Four
| | | |
| --- | --- | --- |
| 1 | K. Rovanperä | 106 |
| 2 | T. Neuville | 60 |
| 3 | T. Katsuta | 38 |
| 4 | O. Tänak | 37 |
| 5 | E. Evans | 36 |
| 6 | C. Breen | 34 |
| 7 | S. Loeb | 27 |
| 8 | G. Greensmith | 20 |
| 9 | S. Ogier | 19 |
| 10 | D. Sordo | 19 |
2022 FIA World Rally Championship for Manufacturers'
After Round Four
| | | |
| --- | --- | --- |
| 1 | Toyota Gazoo Racing World Rally Team | 175 |
| 2 | Hyundai Shell Mobis World Rally Team | 116 |
| 3 | M-Sport Ford World Rally Team | 94 |
| 4 | Toyota Gazoo Racing World Rally Team NG | 42 |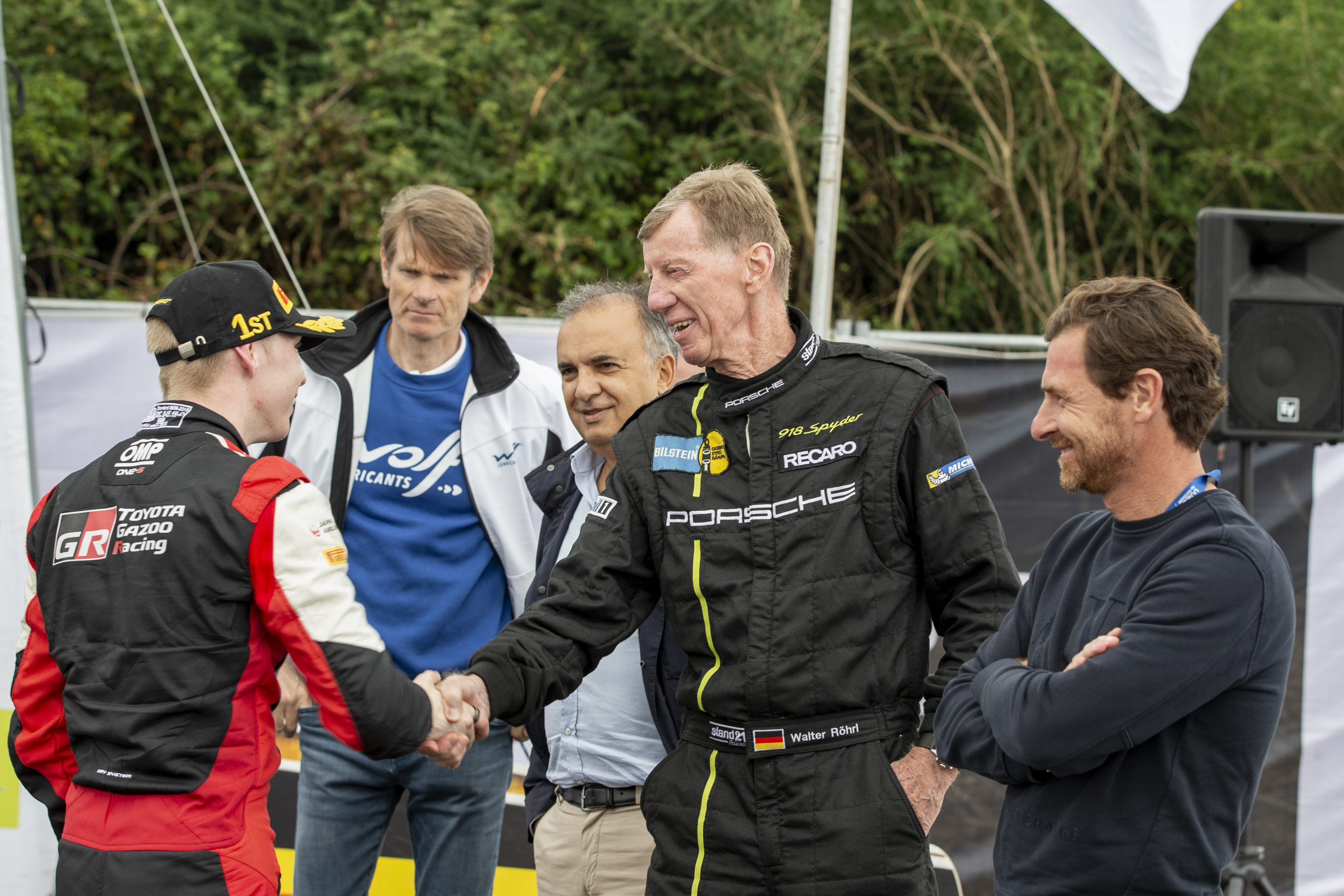 Summary
Well, what a drive again from Kalle and Jonne. Winning this rally has been an amazing result for the crew that opened the road on Friday. They have really stamped their authority on this championship with another victory, their third just this season, bringing them onto five for their careers so far. They hold a huge 46-point lead over Thierry which is the kind of performance that you'd expect from Seb Loeb or Seb Ogier.
What about Elfyn and Scott then? They led at the end of Friday's stages and were looking really strong in their lead, especially after their drive last year to their first win in Portugal. They took six stage wins along their way to their first podium of the year, and they as well as their Finnish teammates completely dominated the top of the timesheets throughout the rally. They will want to go one better at the next rally, and hope that they can close the gap to the championship leaders.
The final podium finishers, Dani and Cándido, had a really good first rally of the year. Quick when they needed to be, it was their experience that took them to the third step. Well, that and their amazing performance in the Porto Street stage at the end of Saturday. Taking 8.4 seconds out of Taka and Aaron was certainly helpful to their challenge.
Well, the next rally is Rally Italia Sardegna from the 2nd to the 5th of June, yes just two weeks from now! Who will conquer the dust on the Island?