Mercedes' Valtteri Bottas pipped Lewis Hamilton to take the top spot for the sprint race on Saturday. Mercedes looked fastest in free practice 1 which also translated into the qualifying form for the German team as they beat Redbull by quite a margin. Hamilton will however be slightly disappointed not to have had the top spot as he will have to start much closer to championship rival Verstappen.
In a qualifying session where drivers were playing all sorts of tricks to have the all important tow in Monza, McLaren shined well. Lando Norris and Daniel Ricciardo managed to put in a shift and placed their McLarens at P4 and P5 for the sprint race tomorrow. Verstappen could find no answer to the sheer pace of Mercedes and has to settle with 3rd spot for tomorrow while his teammate Perez in the other Redbull will be starting P9.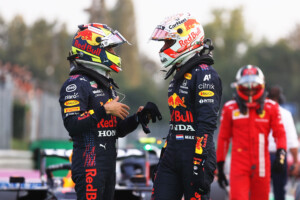 Pierre Gasly continued his stellar run this season as he has put in yet another great performance in qualifying and put his Alpha Tauri at P6 for the sprint race tomorrow. His teammate Tsunoda however has his work cut out after a deleted lap time in Q1 means that he will be starting the sprint race from P17 tomorrow.
Both the Ferraris will be starting the sprint race from P7 and P8 with Carlos Sainz and Charles Leclerc respectively, a result which the 50% capacity Monza crowd would probably not be too happy with.  Leclerc's Ferrari experienced some engine braking issues during Q1 but Ferrari were able to fix it during the session and the Monegasque driver managed to make it to Q3.
Antonio GIovinazzi of Alfa Romeo continued his impressive run after the summer break as he qualified P10 for tomorrow's sprint race after some really good laps in Q1 and Q2. The Italian might just be in serious contention to retain his seat alongside the newly announced driver Valtteri Bottas with a run like this. His teammate Robert Kubica who is still the stand-in driver for Kimi Raikkonen in the other Alfa Romeo could not manage get out of Q1 and will be starting at P19.
Aston Martin had both their cars knocked out in Q2 with Sebastian Vettel set to start P11 and Lance Stroll set to start at P12. They will be followed by both the Alpine cars in Fernando ALonso at P13 and Esteban Ocon at P14. This could be an interesting little midfield battle brewing in the bottom half of the grid and could make the sprint race all the more interesting.
Williams' Geroge Russell made it out of Q1 thanks to Tsunoda's deleted lap time but could not make a mark in Q2 after he is set to start at P15. His teammate Latifi in the other Williams will be starting from P16. The back of the field is yet again the familiar cars of Haas with Mick Schumacher at P18 and Nikita Mazepin at P20.
With points on offer for the top 3 finishers of the sprint race, Valtteri Bottas is set to start at P1 alongside Lewis Hamilton at P2, followed by Max Verstappen at P3. Bottas who has taken new engine components which exceeded his quota of allocated parts, will be starting the Italian GP from the back of the grid. However, a tactical move by Mercedes now means he will still start the sprint race from the top spot. This could mean that Mercedes could deny Verstappen a chance of getting any points from the sprint race.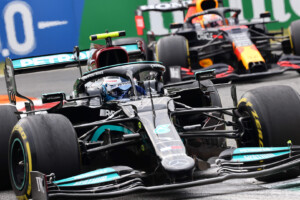 A new F1 qualifying format is set to be put to its 2nd test followed by SIlverstone from last time around. Monza being quite the track known for its sheer speed and overtaking, the sprint race which decides the grid for Sunday's race is set to be a thriller.