Kalle Rovanperä took the lead on day one of Rally Acropolis, and has a 3.7 second lead over Ott Tänak and Seb Ogier holds third after a very good drive after opening the road throughout the first day. Marco Bulacia holds the WRC2 lead and Chris Ingram leads WRC3.
Friday
Heading into the five stages for today with 89km of competitive action. The startlist looked like this –Ogier, Evans, Neuville, Rovanperä, Tänak, Greensmith, Sordo, Fourmaux, Loubet, Serderidis.
The first stage of the day then, SS2 Aghii Theodori 1 – 17.54 km and after Seb set the fastest time early on, it came down to Ott to set beat Seb and move into the lead. Welshman, Elfyn Evans who was second on the road was just 1.7 from the lead, but fell from second overall to third. Thierry fell from fourth to sixth. He was struggling with the pace, after taking two spare tyres in the car it was causing issues with the handling. At M-Sport Adrien was the faster of the two drivers, and he moved up into seventh overall.
Into SS3 Loutraki – 19.40 km and it was an amazing stage from Kalle as he went fastest from Dani and Ott. The young Finns pace took him from fourth into the lead over Ott which was second. Former rally leader, Seb, fell to third place. It was a bad start to the stage for Elfyn though, who gained a 40 second penalty for being 4 minutes late at the time control. He was now in sixteenth place.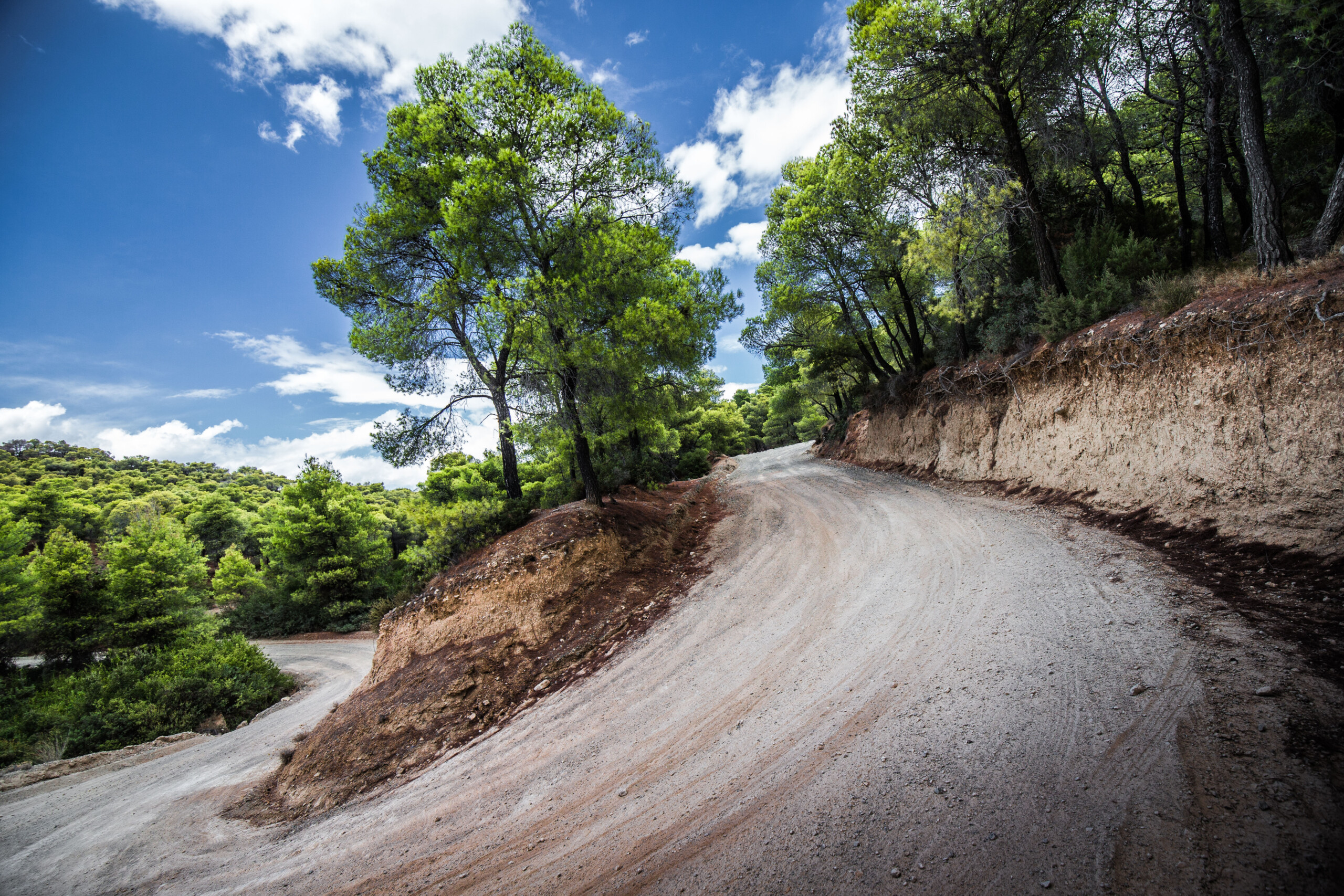 Kalle continued to set the pace in SS4 Aghii Theodori 2 – 17.54 km, winning the stage from Ott and Seb. He'd extended his lead over Ott to 3.8 seconds as well. Elfyn, who was struggling with his gearbox stuck in one gear. Incredibly he was still seventh fastest in the stage, only 30 seconds slower than Gus. Thierry was also suffering technical problems, and the power steering had failed in the i20! The Ypres winners fell to twenty-sixth place overall. What a disaster for them. All of these problems meant that Adrien and Gus rose to fifth and sixth overall. In addition to this, the WRC2 and WRC3 crews were now into the top ten, with Andreas leading WRC2 and Chris Ingram, WRC3.
The single run of SS5 Thiva – 23.27 km saw Seb set the best time from Thierry and Dani. The Frenchman's pace lifted him into second overall, just 2.8 seconds from Kalle. In the WRC2 battle, Marco moved ahead of Andreas with an incredible time that was just two seconds slower than Gus. Quite amazing pace from the Bolivian!
The final stage of the day then, SS6 Elatia – 11.65 km and Thierry had solved his problems clearly and he was fastest from Ott and Kalle. The Estonian's pace lifted them back ahead of Seb into second overall. Pierre-Louis went off the road. Despite all his problems, Elfyn had made it to the end of the day and again he was going well, only 2.8 slower than Gus. Marco was going really well and increased his lead over Andreas to 5.4 seconds as they battled over the WRC2 lead.
Classification after Day One
| | | | | |
| --- | --- | --- | --- | --- |
| 1 | K. Rovanperä | J. Halttunen | Toyota Yaris WRC | 1:01:57.1 |
| 2 | O. Tänak | M. Järveoja | Hyundai i20 Coupe WRC | +3.7 |
| 3 | S. Ogier | J. Ingrassia | Toyota Yaris WRC | +3.9 |
| 4 | D. Sordo | C. Carrera | Hyundai i20 Coupe WRC | +23.9 |
| 5 | A. Fourmaux | R. Jamoul | Ford Fiesta WRC | +54.2 |
| 6 | G. Greensmith | C. Patterson | Ford Fiesta WRC | +1:23.3 |
Let's hear from the drivers
Toyota Gazoo Racing WRT
Kalle Rovanperä (1st)
"It was a nice day today. We started more carefully, but then I could push a bit more and was enjoying it. It was really challenging conditions, with quite a lot of cleaning for us once others dropped back and we were running second on the road. Today when it was dry the conditions are more what I expected here, and the stage we did two times was really rough, so you need to take care of the car and the tyres. Tomorrow is going to be a completely different story after the weather we had earlier in the week: There is one stage that we did the recce for almost completely in fog, so it was really difficult to make the pacenotes, and there could be more grip changes and damp places."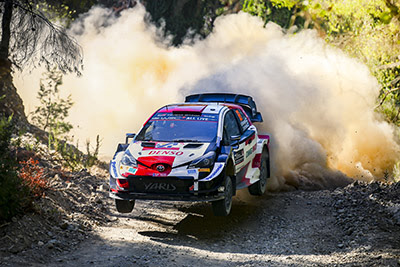 Sébastien Ogier (3rd)
"I am delighted to be third tonight and so close to the lead. Of course, I was pretty pessimistic starting this day given our road position and the conditions, I was thinking it could be a tough one, but I think I did everything I could and managed to stay out of trouble. We were really on the limit in some sections and also a bit clever in some rough parts. It has been enjoyable to drive. Funnily enough the only stage I didn't enjoy was the one that I won, SS5, where the grip was really inconsistent. I need to focus on myself and not on the fight for the win as we are in a good position in the championship and I cannot afford to go full risk. But today the feeling was great in the car, and if the feeling is good, I can go for it."
Elfyn Evans (16th)
"Obviously it was not the day we hoped for today. We tried to do whatever we could to resolve the issue and obviously the team were working pretty hard behind the scenes to find a solution as well, but there's only so much you can do in that situation, so it was a frustrating few stages this afternoon. The only positive is that we could get back to service tonight. The championship situation for me is worse than it was this morning, but at the end of the day, these things happen in rallying and it's a really rare occurrence in this team: I don't think I'd had one technical issue like this since I joined. I'm quite sure it's fixable for tomorrow."
Hyundai Motorsport
Ott Tänak (2nd)
"It has been a struggle today, and difficult to find the feeling and confidence in the car. I have tried my best to keep up the pace with the leaders, but we need to look for some improvements tomorrow if we are to stay in this fight. I have felt a bit out of my comfort zone today, so it's hard to get to the limit without risking having a moment or a surprising situation, especially on a new rally like this when you don't know the conditions and need the car to behave as you expect. Even so, it's nice to be back here, driving on stages with a nice character. We've had amazing support from the crowds; it shows that the rally means something in Greece and this rally deserves to be on the championship."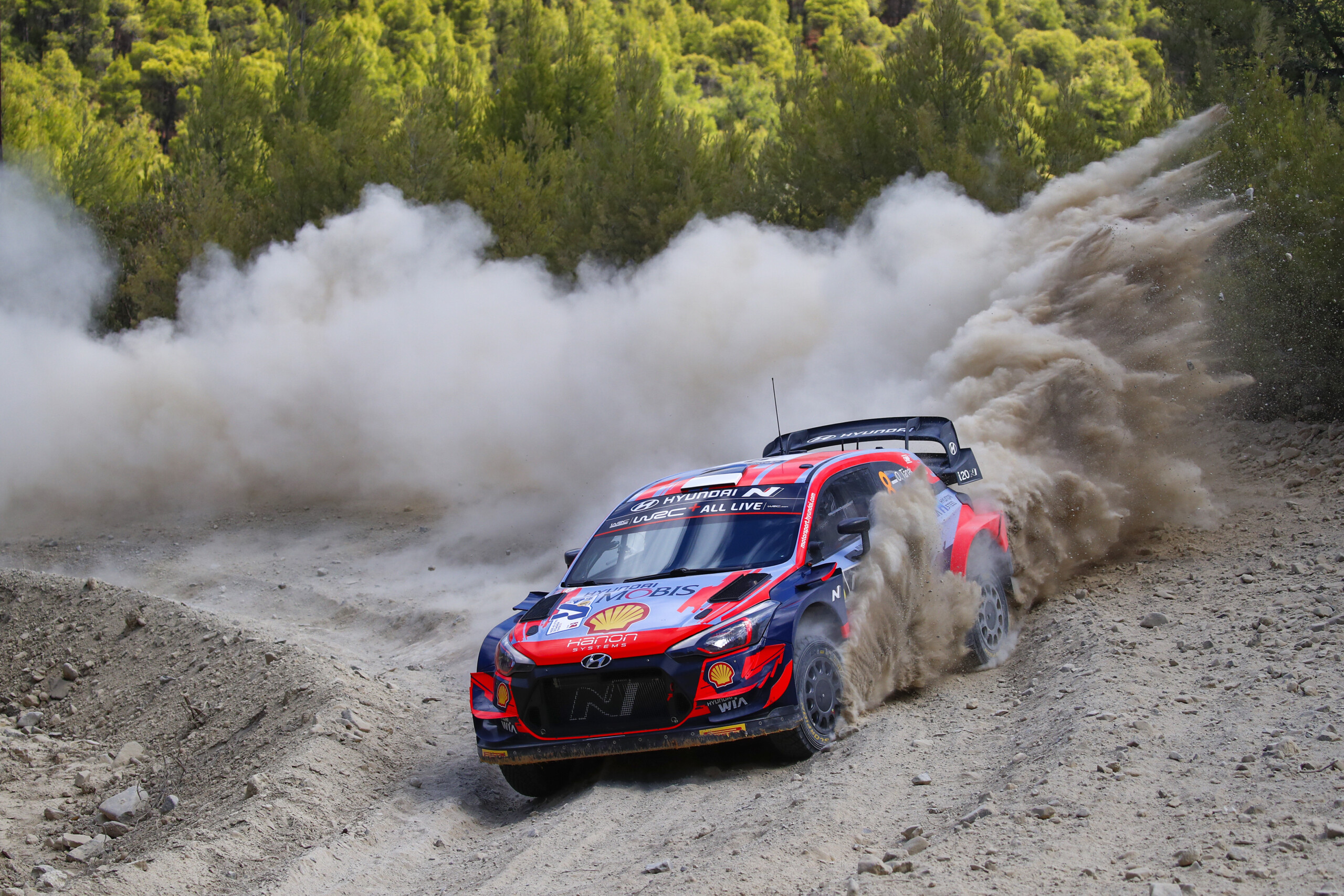 Dani Sordo (4th)
"I can't say I am fully happy with the day, or with being fourth on the classification; we always want to be higher up. I made a small mistake at the start of SS3 this morning and went a little bit before the start, so we got a ten second penalty. I was a bit excited to get going. Apart from that, it went OK. I lost a lot of time in some small parts, so there was room for improvement. It is my first WRC event with Cándido in the co-driver seat, and I am pleased with how it's gone so far. We have a very long day tomorrow, so we have to push ourselves more."
Thierry Neuville (18th)
"We have had a lot of problems, so it's been a bit of a day to forget. We got hit by electrical trouble from the start this morning, and then had an issue with a leaking power steering. I was more of a mechanic than a driver at times today. We realised there was an issue in the tyre fitting zone, and our one goal was to repair the damage. We just didn't have enough time. We managed it in the end, and I am proud of the job that we did to fix the car in time for the final two stages. Our only hope now is to try and catch back P7, or possibly P6, that's about the best we can do. It's going to be tough but we're going to do our best and keep our motivation high until the end."
M-Sport Ford WRT
Adrien Fourmaux (5th) said:
"It was really tough, honestly. Some places we are enjoying but it's about 75% really hard, rough conditions but it's really an incredible rally and an enjoyable challenge.
"We knocked off the rear bumper and diffuser early on in the morning, and with no service we had to just live with the car when it was lacking downforce at the rear as a result of this damage. You really felt this on the faster stages later on in the day but overall, it was very good for us to end the day in fifth place, now we can make the repairs in service and then push again for the rest of the event."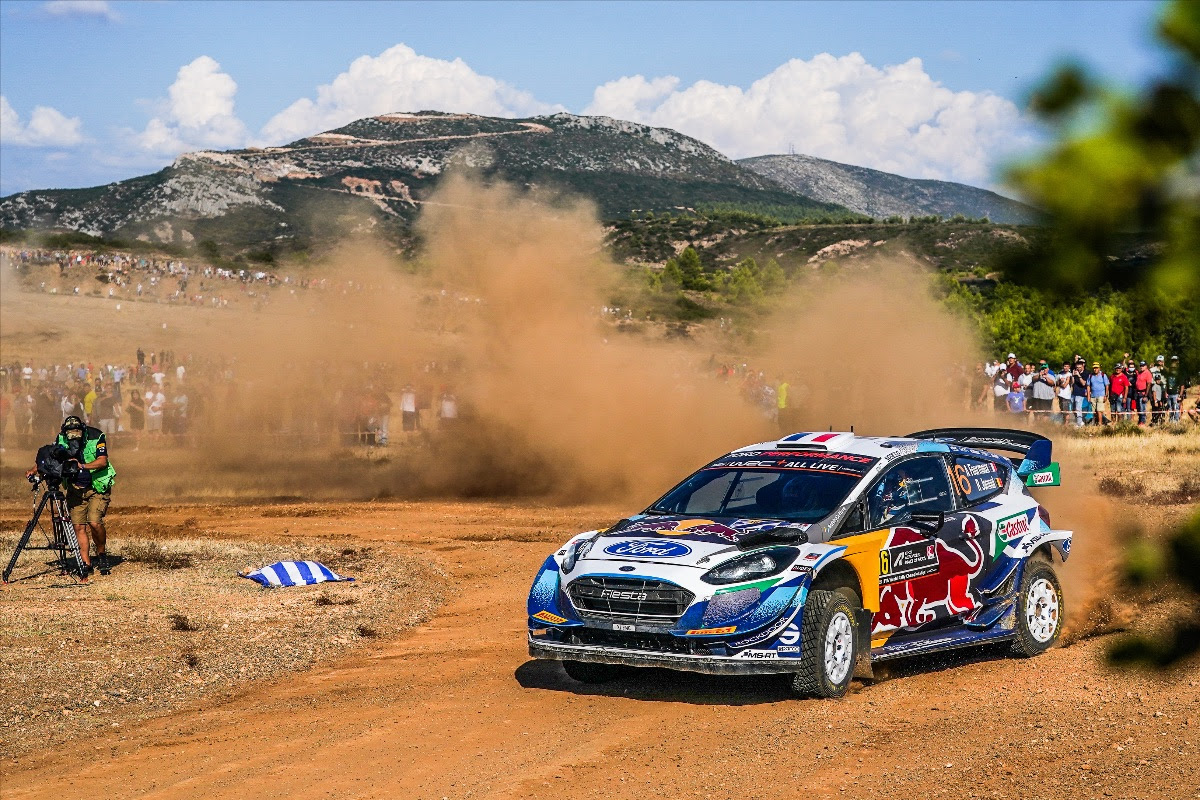 Gus Greensmith (6th)
"It was quite tricky with the weight of two spare wheels in the back on the morning stages because the extra weight affected the handling a lot more than on some other events. I was able to get more comfortable with the car and push on from there and overall, it was a good start to the event for us.
"On the second pass through the stages I felt more confident in the conditions and that was reflected in my pace. It's been a very encouraging day for us overall. The Rally Acropolis is really a bucket list item for any rally driver, and to come here. I want to get the car right in service this evening and then go again tomorrow."
Jourdan Serderidis (9th)
"Every stage I am learning more about this car. The stages are very narrow and complicated – all the more so at WRC speeds. But to be inside the top 10 on my home event is a fantastic start and I look forward to push a little from here through the rest of the event."
Nikolay Gryazin (3rd, WRC2)
"I'm very happy and excited. The car is a big change for me but I will be working on my pace to see where we end up. It has been a positive first day, I made a couple of small mistakes early on but third place overnight is positive for us."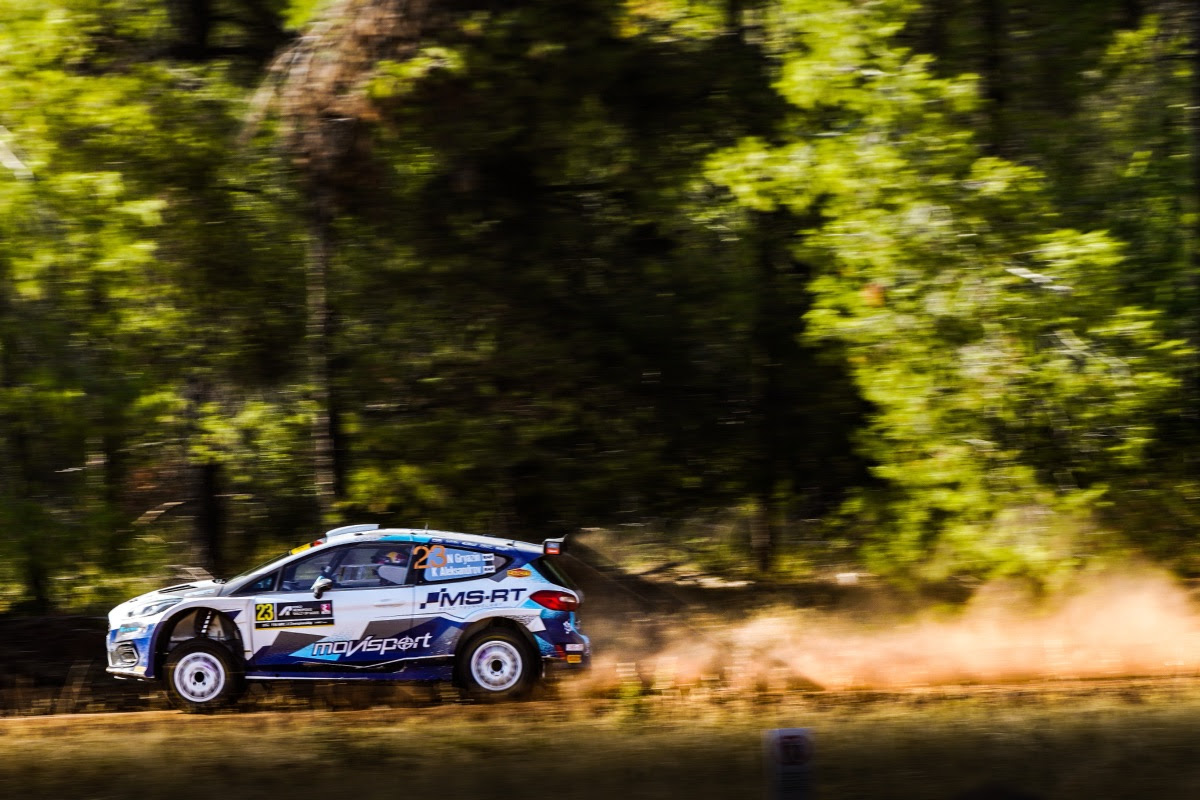 Saturday sees the crews tackle 132km six stages with two stages repeated and it all starts at 6:33am UK time!