Rally Estonia Preview 2021
It's time to return to Estonia, an event that made it WRC debut last year. It's fair to say that Toyota have benefitted massively from the Hyundai team's problems in the last few rounds, with wins going to Toyota drivers Seb and Elfyn. This has allowed Toyota to open up a good lead in the Drivers and Manufacturers championship.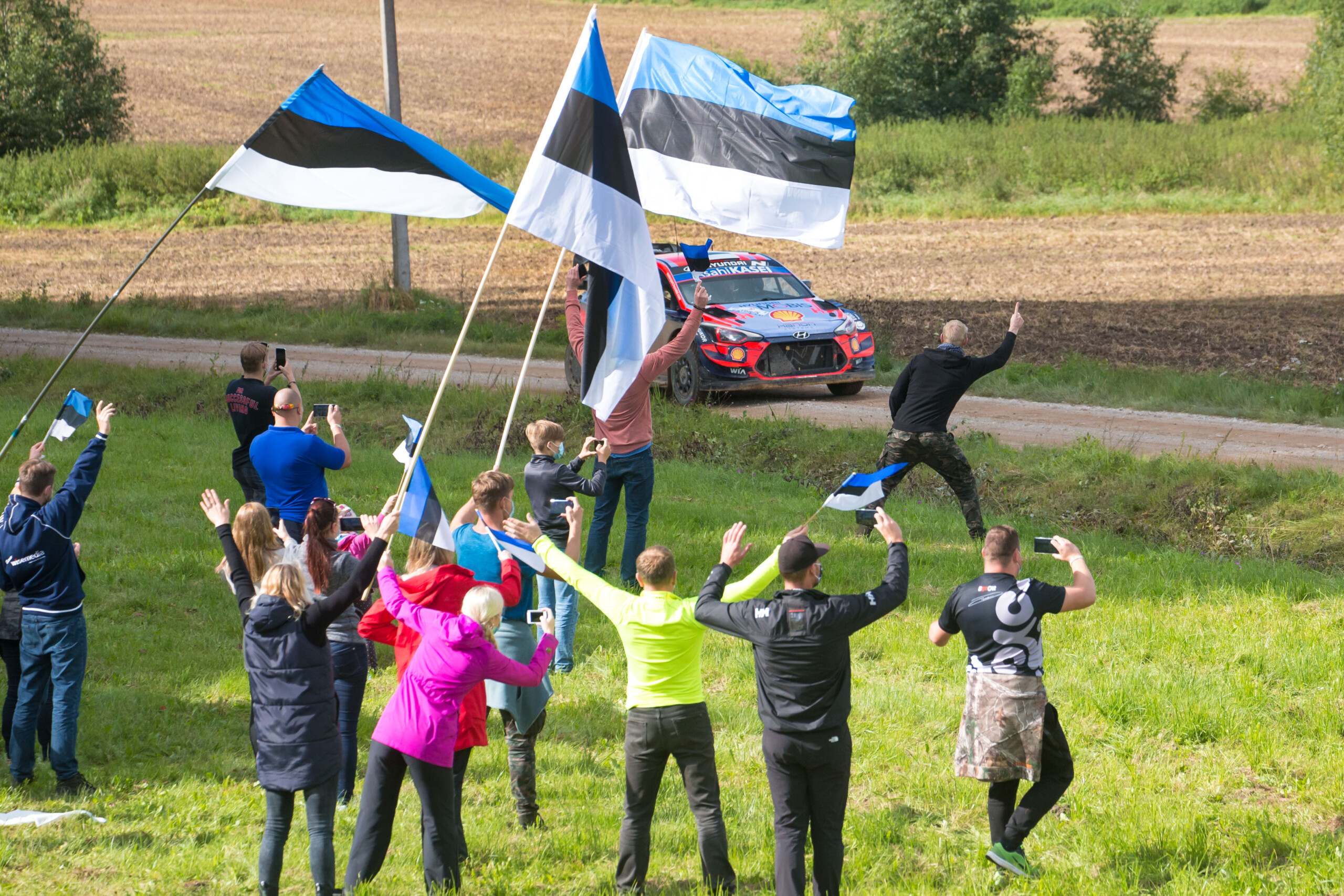 One hope for Hyundai is that last year Ott and Martin took a very good win, and they'll be hoping that the 2019 champions can repeat this and kickstart their campaign. In the other i20, Thierry and Martjin are a little closer to the top two in the championship, holding third and will target a podium. Craig and Paul return to competition as well. If they can get comfortable quickly, their good road position could allow them to score a good result. Last year they took a deserved second place behind Ott. I suspect that Ott and Thierry will want their teammate to be ahead of at least one of the Toyota drivers.
Thinking of the Toyota team, it'll be tricky for Seb to open the road and stay close to the front, but we know what he and Adrien are capable of. Having said that a podium finish is more than possible for the crew. Meanwhile Elfyn and Scott will want to hit back and finish ahead of their teammates and championship rivals. They will be starting second on the road throughout Friday's stages and if they can finish that first day near the front and also ahead of Seb then they could re-ignite their challenge for this season's championship.
At M-Sport both Adrien and Gus took a really good result last time out in Kenya. Teemu and Markko return to the cockpit of the Fiesta WRC and will want to get a good result as they bid to remain part of the M-Sport Ford team into next year. Gus and Chris continue their partnership and will hope that they can take good points for themselves and the team.
Let's hear from the drivers.
Toyota Gazoo Racing WRT
Sébastien Ogier
"To have won four rallies already this season is mega and better than we could have expected. Winning rallies at the moment in the WRC is tough because the competition is very hard, so I'm very happy with our season so far. Rally Estonia is a challenging one to win, especially running first on the road, but I will do my best to keep scoring big points. Certainly, the ground will be much smoother than in Kenya, so we can really focus on the driving and on trying to find the limits. It's always a difficult challenge to be on the limit on such fast roads that we have in the north of Europe, but I think it's a challenge that every single driver enjoys."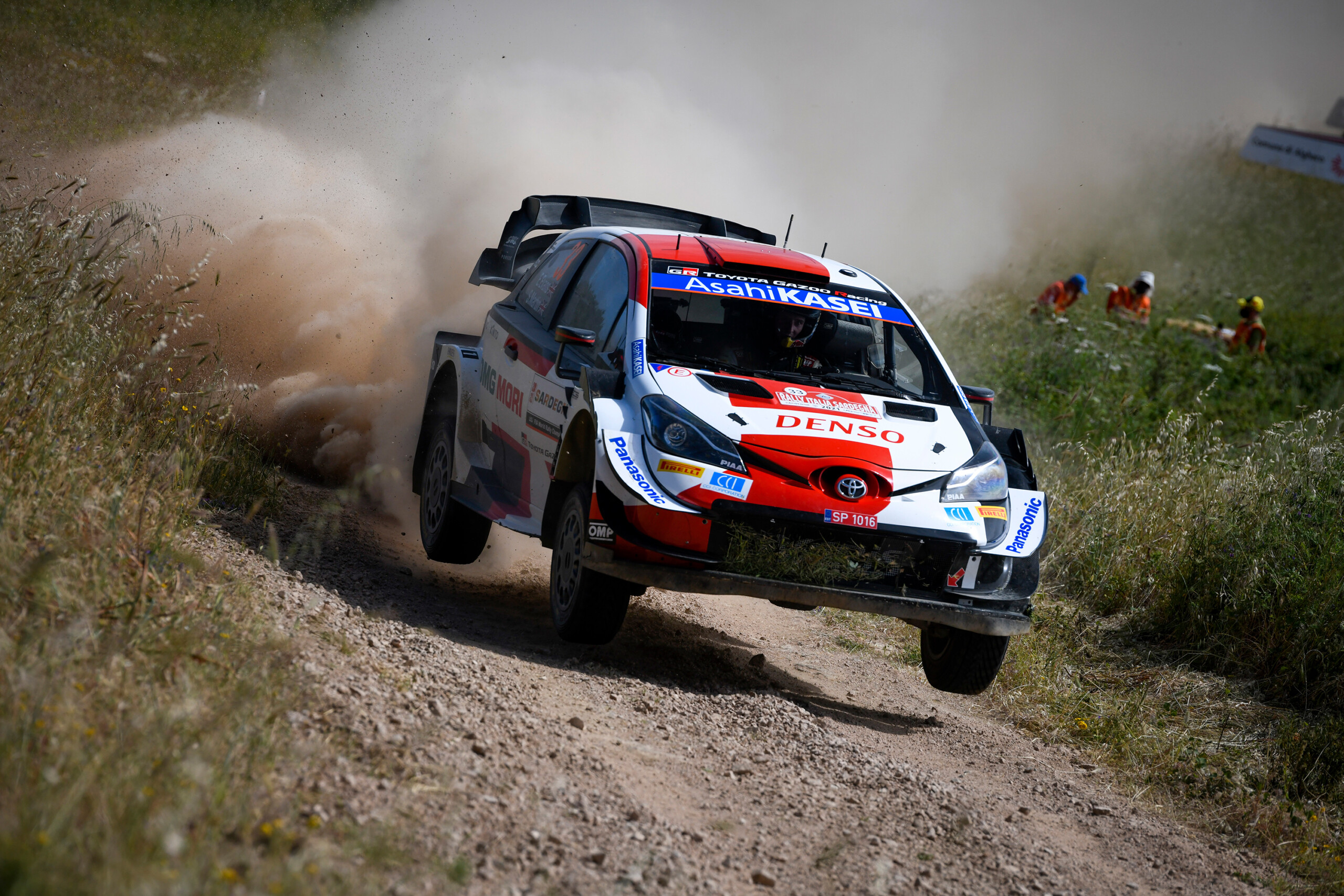 Elfyn Evans
"Kenya was not a great rally for me in terms of championship points but we need to put that aside and focus on doing the best we can in Estonia. Even though there were some very high-speed sections in Kenya, Rally Estonia has a very different character. The sort of stages we have there really bring out the best from this current crop of cars, and driving the Yaris WRC is always such a fantastic thrill on roads like these. We know the basis of our car is generally very good in high-speed sections, but there were a few things that we didn't get 100 per cent correct for Estonia last year, so in testing we've been trying to get the car as good as we can and just be as prepared as possible."
Kalle Rovanperä
"I have always liked the fast rallies like Estonia. I have driven a lot in the Baltic countries and they have the same kind of fast and flowing roads as in Finland. It suits me really well, and you can also feel that the Yaris WRC likes these kinds of roads. It's important to be confident in your car and in yourself on a rally like this or you can lose a lot of time. I'm really looking forward to turn things in a better direction for us in the second half of the season, and I think Estonia can be a good event for that. I hope we will have a good feeling and a clean rally, and then hopefully we can start to have good results again."
Hyundai Motorsport
Thierry Neuville
"Rally Estonia was the first edition of our re-started championship last year, so it will be good to go back. It is quite a fast event, with wide roads and a lot of jumps; actually, we experience some bigger jumps than we even have in Finland. It is a challenging rally for us, but with the additional insight and advice from Ott, we hope to be fast – just as we have been at many events this season."
Ott Tänak
"Rally Estonia is generally characterised by very fast, smooth flat roads; there are many artificial jumps, too, which gives the event a very high average speed. It is nice to drive at home, and we had a memorable result last year with our first-ever win for Hyundai Motorsport. We remain hopeful that we can fight for a similar result this year, as we know the car can be fast in these conditions. For me, it will be a logistically easy rally with very little travel time to and from the event – which is always nice."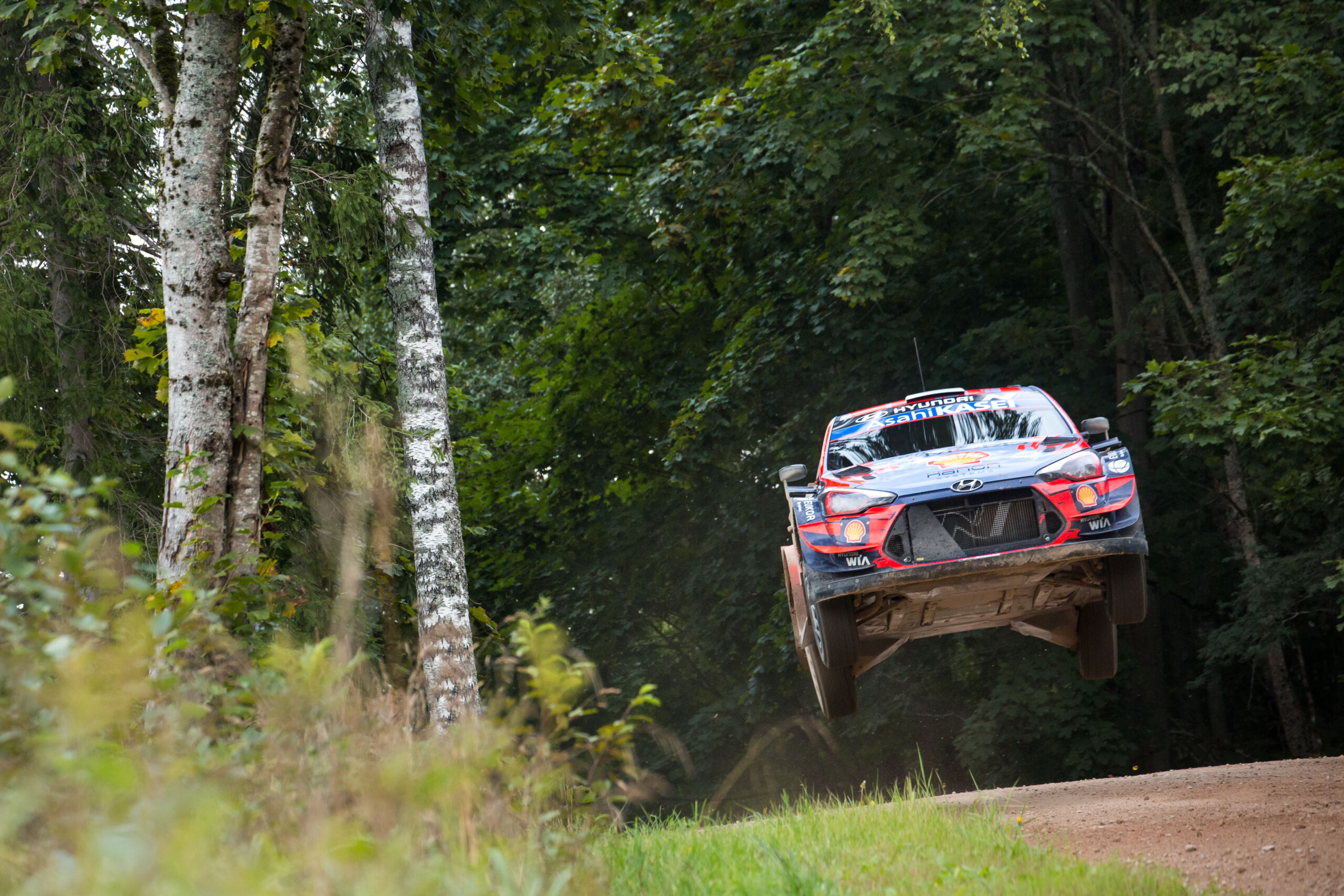 Craig Breen
"Rally Estonia, for me, is one of the rallies I enjoy the most on the calendar. Last year, it presented Paul and me with one of the better moments in our career, when we finished in second place as part of a Hyundai 1-2. I am looking forward to going back there again; it's an amazing rally with incredibly fast stages and hopefully we will be able to do a similar job this year."
Oliver Solberg
"Estonia is somewhere I already have great memories from. For the last two years I made good results and won the class. I'm really looking forward to challenging for more of the same this time with the Hyundai i20 R5. I really like the roads. In places, they are faster than Finland, but without so many jumps. Last year we did the event a little bit later in the summer, when there was some rain around and that helped the surface for the grip. Being more in the middle of the summer, it could be a bit more loose this time. It's a great challenge."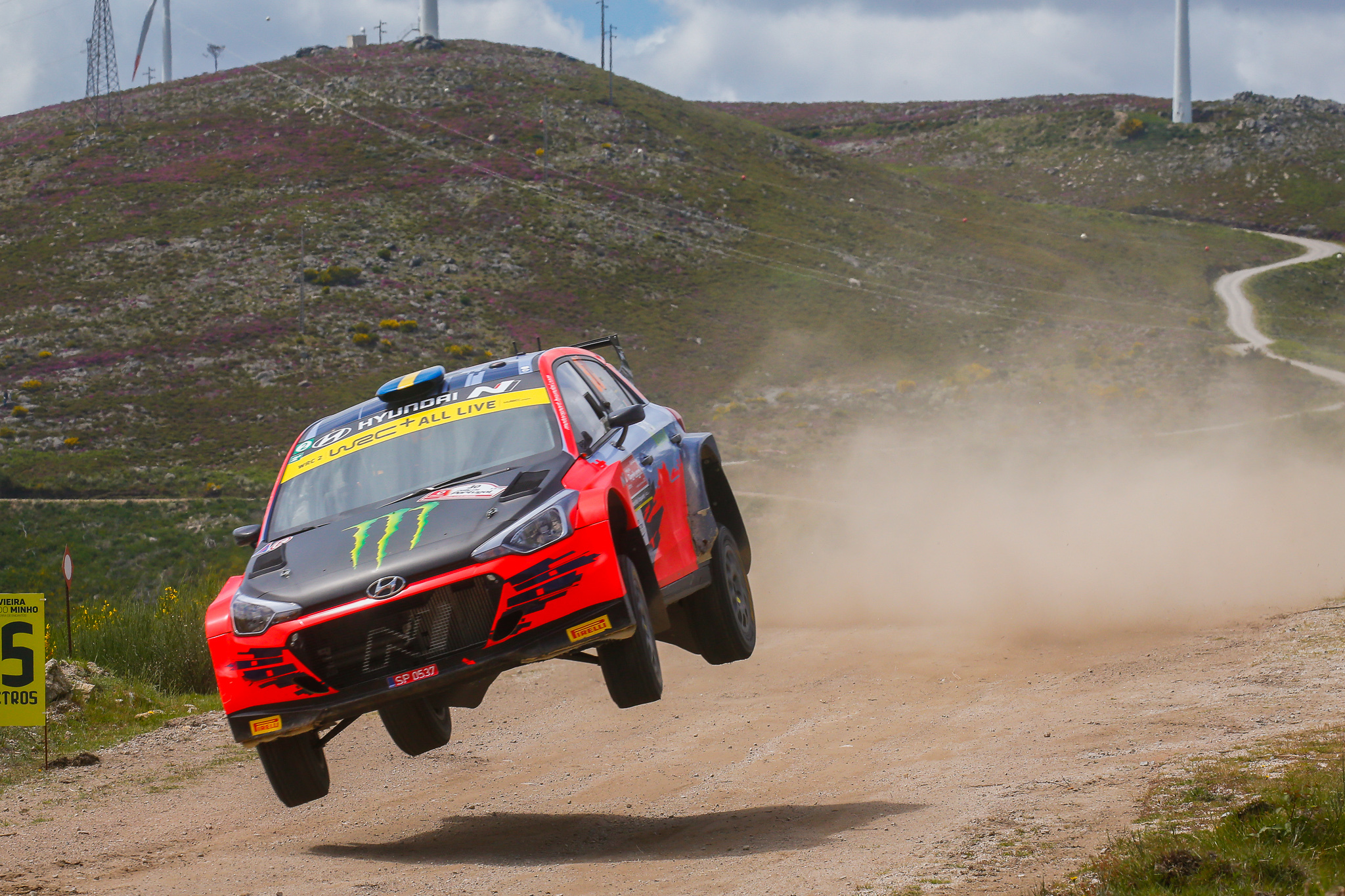 Jari Huttunen
"I competed in Rally Estonia last year and came second in WRC 3, so I have some quite nice memories from the event. We have prepared for this event carefully with an 80km test, so I hope we can be quick from the start in our Hyundai i20 R5. It was fantastic to win in the WRC 2 class in Sardinia and I am hoping we can bring some of that positivity into Estonia. I think this one will be more difficult for me in comparison, but we'll do our best to bring home another good result for Hyundai Motorsport N."
M-Sport Ford WRT
Gus Greensmith
"Kenya was all about being smart, surviving the conditions and managing your pace. Estonia is just about being flat out from the outset and keeping it flat out until the end of the rally.
"I've always tended to do well on fast rallies even though we've not been as strong as we'd like to have been. But we've had a good test between myself and Teemu and I believe we've made the car even more drivable and predictable. Looking at the onboards from last year, the majority of the time lost was from big slides or mistakes being made when struggling to get the best out of the car so the changes should help.
"The update made to the engine earlier this year means it pulls better at the top end. It's a small change but top-end speed is what we need in Estonia so hopefully we can be more competitive than what we were last year. Certainly, the confidence is high in the team after Kenya and a top-six result in Estonia is a realistic target."
Teemu Suninen
"I've always loved the rally; it has challenging roads but also super-high speed so something similar to what we have in Finland. Although it's similar speed-wise there are less crests and jumps in Estonia but there starts to be quite a few artificial jumps, which are hard to understand how far you can jump.
"The surface is more sandy compared to Finland and I would like to think I can take advantage of my road position and hopefully get a better result than last year. Last year we were struggling a bit with the pace, but hopefully the one and a half days of testing we have done will also help.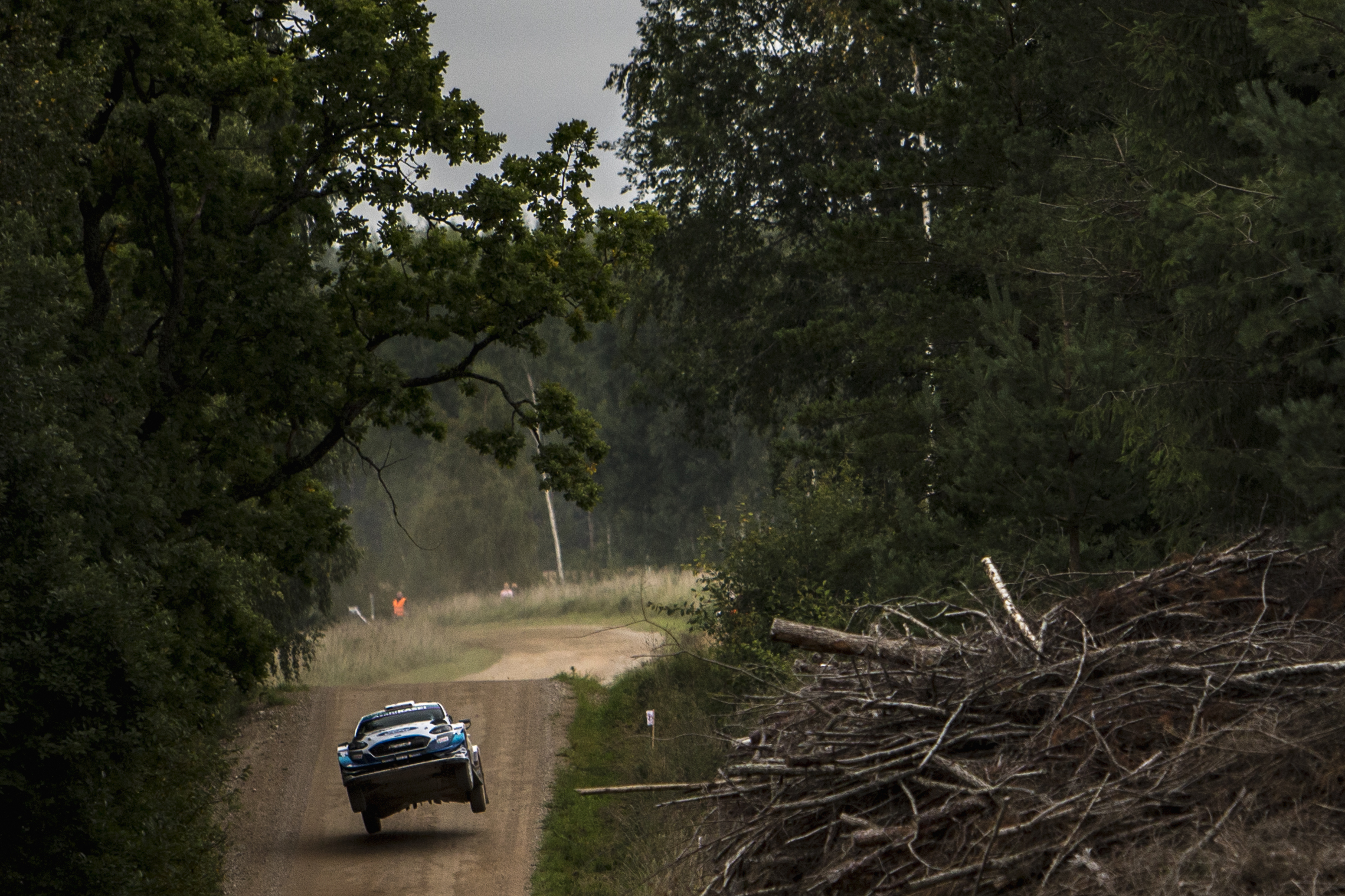 "Having done some testing I'm not worried about getting back up to speed in the World Rally Car because I have a good feeling and a good understanding from the aero. I don't think having the rally in July rather than September will make a big difference, apart from maybe with the tyres, with softs in the morning and maybe some hards in the afternoon. The airflow is quite high in the car on fast stages so the heat should not be a problem."
Adrien Fourmaux
"It's a really good rally for the Nordic drivers because it's a proper Nordic rally, so fast with some really big jumps! But the surface is more sandy compared to Finland and on the second pass you have some really big ruts and you really need to change the set-up of the car. But the rally is really nice, really fast and the Estonian people are also really nice, waving at you on the road sections like they did in Kenya. I did this challenge of switching back to a Rally2 car from a World Rally Car for Sardinia.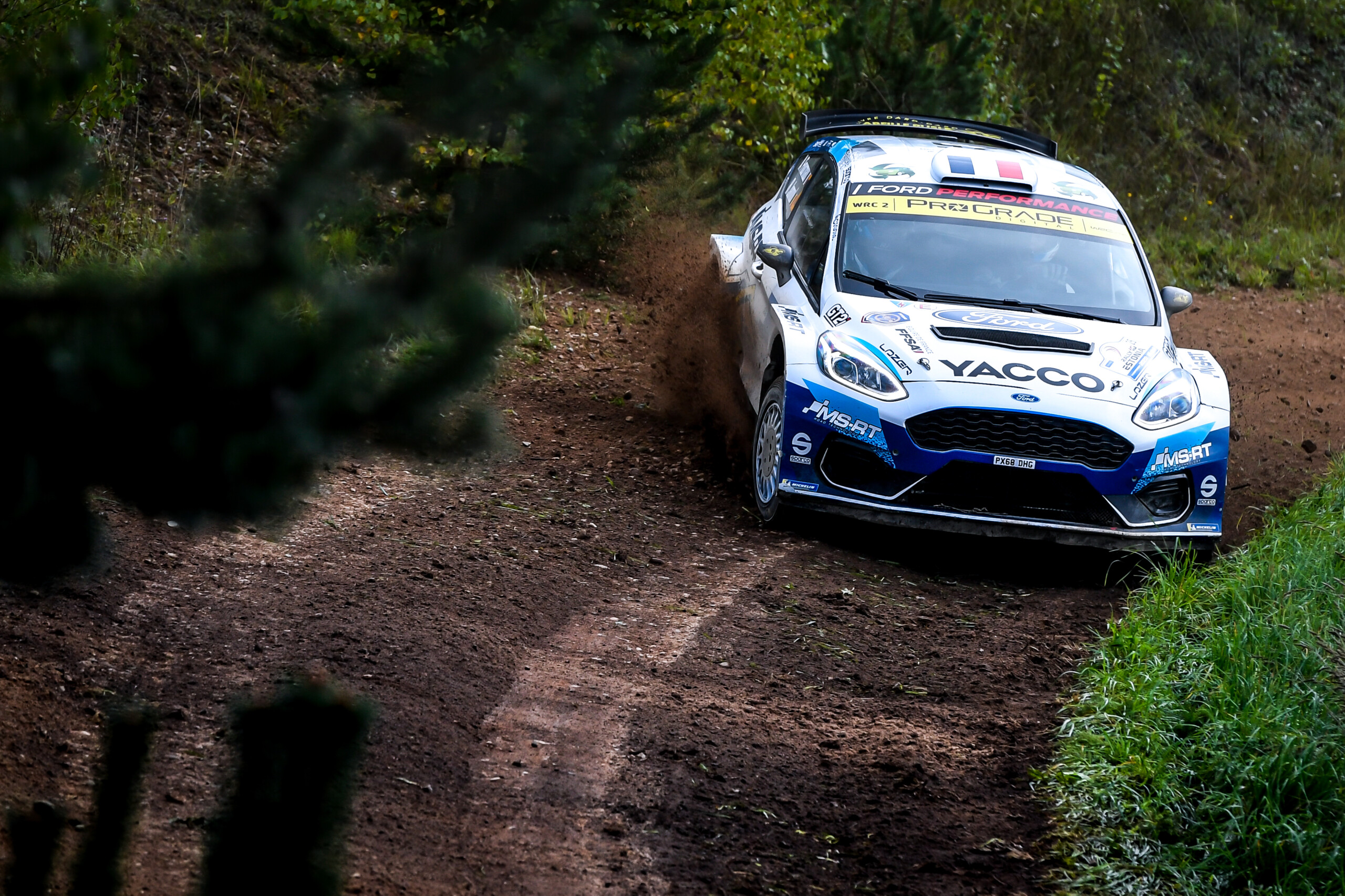 Where I need to be careful is on the really fast corners because you don't have the aero like you do in a World Rally Car. It's really easy to take too much speed into a corner so I need to switch my brain to the Rally2 car. But I am sure the World Rally Car will help me to be faster because the speed is higher and it can help me to have less stress. The goal is to be able to fight for the championship. Okay, I am against more experienced drivers, but with the testing we have done I am confident I can fight with them."
Tom Kristensson
"I didn't do many stages last year after the engine problem on SS3, but I have a taste of the roads and the conditions. I was very sad last year because I had a very good feeling and it's one of my absolute favourite rallies. With the Rally2 car it will be much easier because of the help from the suspension. I will still need to find the correct line but in the Rally2 car it's more about driving and not to think how much the car will be able to handle everything.
I was struggling a lot before Croatia and also Portugal because there was so much to organise with the budget. But I have done some lifestyle changes. I stopped my normal work so I just have three days a week of work and the rest is for rally preparation. It means I have more time to focus and this is a rally that I feel comfortable going to. I want to find my speed and my pace, whether it's enough for third or fifth I don't know but I know it will be good when I am there."
Let's take a look at the stages.
Rally Estonia will cover an expanded itinerary compared to its 2020 edition with 24 special stages run over a distance of almost 320km.
Starting with the short Tartu test on Thursday evening, action gets properly underway on Friday for the first of two legs in excess of 130km.
Two loops of the Arula, Otepää, Kanepi and Kambja tests – each between 12.66km and 18.25km and modified from their 2020 route – are separated by lunchtime service.
Saturday's schedule introduces four new stages following a similar format with Peipsääre – the longest stage of the rally at 23.56km – Mustvee, Raanitsa and Vastsemõisa. The penultimate day with a return to Tartu.
Sunday covers six tests at just under 54km with Neeruti, Elva and Tartu vald each run twice, the latter acting as the Power Stage with the usual extra drivers' and manufacturers' points up for grabs.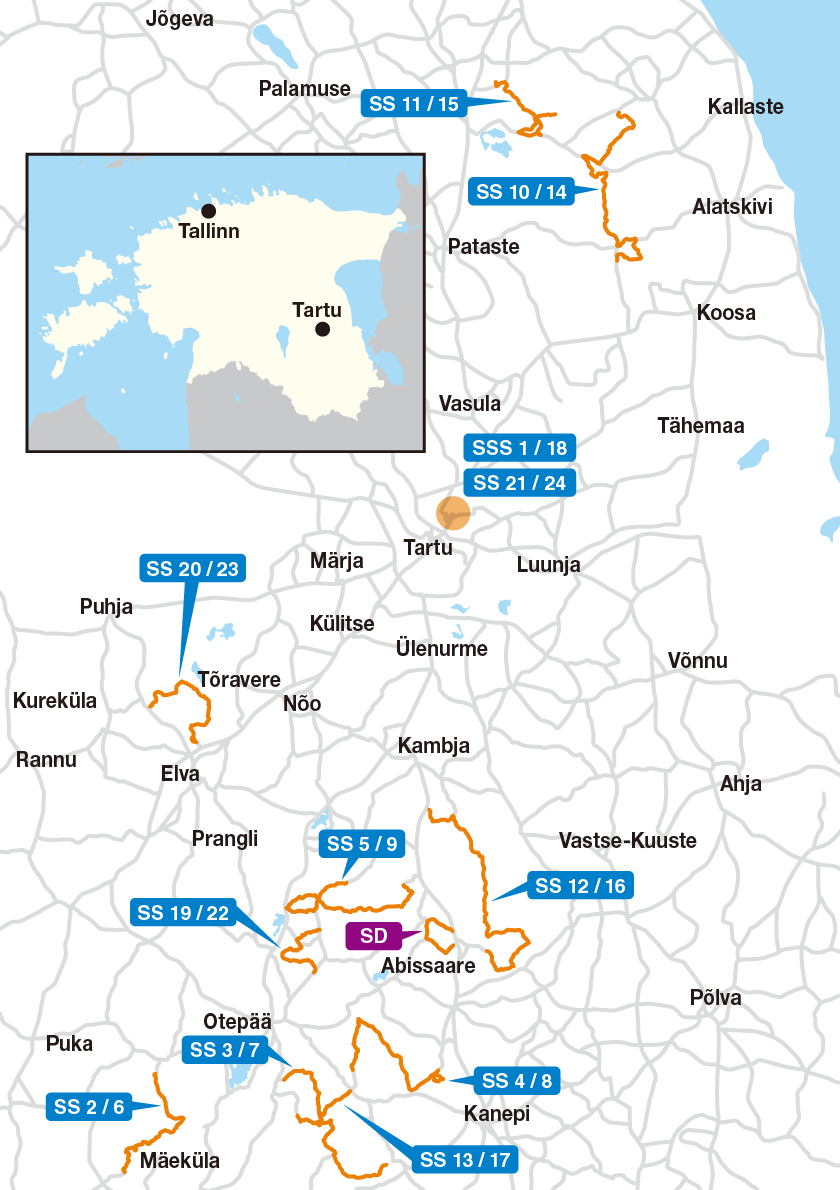 Rally Estonia Itinerary:
Thursday July 15
Shakedown 6.23km (3.87 miles) 0901
Ceremonial Start 2000
SS1 Tartu 1 2.00km (1.24 miles) 2038
Friday July 16
SS2 Arula 1 12.66km (7.86 miles) 0940
SS3 Otepää 1 18.25km (11.34 miles) 1028
SS4 Kanepi 1 16.51km (10.25 miles) 1116
SS5 Kambja 1 17.85km (11.09 miles) 1208
Service Raadi 1308
SS6 Arula 2 12.66km (7.86 miles) 1534
SS7 Otepää 2 18.25km (11.34 miles) 1622
SS8 Kanepi 2 16.51km (10.25 miles) 1710
SS9 Kambja 2 17.85km (11.09 miles) 1808
Service Raadi 1908
Saturday July 17
SS10 Peipsiääre 1 23.56km (14.64 miles) 0806
SS11 Mustvee 1 12.39km (7.69 miles) 0908
SS12 Raanitsa 1 22.76km (14.14 miles) 1036
SS13 Vastsemõisa 1 6.72km (4.17 miles) 1139
Service Raadi 1308
SS14 Peipsiääre 2 23.56km (14.64 miles) 1506
SS15 Mustvee 2 12.39km (7.69 miles) 1608
SS16 Raanitsa 2 22.76km (14.14 miles) 1734
SS17 Vastsemõisa 2 6.72km (4.17 miles) 1837
SS18 Tartu 2 2.00km (1.24 miles) 2008
Service Raadi 2020
Sunday July 18
SS19 Neeruti 1 7.80km (4.84 miles) 0721
SS20 Elva 1 11.72km (7.28 miles) 0809
SS21 Tartu vald 1 7.47km (4.64 miles) 0908
SS22 Neeruti 2 7.80km (4.84 miles) 1141
SS23 Elva 2 11.72km (7.28 miles) 1229
SS24 Wolf Powerstage tartu vald 2 7.47km (4.64 miles) 1418
Podium Raadi 1521
Summary
It's fair to say that the usual suspects will be fighting for victory this weekend and it will be the crew that feel the most comfortable on the stages that will be the most likely to take victory. It's hard to look past Ott and Martin taking victory, and perhaps with the roads being much smoother and faster, we won't see the problems of their rear suspension rearing its head.
At Toyota Takamoto will be hoping that he can make it to the end, after he rolled out last year. Elfyn opened the road last year as he was leading the championship, and scored a really good fourth overall. Perhaps starting second on the road will allow him and Scott to finish on the podium?
The lower points paying positions may well be fought out between Gus, Teemu and the WRC2 drivers or any drivers from the top teams that suffer any problems early in the weekend.
The WRC2 field looks really good as well with entries from Hyundai, M-Sport, Citroen and a number of Skoda's as well. It will be a tight battle for them all, and will be fun to follow!
Finally, a mention for Molly Taylor and Seb Marshall, who begin a return to the championship in a Ford Fiesta Rally 3 car with three events this year. The Extreme E championship leader is relishing the opportunity to compete at the highest level of rally.
Molly Taylor, M-Sport Fiesta Rally3 driver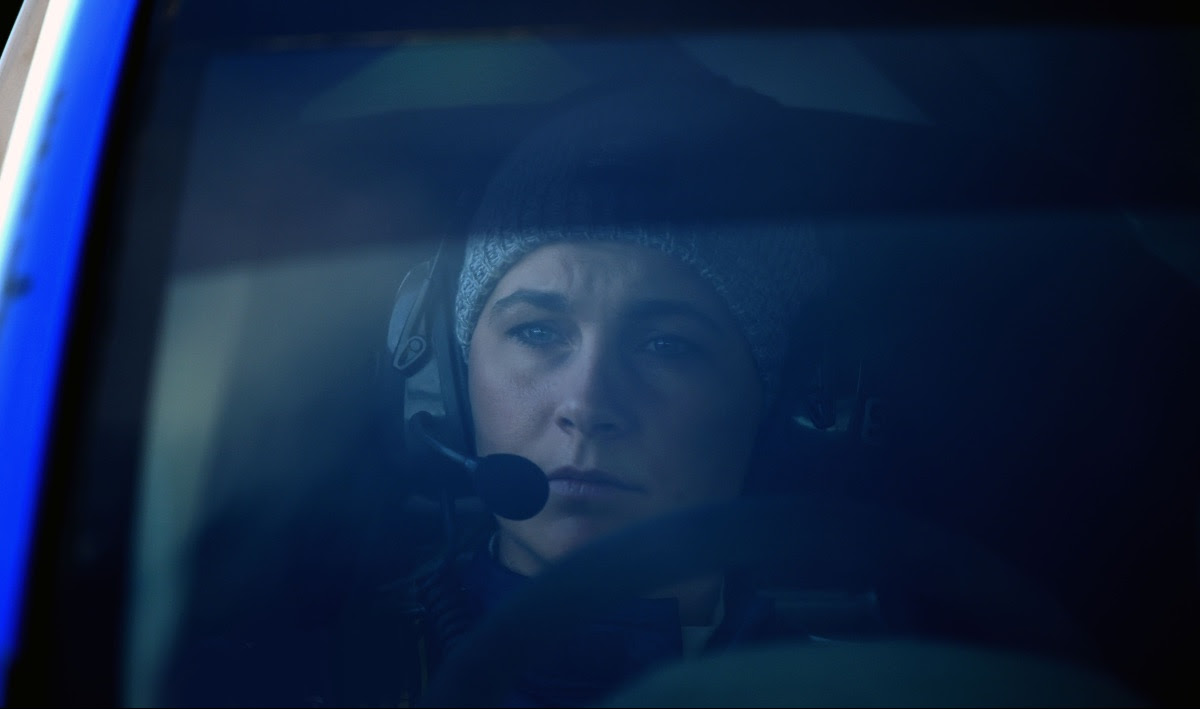 "We're getting the band back together! I'm really excited to have this opportunity and get back to some of my favourite WRC events in Finland, Estonia, and the Acropolis, which has always been on the bucket list. We've been working towards this programme for a while, so it seems like it's been in the distance for so long. You don't want to get too excited, because you're always trying to put programmes together, and it's often that nothing happens.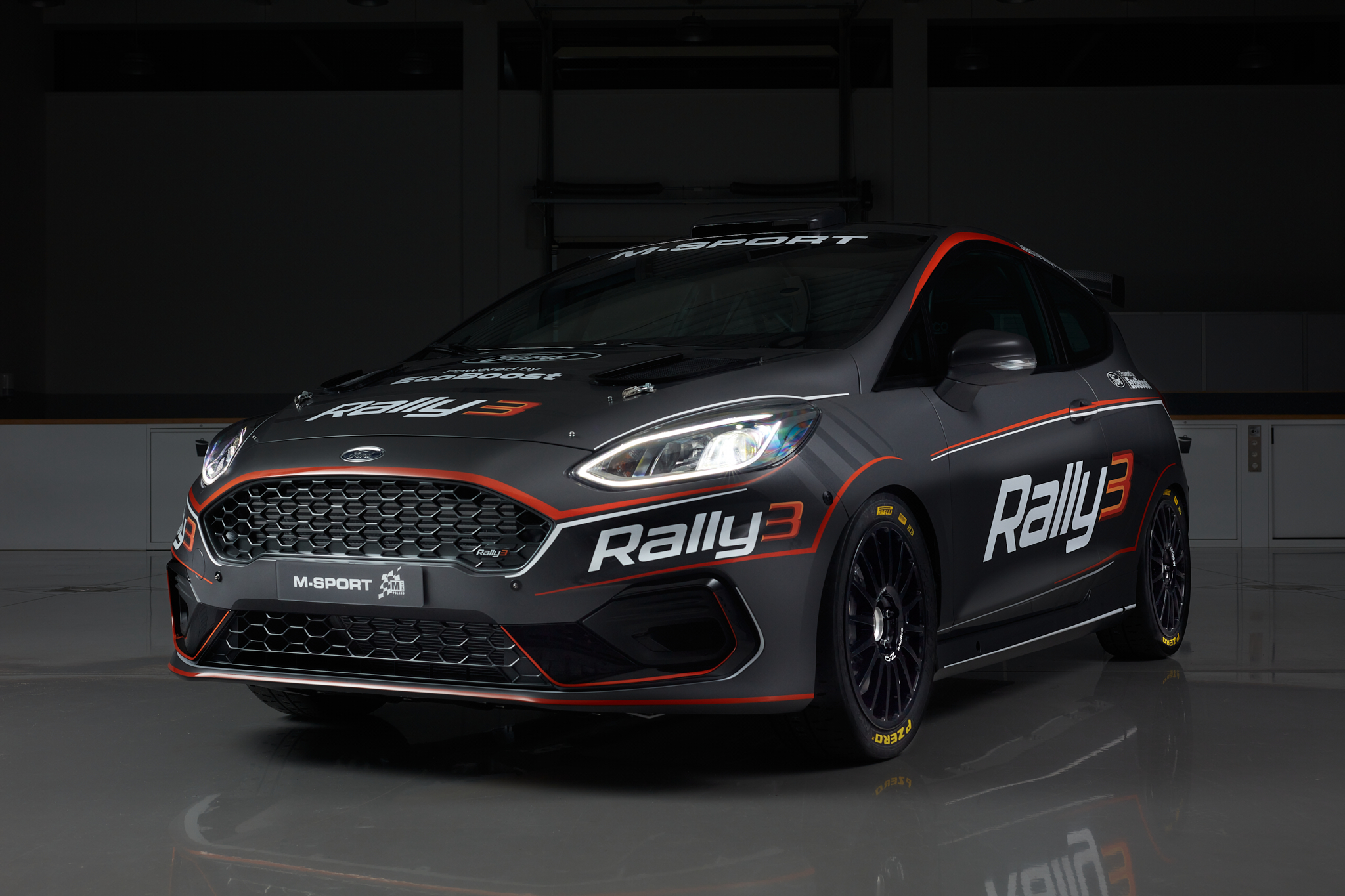 Then it all started to come together, and it looked like it was finally happening. Now it's coming around really soon, so it's pretty surreal. It's exciting to be a part of the beginning of the [Rally3] category and I think, from everything that I see, it looks like a really good package, so I'm really excited to give it a go. When this opportunity with the new Rally3 car came up, I think it was a combination of all the little things that just fell into the right place, and so when the opportunity arose, it was possible to jump at it. I always wanted to get back into the WRC. I feel like it's been many years of trying to get to an opportunity like this – that I was trying for back in 2012 – but I'll take it now!"
Enjoy the event and pop back next week for my full stage by stage report!