Football may not have come to England on Sunday, but as a new race week begins, Silverstone prepares to welcome Formula One for the 56th championship Grand Prix at the 5.8 kilometre track.
And this is a weekend of new beginnings, fresh ideas and uniqueness. The British Grand Prix will play host to the first of three sprint qualifying races in 2021, and though it may have divided opinion, there is a general anticipation of what the event will now look like.
The weekend will begin with a 60-minute practice session on Friday, before the usual qualifying format is contested for the shortened race on the Saturday.
The usual qualifying day will see a further practice session followed by a 100 kilometre race, where the top three drivers will receive points. This race sets the grid for the Grand Prix itself. Sunday will be a return to normality, as the 52-lap Grand Prix is tackled by the drivers.
Whether this is a genius initiative or just an ostentatious gimmick is up for debate – and it certainly has been debated – but there is no doubting that this is a ground-breaking moment for Formula One.
And it is certain that none of it will cast a shadow over the undeniable magic of a Grand Prix at Silverstone. For the first time since 2019, the Buckinghamshire racetrack will welcome a capacity crowd throughout the weekend in the midst of a heatwave, which will add to what is always a remarkable atmosphere at the former airbase.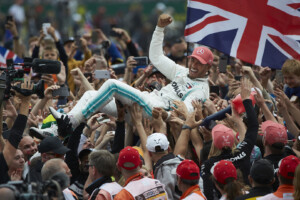 And we hope to be in for a cracking weekend. 2020 saw two consecutive race weekends at this track, which saw Lewis Hamilton defy a last-lap puncture to win, before Max Verstappen took his first win of the season the following week.
It also proves a special one for the majority of the teams too. Seven of our 10 teams have bases in the United Kingdom, and many find themselves building some of the finest machines on earth just a small drive away from the circuit.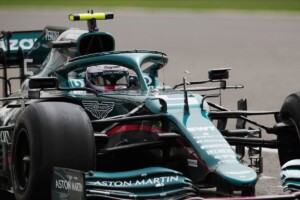 But for whom will the weekend prove most rewarding? This has been a prominent question throughout the nine races of 2021 thus far, with an ambiguous distinction between Mercedes and Red Bull so far leading us to simply have to wait and see who will be faster.
Adding to this equation will be Mercedes' much-anticipated update package, and there will be fascination over the effectiveness off it compared to Red Bull.
Incremental attention, meanwhile, is still being given to Valtteri Bottas' future, as George Russell continues to be linked to the Brackley-based team for the 2022 season. The Brit has reaffirmed that there will be no update on these rumours this weekend.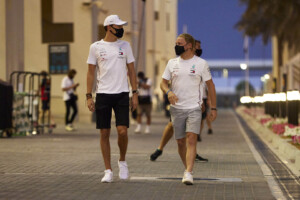 It is a big weekend for many of the teams, as McLaren and Ferrari continue to battle it out for the third-best team after the enticing battle between Lewis Hamilton and Max Verstappen. There are 29 points up for grabs this weekend, and we cannot wait to get started!