Here's the incredible story of the return to the World Rally Championship to Kenya after 19 years away. Seb took his fourth win of the year as well, and a good lead in the race for this season's championship.
After Thursday's first stage, SSS1 the leaderboard looked like this.
End of day one (Thursday):
1 Sébastien Ogier/Julien Ingrassia (Toyota Yaris WRC) 3m21.5s
2 Kalle Rovanperä/Jonne Halttunen (Toyota Yaris WRC) +0.3s
3 Elfyn Evans/Scott Martin (Toyota Yaris WRC) +0.7s
4 Ott Tänak/Martin Järveoja (Hyundai i20 Coupe WRC) +2.5s
5 Thierry Neuville/Martijn Wydaeghe (Hyundai i20 Coupe WRC) +5.0s
4 Takamoto Katsuta/Dan Barritt (Toyota Yaris WRC) +5.6s
9 Gus Greensmith/Chris Patterson (Ford Fiesta WRC) +6.1s
8 Oliver Solberg/Aaron Johnston (Hyundai i20 Coupe WRC) +7.9s
9 Lorenzo Bertelli/Simone Scattolin (Ford Fiesta WRC) +9.0s
10 Adrien Fourmaux/Renaud Jamoul (Ford Fiesta WRC) +9.6s
Friday
The first full day saw 129km's over six stages. The start list looked like this – Ogier, Evans, Neuville, Tänak, Katsuta, Rovanperä, Sordo, Greensmith, Fourmaux, Solberg, Bertelli. The crews would start with four-minute gaps between them.
The day's first stage, SS2 Chui Lodge 1 – 13.34 km saw Thierry take the stage win from Ott with Kalle. The Belgian's pace saw him jump from fifth into the rally lead in one go and he was nine tenths ahead of Kalle whilst Ott was now in third. There were further changes in the lower top ten as well. Dani Sordo moved into sixth, jumping up five places, whilst the duelling M-Sport teammate, Adrien and Gus changed positions with the Frenchman moving ahead into eighth place.
The next stage, SS3 Kedong 1 – 32.68 km was part of the last event in 2002 and the longest stage of this year's event. Thierry was fastest again from Kalle and Ott again. There was disaster for Elfyn and Scott though. As they came to the last few corners in the stage, they cut too close early in a corner and the front right wheel clobbered a huge boulder that was hiding in the bush. This wrecked his suspension and wheel and they attempted to finish the stage but the car bogged down in the loose gravel and sand. He was done for the day. What a shame as he was building a gap to Seb and could have moved up a place.
Kalle took the next stage, SS4 Oserian 1 – 18.87 km and reduced the gap to Thierry by 3.1 seconds who remained in the lead. There was a change in the leaderboard though with Seb dropping three places after getting a rear suspension problem that meant that the rear was bouncing around! The two M-Sport drivers were going well, and the teams plan were clearly working well with Adrien and Gus setting the fourth and sixth best time respectively in the stage.
After the service break SS4 Oserian 1 – 18.87 km saw another stage win for Toyota and it was Kalle who was fastest from Thierry, whilst Takamoto made it a Toyota sandwich. The young's Finn pace saw him take the lead from Thierry who was now in second place.
The second run of SS6 Kedong 2 – 32.68 km saw the Belgian fight back though and was a massive 11.2 seconds fastest than Kalle, retaking the lead by 10 seconds! Kalle and Seb were second and third in the stage with the championship leader passing Adrien for sixth spot overall. The Belgian did this despite getting a puncture on the right rear tyre as well.
The final stage of the day then, SS7 Oserian 2 – 18.87 km. Seb and Takamoto shared the fastest time with Adrien going third fastest. The big story from the stage though was the retirement of second placed Kalle. He bogged down in the fesh fesh on a tight uphill section of the stage. The stage was red flagged as his car was pulled out, and having lost over ten minutes the team told him to retire for the day.
Classification after Day One
| | | | | |
| --- | --- | --- | --- | --- |
| 1 | T. Neuville | M. Wydaeghe | Hyundai i20 Coupe WRC | 1:23:19.1 |
| 2 | T. Katsuta | D. Barritt | Toyota Yaris WRC | +18.8 |
| 3 | O. Tänak | M. Järveoja | Hyundai i20 Coupe WRC | +55.8 |
| 4 | S. Ogier | J. Ingrassia | Toyota Yaris WRC | +1:49.4 |
| 5 | G. Greensmith | C. Patterson | Ford Fiesta WRC | +1:56.1 |
| 6 | A. Fourmaux | R. Jamoul | Ford Fiesta WRC | +2:19.1 |
Let's hear from the drivers.
Hyundai Motorsport
Thierry Neuville (1st)
"We had some good stages today. Unfortunately, we also had a couple of punctures. Some parts were really rough with big stones, you couldn't avoid everything; you had to just cross your fingers that you didn't pick up damage. Thankfully, we were able to manage things and get the car back to service. We have learned a lot and the team will look closely at the car this evening to prepare for another challenging day tomorrow. Saturday's stages have different characteristics, and I'm sure we'll see more things happening, so we have to stay out of trouble."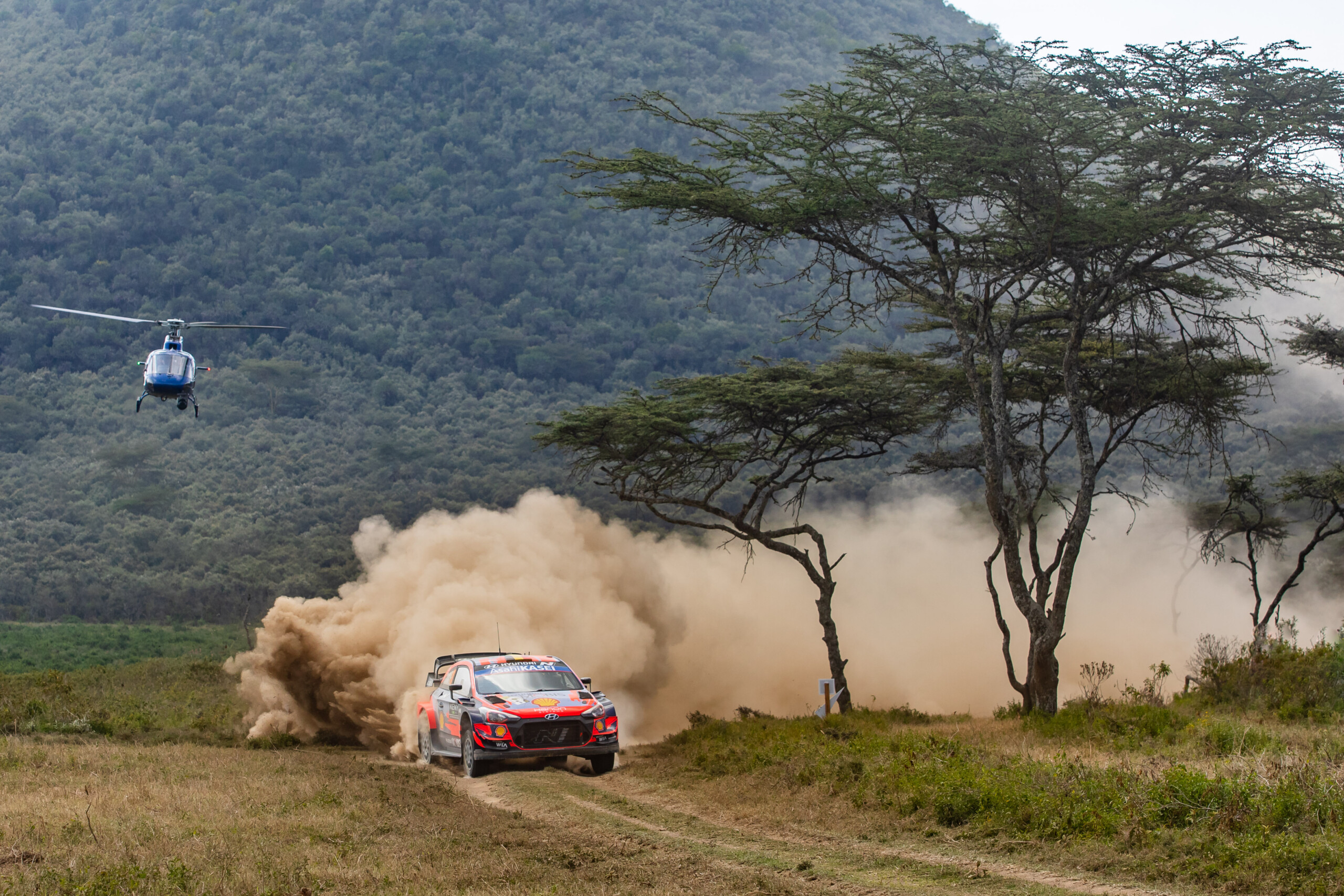 Ott Tänak (3rd)
"For us, it was a consistent day apart from a bit of drama in the final stage with the tyres. I have been doing about 60% of my maximum today because it has been so demanding. We are only at the appetisers; the main meal is coming tomorrow. It is only going to get tougher. Even if you are two minutes behind, you could still win this rally based on what we've seen so far. The middle stage of the loop was really cool and looked like proper Safari. Overall, it was challenging, and I have to say we're happy to be here."
Dani Sordo (DNF, Super Rally)
"I had really been enjoying the experience of Safari Rally Kenya in the opening stages, so it was disappointing to have to retire. When you watch back the video you can see we took a stone in the middle of the road that broke the suspension arm on the car. After that, the steering locked so the car started to slide, and we went into the bushes. Nothing we could do – and we were lucky that we didn't roll because otherwise we might not have been able to re-start. It was an amazing stage to drive, really fast, and I wasn't pushing too much. We will aim to be back tomorrow to fight for points and to finish this incredible rally."
Oliver Solberg (DNF)
"The first thing I have to say is that I am very sorry for the team. I know how much effort in terms of time and money Hyundai Motorsport, Andrea and Alain have committed in bringing us here.
"There was a dip in the road in stage two, we went through it and there was a shock for the car. That's where the damage to the roll cage and the chassis came. The rules say that if you have a hit to the roll cage, for safety reasons, you cannot continue."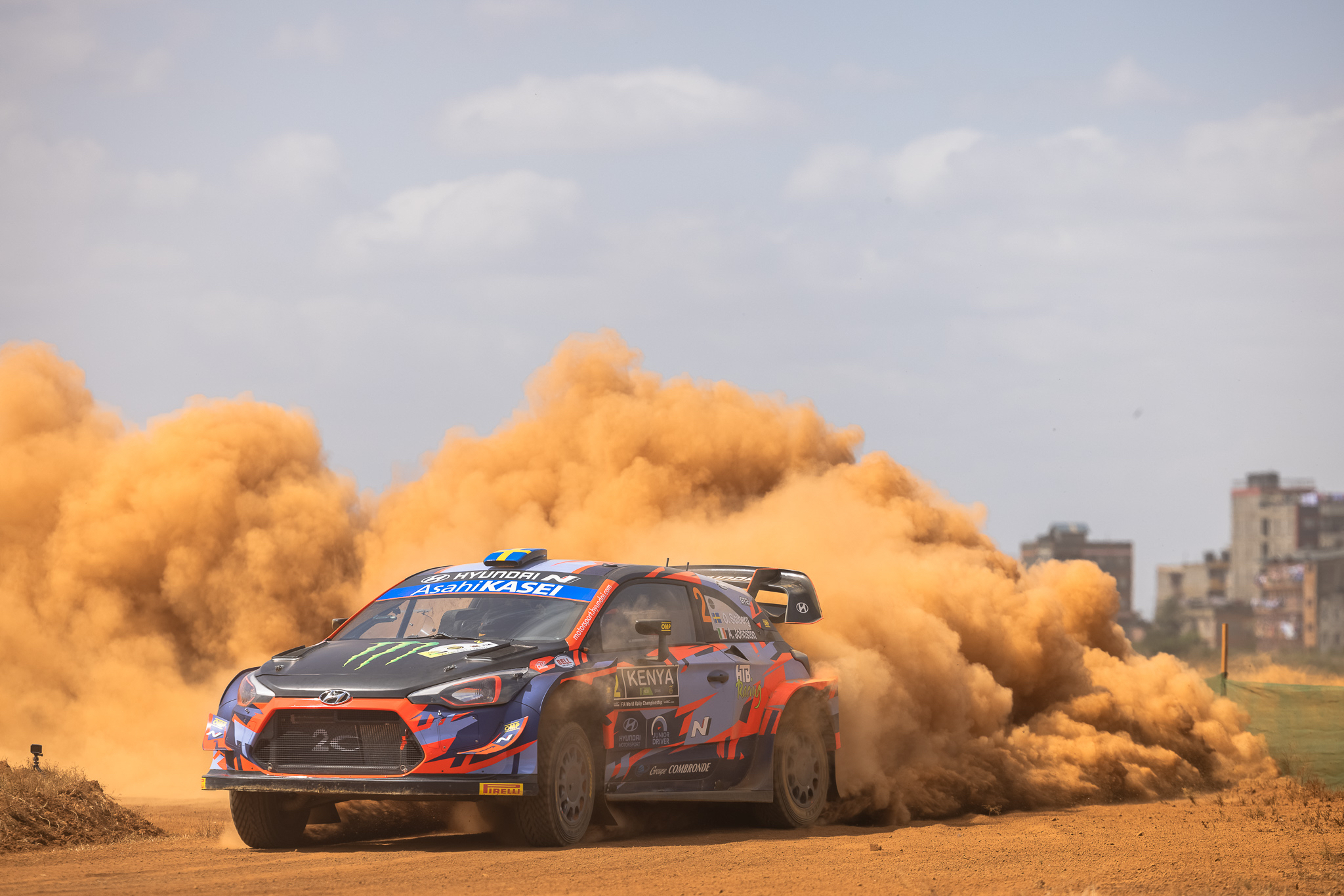 Oliver worked on the car after SS2 and made it through the next stage. Unfortunately, they stopped in the next stage with damage to the right-rear suspension.
"It was a dream for me to come here to compete on this rally," said Oliver. "What's happened is my fault and for this I am very sorry. I so wanted to get through this adventure to make the finish on Sunday."
Toyota Gazoo Racing WRT
Sébastien Ogier (4th)
"We expected tough conditions here and it has not been a surprise to see everyone having a lot of trouble today. We were a bit unlucky with the problem that we had this morning, which meant we had to drive slowly to bring the car back to service, but in the end, we kept fighting. This afternoon the conditions were even more extreme, but we managed to get through without big dramas. We're back in fourth tonight and a lot of things are still possible."
Kalle Rovanperä (7th)
"This morning I think we started quite smart, taking it carefully to see how the car will handle the rough parts, and then we picked up the pace a bit. The afternoon started well with the fastest time, and I think we were controlling it well. But in the last stage just after the start, a lot of dust came up from the ground and I couldn't see anything, so I had to slow down, and then we got stuck in the ruts. It's really frustrating because we were in a good situation before that. But the rally is not over and we will try to take what we can."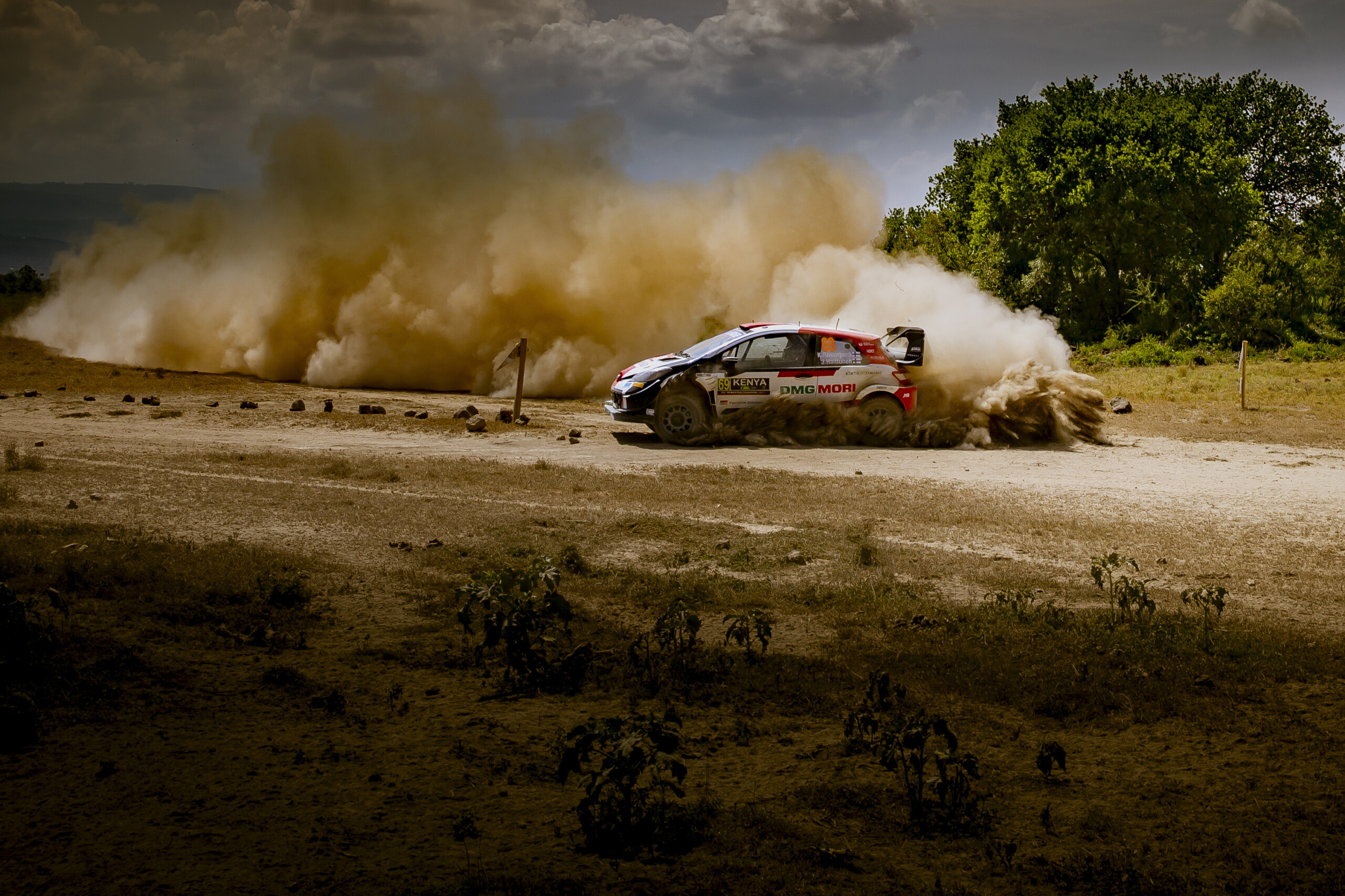 Elfyn Evans (DNF, Super Rally)
"It was a massive disappointment for our day to end so early. I made a fairly basic mistake, to be honest, and I'm kicking myself for that. The stone was sticking out further than what I had marked in our pace-notes and we clipped it. On an event like this, you have to try and fix something if you can, but once I could inspect the damage, I knew there was no chance to continue today. Now we have to look forward to the rest of the weekend and try and salvage something from it."
M-Sport Ford WRT
Gus Greensmith (5th)
"On most gravel rallies we have an ideal start position but on this ground it's so soft and sandy in many places that we are actually at a bit of a disadvantage compared to the early runners. It's a lot to learn, but I am delighted to be here, the Safari is a bucket list event for any driver and I am drinking in the experience.
"Fifth place overall is of course right where we want to be at this stage and it was encouraging to see the gap closing between my times and those of the leaders as the day went on.
"The team did a fantastic job to check the car in service and unfortunately it cost us a time penalty but we were able to press on through the afternoon loop. When the surface breaks up it's a bit crazy, but then it's also unusual to see warthogs and giraffes roaming around at the side of the stage as well!"
Adrien Fourmaux (6th)
"This is a legendary event and to experience it for the first time is like nothing that I have driven before. To be in a good position at the end of Day 1 is a big positive but you have to focus inside rather than worry too much about the times.
"You have to be careful with the car because there are so many areas of the stages that are crazy with how rough the ground is. We are running the suspension as high as we can but very stiff to protect the car from damage underneath, but the trade-off is that you lose grip. Even in the sections where you think you can push a little there are potentially things you can't see so it's nervous but enjoyable.
"On the last stage of the day I felt comfortable and was able to increase my pace on many sections because the road conditions were right for us to push a little more. I want to keep my pace for the whole weekend and then we will see what position that gives us at the end. "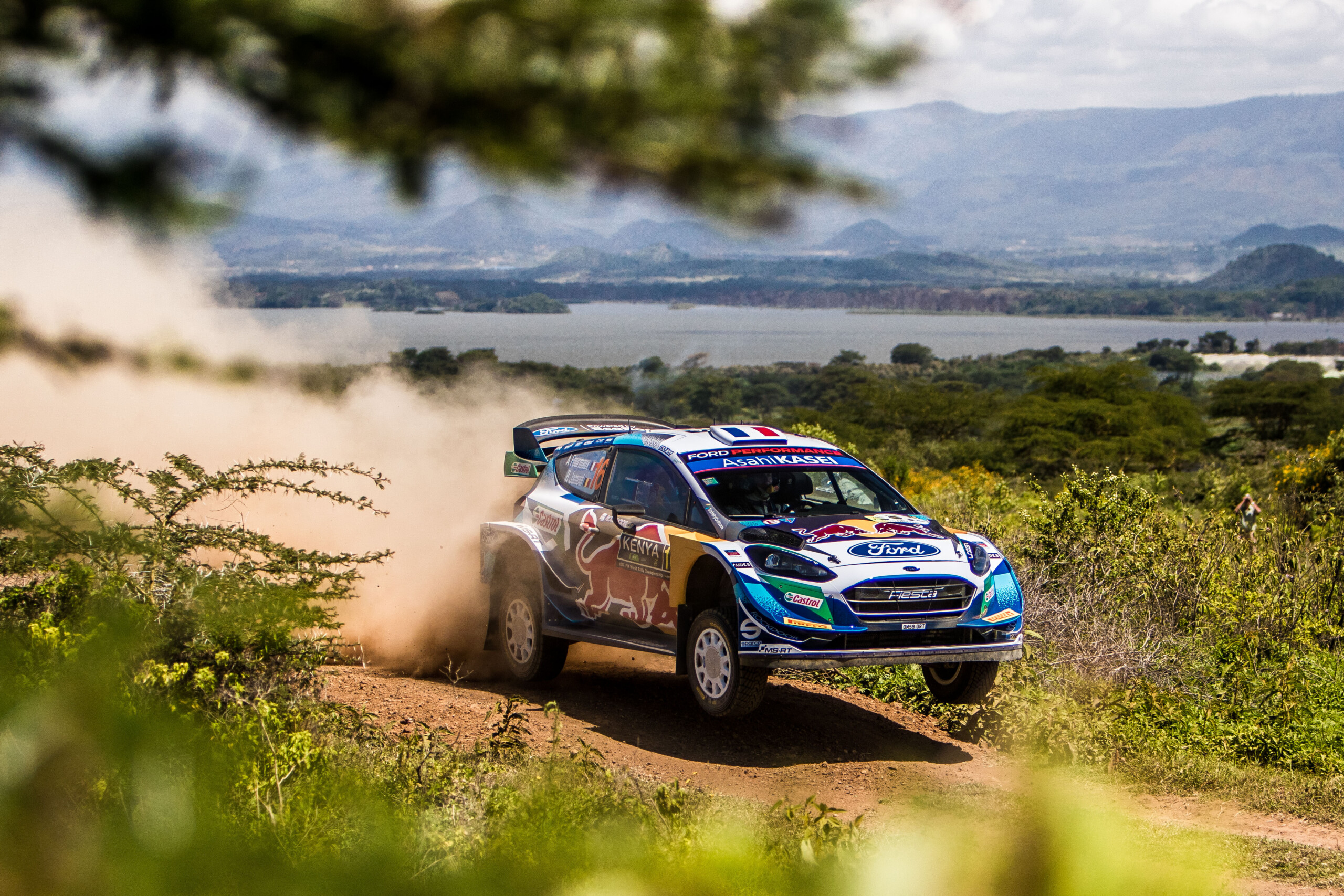 Saturday
Six stages totalling 132km awaited the crews, with the longest stage being Sleeping Warrior at 31km! The start list looked like this – Sordo, Evans, Bertelli, Rovanperä, Fourmaux, Greensmith, Ogier, Tänak, Katsuta, Neuville.
The first stage then, SS8 Elmenteita 1 – 14.67 km and Thierry picked where he ended Friday winning the stage from Seb and Ott. In the battle of the two restarters of Elfyn and Dani, the Welshman was fastest and they were beginning their climb up the leaderboard.
Seb took SS9 Soysambu 1 – 20.33 km from Adrien with Thierry setting the third best time in the stage. The Belgian still extended his lead with Takamoto only setting the fifth best time. Elfyn continued to pull away from Dani as well.
It was another stage win for Seb in SS10 Sleeping Warrior 1 – 31.04 km, with Ott 5.9 seconds slower with Takamoto taking the third best time and taking a little bit of time from Thierry. Dani was faster though than Elfyn and the pair of them moved up the leaderboard now holding 17th and 18th overall, with a slight advantage to the Spaniard.
After the service break SS11 Elmenteita 2 – 14.67 km, Seb was quickest from Ott and Thierry. The M-Sport duo, Gus and Adrien continued to set times that placed them fifth and sixth both in the stage and were holding the same positions overall. Elfyn moved past Dani and into 16th overall.
Into the longer SS12 Soysambu 2 – 20.33 km and Ott was fastest from Seb by just a second, whilst Gus took an excellent third fastest time. Thierry continued to lead from Takamoto and in fact had increased his lead over the Japanese driver to 35 seconds. Elfyn and Dani continued to move up the field now into 15th for Elfyn.
All the drama for Saturday was saved up for SS13 Sleeping Warrior 2 – 31.04 km though. The cloud was developing in the sky towards the end of the previous stage and there were reports of thunder and lightning. The first few cars through set the pace and they had a little rain to deal with but the road stayed dry for them. As the leaders came through though the rain arrived in two of the sectors. First to have problems was Gus, as he slid straight on at the end of a long section of the stage. He managed to get back on track though without damaging his car. Also getting rain was Seb, Ott, Takamoto and Thierry! The Estonian was the one that lost out the most though. His windscreen was misted up on his side and he could not see a thing. He stopped the car and Martin and he wiped the screen clear with their hands! They were stopped for just under a minute and dropped behind Seb. The big news was that Thierry actually opened up his lead to almost a minute. The top three in the stage was Dani, Elfyn second and Adrien third.
Classification after Day Two
| | | | | |
| --- | --- | --- | --- | --- |
| 1 | T. Neuville | M. Wydaeghe | Hyundai i20 Coupe WRC | 2:45:04.6 |
| 2 | T. Katsuta | D. Barritt | Toyota Yaris WRC | +57.4 |
| 3 | S. Ogier | J. Ingrassia | Toyota Yaris WRC | +1:15.5 |
| 4 | O. Tänak | M. Järveoja | Hyundai i20 Coupe WRC | +2:21.2 |
| 5 | G. Greensmith | C. Patterson | Ford Fiesta WRC | +2:39.4 |
| 6 | A. Fourmaux | R. Jamoul | Ford Fiesta WRC | +2:51.4 |
| 7 | K. Rovanperä | J. Halttunen | Toyota Yaris WRC | +11:04.3 |
Hyundai Motorsport
Thierry Neuville (1st)
"I am relieved to be in the lead of Safari Rally Kenya after the final stage we faced today; it doesn't matter by how much, keeping the position was the most important thing today. We have pushed hard over the past two days to be in front, so I fought hard and refused to lose the position. I knew that other drivers had rain in the stage, but I was already in wet conditions after only 3km. I realised that I was losing time already there, and that it could only get worse. I was determined to keep driving as fast as I could, even in the four or five sections where there was a heavy downpour. Keeping the car on the road wasn't easy but we managed it – and we can now focus on the final day. It's going to be another rough one, but I enjoyed those stages in the recce, so I hope we can have a trouble-free run and secure the win."
Ott Tänak (4th)
"It started to rain quite soon after we started the stage, and unfortunately my side of the windscreen heater was not working. I had to ask Martin where the road goes but we couldn't do that for 30kms in slippery conditions. We had to stop, clean and try to figure things out. The stage took a long time, and it was complicated. Tomorrow is demanding, and from the team's perspective it's important to finish, so we keep focused on the job in hand."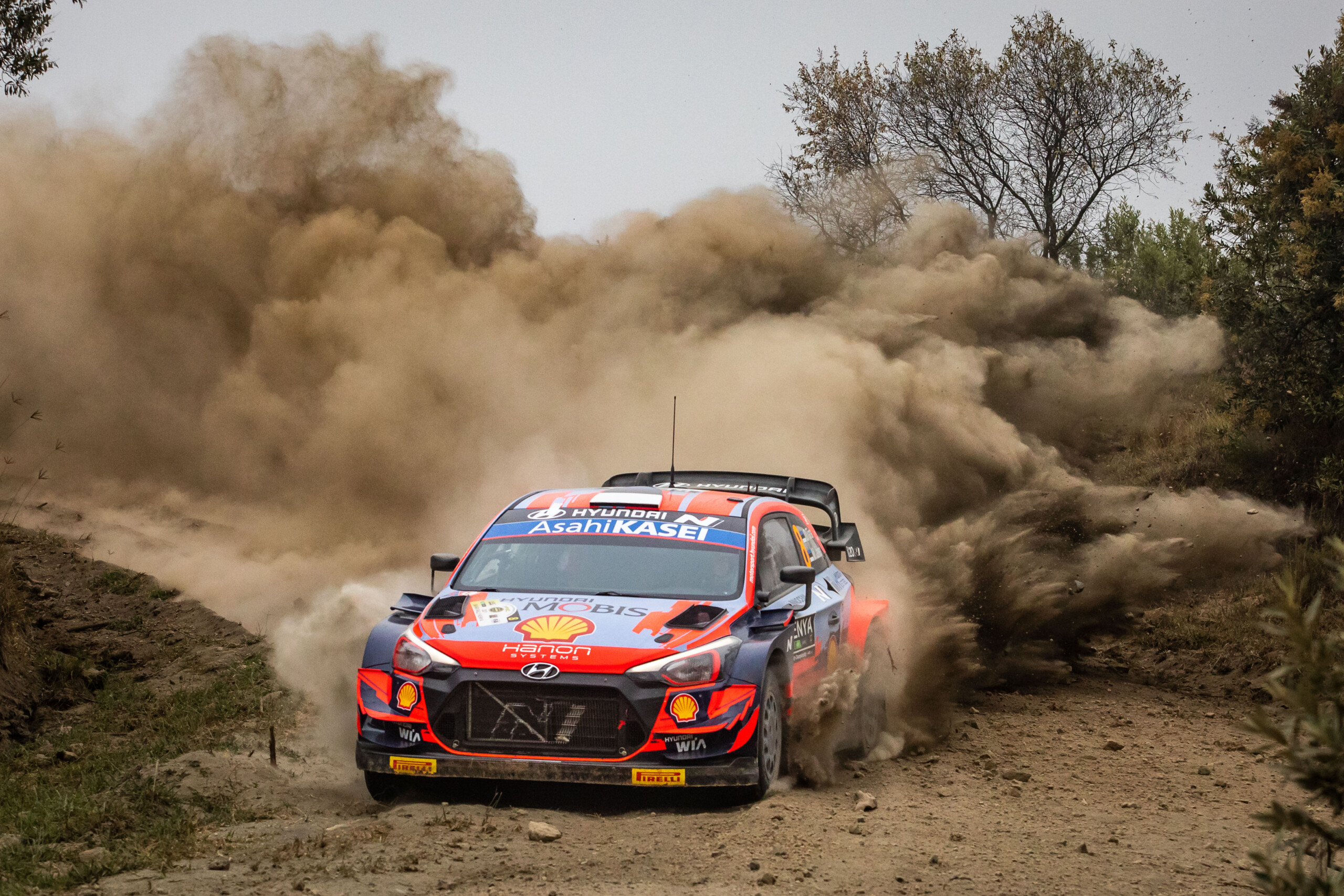 Dani Sordo (13th)
"Before I started the final stage, I saw the clouds and sent a picture to the team and said that something is coming. We were able to miss the rain and could be fast in the conditions. Taking a stage win was a nice way to end the day. Before that, as first on the road, the cleaning effect was very high, so we really couldn't do any more. I didn't have any particular target today; we focused on just driving and keeping a good feeling with the car. At times, it was slippery and demanding, so we had to be careful. I am not in any battle, I just wanted to make it safely to the end and not take any risks."
Toyota Gazoo Racing WRT
Sébastien Ogier (3rd)
"It's been a positive day. I think we did everything we could today, with a good pace, we kept the pressure on and it's good to be back in the podium places tonight. We didn't expect to have so much rain in the last stage; it started to pour down like crazy after five kilometres or so. We knew that when the ground here gets wet it can be very slippery and this was confirmed. Some sections were like driving on ice, so I'm very happy I kept the car on the road, and it also allowed us to gain a position. Tomorrow there are still some very rough sections to go through though, so it's far from over."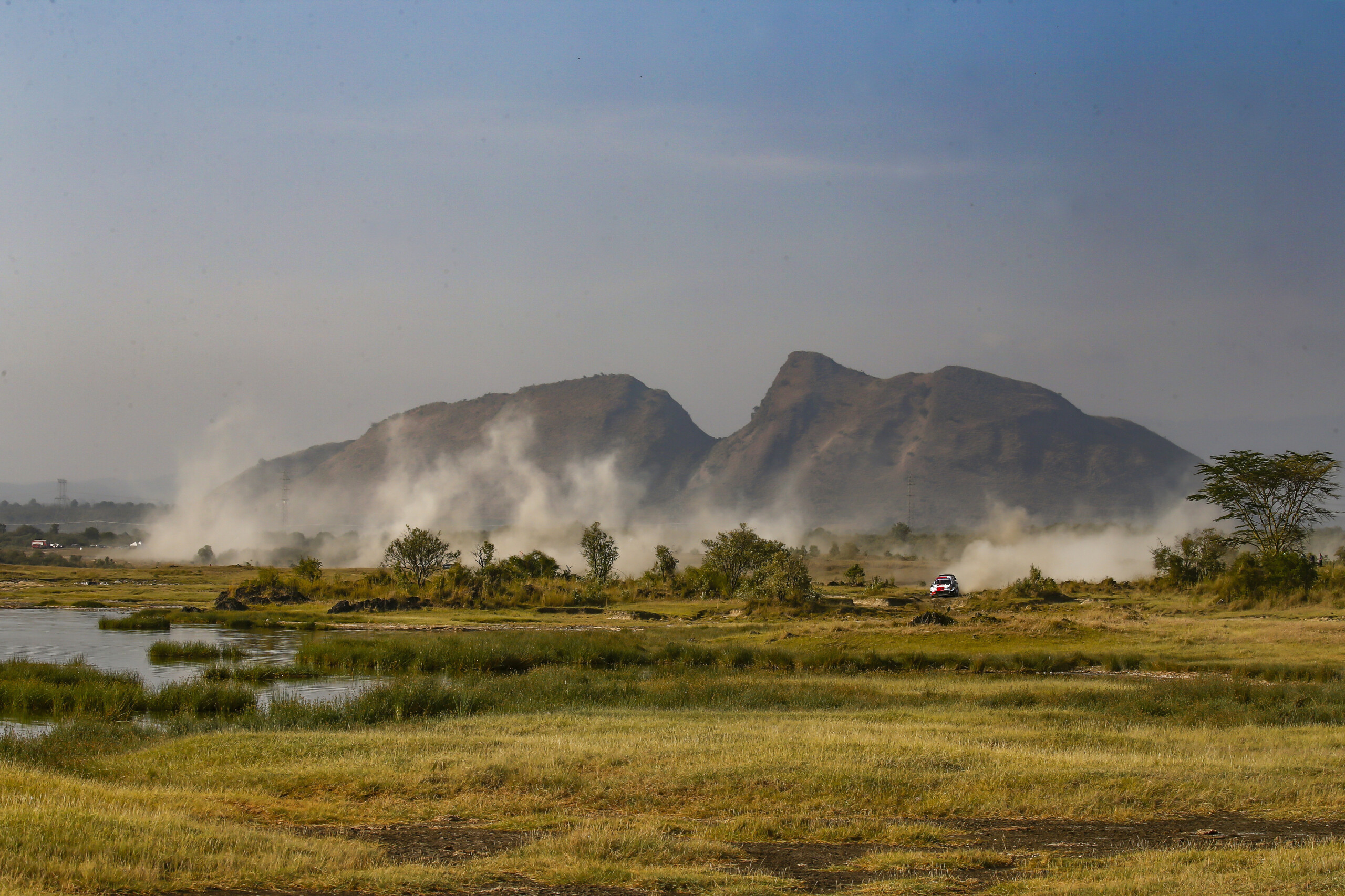 Kalle Rovanperä (7th)
"The plan was different today, as we couldn't really gain positions just through our driving, so we were just trying to avoid issues and see if something happens in front. The stages were not so soft today, so they were a bit more enjoyable to drive and we could keep the pace up without taking any big risks. Tomorrow I think the stages could be quite soft like on Friday, so it will be interesting to see how rough the conditions will be and what we can do on the Power Stage, because we still need to take care of our overall position as well."
Elfyn Evans (12th)
"It was good to be back out today and to get experience of the stages here. It was quite difficult to read the road ahead in some places, so good pace-notes were quite key. In the afternoon the stages hadn't deteriorated too much since the first pass, which was quite a surprise given the conditions we saw yesterday. But our main focus was on bringing the car back in one piece and making sure that we have a good car for tomorrow. The stages we have tomorrow are very demanding with quite different character between them. Of course, we'd like to target the Power Stage if we can; let's see how it goes."
M-Sport Ford WRT
Gus Greensmith (5th)
"My car felt much better suited to the fast, flowing stages today. We struggled a little for traction in the deep, sandy 'fesh-fesh' that builds up in some of the slower sections of the roads here but I am happy that we have been able to show our true pace today.
"Among all of the drivers, when we talk to each other it's clear that we are all experiencing many of the same issues, not least the way that the road changes from the first pass to the second after so many cars have been through. Also, the rally organisers have put rocks out to prevent cars going too far off-line when you cut corners, which weren't there on the recce and which can get pulled out by the cars before you, which certainly adds an extra challenge.
"Your nature is to hesitate a little in that moment but I feel that we have generally gone as smoothly through the stages as we can. If we can get to the finish cleanly, I think we can all take a lot away from the experience."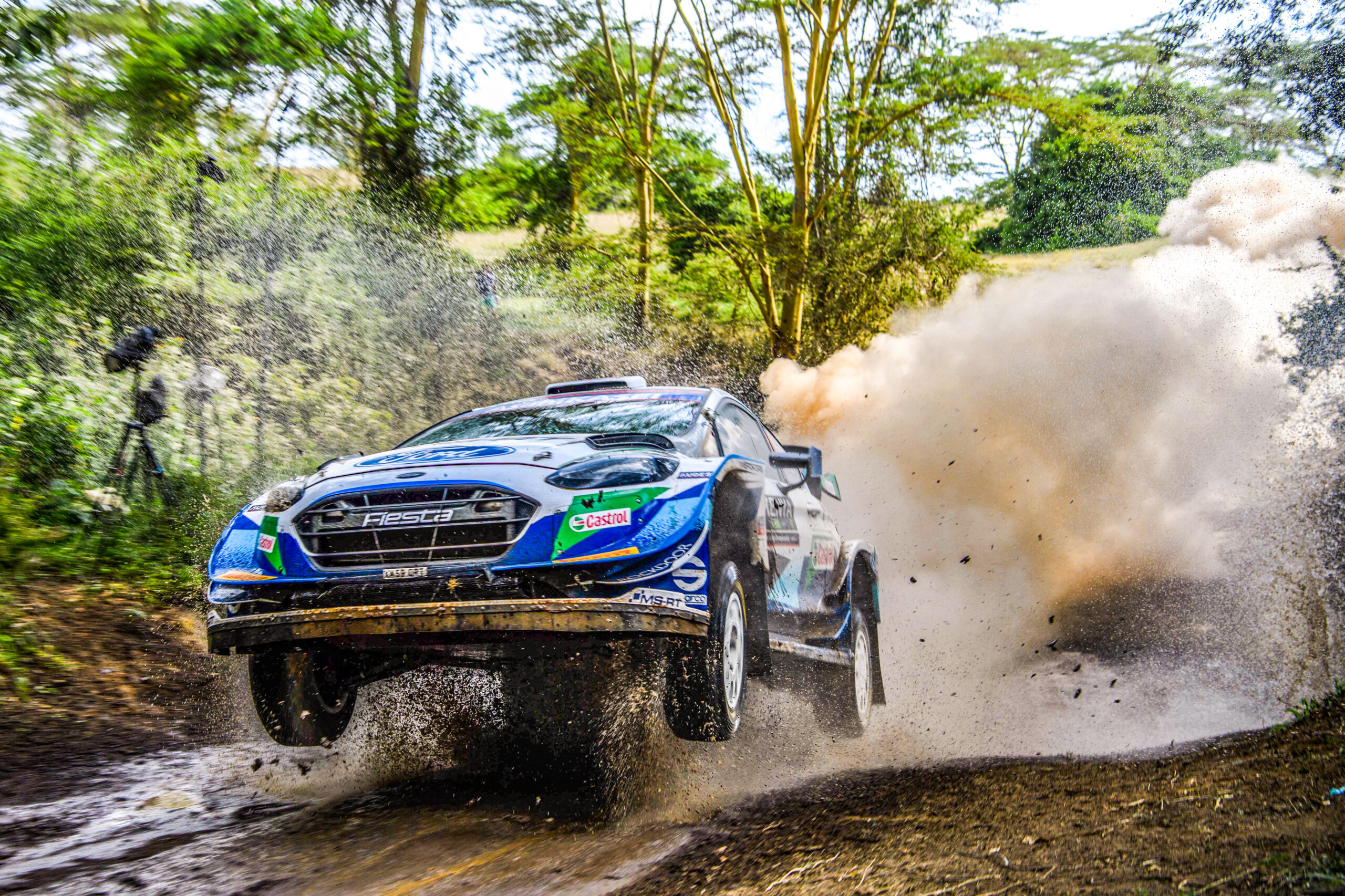 Adrien Fourmaux (6th)
"Hopefully one day the first stage win will come but it's good to have good pace today. I was maybe a little too careful on the first stage of the day but on the second we were able to push and to be beaten to the stage win by the most successful man in the sport today is a nice fight to have.
"I was really comfortable on the second loop when we repeated the stages. I knew where the road was clean and where I could push, so there were times when I was able to show the speed that we have. It was a very positive day for us overall and with Gus and myself both in a good place to start the final day I hope we can bring the right result for the team. "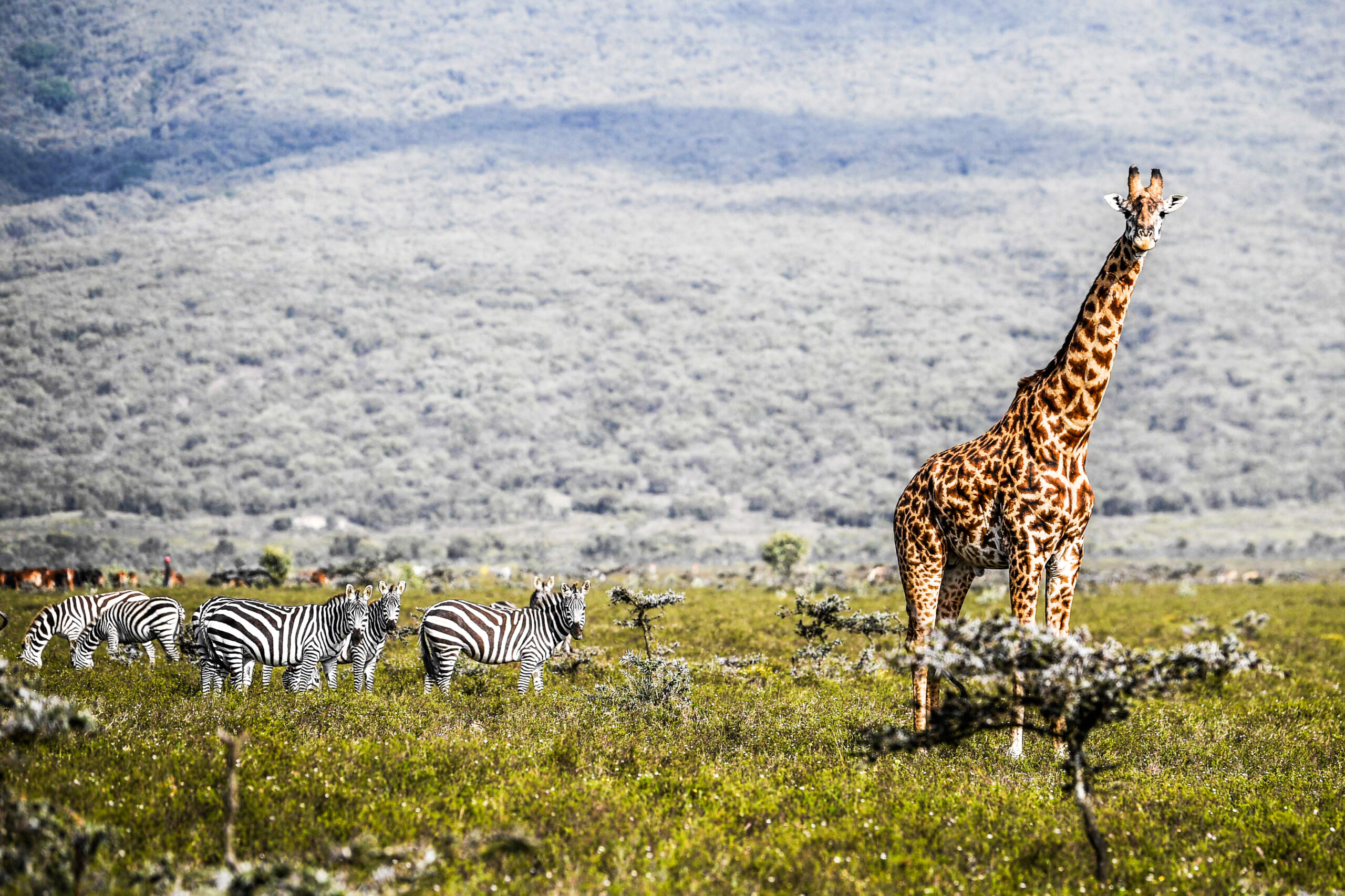 Sunday
The final day then and five stages totalling 53.49km of competitive action. The start list looked like this – Sordo, Evans, Bertelli, Rovanperä, Fourmaux, Greensmith, Tänak, Ogier, Katsuta, Neuville.
Into SS14 Loldia 1 – 11.33 km then and whilst Thierry emerged from the stage in the lead but it was game over again for the Belgian. The rear right suspension had broken, and he was out from the lead and out from the rally. Once again Hyundai lost a well-deserved win. Top three in the stage was Seb, Adrien and Ott.
Into the next one then, SS15 Hell's Gate 1 – 5.63 km, the shortened power stage and Elfyn was fastest from Ott and Seb. New overall leader Takamoto was fourth fastest, just 0.8 seconds ahead of Seb and Ott now was in third overall. Elfyn's pace was great to see and this brought him into 11th overall.
The next stage, SS16 Malewa – 9.71 km saw Adrien take his first ever stage win after such a strong showing in the last few rounds and M-Sports' first of the season. Ott and Seb were second and third fastest. Seb and Takamoto were joint leaders of the rally as well! Elfyn was now into tenth overall, having passed Lorenzo Bertelli.
The penultimate stage then, SS17 Loldia 2 – 11.33 km and Seb was fastest from Adrien and Gus bringing the other M-Sport Fiesta to the top. Seb's pace took him to the top of the leaderboard and now Takamoto was second, but looking at scoring the best result of his career to date.
The final stage of the rally then, SS18 Hell's Gate 2 power stage – 10.56 km and the crews got to run the full stage. As always there was a tweak to the running order – Rai, Patel, Tundo, Sordo, Bertelli, Evans, Rovanperä, Greensmith, Fourmaux, Tänak, Katsuta, Ogier. Onker Rai set the early benchmark in his Polo R5 before the faster cars came through. Fastest time was set by Ott, with Kalle, Elfyn, Seb and Dani taking the remaining points paying positions.
Final Overall Classification – Safari Rally Kenya
| | | | | |
| --- | --- | --- | --- | --- |
| 1 | S. Ogier | J. Ingrassia | Toyota Yaris WRC | 3:18:11.3 |
| 2 | T. Katsuta | D. Barritt | Toyota Yaris WRC | +21.8 |
| 3 | O. Tänak | M. Järveoja | Hyundai i20 Coupe WRC | +1:09.5 |
| 4 | G. Greensmith | C. Patterson | Ford Fiesta WRC | +1:44.7 |
| 5 | A. Fourmaux | R. Jamoul | Ford Fiesta WRC | +1:54.6 |
| 6 | K. Rovanperä | J. Halttunen | Toyota Yaris WRC | +10:53.4 |
| 7 | O. Rai | D. Sturrock | Volkswagen Polo GTI | +29:26.4 |
| 8 | K. Patel | T. Khan | Ford Fiesta R5 | +33:30.4 |
| 9 | C. Tundo | T. Jessop | Volkswagen Polo GTI | +36:40.7 |
| 10 | E. Evans | S. Martin | Toyota Yaris WRC | +49:22.7 |
Let's hear from the drivers after this incredible rally!
Toyota Gazoo Racing WRT
Sébastien Ogier (1st)
"It feels amazing to win the Safari Rally. I didn't think it was still possible after our trouble on Friday, but I always give my best up to the end to take the maximum points possible, and in Safari we knew many things can happen – and they did happen. I think that since our issue on Friday we've been very strong for the rest of the weekend. We had really good pace and the car has been amazing. It's a huge step for both championships, so a very good day for the team. I also want to congratulate Taka who took an amazing result: It was not that easy to catch him at the end."
Takamoto Katsuta (2nd)
"I'm feeling very good to have achieved this podium. It has been a really long weekend with a lot of things happening. Everybody has had some problems but we survived and that's why we are in this position. I must be happy with this result. I did not expect to finish on the podium on the Safari because this rally is very special and all the top-level guys are so experienced. I expected it to be a tougher weekend for us but I'm really happy. I can still improve and hopefully in the future I can match Seb and win rallies. Thanks to the WRC Challenge Program because without it I would not be here: It has helped me to develop from nothing, so thanks to Toyota and to Akio Toyoda, and to the whole team."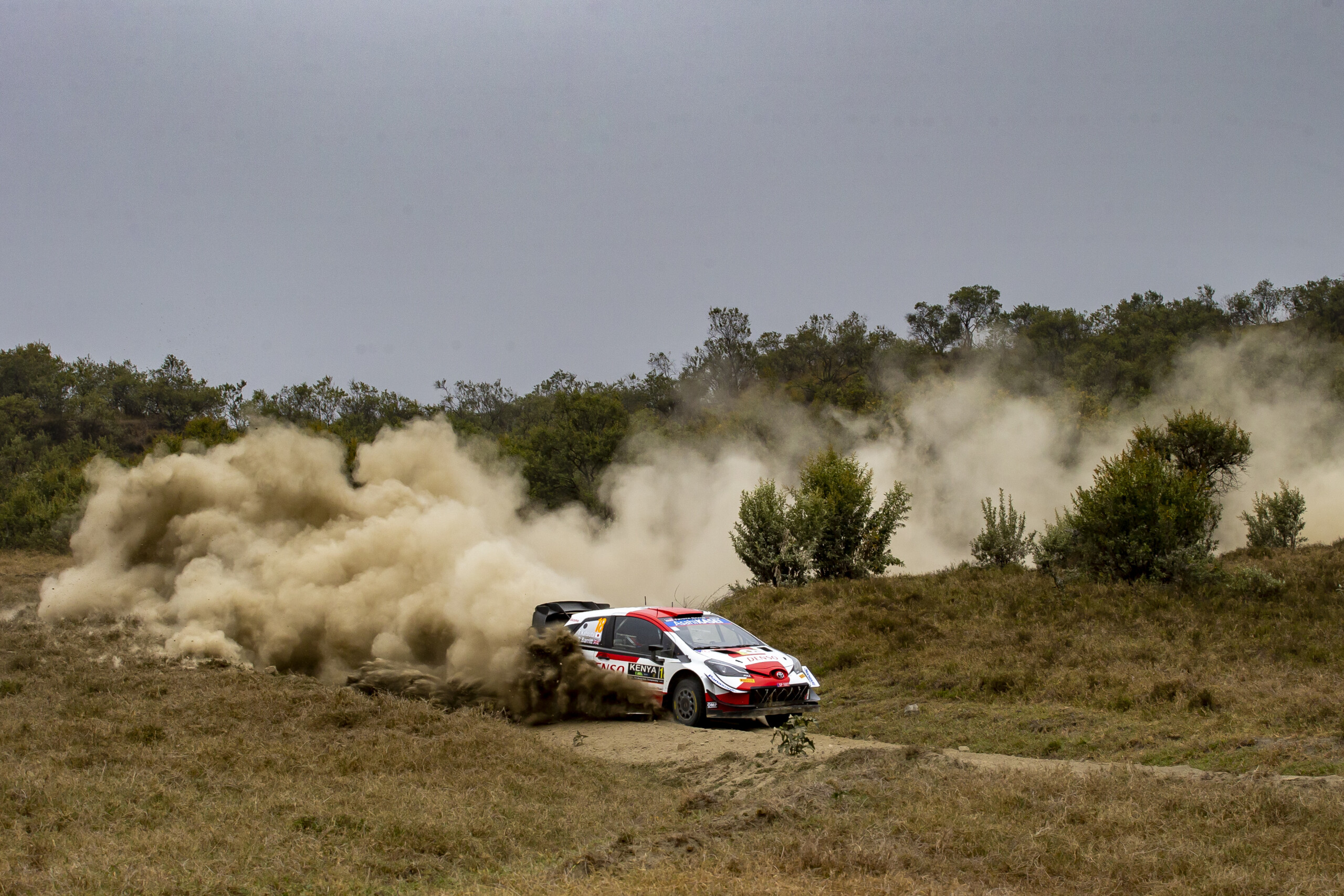 Kalle Rovanperä (6th)
"I had been waiting for the chance to go for some extra points in the Power Stage, and we had quite a good run. It was a big push, and with two hard tyres on the car it was not the best option. We were quite close to taking the maximum points, but four points was still really good. Overall, it was a difficult weekend and not what I was hoping for, but the team did a great job to keep the car going, so thank you to them."
Elfyn Evans (10th)
"Today we were looking for points and we gave it a good go in the Power Stage, although it was very difficult to judge where the grip was. It's disappointing to only come away from here with a few points after the error on Friday. But it was good to drive most of the stages and gain experience of this event for the future, and now we have to look forward and focus on Estonia. Credit to the team and to Seb for the victory, and I'm really happy to see Taka and Dan on the podium as well."
Hyundai Motorsport
Ott Tänak (3rd)
"On the one hand, it is good to be back on the podium and to take maximum Power Stage points, but this has been another difficult weekend for the team. My approach to this event has been to drive at 50-60% of my maximum, to not make any mistakes and to be as smooth as possible. Friday was demanding, just as Safari Rally needs to be, and it was like that again this morning. It has been an impressive event, and enjoyable to do something different and unique, for instance the fesh-fesh on Friday, which was very challenging and like an adventure. It is a shame for Thierry that it didn't work out for him this weekend. We now head back to Estonia, my home event, which should be fun."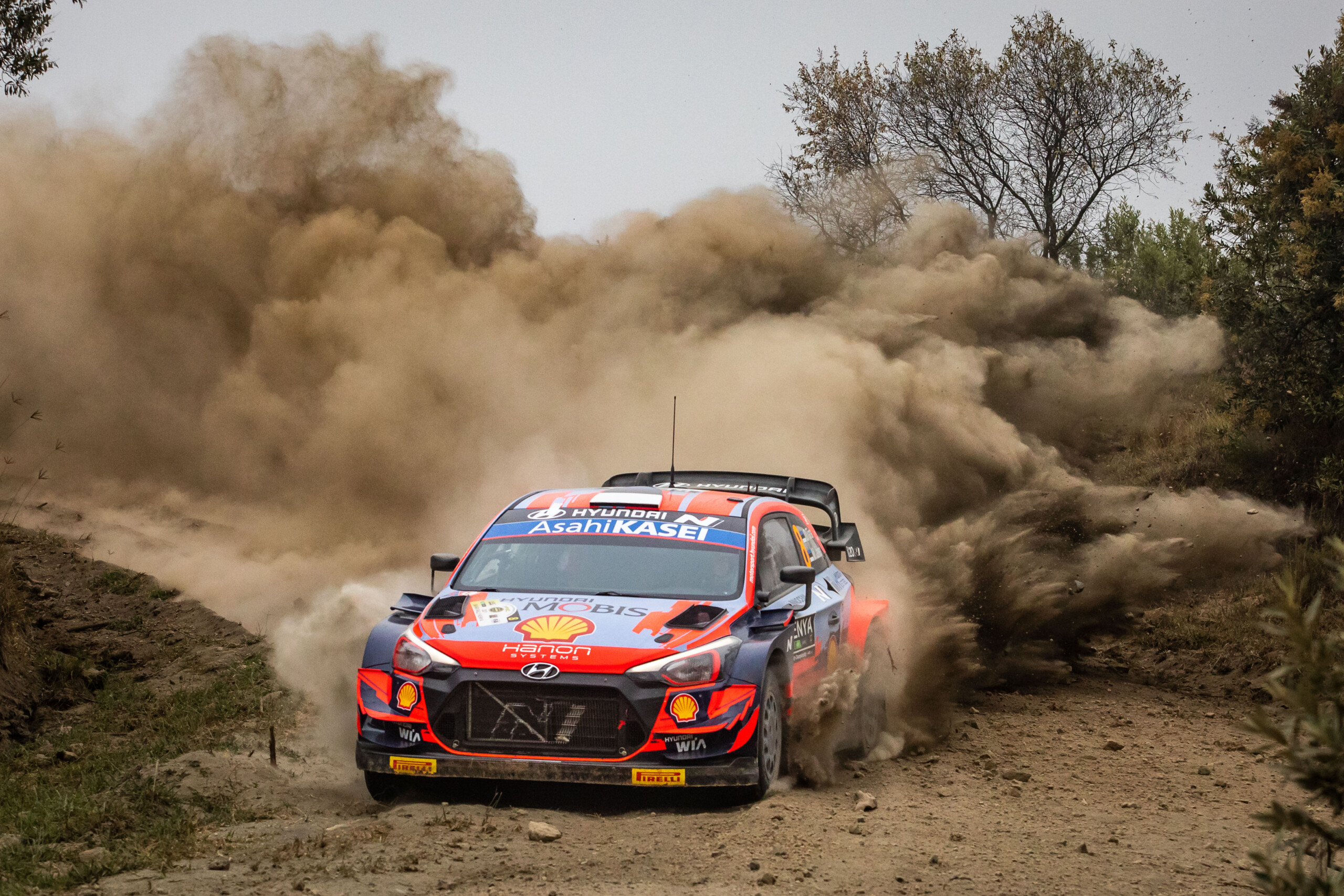 Dani Sordo (12th)
"It has not really been a good weekend for us. We had our problem on the first day, and we lost all of our possibilities to fight for a strong result then. After that, we hoped Thierry and Ott would be able to take some points, but it was unfortunately not straightforward. As a team, we are going through a bad period, but I am sure things will change. We will work through this situation together and come back stronger."
Thierry Neuville (DNF)
"This is a big disappointment, not just for me but also for the whole team. It's a tough time at the moment, as a team standing together, retiring from the lead for the third rally in a row. Basically, we came to a very slow corner, and at the exit suddenly I felt something break on the car. We tried to finish the stage but after investigation we saw that the damper had exploded, and we had to stop there. We knew this would be a tough event, but we were prepared for it and did the job – me and Martijn in the car, the mechanics, everyone. I enjoyed the weekend and had good fun. I felt comfortable in the car, we were fast and controlling the speed throughout the event, so there are lots of positives to take away. The motivation is still there we are just missing the luck, but we will regroup, find solutions and come back stronger as a team."
M-Sport Ford WRT
Gus Greensmith (4th)
"Generally, it was a very good rally. Fourth and fifth was very good for the team, it brings us some good points. We had some bad luck with the rain yesterday but it was a very good and fair battle with Adrien this weekend.
"I always prefer to win on the road, so while fourth place is a great feeling it would be nice to claim it next time without a penalty for Adrien. Last time we battled this close together in Portugal I came out on top, this time it was his turn, at least in the eyes of the stopwatch! Nevertheless, a fourth-place finish is tremendous for the whole team and now it's time to focus on Estonia. "
Adrien Fourmaux (5th)
"The only strategy this morning was to bring the car back. The Safari Rally has been probably the nicest experience that I have ever had in my career, a really great adventure. This country is sometimes completely crazy, especially the road sections, on the way back to the hotel yesterday we were completely blocked for more than 90 minutes but it's a great adventure, the welcome has been truly amazing. I love it.
"The final day brought us the roughest, rockiest stages of the event but also the most beautiful, right up in the middle mountains with so many amazing animals that I can't wait to watch it back on the TV. There was less time to enjoy it today but, on the recce, we saw monkeys, zebras, giraffes, everything to be honest.
"In spite of the time penalty, to end the rally, my second event on gravel in the Ford Fiesta WRC, with a stage win is an incredible feeling and I think it will bring good memories for a long time. Congratulations to Gus on his fourth place and thank you to everyone on the team, and thank you Africa."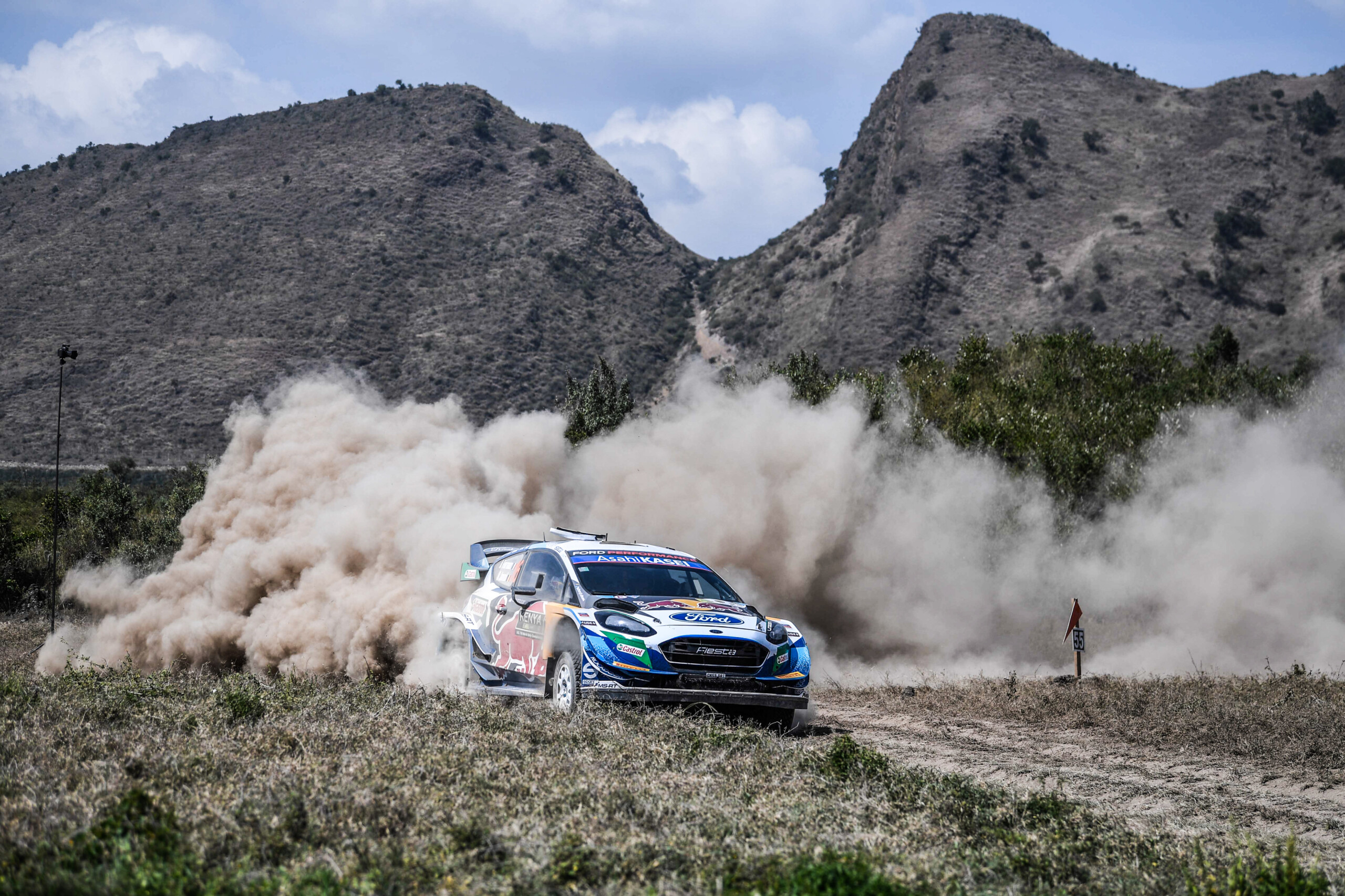 My Thoughts
Let's start with Toyota. What a brilliant drive from Seb Ogier. He and Adrien held fourth overall on Friday almost two minutes from the lead. Their drive from that point brought them up the leaderboard was the kind of drive we have got used to from the champions. Takamoto led a rally for the first time and scored a well deserved first podium with a very measured drive. Quick when he needed to be and keeping it on the road when that was required. Kalle's drive was really good and if he'd not got stuck and lost that time on Friday, then he'd have certainly been on the podium and maybe even been challenging for victory? Elfyn salvaged some points after a really surprising mistake on Friday, but it could have been so much more. At the time he was faster than Seb and could well have finished on the podium if not taken victory.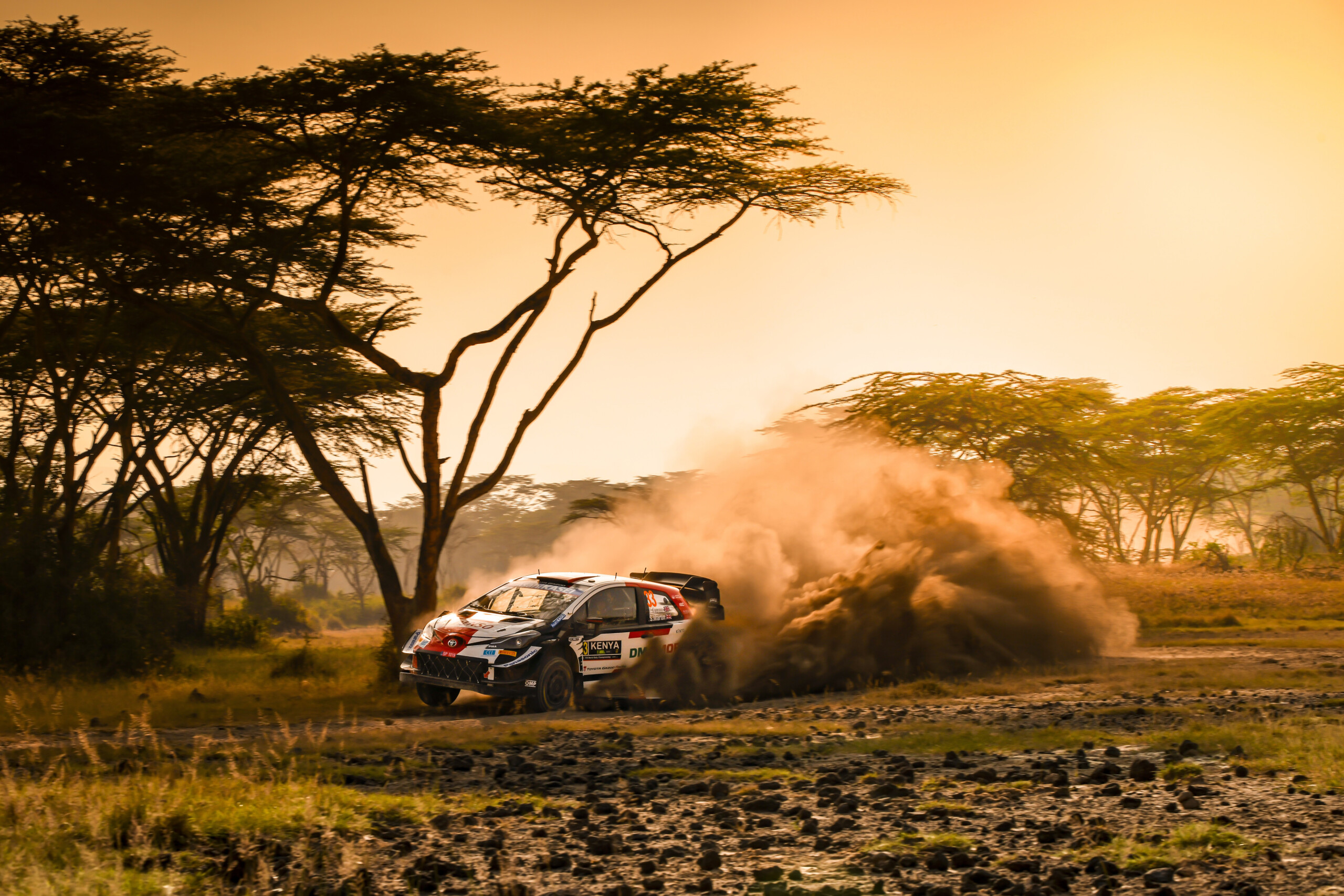 Moving onto Hyundai it was a case of what might have been again. They had full control of the lead and yet again the suspension on the rear just gave way. Ott came through and took a well-deserved podium after setting the pace on some stages and despite having his own problems with his car, at least he made it to the end. Thierry lost a well-deserved victory to be honest. He was very quick and even with the problems in the final stage on Saturday he'd increased his lead despite the huge rain that he and Martijn had to navigate through. Dani suffered a rare mistake, but returned like Elfyn to the fray and brought the car home providing good support for his teammates as well.
Finally, at M-Sport they came with a plan and stuck to it. Quick when they needed to be, Adrian and Gus set some good top three times, with the Frenchman taking his first ever stage win and M-Sport's first of the year. Gus showed what a mature drive he is capable of and delivered a great result finishing in fourth overall.
2021 FIA World Rally Championship for Drivers' Standings
After round six
| | | |
| --- | --- | --- |
| 1 | S. Ogier | 133 |
| 2 | E. Evans | 99 |
| 3 | T. Neuville | 77 |
| 4 | O. Tänak | 69 |
| 5 | T. Katsuta | 66 |
| 6 | K. Rovanperä | 56 |
| 7 | A. Fourmaux | 32 |
| 8 | G. Greensmith | 32 |
| 9 | D. Sordo | 31 |
| 10 | C. Breen | 24 |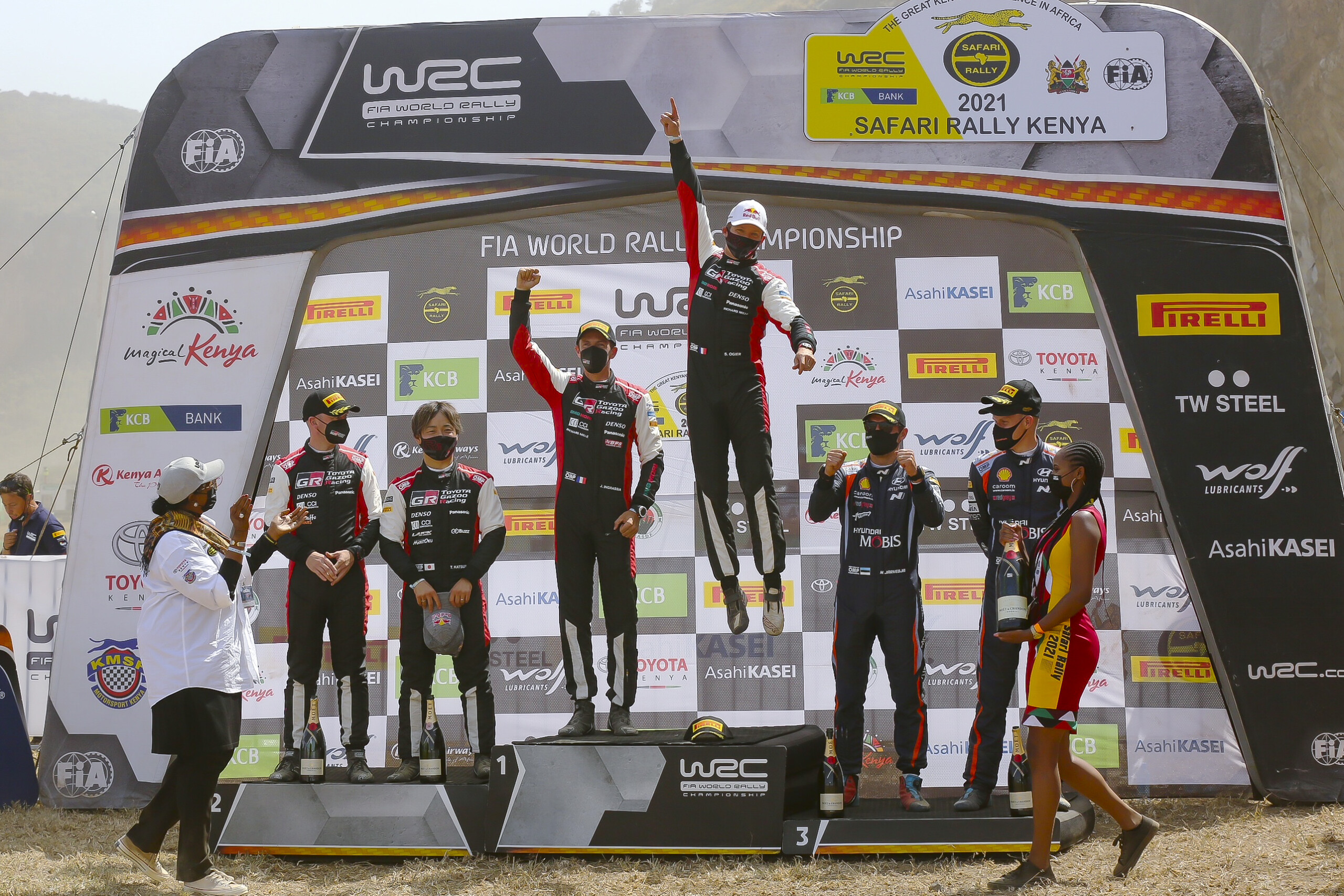 2021 FIA World Rally Championship for Manufacturers' Standings
After round six
| | | |
| --- | --- | --- |
| 1 | Toyota Gazoo Racing World Rally Team | 273 |
| 2 | Hyundai Shell Mobis World Rally Team | 214 |
| 3 | M-Sport Ford World Rally Team | 109 |
| 4 | Hyundai 2C Competition | 28 |
Next rally takes place on the weekend of the 15th to the 18th of July with Rally Estonia. Pop back in the week before for my preview.