After missing out on the roads in Portugal last year, round four sees the first of four gravel events in a row and will have a big say in the destination of this season's crown. When this event last ran in 2019 Ott took a good win from Thierry, whilst Seb was third with Citroen at the time.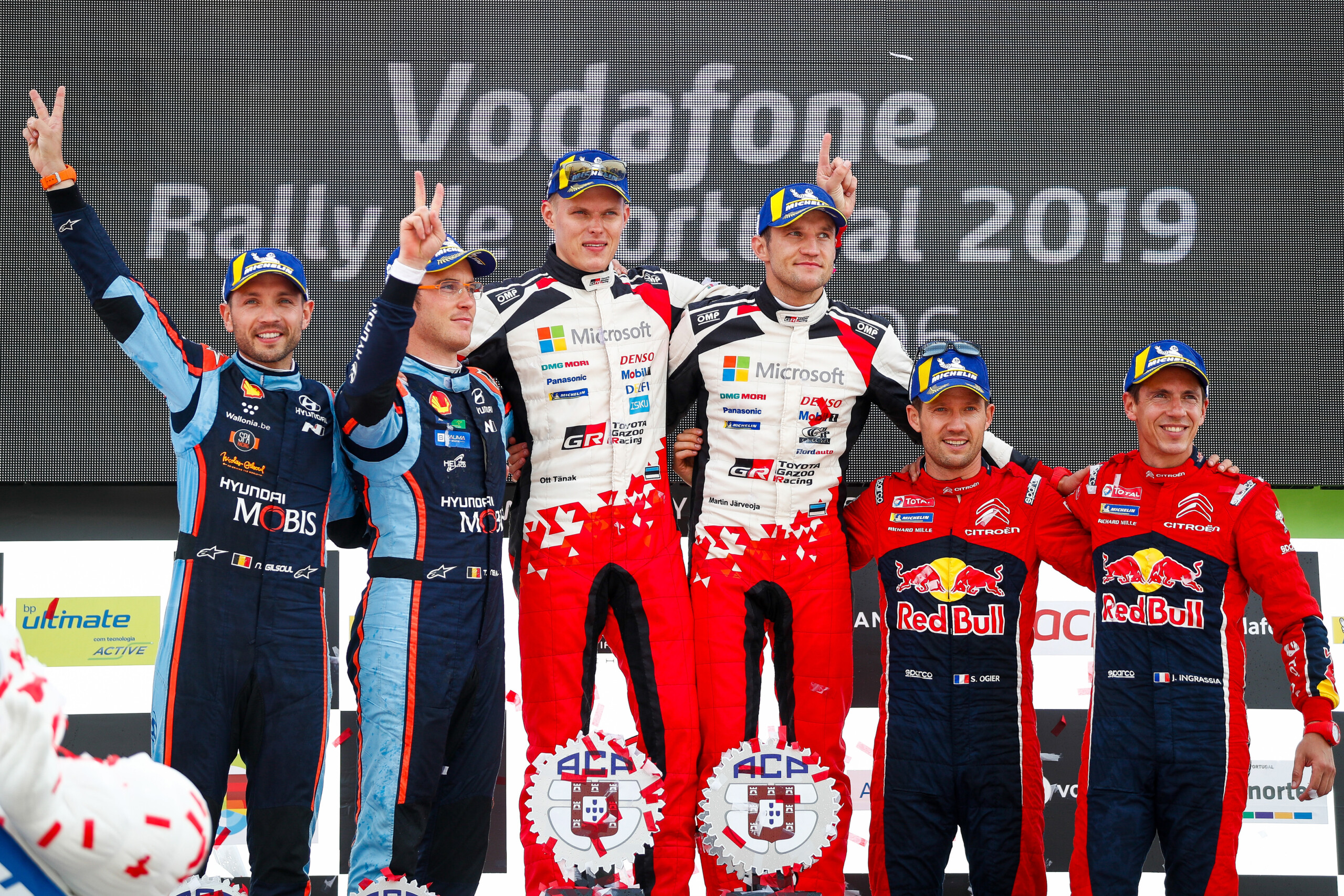 Now here are the details of the stages.
After shakedown on Thursday, the 2021 Rally de Portugal will open with a ceremonial start in Coimbra.
Friday features two loops of Lousã (12.35km), Góis (19.51km) and Arganil (18.82km), separated by a tyre fitting zone, followed by Mortágua (18.16km) and the Lousada super special (3.36km).
Saturday features over 165km of rally action. Crews will complete two passes of Vieira do Minho (20.64km), Cabeceiras de Basto (22.37km) and Amarante (37.92km) – the longest individual stage of the rally – before the Porto Foz super special (3.30km).
The Sunday comprises five stages: two runs of Felguieras (9.18km) and Fafe (11.18km) with just a single pass of Montim (8.75km).
Thursday May 20
Shakedown 4.60km (2.85 miles) 1030
Ceremonial Start Coimbra 2030
Friday May 21
SS1 Lousã 1 12.35 kilometres (7.67 miles) 0808
SS2 Góis 1 19.51 kilometres (12.12 miles) 0908
SS3 Arganil 1 18.82 kilometres (11.69 miles) 1008
Regroup Arganil 1043
SS4 Lousã 2 12.35 kilometres (7.67 miles) 1231
SS5 Góis 2 19.51 kilometres (12.12 miles) 1331
SS6 Arganil 2 18.82 kilometres (11.69 miles) 1438
SS7 Mortágua 18.16 kilometres (11.28 miles) 1605
SS8 Lousada SSS 3.36 kilometres (2.08 miles) 1903
Service Exponor 1950
Saturday May 22
SS9 Vieira do Minho 1 20.64 kilometres (12.82 miles) 0808
SS10 Cabeceiras de Basto 1 22.37 kilometres (13.90 miles) 0908
SS11 Amarante 1 37.92 kilometres (23.56 miles) 1024
Service Exponor 1205
SS12 Vieira do Minho 2 20.64 kilometres (12.82 miles) 1438
SS13 Cabeceiras de Basto 2 22.37 kilometres (13.90miles) 1538
SS14 Amarante 2 37.92 kilometres (23.56 miles) 1654
SS15 Porto-Foz SSS 3.30 kilometres (2.05 miles) 1903
Service Exponor 1923
Sunday May 23
SS16 Felgueiras 1 9.18 kilometres (5.70 miles) 0708
SS17 Montim 8.75 kilometres (5.43 miles) 0753
SS18 Fafe 1 11.18 kilometres (6.94 miles) 0838
SS19 Felgueiras 2 9.18 kilometres (5.70 miles) 1004
Fafe Regroup 1033
SS20 Fafe 2 11.18 kilometres (6.94 miles) 1218
Finish Matosinhos 1420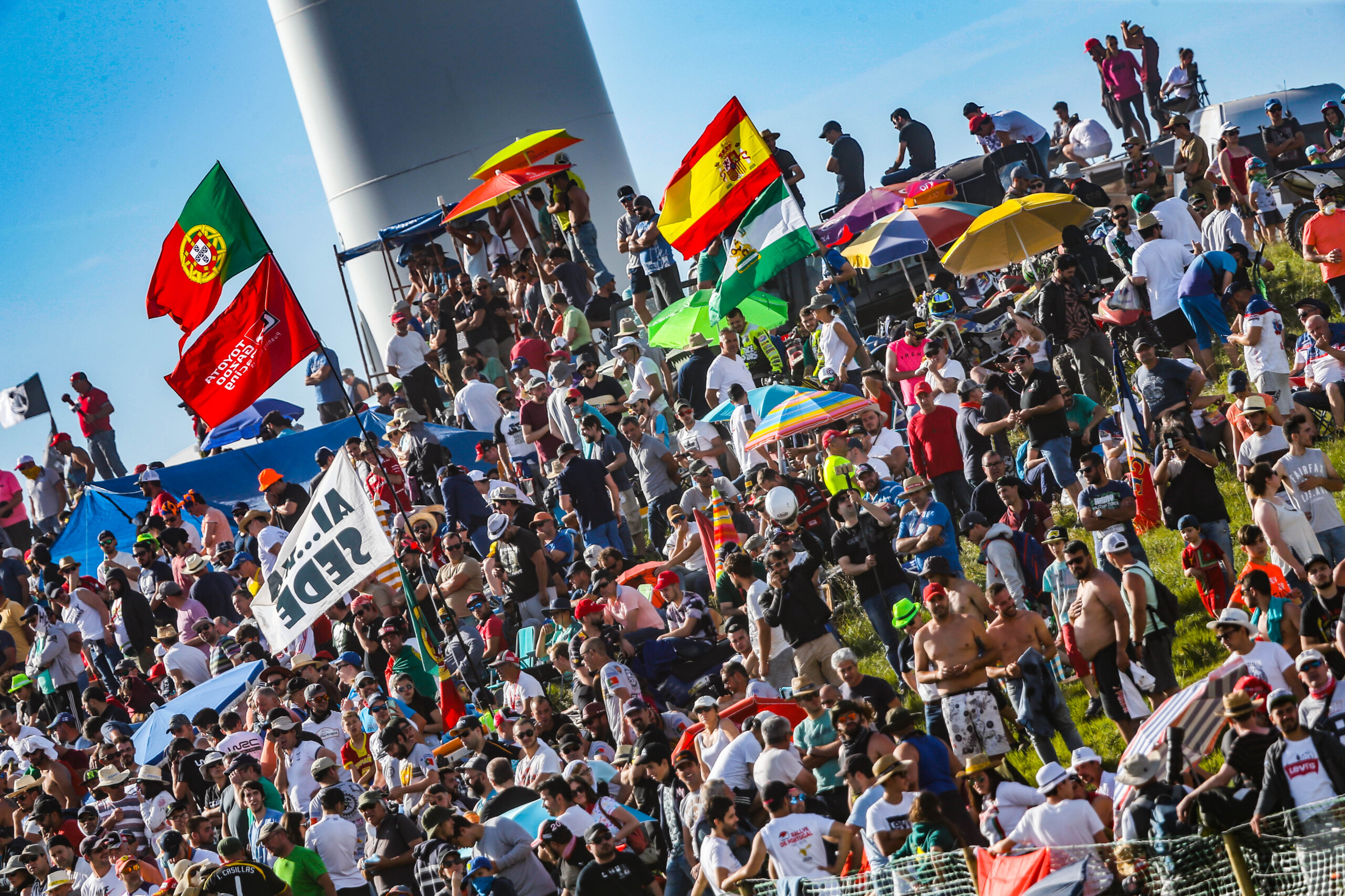 Let's hear from the drivers.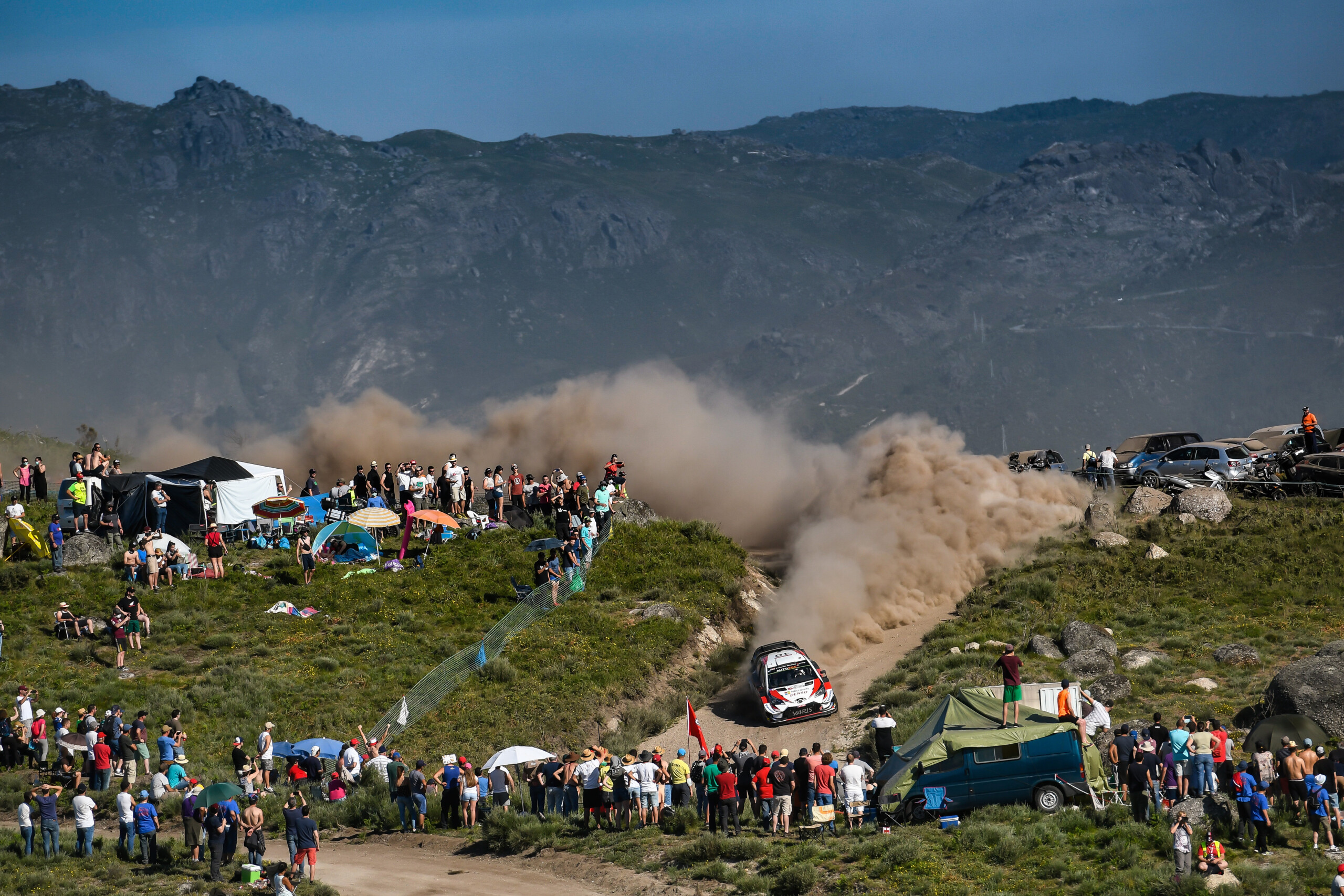 Toyota Gazoo Racing WRT
Sébastien Ogier
"It's great to be going back to Portugal. It's one of the most special rallies for me personally: It was where I achieved my first WRC victory in 2010, and we have had several wins since then as well. Portugal is also a country where there is a huge passion for motorsport and especially rallying, and we always have fantastic support there. This time, we know we will probably have to face tough conditions opening the road, but Portugal is a place where we can have rain at this time of year, and that is always what you hope for in this situation. We actually had pretty wet conditions during my pre-event test day. It means I haven't yet driven the new Pirelli gravel tyres so much in dry conditions, and we know that being clever with the tyre choice and managing them as well as possible is going to be an important part of this rally."
Elfyn Evans
"Portugal is always a nice event and I'm looking forward to going back there for the first gravel rally of the year. We have had four very different events to start the season and almost four different surfaces to contend with. As on the previous rounds, we will again be getting used to the new tyres in Portugal. Everything felt good in the pre-event test, but one consideration is that we won't have as many soft tyres to use during the rally as in previous years, and that could affect how we make our tyre choices over the weekend. It's been quite a while since the last gravel rally in Sardinia last year, so it's hard to predict how it will go, but we'll be there to give it our best shot like always."
Kalle Rovanperä
"After our retirement in Croatia it was nice to be back in the car just a few days later for our pre-event test in Portugal. It actually took some time to get back into the feeling – just because it had been so long since I had last driven on gravel. Overall, though I left with a good feeling from the car and from the new gravel tyres. I am excited to go to Portugal and compete on gravel again. I think it is an event that can suit me quite well, and I enjoyed it last time I was there in 2019 and we won our category. After Croatia, I think my approach will be a bit more sensible, but hopefully we can find a good speed straight away and fight for a good result."
Hyundai Motorsport
Thierry Neuville
"Rally de Portugal has always been a highlight in the WRC calendar, especially its atmosphere. We usually have hundreds of thousands of spectators on the stages as well as the famous Fafe stage on Sunday. Obviously, this year the situation could be different, but the stages are still looking great. It is going to be challenging and long rally. There is a lot of mileage to do and at the end there will be only one winner, so we have to be on top form to put ourselves in contention for victory."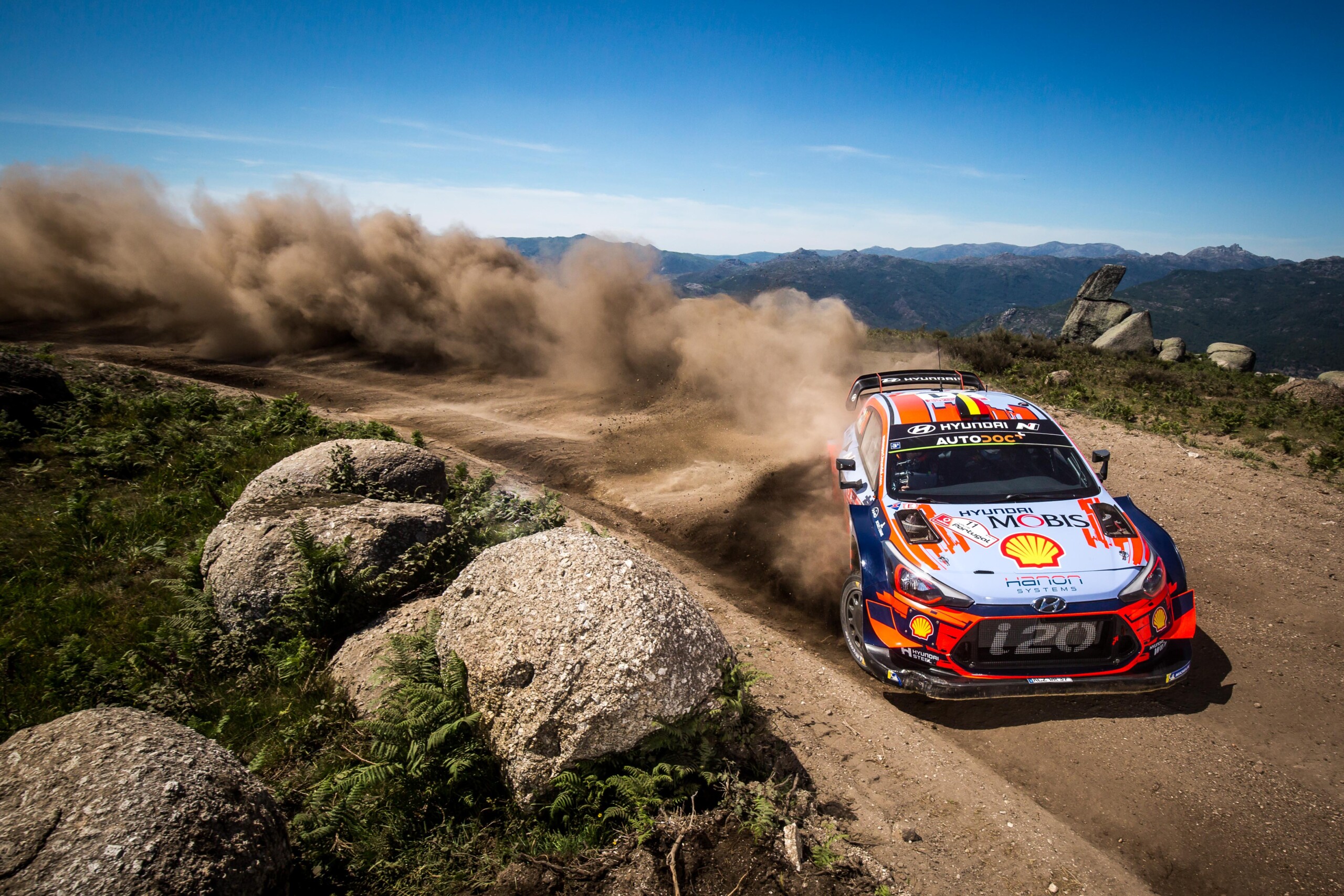 Ott Tänak
"We have been busy preparing for our first gravel event of the season. Our aim is to bounce back after a tricky and unrepresentative weekend in Croatia. Portugal generally has soft and sandy roads; it can get quite rough on the second loop as the gravel becomes increasingly disturbed as each car passes through. The Fafe stage on Sunday is very specific and demanding, but it is one of the stages we all look forward to. Altogether, it is a tricky event, but we are more than ready to tackle it head-on."
Dani Sordo
"Portugal is always special for me because it is so close to Spain. I really like the roads and the ambience. In previous years, I have always enjoyed an extra boost from the many spectators lining the stages. It is unlikely to be quite the same this year, due to the circumstances, but I am pleased we have the chance to compete in any case. I am excited to return to Portugal. I like the stages; they have a little bit more grip, although Fafe is quite slippery. We are set for an exciting weekend."
Ole Christian Veiby
"I've always enjoyed Rally de Portugal, it's both fast and rough, and the atmosphere is normally incredible. I have many good memories from the rally, and I have been quick there before. Winning at Rali Terras d'Aboboreira was a great start for the preparations ahead of Rally de Portugal. It's been nearly eight months since we last time competed on gravel, so it was good to get some mileage on stages similar to what we will have for the rally. It's always helpful to get a feeling of the speed, to find the pace. I'm looking forward to compete together with Oliver for the first time – it's good to finally have him onboard with us!"
Oliver Solberg
"Rally de Portugal will be very exciting. It's a really cool event, one I've always dreamed about doing. It's a classic and a big part of the history of WRC. It has many famous stages and the Fafe jump is very special. It's fantastic that we might have some spectators back and get some proper emotions and atmosphere on the stages. It will be my first time with the Hyundai i20 R5 on gravel as well as our first event for WRC 2, which will hopefully be a lot of fun."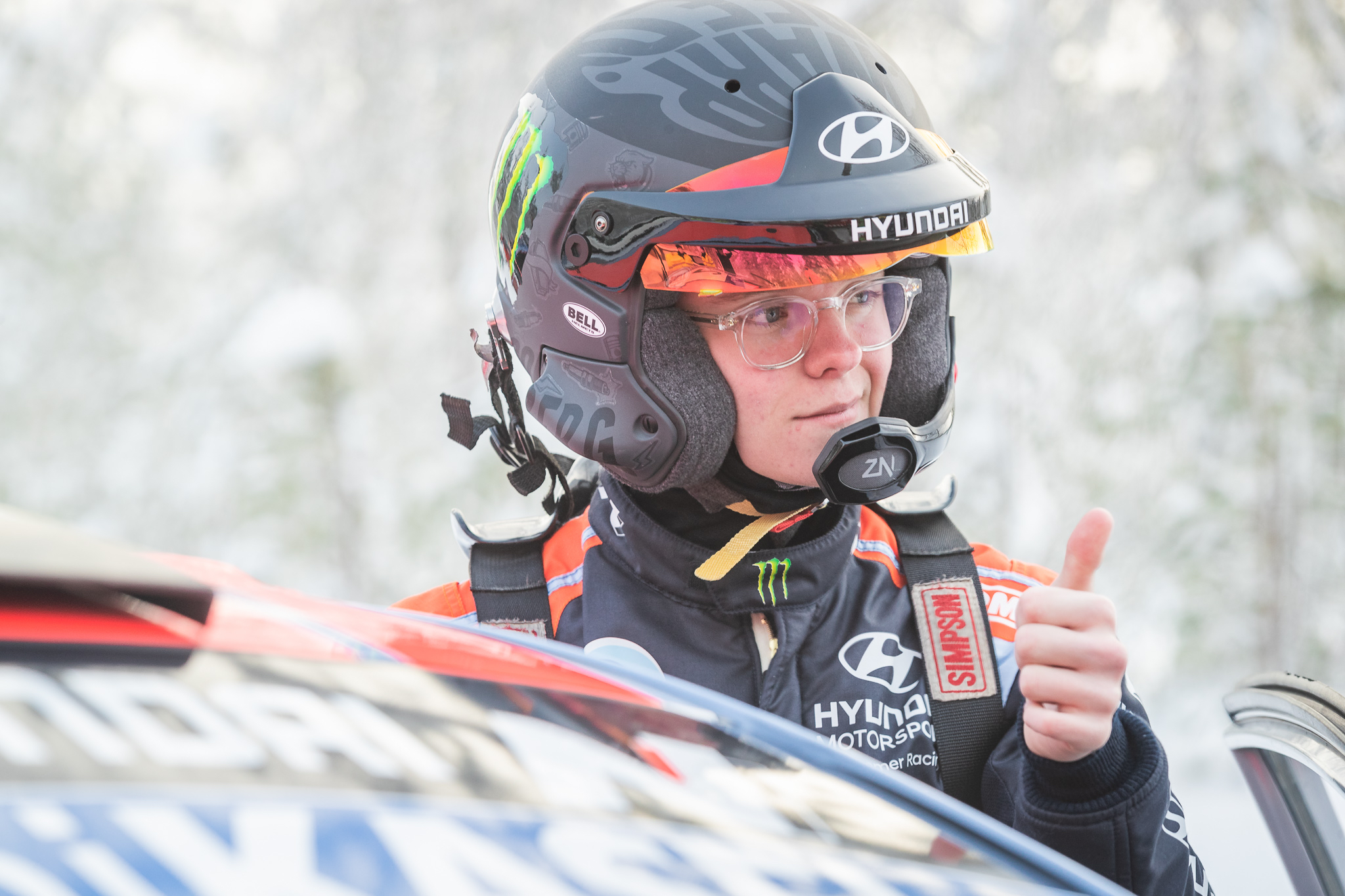 "Being in the WRC2 race is something else which is cool for this event. I watched the fight on the last few events and it's really close with some incredible drivers in there. Like I said, it's my first time driving the Hyundai i20 R5 on gravel, so let's see what we can do.
M-Sport Ford WRT
Gus Greensmith
"When I look at this rally, I think more to how I enjoy being behind the wheel rather than how tough the rally actually is. It's pretty cool to come to a country that loves rallying so much and it's the event of the season that I look forward to the most because of this.
"It's the first event I've done before in a WRC car so it's the first event I can draw experience from. You want a car that can generate the grip and find the traction on the first pass, which tends to be quite loose, but then also has the stability on the second pass when the base of the road becomes quite hard and rough.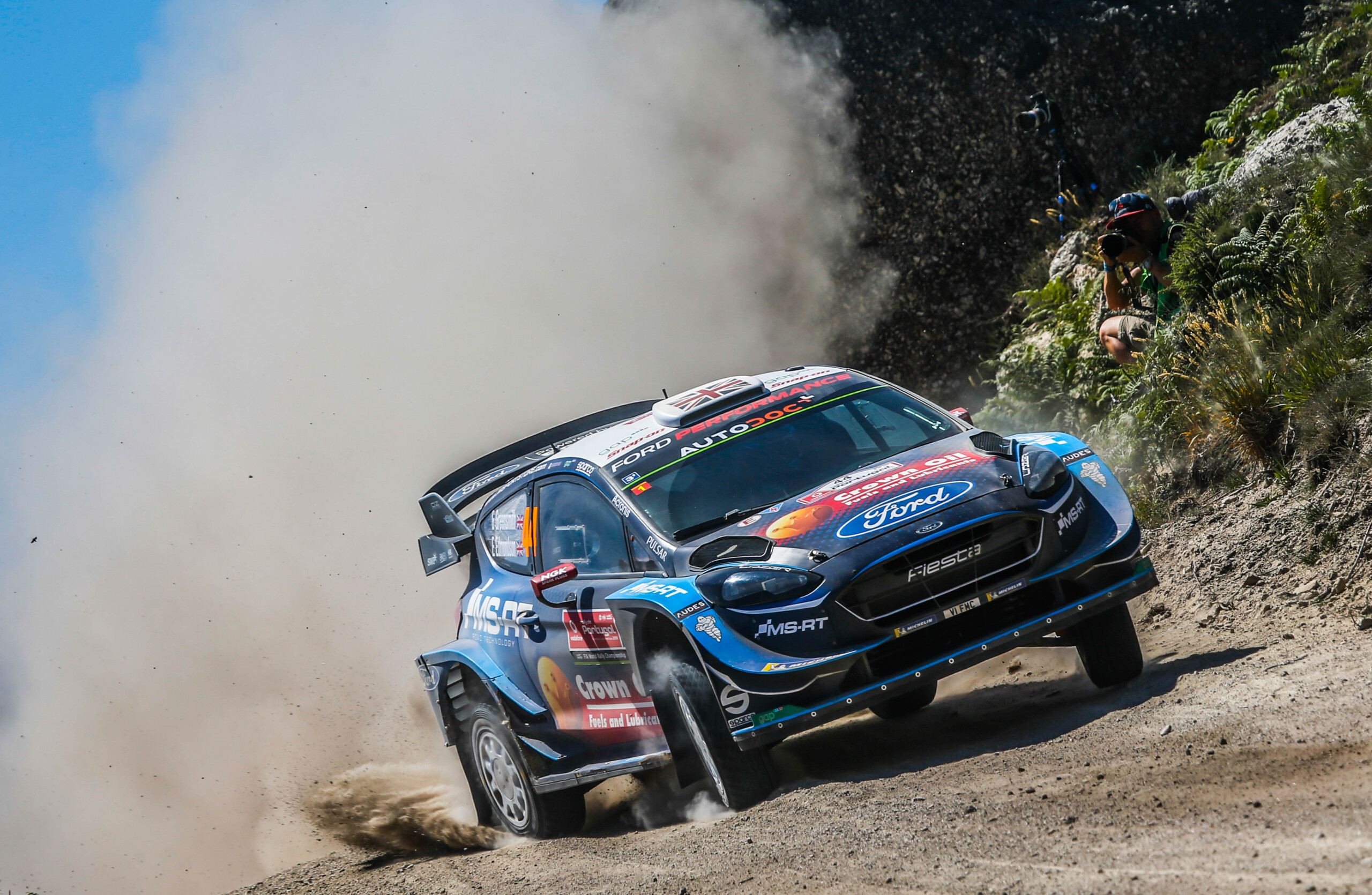 "I always set myself targets and a top five is realistic. We would have finished fifth in Croatia until the unfortunate technical issue meant we lost time. But it was a good step forward and I want to make the same step again in Portugal, particularly following the co-driver change, which was a positive from Croatia. But to achieve a top five at this level everything has to be done right and I can't be making any mistakes, so that's the focus."
Adrien Fourmaux  
"I'm just really happy and really excited to start, like I have been since Rich told me I would be doing this rally. I was here as a spectator in 2019 but this will be my first time competing on this rally and I know it will be a big challenge. But I hope to have a good pace and enjoy all the week, like I did in Croatia.
"I have no big expectations, it's the same goal as Croatia. The top six or top seven with good pace on some stages and some top-five times would be a good result for me. I am quite confident for this, but I am still learning. My favourite surface is gravel and I have done some good rallies on gravel, including Rally GB in 2019 when I finished second in WRC2.
"For my preparation I have been watching a lot of videos from the last few years on WRC Plus. It looks quite rough in some places with a lot of rocks on the road for the second pass. The first pass looks sandy on some stages, really soft gravel. But everything looks amazing and I'm sure it's going to be a really nice rally. And, of course, the jump of Fafe is one of the most famous jumps of the season for sure."
Teemu Suninen
"It's quite a tricky rally and on the rough side. If it's really warm and we are running further back on the starting list, we might see quite a lot of aggressive bedrock, which is hard for the tyres and something we have to manage. Still, it's not too rough for the cars, so basically, we have to go flat out but keeping in mind the tyres.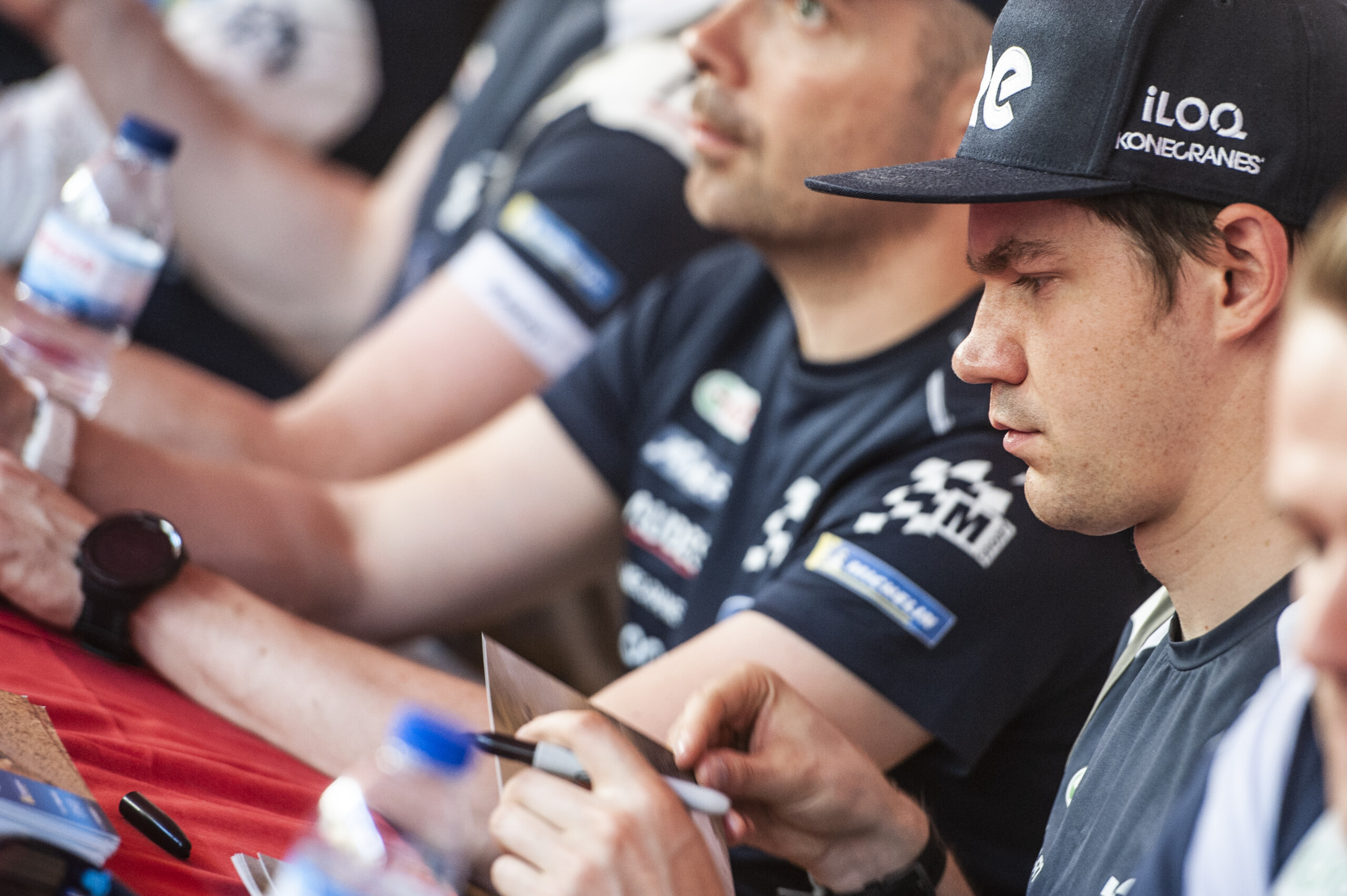 "My memories of Portugal are good. I started my first world championship rally not in Finland in Portugal and it's always been one of my favourite rallies, where I have some good results.
"If we have good pace I am going to go for the win if there is any chance. The main thing is to bring good results for the car and try to get more podiums for the team and for me. WRC2 is very competitive this season with a lot of good drivers and I am really looking forward to the challenge. I can beat these drivers and have beaten them, but everything is possible. We just need to have really, really good rally to get a podium."
Summary
We are set then for a very challenging rally, with the top drivers in the world. Road position will be key to the chances of the likely winner, which means that we need to look at Hyundai teammates Thierry and Ott as possible winners given their positions in the standings. Thierry will want to be comfortable in his i20 so that he can express the speed that we know that he has. If Ott can also get the car to how he wants it, then he will also be on the pace, and we know what that means. Both have their new contracts with the team, which gives them stability for the future.
At Toyota, Elfyn will hope that his position in the championship standings will give him the opportunity to push for a podium finish and perhaps even victory. Although Seb will be opening the road, he'll have an eye on a good finishing position in the points and power stage points on Sunday. Kalle will want to get a finish after his early exit in Croatia last time out.
The two youngsters at M-Sport will be looking to gain good experience for the future. They will want to show good pace when they are comfortable, and it will be interesting to see which of them comes out ahead, whilst Teemu will be competing in the WRC2 category and biding his time till he gets to compete at the top level again.
Elsewhere there are other drivers competing, with Chris Ingram continuing his WRC3 program with Rally Warrior, and Esapekka Lappi also competing in a Skoda Fabia WRC2. Well worth keeping an eye out for their progress.
You can follow all the live action on WRC Plus and pop back for my full stage by stage review in the week following the event for anything that you might miss. Enjoy!