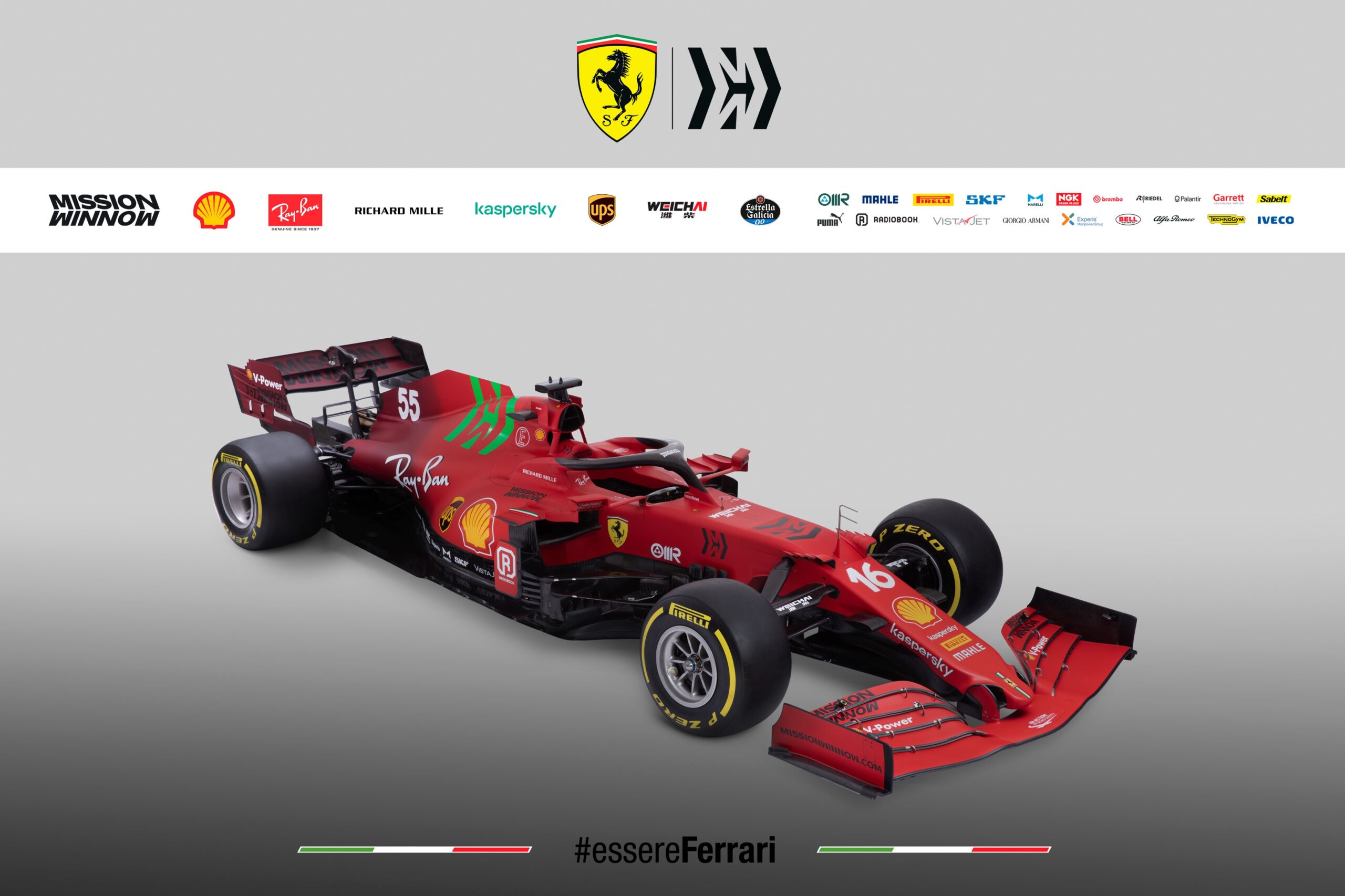 By Rhea Morar
The final piece of the Formula One car reveal puzzle has now been put in place, with Scuderia Ferrari revealing their challenger, the beautiful SF21.Broadcasting from Museo Ferrari, Mattia Binotto the Team Principal of Ferrari presented the single seater using hologram technology, instead of the usual Ferrari fanfare, no doubt due to the Covid-19 pandemic.
As with all the 2021 cars, there was a partial freeze on development, with the SF21 being described as "born out of last year's car" with revised aerodynamics and a new power unit (which will bring music to the ears of Tifosi everywhere). Ferrari have had a torrid time in recent years and are seeking a season in which they can provide a title challenge again. Power unit 065/6, as it has been named, has been worked on extensively with Ferrari's technical partners with an efficiency in areas such as recovery of exhaust fumes being targeted. Ferrari have also made major changes to their aerodynamics, spurred on by regulation changes which has seen them focus on increasing aerodynamic charge and reducing drag. The new front wing and nose have added to the aerodynamic efficiencies that Ferrari have worked on for the 2021 season. The technical changes are arguably overshadowed however by the stunning new livery.
The standout features of the sleek livery are the burgundy coloured rear which is a nod to the very first Ferrari racing car, most recently seem at the Mugello Grand Prix in 2020, and bright green on the engine cover featuring the logo of title sponsor Mission Winnow. The deeper red effect is certainly eye-catching and will bring a smile to the hearts of the loyal fans of this iconic brand.
Ferrari and certainly the F1 world need a better 2021 and one can only hope that the optimism of the launch will be rewarded on track as Charles Leclerc and Carlos Sainz take to the track
Technical specifications Ferrari SF21
Power unit 065/6
Capacity 1600 cc
Max RPM 15,000
Supercharging Single turbo
Fuel flow 100 kg/hr max
Configuration V6 90°
Bore 80 mm
Stroke 53 mm
Valves 4 per cylinder
Injection 500 bar – direct
ERS System
Configuration Hybrid energy recovery system via electrical Motor Generator Units
Battery pack Lithium-Ion batteries of minimum 20 kg weight
Battery pack max energy storage 4 MJ
MGU-K max power 120 kW (161 hp)
Max MGU-K RPM 50,000
Max MGU-H RPM 125,000