Mercedes has unveiled its new W12, the car with which it hopes to win an eighth consecutive pair of F1 titles in the hands of Lewis Hamilton and Valtteri Bottas.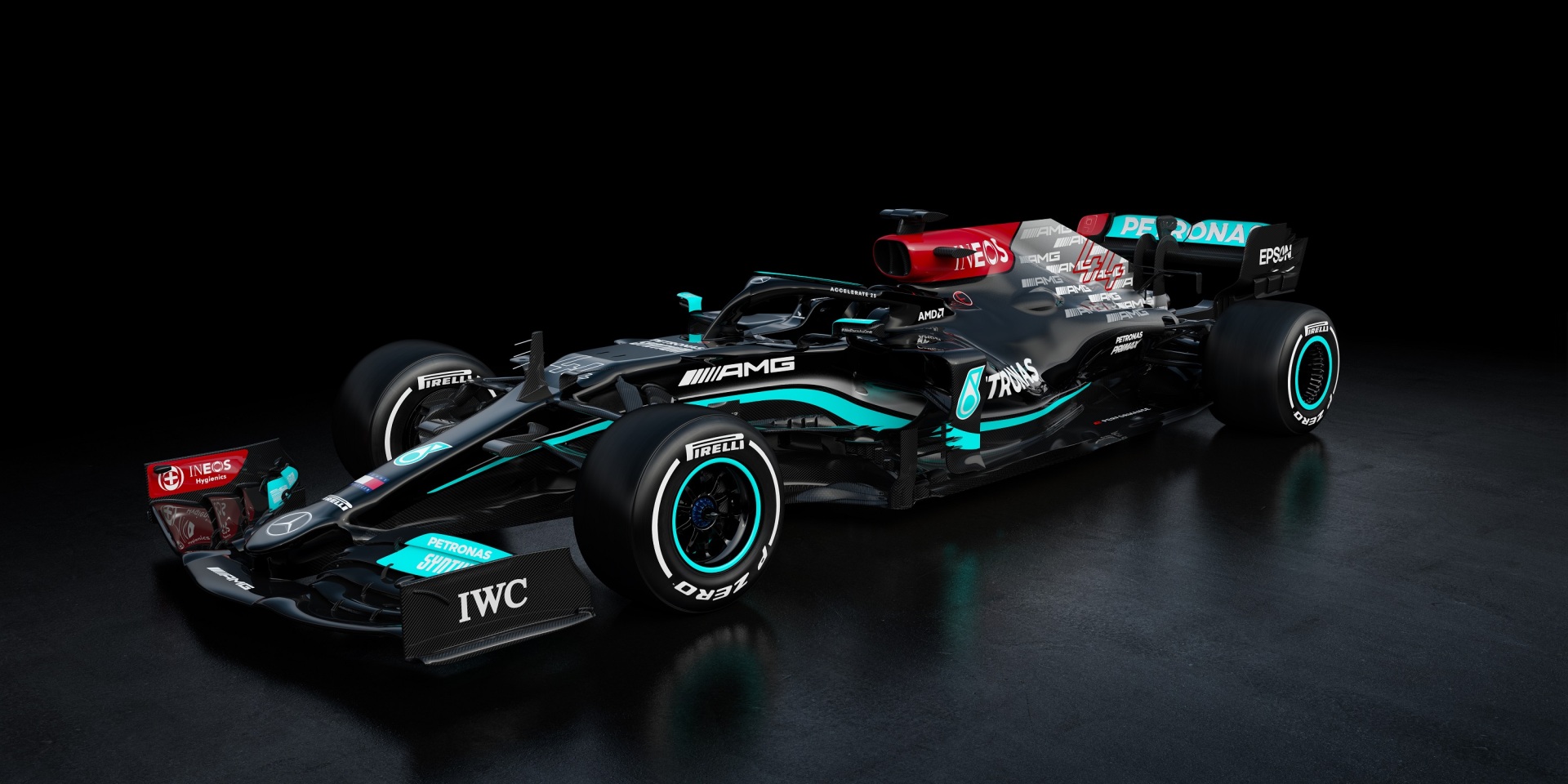 The Mercedes AMG F1 W12 keeps the black base livery introduced last year as part of the team's anti-racism commitments, fading to silver on the engine cover. It also features much more prominent AMG branding across the car as per Mercedes' plans to foreground its high-performance division within its F1 marketing.
The most visible changes to the design that's carried over from 2020 are towards the rear, which is more tightly packaged around the engine. The front of the car is largely the same, which bucks the trend of the front-end development seen in the launches so far, but that could still change before testing next week.
Mercedes technical director James Allison called the W12 "an old friend in many ways". However, he admitted that the launch spec of the car was missing some aero developments to the floor, which the team wanted to keep hidden from its rivals before testing.
Allison also said that AMG High Performance Powertrains have added more power to the engine for 2021. Beneath the chassis, the W12 features further improvements to the suspension and cooling systems.
Although the W12 is the clear title favourite for 2021, Mercedes team principal Toto Wolff greeted the new challenger with his trademark scepticism. "Every year we reset our focus," he said. "The scoreboard goes to zero and there's always more performance to be found.
"It's very natural to get used to success, and therefore not fight as hard for it. But this team has not shown any of that. I see the same fire, hunger and passion now as I did the first time I walked through the doors in 2013."