HWA Racelab have announced that they will field Formula 3 graduates Matteo Nannini and Alessio Deledda as their lineup for the 2021 Formula 2 season.
Nannini had already been announced as one of HWA's F3 drivers for this year, having made the switch from Jenzer Motorsport for his sophomore season. The decision to split the 2021 feeder series calendars, which will see F2 and F3 run on separate Grand Prix weekends, means Nannini is able to contest both championships for the team.
After initially struggling to score points with the uncompetitive Jenzer team in F3 last year, Nannini had a breakthrough weekend in Barcelona with tenth place in the feature race and his maiden series podium in third in the sprint race.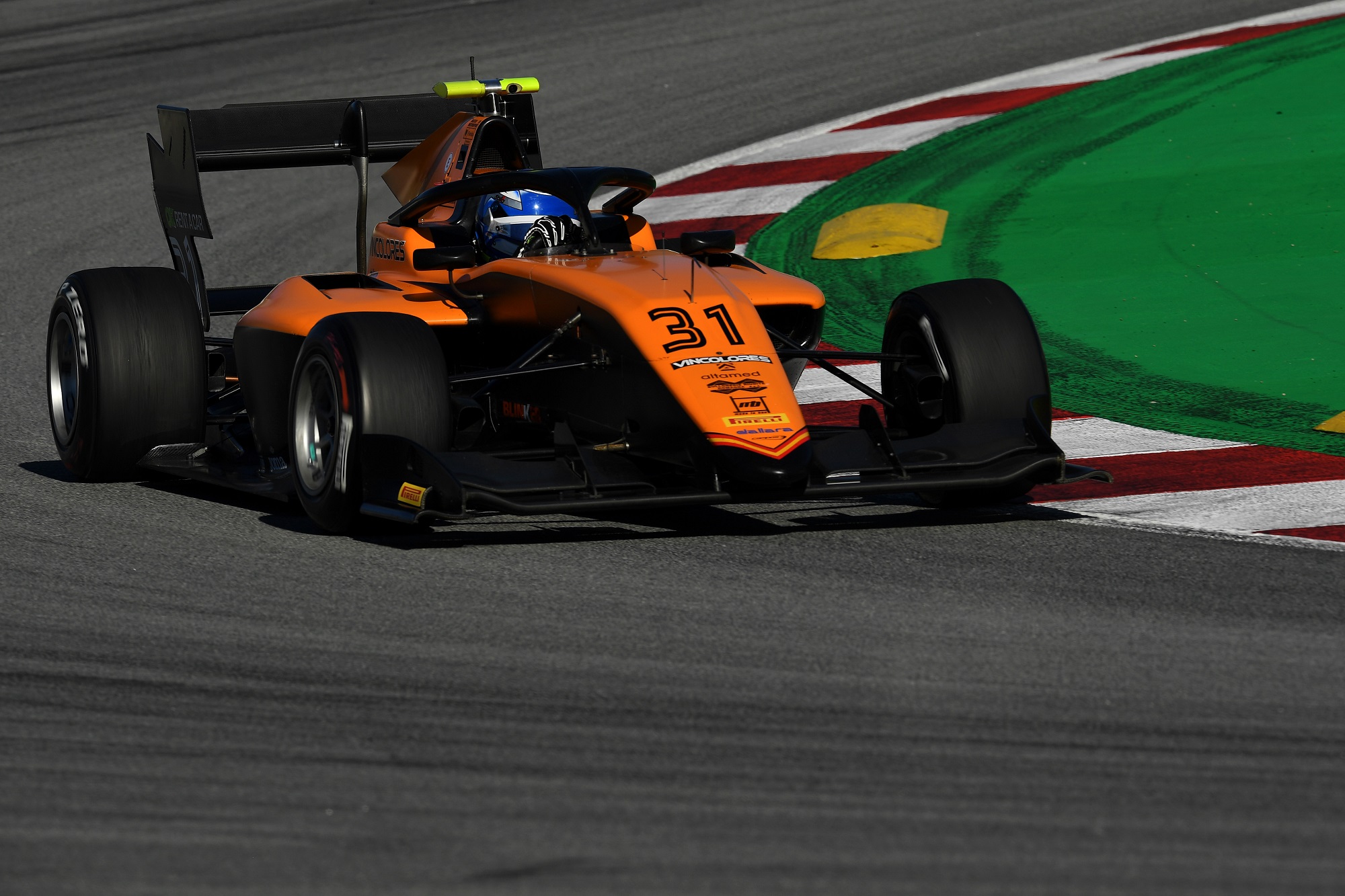 Deledda joins F2 as a controversial signing. In November last year he drew attention for a trio of videos posted on his Instagram, appearing to show himself weaving through a motorway traffic jam at high speed, exceeding 300km/h on a motorway, and driving at 200km/h on another public road. He subsequently claimed the videos were actually of other drivers, which he was sharing to "raise awareness" of "similar acts of villainy" on the road.
Speaking about the driver announcement, HWA team principal Thomas Strick called Nannini a "young and talented driver", saying that HWA decided to field him in both feeder series' so that he could be "introduced more quickly to the high performance of a Formula 1 car, as the Formula 2 car comes far closer to matching this performance".
Nannini said: "I am really looking forward to such a busy season! 45 races in 2021 are going to be demanding, but I feel ready and determined to grow as a driver. I know it will not be easy, but I am willing to learn as much as possible."