It's time for the new season, and with twelve rounds planned for this year and some new rounds as well, with Rally Croatia, Ypres Rally, Safari Rally and Rally Japan all looking to hold events throughout the year, subject to the current Covid pandemic.
Looking at the teams then, we see that Toyota Gazoo Racing have a completely unchanged line-up, with 2020 Champions Seb Ogier and Julien Ingrassia, Elfyn and Scott, Kalle and Jonne still in the cars, whilst Katsuka and Dan will be also doing their first full season, as part of the Toyota Development program.
At Hyundai Motorsport, Ott and Martin start their second season with the Korean world champions, whilst there was shock this week as Thierry and Nicolas split after ten years together. Martijn Wydaeghe is joining Thierry, and it will be interesting to see how their partnership develops. Sharing the third car will be Dani and Craig, with the Spanish driver competing this weekend.
Lastly, M-Sport will have Gus Greensmith doing his second full season, whilst Teemu and Adrien will share a car throughout the year. The young Finn will start in this first round, and Mikko Markkula is named as Teemu's co-driver. M-Sport will continue its role in the sport, giving young drivers their chance at the top with Adrien making his debut in the top class, and then also competing in the WRC2 category.
This first round of the year sees 15 stages over the three days. Because of the Covid restrictions, the stages will all be completed by early afternoon. Here is the full stage schedule and stage map.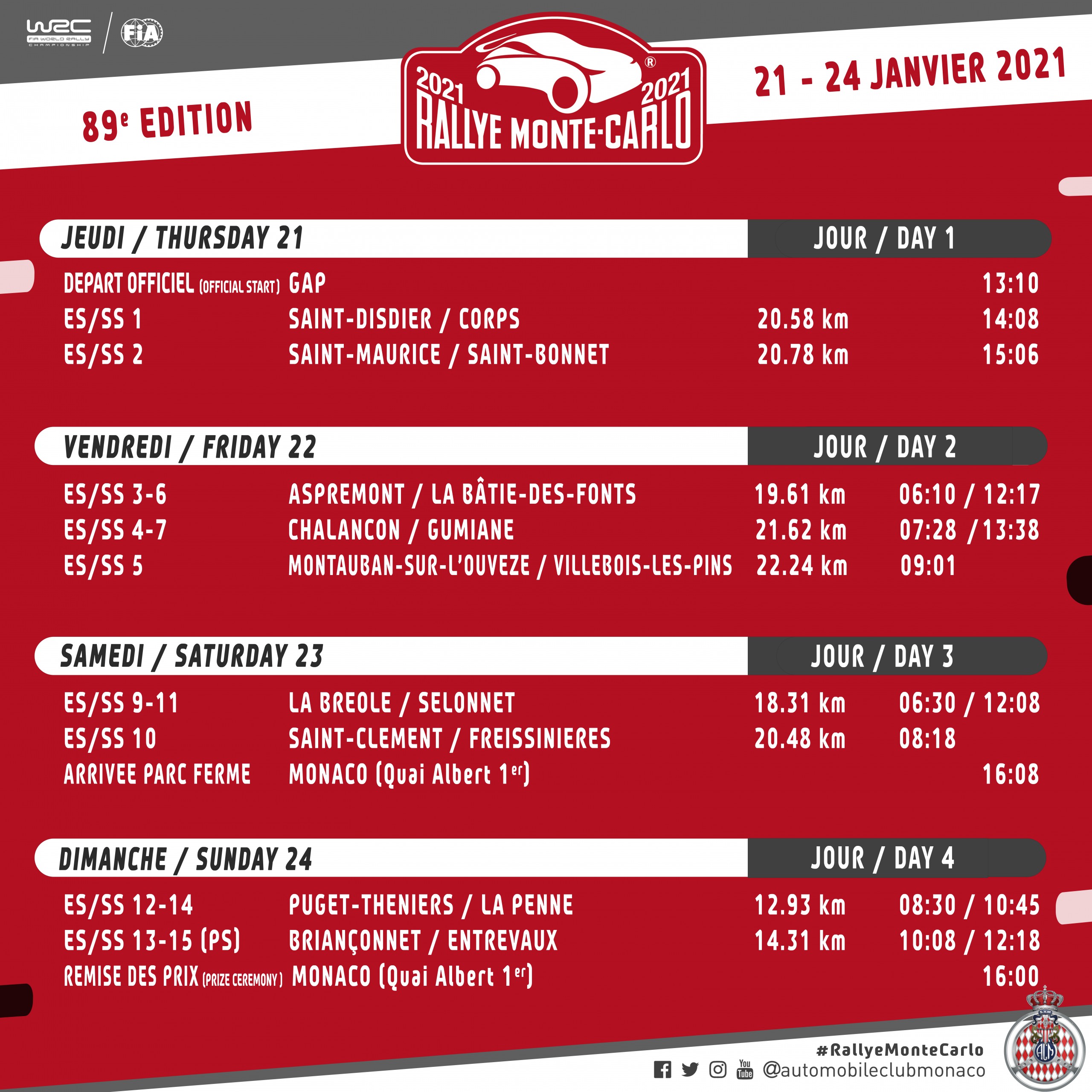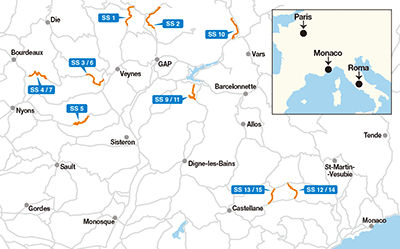 Sébastien Ogier
"Everybody knows that Rallye Monte-Carlo is the rally that I want to win the most. But it's a rally that you have to face with a lot of humility because it's always challenging with the conditions and you have to be really clever to win it. This year it will feel different to usual: For me there has always been massive support, but even if they will not be there physically at the side of the road, I'm pretty sure my supporters will cheer from in front of the TV and I will try to make them happy. I'm more prepared for this season having done some rallies in the Yaris WRC, and that gives me more confidence. Still, we will need to adapt to the new tyres, especially on Monte-Carlo when we have a bigger package available than any other event. But I'm looking forward to it because for me it's an interesting aspect of rallying: To try and make the best tyre strategy and use them as best as you can."
Elfyn Evans
"It was a strong first season for me with the team in 2020, but of course there was an element of discovery at some points as well. Now, 12 months in, I'm a bit more familiar with my surroundings and that should make things easier to start the year. But it's always very competitive, so we have to continue to make improvements and to want to be better all the time. There's a few classics on the calendar that always draw your eye and which you think that it would be cool to win, and Rallye Monte-Carlo is obviously one of those. Normally the stages are very nice and I really enjoy the driving, but of course the conditions can make it quite difficult – especially when it's dark and there's snow and ice about and it's really difficult to judge how much grip you have. In testing with the new Pirelli tyres, I had two quite different days in terms of conditions, and that's been good to explore the various options that we have available on this rally."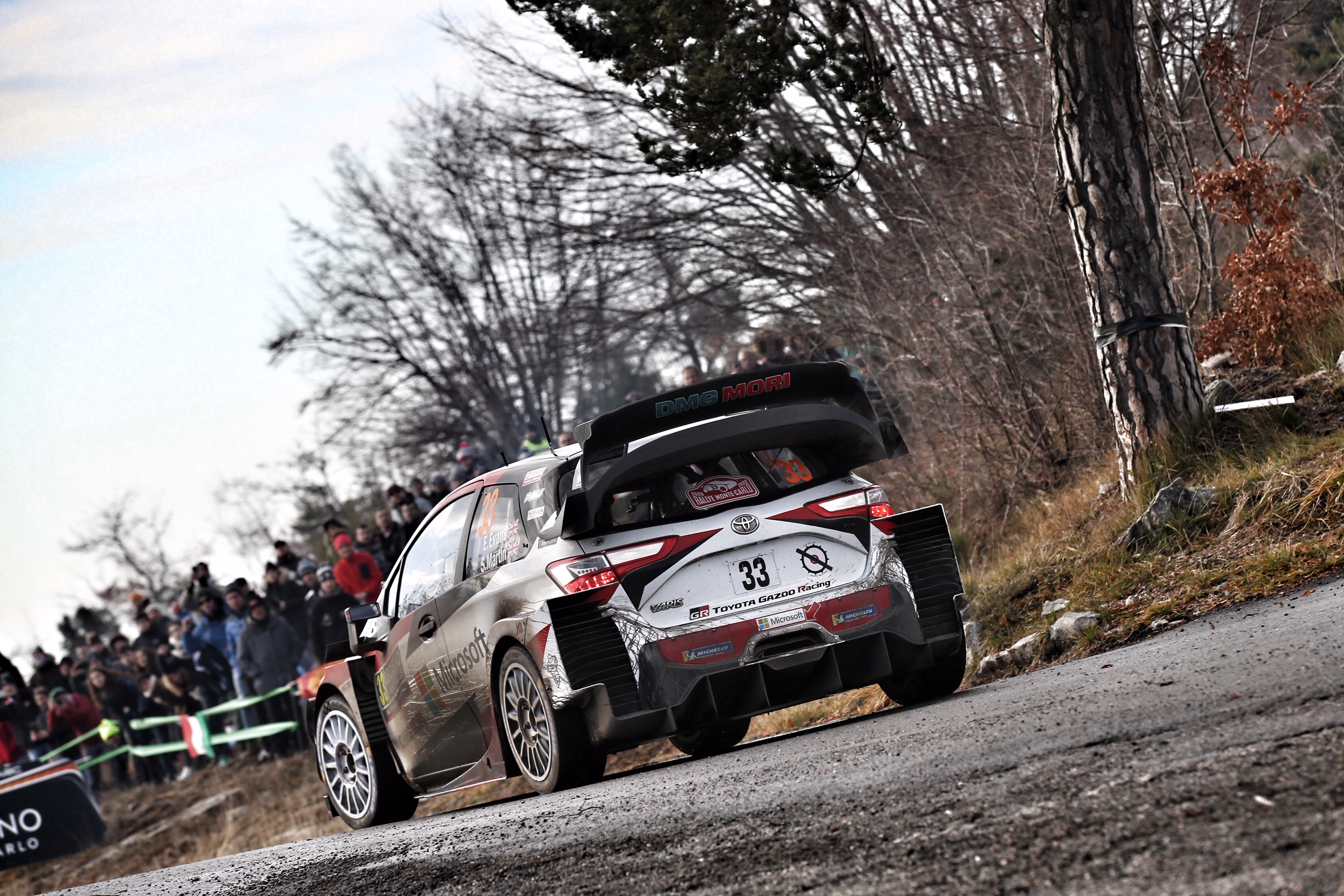 Kalle Rovanperä
"It has been a really short off-season this year; it basically feels like we're just going to the next event, not like we're starting a new season. I learned a lot last year but the season was too short and I still haven't driven so many kilometres in this car. I'm hoping that we can drive much more this year and then the feeling will get better all the time. Rallye Monte-Carlo has always been the trickiest rally on the calendar. I want to try to be better than last year and to push a bit more, but it's always very easy to make a mistake. Hopefully we can have a clean rally and a good result. It has been interesting to test with the Pirelli tyres in proper Monte conditions: We have had dry conditions as well as snow and ice, and I have had quite a good feeling."
Hyundai Motorsport
Ott Tänak
"Monte is always a challenge, perhaps the biggest one of the season. It's the first event of the year and you're always a bit more anxious, nervous, and unsure of what to expect. The weather is always changeable so it's a place where you can expect to see everything at the same time, as it was in our first rally of 2020; you need to get a feeling for the year ahead."
Thierry Neuville
"Monte-Carlo is always a tricky event to start the season, mainly due to the conditions we can face. It's a tarmac event but obviously, during the winter period, we can come across black ice, snow, slush, rain. It's one of the only events where we have four tyre choices as well. The last two editions were great for the team, missing out on the win by two seconds in 2019 and then scoring our first victory in 2020. It will be my first event with Martijn as my co-driver and we are working hard to get ready although it is set to be a very challenging event for both of us."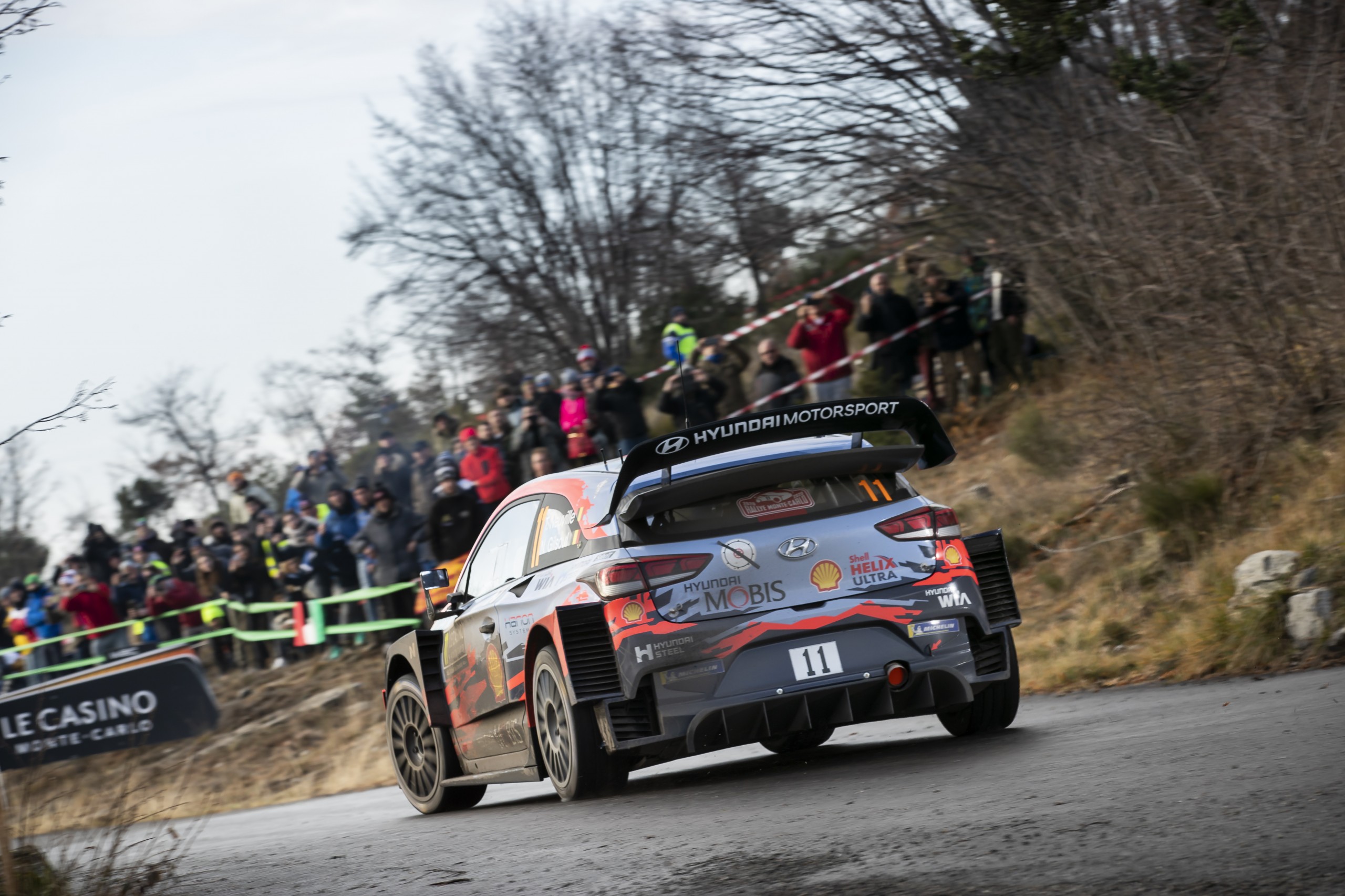 Dani Sordo
"For me this is one of the most challenging rallies of the year. The conditions can change quickly; in the same stage you can have snow, ice and dry conditions. It is always important to make wise tyre choices, and to have really good information from the gravel and weather crews. There's a lot of things going on around you that you need to get to work in Monte-Carlo. This is my final rally with Carlos, and we want to go out on a high."
M-Sport Ford WRT
Teemu Suninen
"It's great to be at the start of another season and I want to say a big thanks to the team for their continued trust in me. It was really good to get a couple of days' testing, and we tried to focus on gaining as much knowledge and experience as possible – both of the conditions and set-up, but also of the Pirelli tyres which we'll be using for the first time this year.
"Mikko wasn't able to join me on the test and we've not sat together since 2018, but I'm sure it will all come back to us once we get going – and we plan to give it our very best. Anything is possible on an event like Rallye Monte-Carlo, and we plan to make the most of every opportunity and push for the best possible result."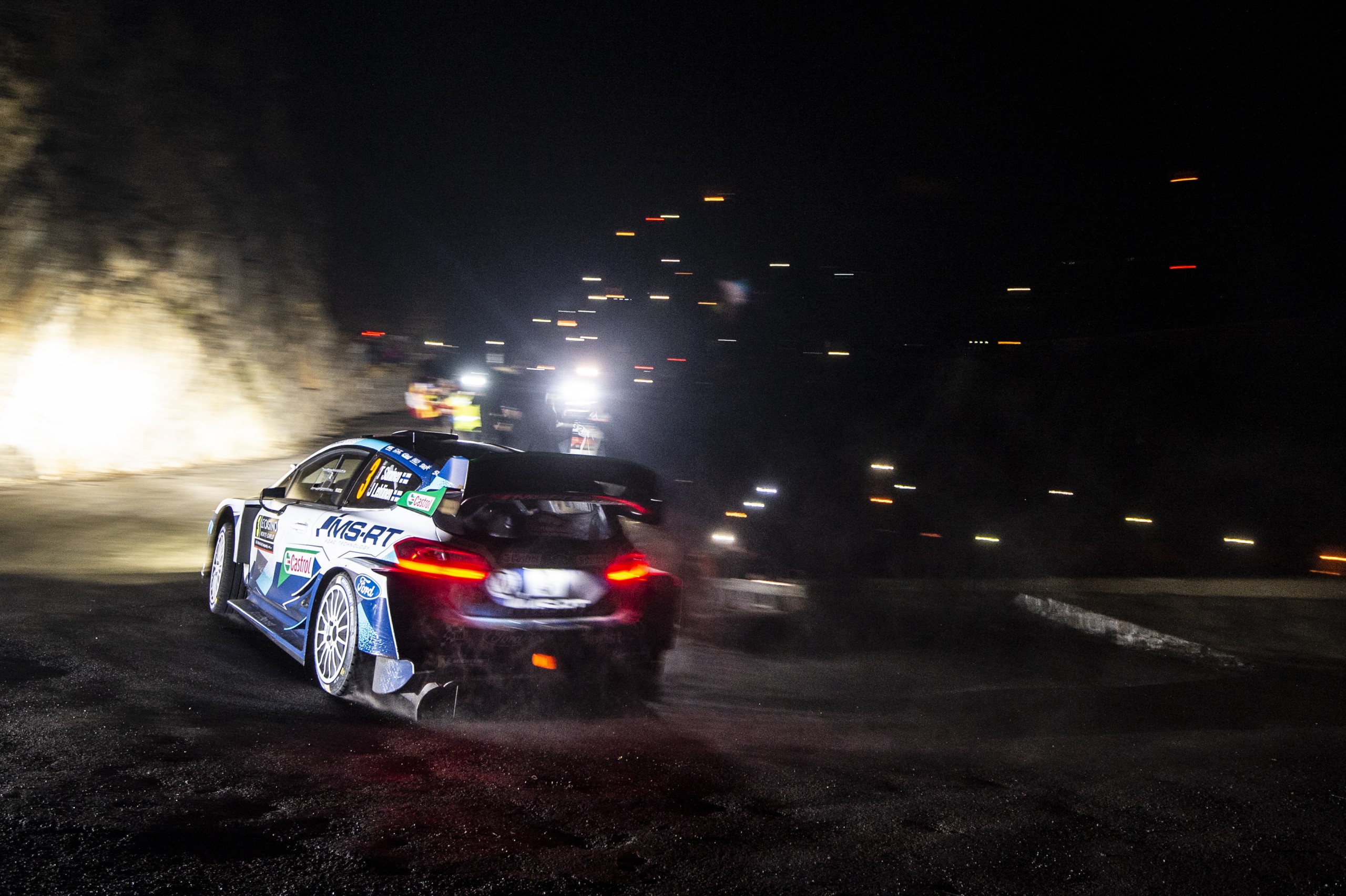 Gus Greensmith
"There's nothing quite like Rallye Monte-Carlo, and it will always be a special event for me. It's where I secured my first victory, and I really enjoy the challenge which is unlike anything else on the calendar. There's no other rally that gives as much satisfaction behind the wheel, and I can't wait to get back out there and see what the Monte has to offer us this year!
"But as rewarding as this event is when you get it right, it can also be really unforgiving. Experience counts for a lot, so it was good to get some testing under our belts – getting the mileage and learning as much as we can about the conditions and the new Pirelli tyres. As always, it's going to be a big challenge – but one that I'm really looking forward to."
Adrien Fourmaux
"Every year Rallye Monte-Carlo provides a really big challenge, and it's great to be starting my season at this legendary event again this year. The conditions are always tricky, and I expect this year to be no different. But it's those conditions that create some fantastic stories – and I hope that we will be the subject of one of those stories this year!
"We've been getting really close to securing a WRC 2 victory with the Ford Fiesta Rally2. We have everything we need to make it happen, and it would be great to achieve it this week – at what will effectively be my home round of the FIA World Rally Championship."
Look back to Monte Carlo 2020
We saw a fight for victory between Toyota teammates Seb and Elfyn and Hyundai's Thierry. The Belgian took his first Monte win, something that he'd threatened to do for a few years. We had three different leaders over the three days, with Seb leading at the end of day one, Elfyn at the end of day two, and then Thierry make his charge, and took the lead with two stages left on Sunday and took victory by 12 seconds.
Summary
We are set then for the return of the championship, and many fans will be tuning in to watch on WRC Plus. Who will be challenging for the top positions then? Well, almost certainly the crews that have some continuity, with Ott and Martin, Seb and Julien, Elfyn and Scott and dare I say it, Dani and Carlos. Drivers with new co-drivers like Thierry and Teemu will likely have work to do to get up to speed. One advantage that the Finns have in the M-Sport run Fiesta is that they have worked together before.
In terms of points finishers, I can see that Gus will want to get his second year at the top level, off to a flyer and will hope for a top ten finish, and the drivers that he will be fighting with, well you can take it for granted that any of the crews from the top teams will be the who they are battling.
Anyway, enjoy the event, and pop back to check out my review!!