In a year that has not seen an awful lot of light either in Formula One or the outside world, darkness will soon descend on the 2020 season, with three night races in Bahrain and Abu Dhabi closing out the championship.
And whilst the Drivers' and Constructors' championships have already once again been grabbed with authority by Mercedes, it is the battles further down that, true to form, promise to be as eccentric as ever as we head to Sakhir.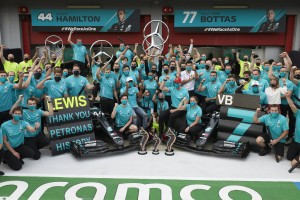 The 5.4 kilometre circuit has played host to 16 Formula one races since its inception in 2004, and was eventually rushed onto this year's calendar after it had to miss out on its slot as the second race of 2020 due to the COVID-19 pandemic.
It will play host to two consecutive race weekends, but not quite as we know it. While this weekend utilises the accustomed track, the following weekend will see the vastly shortened version take its place, with sub-one minute lap times predicted.
Such pace will not be afforded in the first of the two meets in the desert, meaning that Mercedes' dominance could possibly be kerbed slightly.
If we remember back to last year, Charles Leclerc all but had the win in the bag before engine issues cost him the victory, and would have cost him a podium had it not been for a late safety car.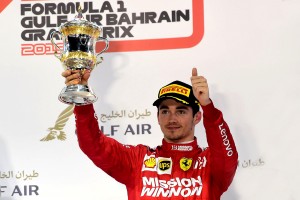 But this performance from Ferrari is as much a concern this year as it was promising last year. The Prancing Horses were really the only team able to touch Mercedes that weekend, with Red Bull struggling find podium-earning pace.
And Ferrari have been woeful this year; their pace has picked up since the beginning of the season in Austria, but no wins and just three podiums are a damming indictment on what has been an extremely one-sided affair for the titles.
As a result, we should not anticipate much of a challenge for the win, and Valtteri Bottas in particular will be hoping this is the case following one of the most disastrous days of his career last time out in Turkey. To compound his non-points finish, he had to watch his team mate Lewis Hamilton beat him to the championship and claim his seventh title.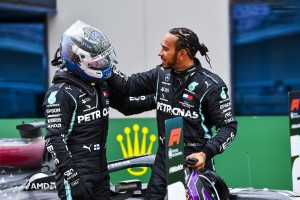 But it is the aforementioned midfield that will be catching the eye. Bahrain does seem to be able to promote some decent side-by side action down the main straight and up towards turn four, and drivers have shown plenty of times at this track that they are perfectly unafraid of an audacious overtaking attempt elsewhere too.
Sergio Perez's phenomenal podium last time in Istanbul sees him an impressive fourth in the Drivers' standings on exactly 100 points. He is three clear of Charles Leclerc, and you only have to count back another one point to find Daniel Ricciardo in fifth.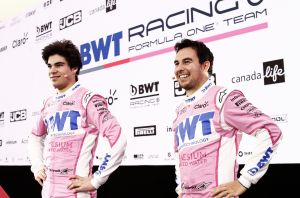 Istanbul certainly aided the shaking-up of the order, making for what will be a scintillating final three rounds of the season. The close racing in Sakhir will be an excellent catalyst for the showdown for what will now be a coveted fourth spot.
With eighteen points between third-placed Racing Point and fifth-placed Renault in the Constructors' standings too, prepare for three weekends of thrills and spills as the championship reaches its last chapter.