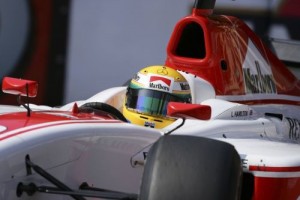 Last weekend played host to the highly anticipated return of the Turkish Grand Prix. It was the first time since 2011 that F1 had raced at the fan favourite Istanbul Park circuit, and it definitely delivered on the promise.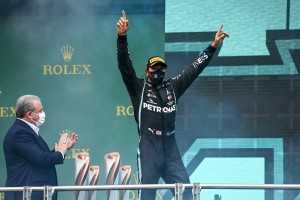 Whilst the race itself was very exciting, typically the result would make plenty of people say it was boring as Lewis Hamilton, in undoubtedly one of the best drives of his career, nursed intermediates in rapidly drying conditions for 52 laps on his way to his 94th victory. In the process, he equaled Michael Schumacher by wrapping up his seventh championship.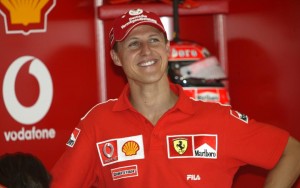 By half way through, Hamilton seemed to have absolutely no chance of winning the race yet somehow he passed Racing Point's Sergio Pérez with about 20 laps to go and pulled out a lead of over 30 seconds. He claimed his seventh championship and levelled with the great Michael Schumacher at the Istanbul Park circuit is very fitting, considering the day the F1 world sat up and paid attention to the kid from Stevenage.
27th August 2006. A 21 year old Lewis is competing in the GP2 Series (what we know now as Formula 2) on the undercard to the Turkish Grand Prix, and he is locked in an intense championship battle with Nelson Piquet, Jr. Hamilton had just come off the back of a defeat to Piquet; the Brazilian had in the previous round at Budapest scored maximum points and had just done the same the day before, taking fastest lap by half a second. Hamilton was at real risk of losing the championship lead with only two races to go at Monza.
Hamilton had already made a real impression in his racing career up until that point. He had an endless amount of achievements in karting, and had won the championship in Formula Renault UK. He completely and utterly dominated in the F3 Euro Series in 2005, winning 15 out of 20 races – however things could have been much different.
Seeing the GP2 Series start up for 2005 from the remnants of European Formula 3000, Hamilton asked the higher ups at McLaren if he could make the step up to the category for that year. But the Woking-based team held their ground believing it best to continue with their mindset of having Lewis spend his first year in a junior championship, learning the ropes to then go for a title charge the following year. After much deliberation, McLaren decided to sever ties with Hamilton and the Brit had to go hunting for sponsors for the last two major events of the 2004 F3 season.
Hamilton did manage to sort sponsorship and after somehow winning the Bahrain SuperPrix F3 race after qualifying last and making his way through in both the qualifying race and main race, he reunited with McLaren and stuck to F3 for the following year. After dominating the championship, he then got his wish to go to GP2 and immediately hit the ground running.
In only his third event, Hamilton took a double victory at the Nürburgring which, when you consider the second race of the weekend's starting order is the reverse of the previous race's top eight finishers, is very impressive. He then took a win at Monaco and another double victory at Silverstone. He had been making a habit of pulling off some audacious manoeuvres and charges through the field.
But the momentum before the Sunday of the Turkish Grand Prix had swung in favour of Piquet. As a result, Hamilton had clearly realised that drastic measures were in order. He asked for his mechanics at his GP2 team, ART Grand Prix, (responsible in recent years for taking the likes of Charles Leclerc and George Russell to championship success in the lower formulae) to trim his car's aerodynamics down to the bare minimum. It was the sort of setup you typically would expect at Monza.
The team thought Lewis had gone nuts in desperation to cling on to some hope of keeping his championship fight alive, knowing that he would most likely spin. They were definitely right to have that fear.
At the start of the race, Hamilton held his starting position of P7 and tried to challenge Piquet who had managed to pass him at the start, nearly coming to blows at turn seven. Lap two however was when the inevitable happened as Lewis took to the kerb at turn four and spun, dropping to P19. Most people would have accepted that it was over at that point. Everyone, it seems, but Hamilton.
Hamilton had found that limit and set to work trying to salvage whatever result he could. Immediately he passed Ernesto Viso at turn seven, interlocking his front left with Viso's rear right in the process and then getting another free position when Fairuz Fauzy hit trouble. This was only the beginning.
It didn't matter where. The turn nine chicane before the long flat out straight and kink; doing the up and under at the series of slow speed corners ending the lap; the blind crest at turn one; the outside of turn three which turned to the inside of turn four – you name it, Hamilton passed there. He had found that sweet spot where he could drive an undoubtedly nervous car on the edge and in around ten laps from when he spun, Hamilton was now in the top five and could see his rival Piquet up the road.
You have to realise, this was a field full of drivers who would go on to be very successful. Along with Hamilton and Piquet who would both end up in F1 in the following years, you also had other F1-bound talent like Timo Glock, Lucas di Grassi and Vitaly Petrov. Future sportscar drivers such as Nicolas Lapierre, Mike Conway and Gianmaria Bruni (who raced in F1 with Minardi in 2004), and even Lewis' teammate Alexandre Prémat would go on to win last year's Bathurst 1000 Supercars flagship race with Scott McLaughlin. These drivers were no slouches by any means.
With eight laps to go, Hamilton would pull off the divebomb to end all divebombs on Piquet into the hairpin near the end of the lap. Then the following lap, he tried to do the same to Timo Glock but he put up a good fight, which would not be entirely notable if it wasn't for the fact that to this day, people are still out for Glock's head as he supposedly couldn't put up a good enough fight to deny Hamilton his first F1 championship in 2008.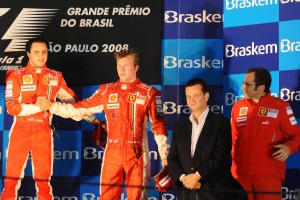 Glock's defending from turn 13 up until about turn four meant Piquet got back through, but Hamilton pulled off another spectacular out-braking move at turn 13 and got around the outside of Piquet, even nudging Glock going around turn 14. Still finding himself behind the German, he set himself up heading onto the penultimate lap to finally pull off an overtake and solidify his position and was set for a podium finish after being as low as P19!
But was he done there? Yeah, right! Hamilton had only two drivers ahead of him, race leader Andreas Zuber and second place Adam Carroll. He set the fastest lap of the race heading into the last lap and caught Carroll by four tenths of a second in the first sector alone. Heading into the flat out section on the last lap, he ducked into Carroll's slipstream and sent one up the inside of a defenceless Northern-Irishman. Zuber rounded the last corner to win but just under three seconds later, Lewis Hamilton crossed the line to finish second.
The F1 press room had been exploding with media standing up in amazement, along with the entire F1 paddock. Lewis Hamilton was probably only one or two laps away from actually winning, This race was an early indicator of Lewis's race craft, but more importantly and perhaps way underrated, his intelligence and confidence to adapt his driving to suit the setup. This would only be the tip of the iceberg as to what was to come for the Brit.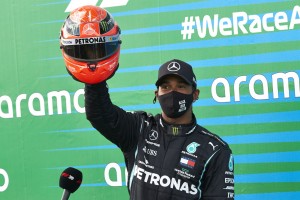 Hamilton would go on to wrap up the GP2 championship, and the rest, as we know, is history. For anyone who followed Hamilton throughout his junior career, his F1 success should come as no surprise. Fast forward to 14 years later, he's now statistically speaking one of the greatest of all time, level on championships with the great Michael Schumacher. Yes he's had the best car for a long time, but you don't maintain this level of dominance for so long without being one of the best. Hamilton is well and truly up there with the likes of Senna and Schumacher, and deservedly so.
Feature Image Courtesy of F2 Media