Time for the fifth round of this year's championship. As you will be aware of, our current world champion took victory last time out in his home event. This lifted him into third place in the drivers' championship. It was a Hyundai 1-2, but could have been much more. Thierry Neuville will want to hit back and get his challenge for this season's drivers title back underway. Joining Ott and Thierry will be Seb Loeb. Hyundai team boss Andrea will hope that the combination of these three drivers will bring the team a good haul of points.
Last year Seb Ogier and Esapekka Lappi took a one-two for Citroen in this event. Now they drive for Toyota and M-Sport. They will hope to be able to repeat this result this year with their new teams.
At Toyota, they lead both the drivers and teams' championships. This does mean that Seb Ogier and Elfyn Evans will be the first two cars onto the stages throughout Friday. They will be praying for rain, and lots of it! It will be tough for them otherwise.
M-Sport will be wanting a much better event, and the road positions should help them, as their two quick Finns will start sixth and seventh on the road. Gus Greensmith will take this opportunity to learn more about his car on these stages. The young Englishman finished tenth overall last year, and won the WRC2 Pro category. What will he be able to do this year?
Here's the stage information for you. There are two stages on Friday, totalling 24km. The longest day is Saturday, with three stages run twice totalling 107km's and then on Sunday 90km's over two stages.
Okay, let's hear from the drivers then.
Toyota Gazoo Racing WRT
Sébastien Ogier (Driver car 17)
"I obviously have some good memories of Turkey from last year when Julien and I won the rally. To repeat this result this time is not going to be easy: It is a tough rally for everybody, but for us opening the road it will be especially challenging I'm sure. But I'm actually excited to see what we can do with the Yaris WRC. We had some very good tests recently to prepare for the event, and I believe we have definitely made some improvements and some steps forward with the car, so let's see what we do."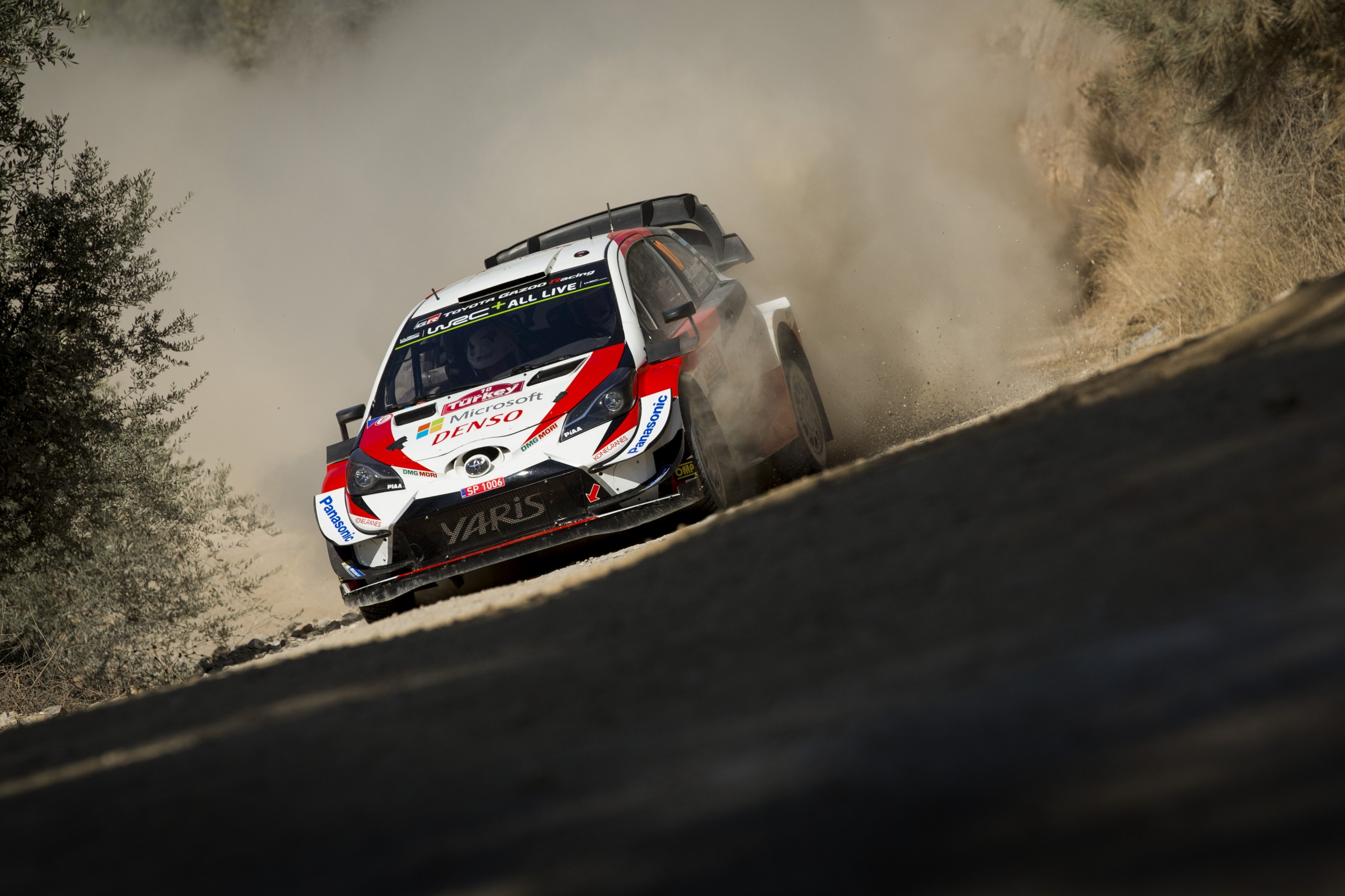 Elfyn Evans (Driver car 33)
"Rally Turkey is always a difficult event and it will be quite a stark contrast to the fast roads that we had in Estonia: It's a lot more slow-speed and a different character altogether. It is sure to be very hot and very physically demanding for the crews, and also very demanding on the cars. We need to be ready to adapt to that. We did some testing in Greece a few weeks ago to prepare and the car felt pretty good, so we hope that will transfer to a good feeling on the rally."
Kalle Rovanperä (Driver car 69)
"The roads in Turkey are very rough and I think that these conditions are generally quite difficult for me: I haven't done so many rallies like this yet in my career, although I did do Rally Turkey last year in WRC2 so I have a little bit of experience of what the rally is like. It seems that the team has made a very big step from last year with the car and I think we should be better now in these types of conditions. I hope that we can all show good pace there."
Hyundai Motorsport
Thierry Neuville (Driver car 11)
"We didn't get a representative result in Estonia, so we definitely want to put that right in Turkey. It's our third time visiting this event, since it moved to Marmaris, and it's one of the roughest rallies of the season. The stages are really nice, some flowing parts and other very twisty sections. We have to try to push hard, even in the rough, while trying to survive with the car. Our objective will be to get the maximum points we can from the event with a focus on the championship. We've always had good speed in Turkey but haven't been able to get the desired result, so hopefully it will be third time lucky."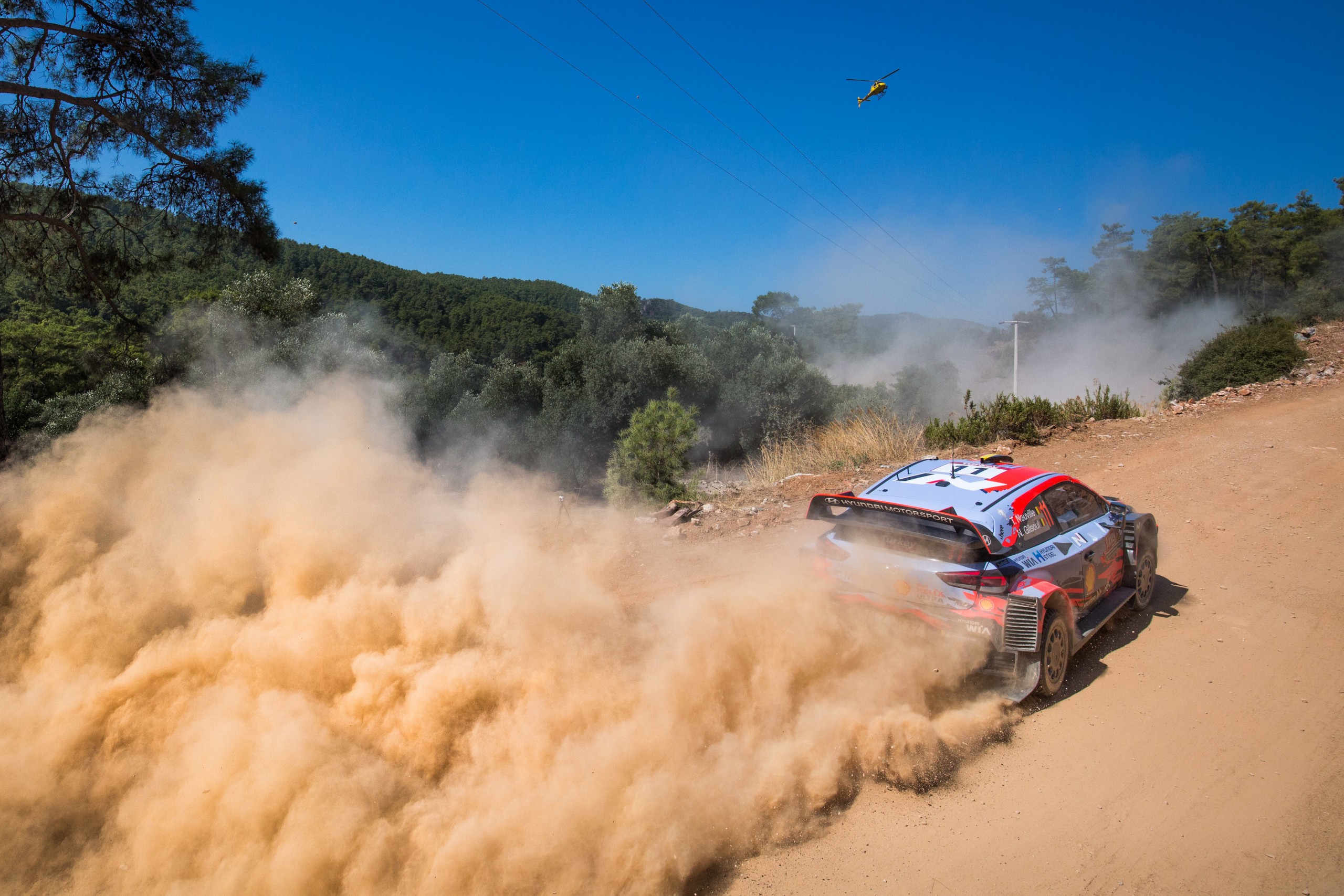 Ott Tänak (Driver car 8)
"It was a special moment to get our first victory for Hyundai Motorsport in Estonia, but now we must refocus on the next event. The championship is short, so we need to make the most out of every opportunity that presents itself. Rally Turkey is definitely the roughest event of the season; it is always very hot and demanding for both car and crew. Our objective this year is to fight for the win and to continue our title push."
Sébastien Loeb (Driver car 6)
"I am excited to be back competing for Hyundai Motorsport for the first time since Monte-Carlo – and my first gravel event since Catalunya last season. I actually haven't competed in Rally Turkey since 2010, and I have no knowledge of these particular stages compared to other crews who have taken part in the past two seasons. We have had a day of testing ahead of the rally, so I am focused and ready to do the best I can for the team. My aim is simply to be competitive and in the game; we require a lot of familiarisation, but I am always motivated to push for a good result."
M-Sport WRT
Esapekka Lappi (Driver car 4)
"We finished second in Turkey last year, and it would be great to follow that up with another strong result this week. We've seen good speed from the Fiesta there in the past, and for sure we will be better suited to these stages. You need to use your head at a rally like this and know when to push and when to take your foot off the pedal. It's a fine balance between speed and endurance, but if we can get that right then we shouldn't be too far away from a strong result."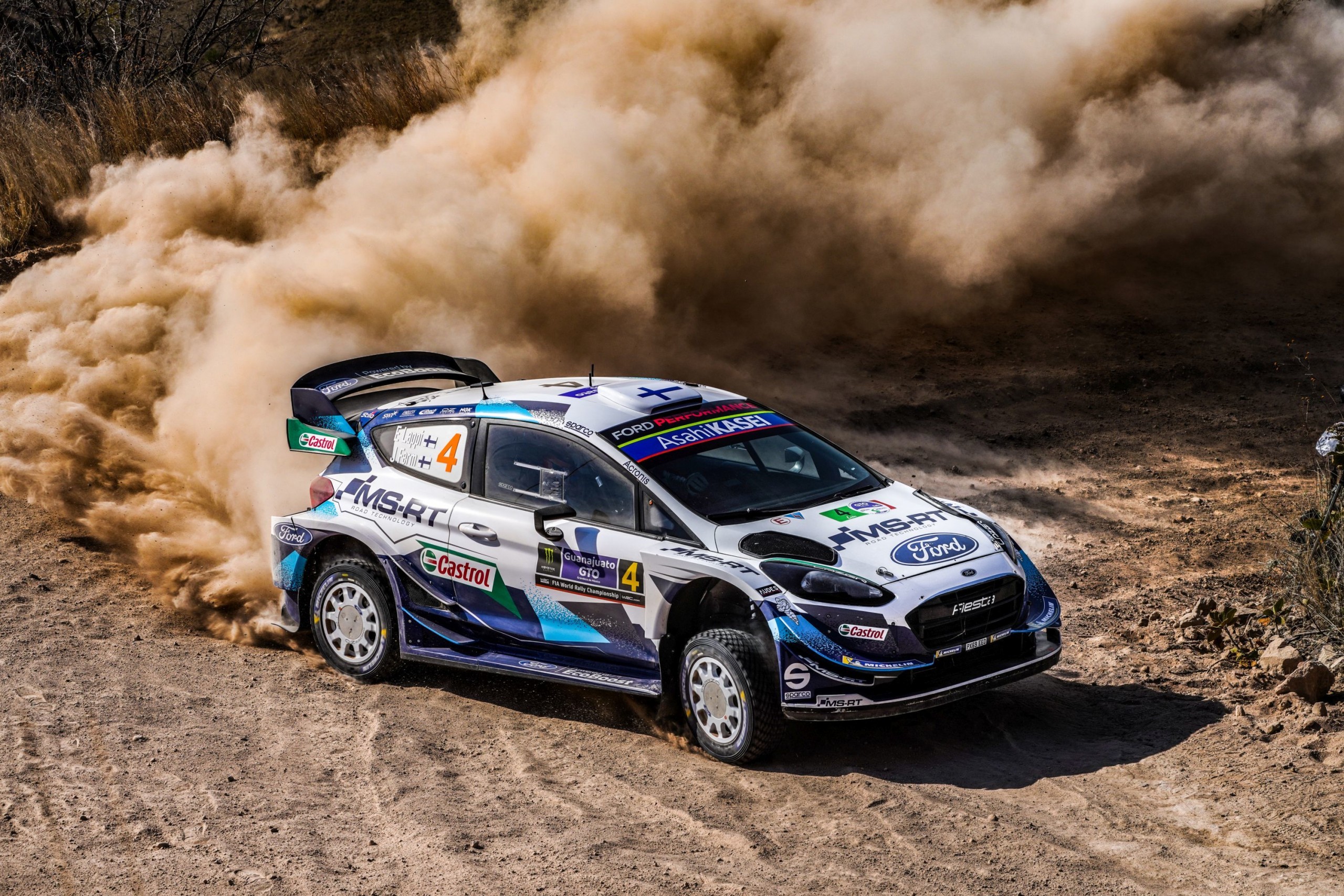 Teemu Suninen (Driver car 3)
"We had a really good rally in Turkey last year. I learnt a lot that weekend and I think we had the right balance between showing good pace and driving well through the stages without making any mistakes. The goal will be to build on that again this week, and hopefully challenge for another strong result. A rally like this is never easy and it demands a lot physically, mentally and mechanically, but if we can have another clever drive with the right speed for the right sections then I'm confident of another strong result."
Gus Greensmith (Driver car 44)
"I'm really looking forward to Rally Turkey, and hope it won't be quite as eventful as last year! That has to be the most dramatic win of my career, but it just goes to show how strong the Fiesta is across all categories. That strong chassis should be a big advantage for us this week as we know how demanding the Turkey stages are. They're the roughest of the year, but they're also physically and mentally demanding and you need to calculate when to push that loud pedal and when to back off. It's a tricky balance, but we plan to get it right and continue learning as much as we can."
Summary
The winner will be the driver that keeps out of trouble. The stages of this event are very rough, and can damage the car. Keeping it smooth will be the key. Now anyone of these three drivers can win it, Seb Ogier, Ott or Thierry.
With the consistent drive that Elfyn can bring, he could be a podium contender, along with Esapekka and Seb Loeb.
We shall see! Enjoy the event!