After the early end of Rally Mexico, and the cancellation of a number of events throughout May, June, July and August, the WRC returns to action with it's first event in Estonia. It is a rally that has only taken place ten times, with the first event taking place in 2010.
Now, what can we say about this new event to the championship? There will be seventeen stages held over the three days, covering 232 km's.
Shakedown and stage one take place on Friday the 4th of September. Shakedown is at 9:01am on a stage called Abissaare, and then there is a short 1.28 km stage in Tartu in the evening. Saturday sees ten stages, covering 73 km's starting just before 8am local time and finishing after 6pm. Then on Sunday there are six stages, covering the remaining 84 km's. This is quite different to the normal final day, which normally sees a couple of stages in the morning. There are six stages on the final day, starting at 7:35 am, and the power stage at 13:18. It's a much earlier start for a final day.
Here's the full stage list.
Time      No.         Stage name                        Distance
4th September
09:01     —           Abissaare [Shakedown] 5.51 km
Leg 1 — 1.28 km
4th September
19:08     SS1         Tartu                                     1.28 km
Leg 2 — 146.40 km
5th September
07:40     SS2         Prangli 1                               20.23 km
08:21     SS3         Kanepi 1                               16.89 km
09:08     SS4         Otepää 1                              9.60 km
10:00     SS5         Mäeküla 1                           14.76 km
11:19       SS6         Elva 1                                     11.72 km
14:37     SS7         Prangli 2                               20.23 km
15:18     SS8         Kanepi 2                               16.89 km
16:08     SS9         Otepää 2                              9.60 km
17:00     SS10       Mäeküla 2                           14.76 km
18:19     SS11       Elva 2                                     11.72 km
Leg 3 — 84.96 km
6th September
07:35     SS12       Arula 1                                  6.97 km
08:09     SS13       Kaagvere 1                          15.46 km
09:08     SS14       Kambja 1                              20.05 km
10:49      SS15       Arula 2                                  6.97 km
11:28      SS16       Kaagvere 2                          15.46 km
13:18      SS17       Kambja 2 [Power Stage] 20.05 km
Okay, let's hear from the drivers! It's been a while!
Toyota Gazoo Racing WRT
Sébastien Ogier / Julien Ingrassia – Car 17
"I'm happy that we are able to compete again after so long. Rally Estonia will be new for many of us, but I'm always excited to take on a different challenge. It's certainly going to be a demanding rally with very fast roads. The Yaris WRC gives you good confidence at these speeds and after the testing we have done in Finland and in Estonia, I have a good feeling in the car. It was also important to have this event last week to help us prepare, because after such a long break it is not easy to find the limit straight away. We will be starting first on the road so we hope that the weather in September could maybe help us to not have too much of a disadvantage, and the target will be to try to fight as best as we can."
Elfyn Evans / Scott Martin – Car 33
"It has been a long time since we have driven competitively. It's been eased by the fact that we could at least do some testing and get back behind the wheel but there's nothing like competition. Rally Estonia is new to the WRC and I was lucky enough to be there for last year's event. Although the rally didn't end so well for me, I did enjoy it and I know a little bit about what to expect. The roads are very, very fast: Similar to Finland in some ways but with a few less jumps, and even faster in some places. As I've seen from the testing we've done, the car feels strong on these high-speed gravel roads. We're definitely hoping that we have a good package and hopefully we can get the most out of it."
Kalle Rovanperä / Jonne Halttunen – Car 69
"The roads in Estonia are really fast and flowing but there are also some narrow and technical sections, so it's going to be a really tricky rally. You have to be flat out most of the time but then you also have places where you need to be really precise. After the long break, it won't be so easy to be up to speed in the beginning, but we have had some good testing to help us to be ready. We have been driving in some different weather conditions which has been useful experience for me. I have still only done three WRC rallies in this car and I still need to continue learning over the rest of the season, but this is a rally that should be good for me and I'm hoping for a good result."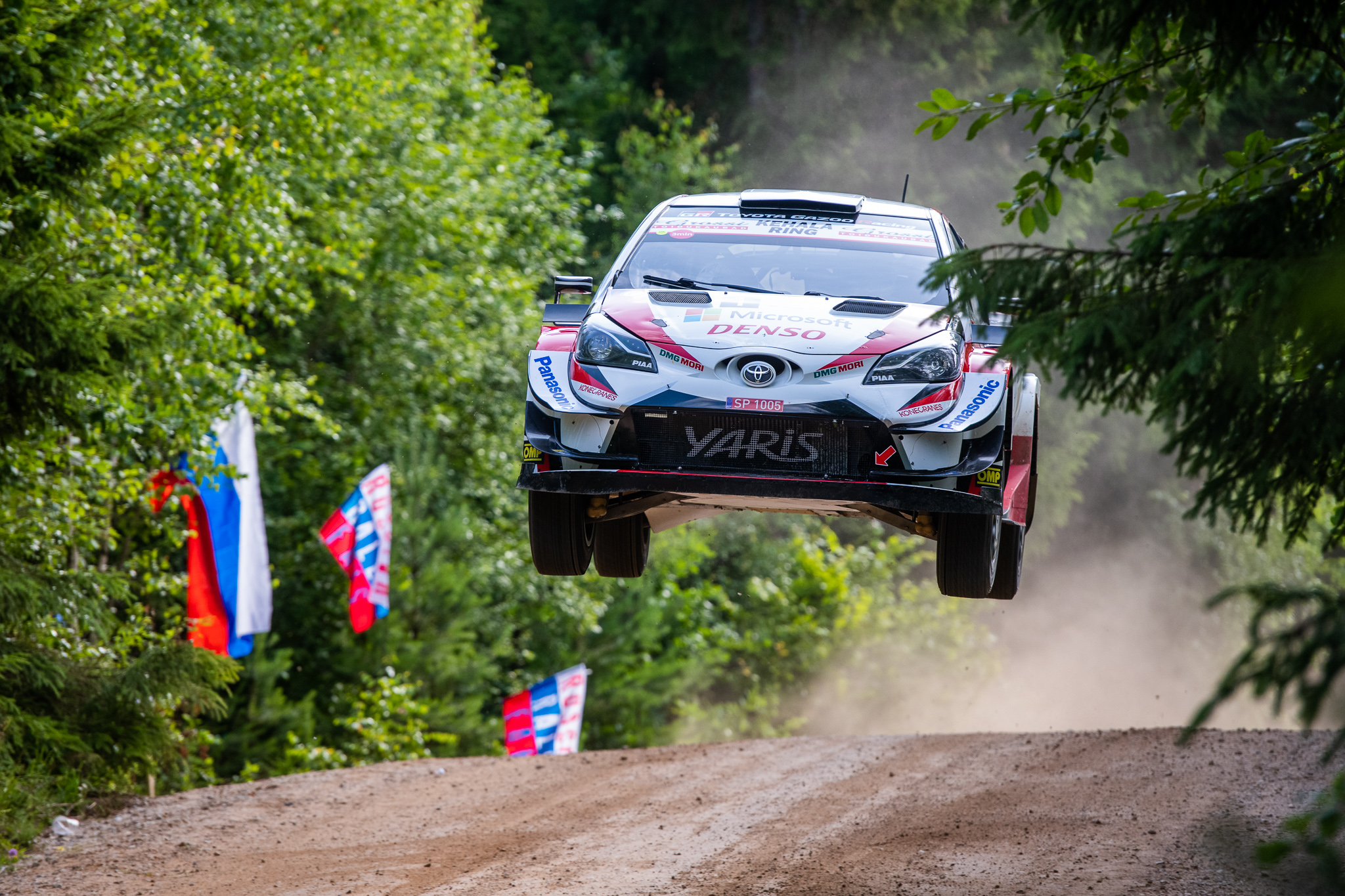 Hyundai Motorsport
Thierry Neuville / Nicolas Gilsoul – Car 11
"With the restart of the season, I think we all have hopes for a good result. After such a long break we want to come back and immediately deliver a strong performance. Rally Estonia is a new event and I did compete there back in 2012 but obviously the roads have changed a lot. It will be a challenging rally but with Ott and Martin as our teammates, I'm hoping we're going to get a little advantage over the other teams."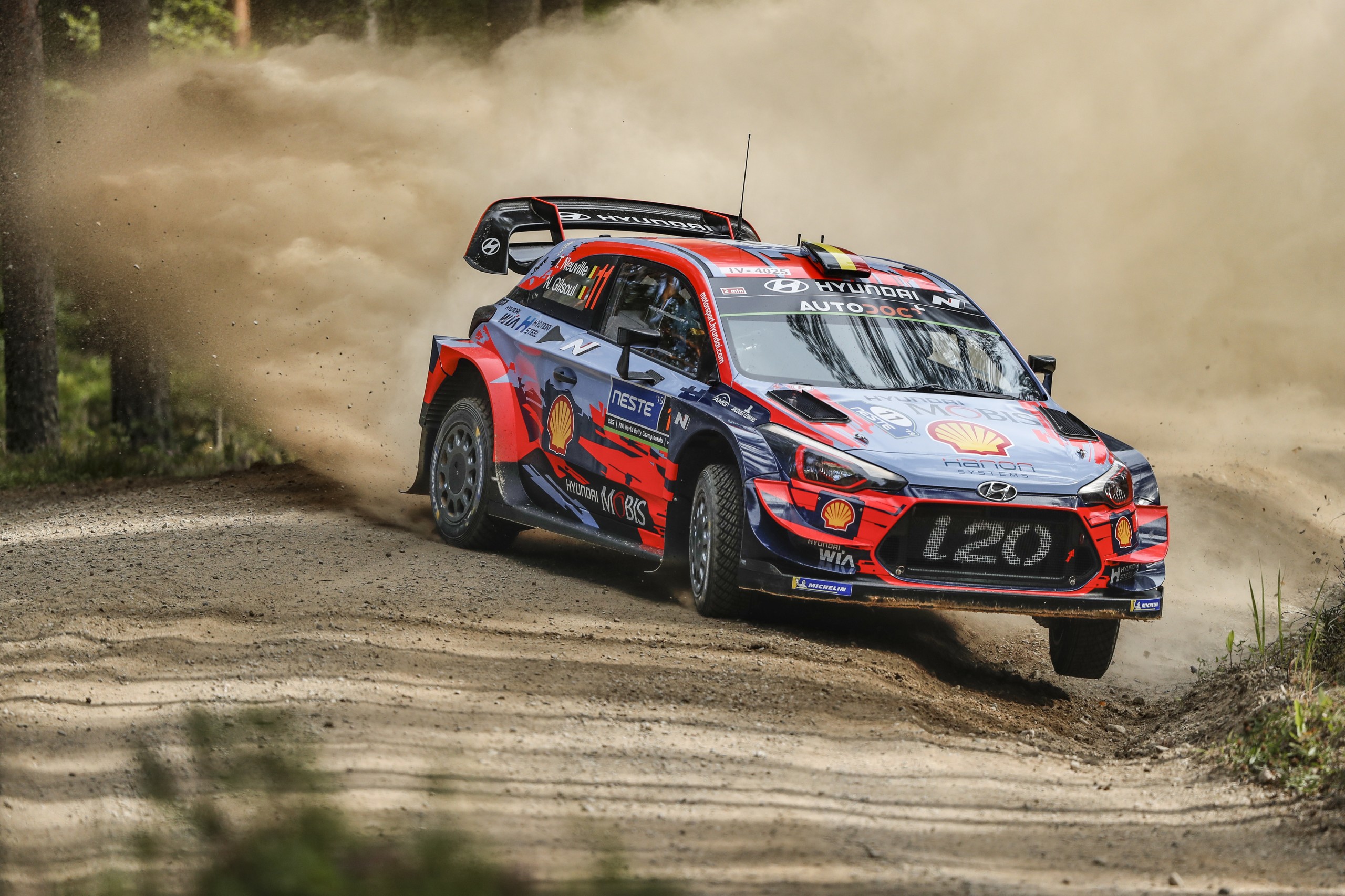 Ott Tänak / Martin Järveoja – Car 8
"Of course, it's nice to be back in the championship again. Having the first event back in Estonia is special for us. It's a big thing for Estonia to run a WRC event. I really hope we have a home advantage and it's most important we really use it. The target is very easy; we don't know how long the season will be but for sure we have to take the maximum from every event now. It will be a short sprint so there is no way to hold back anymore."
Craig Breen / Paul Nagle – Car 42
"I'm really looking forward to Rally Estonia. It's an event where I have quite a bit of experience in comparison to other crews. This year will be my fifth time going there and I am definitely looking forward to being back in a WRC car again after this strange and long period without anything. I was fortunate enough to be back in competition soon after lockdown was lifted and already in June we were testing. This restart period has been quite busy; it's great to get back to competing and some form of normality. I think we can perform well in Estonia, as fast rallies generally seem to suit us, so we'll be aiming for some good results there."
M-Sport Ford WRT
Esapekka Lappi / Janne Ferm – Car 4 
"It's been a long time away from the action, so I'm really looking forward to getting back behind the wheel. I was at Estonia's WRC Promotional event last year and the stages are really nice. They're quite similar to Finland in some ways, and even faster in some places so the pace is going to be pretty much flat out!
"We know that we're not in the same position as the other teams and we've not had the opportunity to do the same level of testing, but I did manage to drive Lõuna-Eesti Ralli which was really good fun. It was important to get that seat time, and our main objective next week will be to get back out there, get back up to speed, and enjoy rallying again."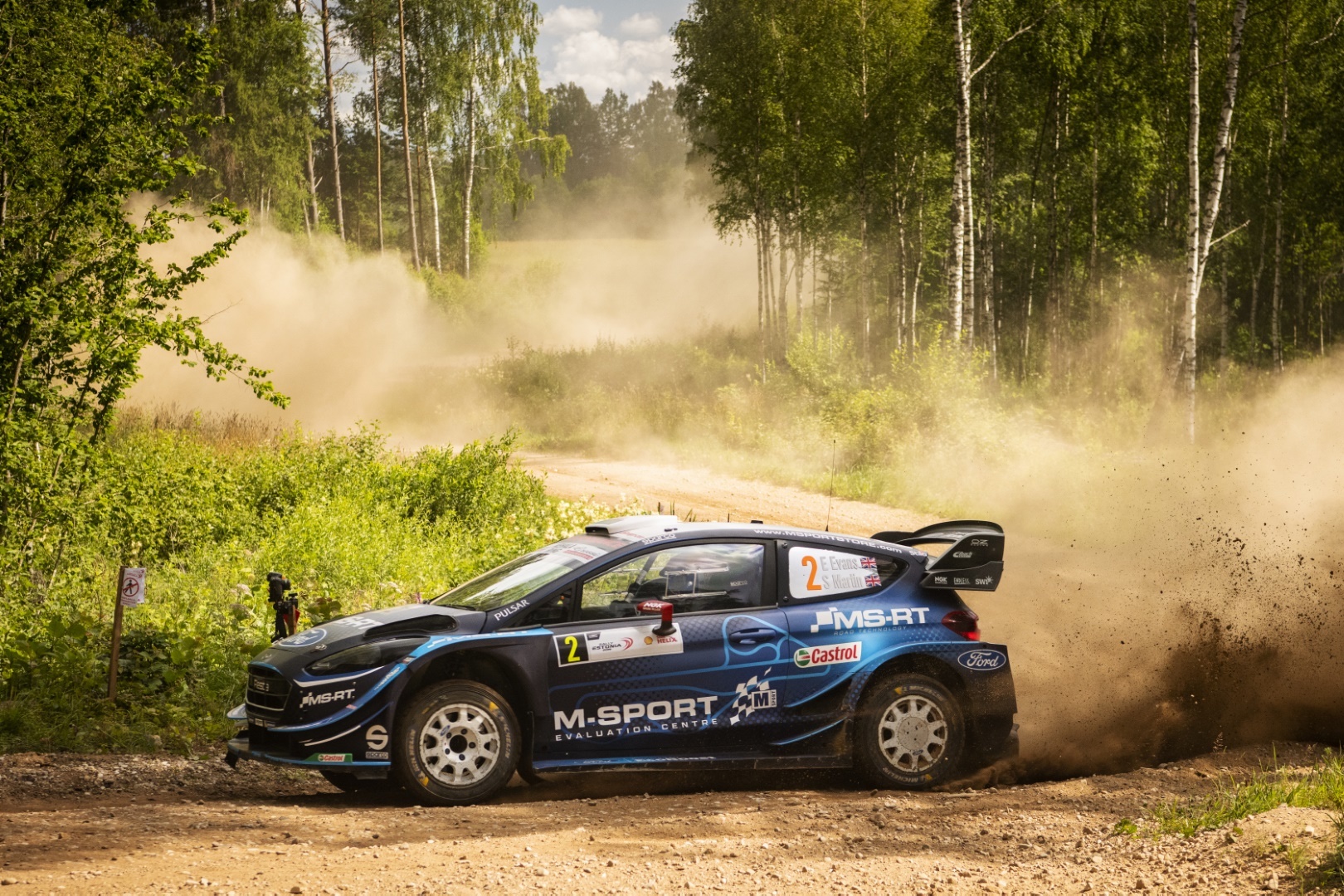 Teemu Suninen / Jarmo Lehtinen – Car 3
"I did some simulator racing during lockdown, but I'm definitely ready to get back behind the wheel of the rally car now! It's been a long time, and I'm really looking forward to Rally Estonia which will be a bit like a home rally for me now!
"We've not had a lot of seat time, but I drove Lõuna-Eesti Ralli with a Fiesta R5. That was quite a special rally for me as I organised everything myself – and it made me appreciate how much the team do for us on WRC events as there really is so much you have to think about.
"We also had a day testing the Fiesta WRC in Greystoke. The stages in Estonia are really fast so it was important to have that day getting back up to speed. And we stayed in Cumbria a few days afterwards too – exploring the Lake District with Rich and catching up with some of the guys before we head out to the rally."
Gus Greensmith / Elliott Edmondson – Car 44
"I cannot wait to get back behind the wheel of the Fiesta WRC! We had a couple of days testing in Greystoke last week and I'd forgotten just how much I enjoy pushing the loud pedal in this car!
"We know that we've not had the same amount of seat time as some of the other guys, but this is still a learning year for me and the most important thing is to go out there and enjoy it.
"This will be my first time in Estonia and I've heard that the stages are incredible. I'm looking forward to experiencing them for myself, and will just aim to focus on my own event – and on learning and improving my times as the weekend goes on."
Summary
Well, here we go! We are set for the resumption of the championship. In the last two years Ott Tanak has taken victory for Toyota in this event. We have to consider him for the win this weekend. He'll have good competition from his former teammates Seb Ogier and Elfyn Evans, plus there is the intra team battle with Thierry Neuville. Then there is the M-Sport team, with two very fast Finns. It would be great to see them both in the mix for stage victories, and if they can, then they will be challenging for a podium finish.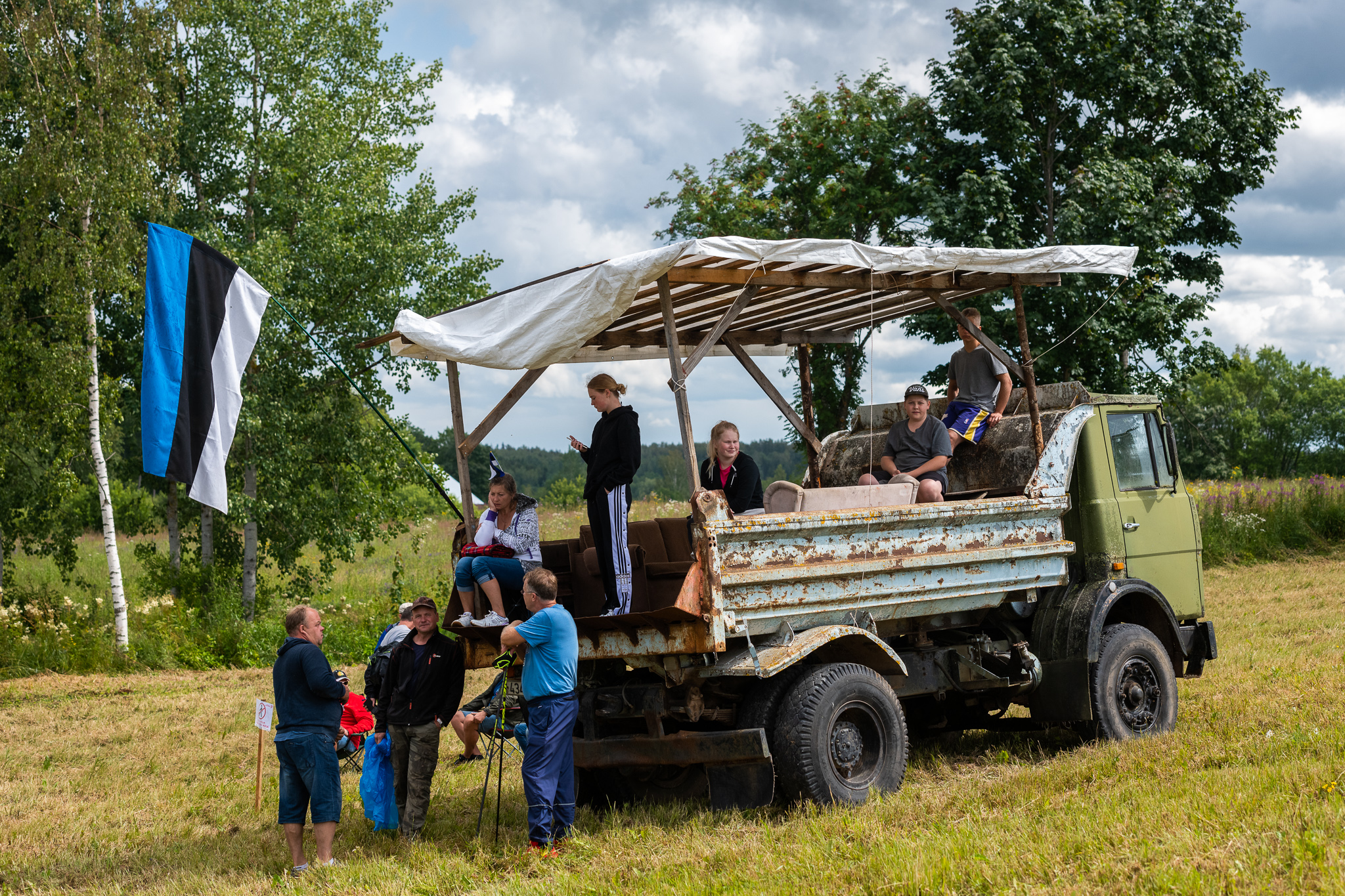 Here's a reminder of the championship standings.
2020 FIA World Rally Championship for Drivers' Standings
After round three
| | | |
| --- | --- | --- |
| 1 | S. Ogier | 62 |
| 2 | E. Evans | 54 |
| 3 | T. Neuville | 42 |
| 4 | K. Rovanperä | 40 |
| 5 | O. Tänak | 38 |
| 6 | T. Suninen | 26 |
| 7 | E. Lappi | 24 |
| 8 | S. Loeb | 8 |
| 9 | T. Katsuta | 8 |
2020 FIA World Rally Championship for Manufacturers' Standings
After round three
| | | |
| --- | --- | --- |
| 1 | Toyota Gazoo Racing World Rally Team | 110 |
| 2 | Hyundai Shell Mobis World Rally Team | 89 |
| 3 | M-Sport Ford World Rally Team | 65 |