Under the searing temperatures at Silverstone, it was Lewis Hamilton who was the quickest driver during the second free practice session ahead of the 70th Anniversary Grand Prix. The Mercedes driver set a 1:25:606 on the medium compound, 0.176 ahead of his teammate Valtteri Bottas who set his fastest time on the softs.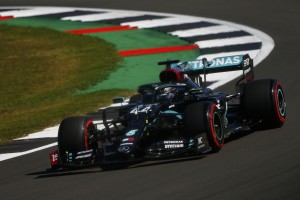 It was a slow start to the session, with many drivers completing short stints on the soft tyres in a bid to test their durability.
Due to the tyre allocations for this weekend, teams have been given a large number of soft compounds which are said to have a very limited optimum window of performance. Thus, many teams chose to use up their soft tyre allocations rather than waste their limited number of medium and hards.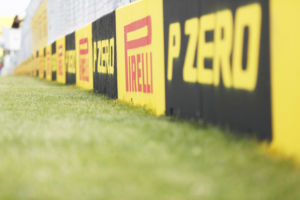 Many believe that the mediums will be the optimum tyre to start the race on and will be aiming to set their flying laps on said tyre going into Q3 and Q2.
But as the session wore on, many switched to longer race runs on the harder compounds.  Interestingly, Renault were one of the only teams to run a decent number of laps on the hard tyres, hinting that they may choose to go longer into the race.
Daniel Ricciardo set an impressive time good enough for P3, albeit over eight tenths of a second behind the Mercedes drivers.
Max Verstappen was only quick enough for P4 while Racing Point's Lance Stroll will be encouraged with P5 on the medium tyres, less than a tenth of a second behind the Red Bull.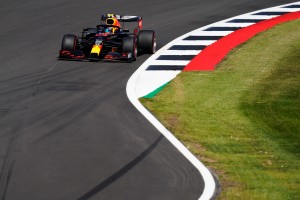 Nico Hulkenberg continued to impress on his comeback to Formula 1 in P6, around a quarter of a second behind his teammate. The German suffered half-way throughout the session complaining about discomfort in his seat as he still struggles to adapt to a rushed seat-fit that the team completed a week ago.
Charles Leclerc set a solid lap to finish P7, ahead of both McLaren drivers. Lando Norris finished in P8 ahead of his teammate Carlos Sainz in P9.
Carlos Sainz will be aiming to bounce back after a potential P4 was cruelly taken away following a tyre failure in the closing stages of last week's British GP. However, drama continued as Sainz was involved in a heated tussle with ex-teammate Danil Kvyat, trading places at Luffield before the Russian driver pushed the Spaniard wide at Copse.
Esteban Ocon finished in P10 ahead of Alexander Albon in P11 who experienced another tough day in a delicate Red Bull that is evidently difficult to drive.
Danil Kvyat finished P12 ahead of his teammate Pierre Gasly in P13. Both Alpha Tauris ran some of the most laps in the second practice session, hopefully with an aim to not replicate the tyre issues that Kvyat experienced last weekend. However, a positive end to the Friday for the Russian who will want to replicate his performance against his teammate going into qualifying.
Sebastian Vettel's day went from bad to worse finishing P14 after a likely engine failure forced the four-time world champion to grind to a halt on the inside of Copse corner. A closer investigation showed that the floor of the car had buckled, leaking oil all over the circuit.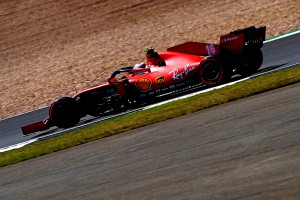 Romain Grosjean finished in P15 ahead of George Russell in P16. The Briton continued to impress, setting his time on the medium tyre, less than half a tenth behind the French-Swiss driver.
Kimi Raikkonen was P17 ahead of Kevin Magnussen in P18. The final two places went to Williams driver Nicholas Latifi in P19 and Antonio Giovinazzi in P20, who experienced a similar issue to Sebastian Vettel a few laps later – his car stopping at Maggots, bringing out a red flag to end the session.
Ferrari will be concerned with the increase in unreliability surrounding many of its Ferrari powered cars. Moreover, they suffered heavily with tyre wear this session, partly due the fact that they are running a low downforce set-up. This will not help as the car will be more prone to instability in the high-speed corners, potentially causing more harm to the tyres across the length of a race than their rivals.
However, Ferrari will be optimistic with their long run pace, running quicker on average than the Racing Points.
Going into Saturday it is business as usual for Mercedes on-track. However, off-track the world will be keeping a close eye on the drama unfolding surrounding the FIA's controversial brake duct decision. Come tomorrow, many teams may decide to appeal the decision, requested harsher penalties be applied to the Racing Point team.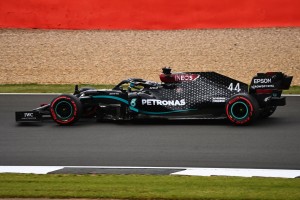 FP2 CLASSIFICATION
Lewis Hamilton – 1:25:606 – MEDIUMS
Valterri Bottas – + 0.176 – SOFTS
Daniel Ricciardo – +0.815 – SOFTS
Max Verstappen – +0.831 – SOFTS
Lance Stroll – +0.895 – MEDIUMS
Nico Hulkenberg – +1.140 – MEDIUMS
Charles Leclerc – +1.206 – SOFTS
Lando Norris – +1.261 – SOFTS
Carlos Sainz – +1.312 – SOFTS
Estban Ocon – +1.322 – SOFTS
Alexander Albon – +1.354 – SOFTS
Danil Kvyat – +1.396 – SOFTS
Pierre Gasly – +1.522 – SOFTS
Sebastien Vettel – +1.592 – SOFTS
Romain Grosjean – +1.677 – SOFTS
George Russel – +1.714 – MEDIUMS
Kimi Raikkonen – +1.929 – SOFTS
Kevin Magnussen – +1.976 – SOFTS
Nicholas Latifi – +2.077 – MEDIUMS
Antonio Giovinazzi – +2.349 – SOFTS
Feature Image courtesy of Steve Etherington/MercedesMedia