There's no denying Alex Albon's first full season at Red Bull is so far falling short of expectations. Just sixth in the drivers' championship and with two consecutive Q2 exits in the previous races, it's also unsurprising that talk of him facing a midseason drop like Pierre Gasly's last year has already begun.
On the face of it, the concern over Albon's position at Red Bull does appear to be more than just speculation for speculation's sake.
Much like Gasly last year, Albon has struggled to get to grips with his car over the opening races of the season, and more importantly doesn't seem able to extract the most from it in the same way teammate Max Verstappen has. As a result, Albon has been behind Verstappen in every race they've both finished and only has half the points of his teammate.
Albon's results have also been following a downward trend so far. After finishing fourth in the Styrian Grand Prix, Albon was fifth at the Hungaroring and then eighth at Silverstone last weekend. It's easy to conclude from that record that Albon's entering into a downward spiral, or a slump at the very least. That Gasly found himself in such a spiral last year was one of the key reasons Red Bull gave for moving him back to Toro Rosso, in the hopes of forcing a reset for the Frenchman.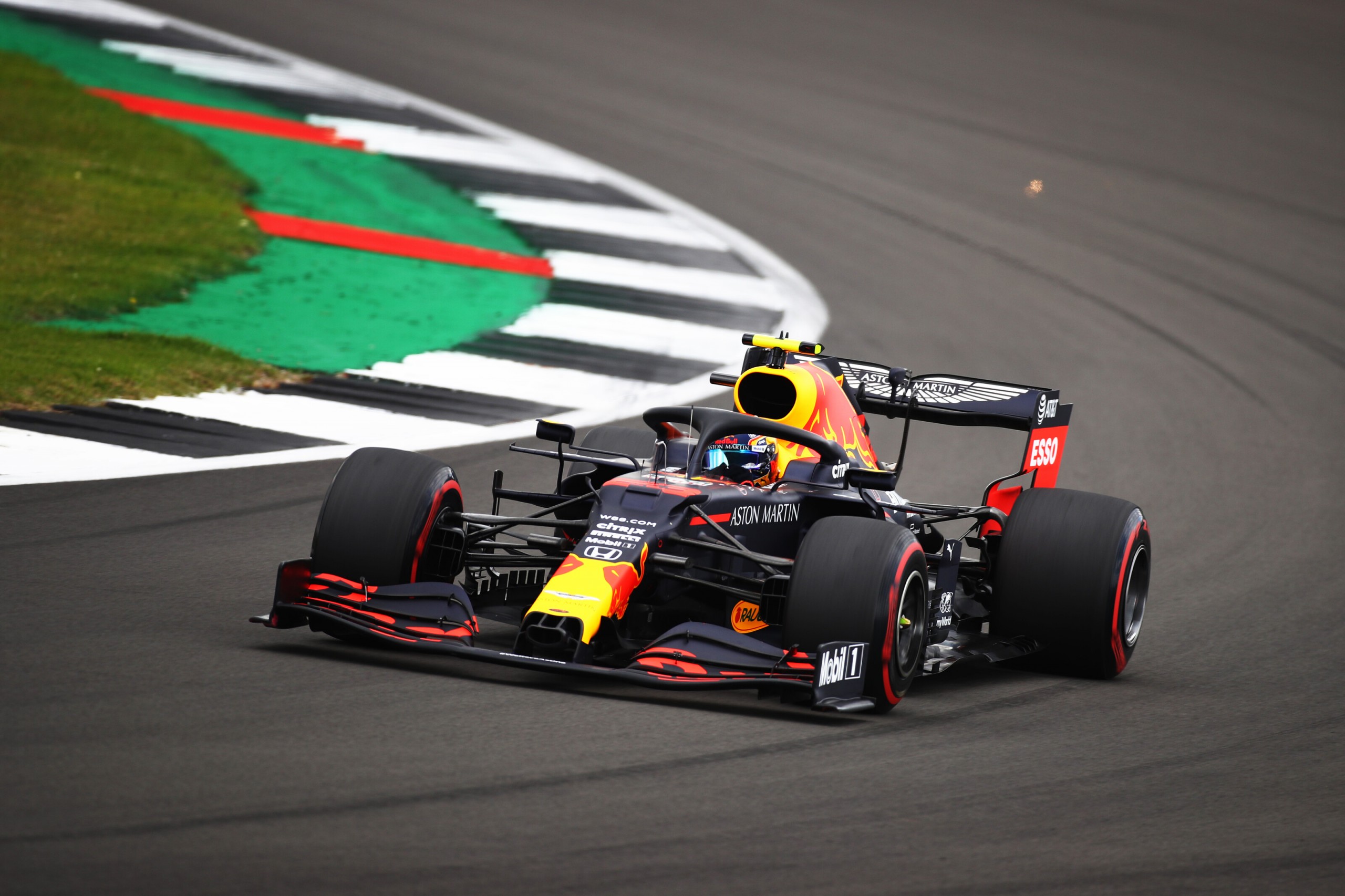 But although Gasly's results were obviously a key factor in his demotion, more important were the reasons behind those results. In particular, Red Bull team principal Christian Horner cited Gasly's hesitance in on-track battles, which often left him stuck behind midfield cars despite his own RB15's pace advantage.
Albon, on the other hand, doesn't seem to have this problem. The British Grand Prix might have been his lowest result of the season so far, but his drive to eighth was a recovery negating an extra pit stop and a time penalty. Likewise, in Hungary he made up eight places to finish fifth after an early qualifying exit.
Admittedly, Albon's racecraft does still need honing. The collision with Kevin Magnussen that earned him that penalty at Silverstone is the most recent example, not to mention his two race-ruining incidents with Lewis Hamilton in Brazil last year and Austria this year.
But despite this, Albon's willingness to go for a move and not be daunted by it—particularly if that move is against a six-times world champion like Hamilton—is clearly something Red Bull values.
It's also worth noting that the context of of Albon's year is very different to Gasly's. Last year Red Bull had a car that could legitimately contest Mercedes for podiums, poles and wins, and the feeling was that they were losing out on big results because Gasly's absence from the front of the field meant they were unable to fight the Silver Arrows strategically.
This year, despite Verstappen's podiums the RB16 is not as close to Mercedes as its predecessor, and so Albon's struggles aren't costing Red Bull as much as Gasly's. What's more, with Ferrari so far off the pace compared to 2019, Red Bull is also not at risk of losing second place in the Constructors' Championship.
On top of that, Red Bull had the perfect opportunity to perform a driver swap last year. The three week summer break not only provided Albon with a chance to get his head around the pressure associated with driving for the top team, but also gave Gasly enough time to accept the decision before facing the media at the next race weekend.
With no such break this year, Red Bull don't have that convenient chance to swap drivers without the risk of it backfiring for the rest of the season. Hopefully, they'll have learnt this from what happened to Daniil Kvyat after his sudden drop in 2016.
There's no hiding the fact that Albon's start to the 2020 season has so far fallen short of his and Red Bull's expectations, and he needs an upturn in form over the coming races to get things back on track. But as for talk of him being demoted back to Toro Rosso, Albon's performances on track and relationship with the team show a much different picture to Gasly's time at Red Bull. For 2020 at least, Albon's seat should be secure.