70 years ago, the Formula One world championship was established and the sport embarked on the 1950 season – it would start at Silverstone.
The once-derelict wartime airbase has since brought countless F1 seasons to life with some extraordinary British Grand Prix races, and this last weekend was absolutely no exception.
After a last-lap puncture, Lewis Hamilton claimed his seventh win at the 5.8 Kilometre circuit in the most ridiculous of circumstances, following similar issues for team mate Valtteri Bottas and McLaren's Carlos Sainz, which would see them both finish outside of the points.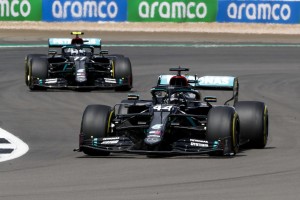 2020 British Grand Prix,Sunday – LAT Images
At the track where it all started back in 1950, it was a crazy finish last time out, and we will hopefully get to see another cracking Grand Prix in Northamptonshire for the 70th anniversary Grand Prix this weekend.
Of course a prominent question regarding the race will be tyre options; will Pirelli opt to switch to harder compounds for more durability or stick with the exciting lack of longevity that exists within the softer tyres? While it is not certain, it is believed that Alpha Tauri driver Daniil Kvyat's crash was also due to a tyre failure. His team mate Pierre Gasly, meanwhile, seeks to build on an emotive points finish last time. He almost ironically out-qualified and out-raced the man who replaced him at Red Bull last season – Alex Albon.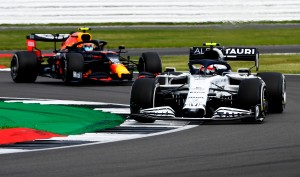 The tyres fell into a long list of talking points in the British Grand Prix. These included Alex Albon's late charge into the points, criticism of Romain Grosjean's antics, and a return for Nico Hulkenberg that was over before it began.
Mercedes will want to claim a remarkable eighth win since 2010 in Silverstone, and Lewis Hamilton will be eager to take the 21st win from pole in Silverstone, having just claimed the 20th last time out.
This race will hopefully give us the chance to see some more midfield excitement too. Following an excellent fight between Renault, Racing Point and McLaren in the last race, there should be an array of entertainment on show in this race, particularly if Ferrari can find some pace and provide Red Bull with more of a challenge than they managed just previously. Having said that, Charles Leclerc's impressive podium will have been a satisfying achievement following another challenging weekend.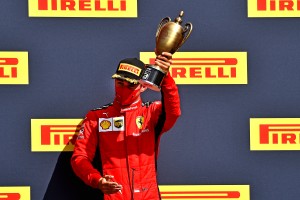 Further behind, Romain Grosjean, who came under fire for his truculent defence following one of the safety car periods, seeks his first points in Silverstone for eight years.
Alfa Romeo know that their battle with Haas and Williams at the back is becoming perennial and synonymous with what is becoming a tiresome season, particularly for the Swiss and American outfits, while Williams display somewhat of a resurgence compared to 2019.
Red Bull, who will hopefully be staying hydrated between now and the weekend, know that tyre issues like last weekend could provide them with the leverage to go on and win the race.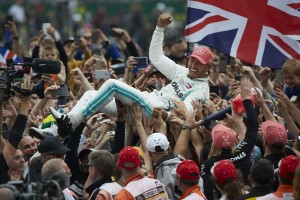 In a weekend when we will hopefully get to see Nico Hulkenberg race this time, Formula One celebrates 70 years of exhilarating racing – but will it be Mercedes celebrating again in Silverstone?
Feature image Courtesy of Mercedes Media Database