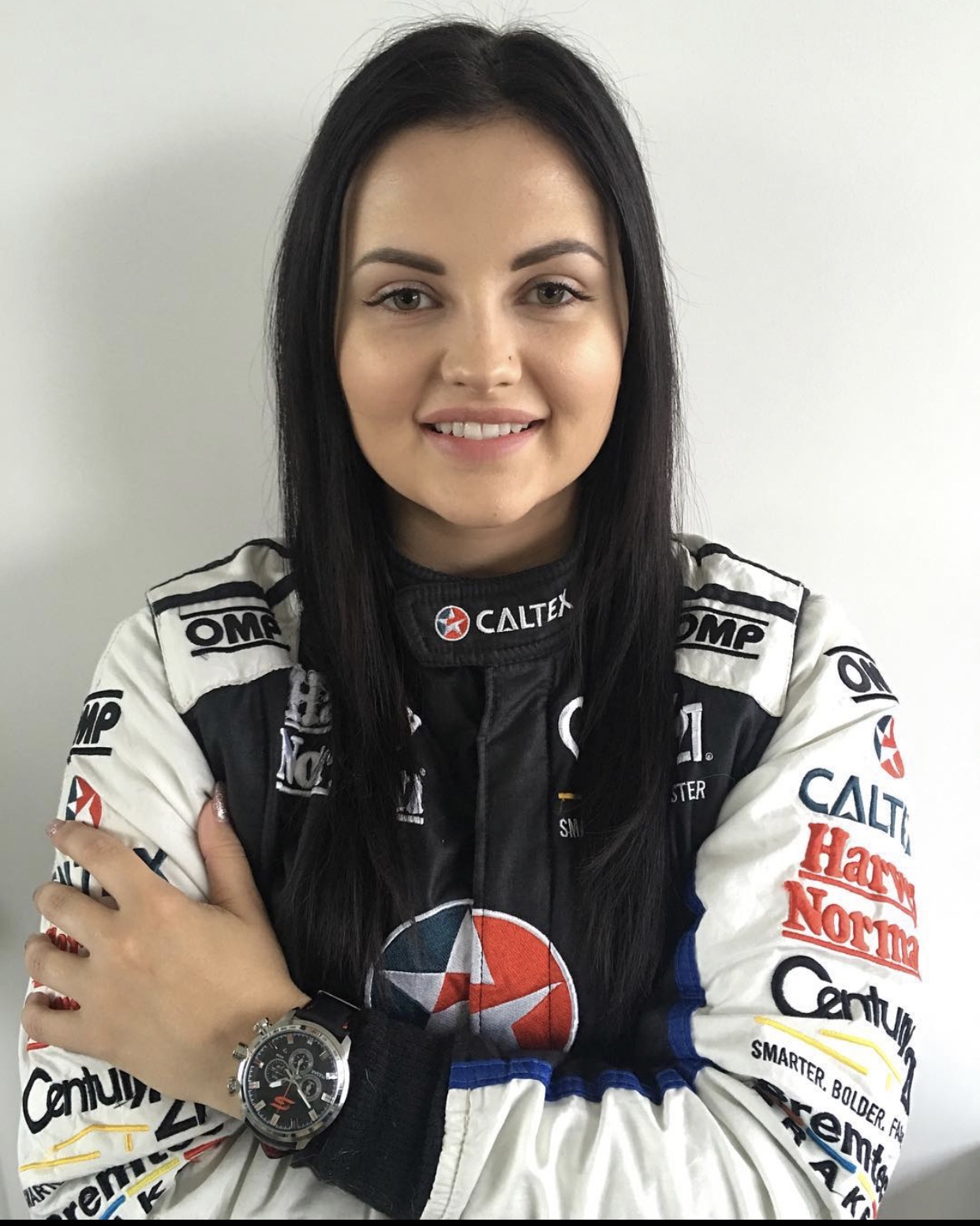 Very recently, I saw an article appear on my phone's Google news feed about a former racing driver who had starting uploading adult content to her OnlyFans page. Renee Gracie is an Australian woman whose racing career has spanned Aussie racing series such as Porsche Carrera Cup Australia, the Super2 series which is the feeder category to the Supercars, and then Supercars itself. Gracie took part in the Bathurst 1000 in 2015 and 2016, both times with Simona de Silvestro which made them the first all-woman pairing at Bathurst since 1998.
Gracie's racing career was never sparkling and she didn't set the world alight with her results, and it wasn't long after her final year of racing in Super2 that she walked away from motorsport for good, citing her reason for hanging up her helmet that it's no longer her passion. Then she gets dragged into the spotlight by daring to sell pictures of herself online, and she's getting a respectable amount of money to live off of, the amount? Not important. I'm probably not doing any favours by bringing more attention to it, but I just had to say something because it really irks me.
Immediately, I have seen people say very demeaning things about Gracie, shaming her for making a living off of something which clearly sells. I've even seen a person say "Imagine showing your daughter a woman who should be her inspiration just for her to go do porn", it's really sickening to see these remarks.
There's this very territorial culture about what grown women can do with their own bodies. Whether the issue is that they should be better role models, or that what they do is shameful, they're selling out etc. The very same people who will publicly belittle her but will be the first to frantically search for her content when they get the opportunity.
I know I'll get the very toxic people who will inevitably say that I'm 'simping' for Gracie, for daring to defend a woman who is selling pictures of herself online. This attitude towards women is frankly abhorrent, and you have to ask yourself why do you have a problem with it? Men sexualise women all the time, but when women sexualise themselves, it's trashy for some reason?
This deep-rooted misogyny isn't just exclusive to women who earn money by selling nudes and provocative videos, it's in all forms of life especially in motorsport. Every time I see a W Series article or a woman in motorsport being covered in some capacity, all I see are just demeaning and bigoted comments about them.
Whether it be about Sophia Flörsch when she had her Macau crash and I saw comments about how if she had been a man, she would have reacted in time, or the people who say that the only reason that Tatiana Calderón isn't good is because she's a woman. Or if it's the likes of someone like Carmen Jordá who tries to mask her incompetency behind the fact that she's a woman, not helping the notion that women aren't at the level of men and should not compete against them.
That's why I was against the W Series at first before I realised what its aim was and have grown to appreciate it for what it is. There's always a surface level guttural reaction to seeing a woman in racing, that it's a gimmick and it's not looking for the best drivers to compete.
Unfortunately as is the case in motorsport, you do need to potentially appeal to sponsors with a reason as to why you may be marketable, and that's a reason you may find a lot of women racing. Current F1 driver Alex Albon was born in London to a British father and a Thai mother, and after being dropped by Red Bull at the end of 2012, he had the opportunity to gather sponsors from Thailand due to the fact that he was one of very few drivers at that level from there, even though he was born in Britain.
Though whilst Albon didn't seem reluctant to call himself Thai, I know there's a lot of distain from a lot of women in motorsport to be labelled as such. I remember when Sophia Flörsch got a race seat halfway through the FIA F3 European Championship in 2018 and the commentator kept on referring to her as 'Lady Racer', when saying 'the sole woman in the field' would probably have done just fine.
But Flörsch has quite rightfully been fed up of these remarks and playing into these pre-conceived notions that people seem to have about women in racing. She's been openly critical of the W Series (albeit probably a bit too much when she's made snide comments towards some of the women who do compete) and flat out refuses to compete, which she's well within her right to do.
Attitudes won't change overnight, and you'll always find the odd person who will never stop being bigoted. It's true that since 1950, only two women have ever qualified for a Grand Prix and motorsport will always be male dominated. For every 95 men in racing, there's probably about five women and out of those, only a select few will be talented enough and maybe those are the ones who don't have the opportunities.
I know in my heart of hearts that there's a woman out there who will be F1 world champion, whether that's Jamie Chadwick or maybe even someone's unborn baby girl, I know one day it will happen.
Yes, I started this article talking about a former driver who started an adult film career, but these awful attitudes towards women is prevalent everywhere. Renee Gracie got a lot of stick as racing driver and undoubtedly is getting more as an adult film actress, and everyone who is trying to belittle her for making that choice, shame on you.
Featured Image Credit: Renee Gracie/Instagram