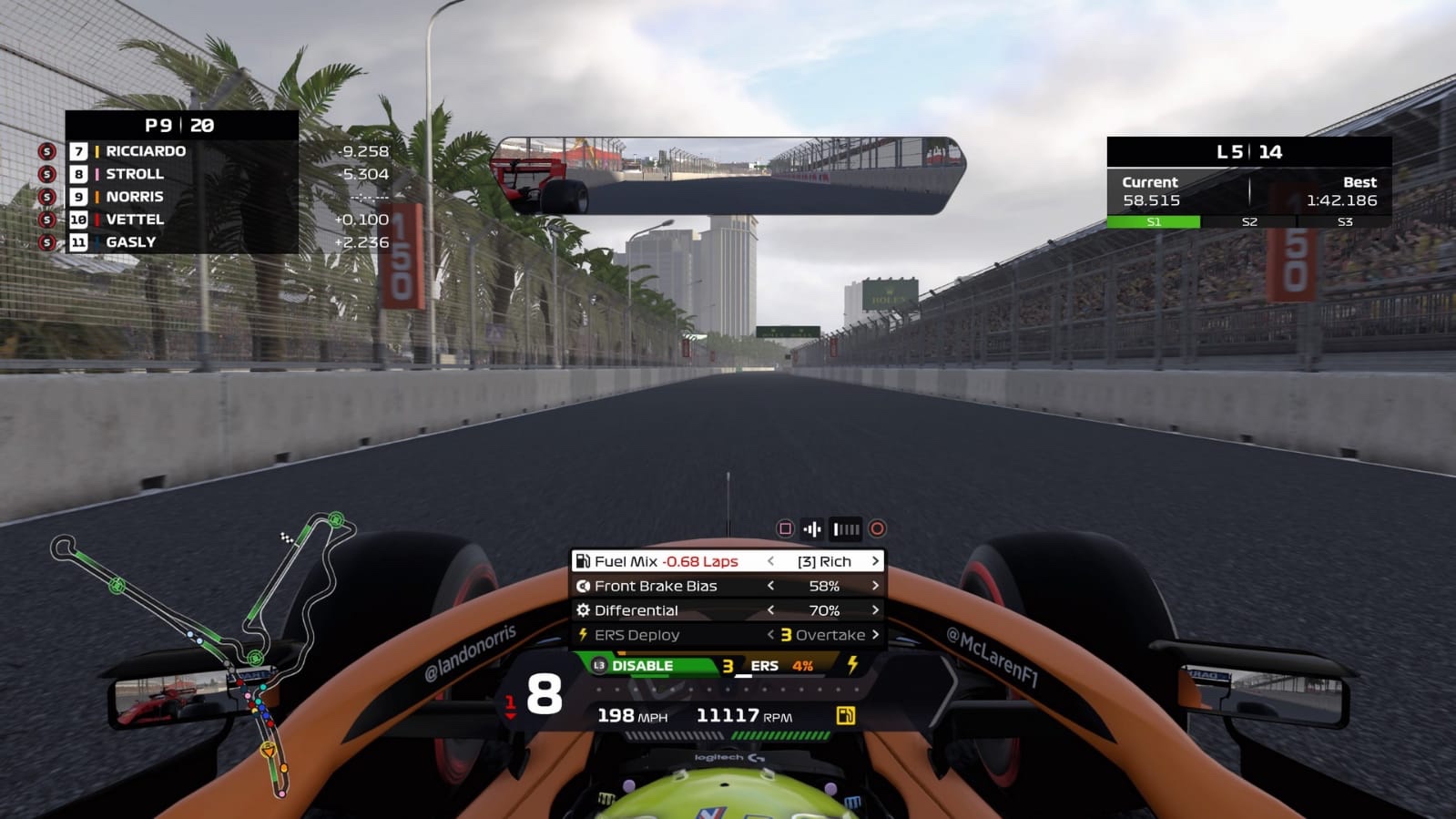 In the run-up to the launch of the upcoming F1 game, I know plenty of us are planning on enjoying all there is to offer. Whether you are diving in the deep end with the new My Team mode, ringing the neck out of the four new Michael Schumacher classic cars or just overall being a tool by piledriving into people at the first corner in an online race. However in anticipation of F1 2020 being released, I'd like to let you all know about five content creators who you should consider following if you're looking for some amazing videos centred on racing games.
Tiametmarduk

This is one that a lot of people in the F1 community will know already. Benjamin Daly is an Australian content creator who has amassed nearly 450,000 subscribers on his YouTube channel. If you subscribe to him, you can expect to find mostly F1 game career mode videos as well as online races, whether it be random lobbies, open to subscribers of his or even organised events.
Daly has been racing a lot of the F1 drivers in the Veloce Esports – of which Daly is a part of – Not The GP events as well as taking part in the last two F1 Virtual Grand Prix races with McLaren (who he has also become the Esports ambassador for). He's probably the most naturally quick of all the big F1 gaming content creators on YouTube, and plays the game religiously.
This isn't to say that Daly only ever plays the F1 games, he has branched out a few times though it's safe to say that as far as the Codemasters F1 games are concerned, he's the most well known and in my opinion, the best in the business. For a more varied set of racing games, you may like my next pick.
Jimmy Broadbent

Now this is a guy who everyone loves. Known by many names such as Jamble Wanglebork, Sheddy Irvine or the shed dweller, and also for being a bit of a jack of all trades. Jimmy is mainly known for driving more dedicated simulators such as iRacing, rFactor 2, Assetto Corsa Competizione etc. but he also isn't shy to play the F1 games.
Like Tiametmarduk, Jimmer has been taking part in the Virtual Grand Prix races with Racing Point. Infact where there has been sim racing action in the past few months, it's been very difficult not to find this wonderful man involved one way or another. Not only that, but Jimmy is also a commentator for the FIA Gran Turismo championships and you can just feel the enthusiasm, this man lives and breathes racing, and it's just a joy to watch him and his videos.
Broadbent's YouTube channel hit half a million subscribers during the Le Mans 24 Virtual that he was competing in, and on his birthday too. I cannot stress enough just how wonderful this guy really is and I highly implore you all to go seek out his channel, you will not be disappointed. Also, no he did not portray Frank Butterman in Hot Fuzz.
IntoTheBarrier

A bit of a left field selection I reckon for a lot of you, he's gone very much under the radar and is someone who I think is very unappreciated. Scott Wallis is someone who I am sure is one of the backbones of the F1 Gaming community on YouTube, as his content is simple yet effective.
Scott often pairs up a short race with overenthusiastic post commentary and throws in a few in-jokes whether that be about aliens, horsey or a very brilliantly delivered "OH NO". His editing is amazing too, what he lacks in ability on the game (which he would agree with so no I am not insulting him) he makes up for in video making.
What I mean by being a backbone of the F1 Gaming community is that before Scott came along, the F1 games didn't attract much of an audience on YouTube outside of their little niche. Not many people wanted to hear some monotone 12-year old talk over a car going round a track, but Scott took that concept and perfected it for the mainstream. This opened up the doors for all his peers to start making videos and the F1 games could flourish.
This is why I include IntoTheBarrier here. He's just short of hitting the 100,000 subscriber mark and he should get there because he deserves it. You have him to thank for the prominence of the F1 gaming community, even if he isn't as serious or capable at driving as the likes of Tiametmarduk.
He hasn't been able to participate in a lot of these big Esports races due to the fact he isn't on PC, but maybe his in-joke about aliens could land him a sponsorship deal with Alienware? Maybe?
Maxime MXM

Another one who may have flown under the radar but understandably so, MaximeMXM is a Dutch content creator who has her channel sitting at 77,000 subscribers, which when you factor in that the content isn't even in English, it's honestly very respectable. She used to be a Call of Duty Esports pro player for G2 Esports, but has since focussed more on creating videos on a variety of games, whether that be Call of Duty, Fortnite, but mainly F1 and racing games.
Maxime really turned a lot of heads during F1's own #ChallengeHeinekenLegends event where former F1 drivers David Coulthard and Nico Rosberg went head-to-head in a series of challenges on the F1 game. In one of the races, Maxime along with a bunch of other content creators (including Tiametmarduk) took to the US Grand Prix venue and she really stole the show. She led a couple of laps and finished third!
She has since been picked up by Veloce Esports and will start uploading English language videos to a second channel called MaxSim, and I for one am very interested to see where this takes her. I would highly recommend subscribing to her.
TRL Limitless

Now for someone who is very alien-level quick on the game. James Doherty is someone you may know from the F1 Esports series, where in 2018 he was drafted by Renault's Esports team. However he is mainly known for his over 100,000 subscriber YouTube channel in which he uploads setup tutorials, analysis of onboard laps of some of the quickest drivers on the game and he even streams his online league races.
Doherty's background was in karting, and he competed in both British and European Rotax races. His channel serves as more informative driven rather than entertainment, but his success as one of the most successful F1 game league racers in the world is not to be sniffed at.
Limitless is undoubtedly one of the fastest drivers on the game and his channel is completely dedicated to it so if you want to learn some tips on how to get faster on the F1 game and to learn more about it, then his channel is definitely the one you need to go to.
Honourable mentions
A list about racing game content creators wouldn't be legitimate without mentioning Aarava. Like his Veloce stablemate Tiametmarduk, his channel is primarily F1 career mode focused but he also doubles that up by being the team principal of Alfa Romeo's Esports team.
I'd also like to mention Super GT and BlackPanthaa, who both primarily don't really play the F1 games and are more into Gran Turismo and Need For Speed respectively, but they are both worth a mention if you like those games.
Last but not least though, if you are a fan of GTA Online then you'll really appreciate the next guy I am going to mention, his name is Broughy1322. He is the go-to guy if you want to know the performance of every car in GTA, as he religiously laps every single car in the game and he doesn't get enough appreciation.
Alright! Hope I've given you all some good channels to go watch whilst we are all stuck inside. Enjoy them as we await the new F1 game!