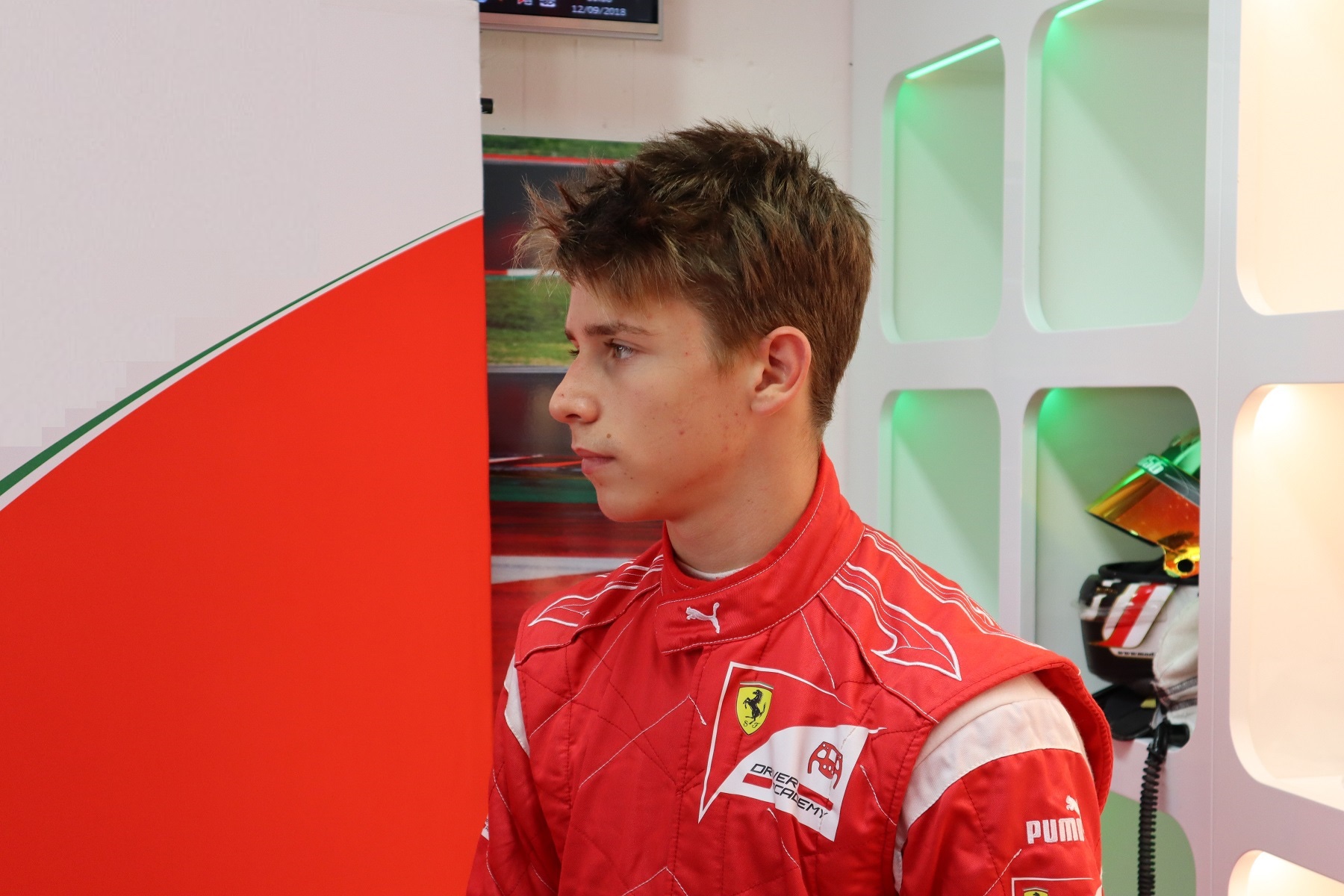 I think I speak for a lot of us when I say that I am a huge Charles Leclerc fan, seeing his ascendency from joining the Ferrari Driver Academy, and winning the GP3 and Formula 2 championships then graduating to Formula 1 with Sauber and now a Grand Prix winner with Ferrari, it has truly been incredible.
He's also been proving to be quite handy on the Esports side, racking up both wins in the last two F1 Virtual Grand Prix events, winning the Veloce Versus 1v1 event and also streaming on Twitch with the many other F1 drivers taking to Esports scene, raising money for charity in a set of races called 'Race for the World' which he also won.
However in all but the most recent Virtual GP, there has been a Ferrari being driven by another Leclerc, this being Charles' younger brother Arthur. For this year, he was picked up by Ferrari to be on their driver academy like his sibling four years prior and it would be easy to assume that there is a bit of nepotism involved, considering other members of the academy include the sons of Michael Schumacher, Jean Alesi and the grandson of Emerson Fittipaldi.
I thought I'd run you all through why I think Arthur Leclerc could be one to look out for in the future and his recruitment to Ferrari's young driver programme isn't merely just because of being Charles' younger brother.
Whilst Charles arrived into single seaters in 2014 off the back of major success in the karting scene, Arthur was only just starting out in karts despite only being three years younger than his highly rated brother. Arthur actually managed to win the Kart Racing Academy championship in France, but due to budgetary issues, he was out of racing for the next four years and in that time, Charles made that climb up the ladder and into F1.
The older Leclerc always had that issue early in his career, they never had a lot of money and if it weren't for Nicolas Todt, his career would have been over. So it was the same case for younger Leclerc, who only got back into racing because of backing from his uncle, who set up an e-bike company. This helped him seal a place in the relatively low-budget French F4 championship in 2018.
Despite not racing for four years, it was like Arthur had never been away! He won a reverse-grid race in his first event, held his own in a battle with eventual dominant champion Caio Collet at the Pau circuit, took pole at a very wet Spa-Francorchamps and had it not been for some rotten luck in the final round, would have finished runner-up. That year, he also became a part of the Venturi Formula E team's junior programme, alongside a selection of drivers from single seaters, karting and Esports.
For 2019, he stepped up to the German-based ADAC F4 championship and took his first victory at Hockenheim which supported the German Grand Prix, and Charles was there to greet him when he pulled up into parc fermé. Arthur raced for the Sauber Junior Team by Charouz, and even with the single victory he finished third in the championship, behind the highly rated pair of Red Bull junior Dennis Hauger and the champion Théo Pourchaire, one of Leclerc's teammates.
That result is mightily impressive considering the level of talent in that field, and the fact he had nowhere near the amount of racing experience of his peers. Despite being three years older than Pourchaire, he had eight years less racing experience, so bearing all that in mind, that makes Leclerc's results even more impressive.
Whilst Pourchaire and Hauger are stepping up to the Grand Prix-supporting FIA Formula 3 for this season, Leclerc has gone in another direction and joined up with Prema – the team that his brother won the 2017 FIA Formula 2 championship with – in the Formula Regional European Championship. A lower tier F3 series that races for the most part in Italy.
Arthur is now 19, the same age Charles was when he won the GP3 championship. The Prema team was very much a dominant force in Formula Regional last season and even with highly rated teammates like Roman Staněk, Oliver Rasmussen and fellow Ferrari junior Gianluca Petecof, I am very confident that Arthur is the favourite for the championship.
Last time we had an F1 driver called Charles, he also had a racing driver brother called Arthur, I'm referring to the Pic brothers. Charles Pic raced for tailender teams Marussia and Caterham between 2012 and 2013, whilst his brother Arthur Pic got as high as GP2. This time round, Charles Leclerc is in F1 and is one of the top drivers, and with his recruitment to Ferrari's programme, would it be so absurd to liken the Leclerc brothers to the Márquez brothers in MotoGP?
Marc and Álex Márquez won a championship apiece in the lower and intermediate classes of Grand Prix motorcycle racing and now they are teammates at the Repsol Honda team that Marc has won all but one MotoGP world championship with since joining them in 2013. Could Arthur join Charles at Ferrari in the next few years? It's not out of the question! But I won't get ahead of myself. For the time being, let's see how Arthur does and see if skill and excellence is in his blood.
Image courtesy of Scuderia Ferrari Formula 1 Team.