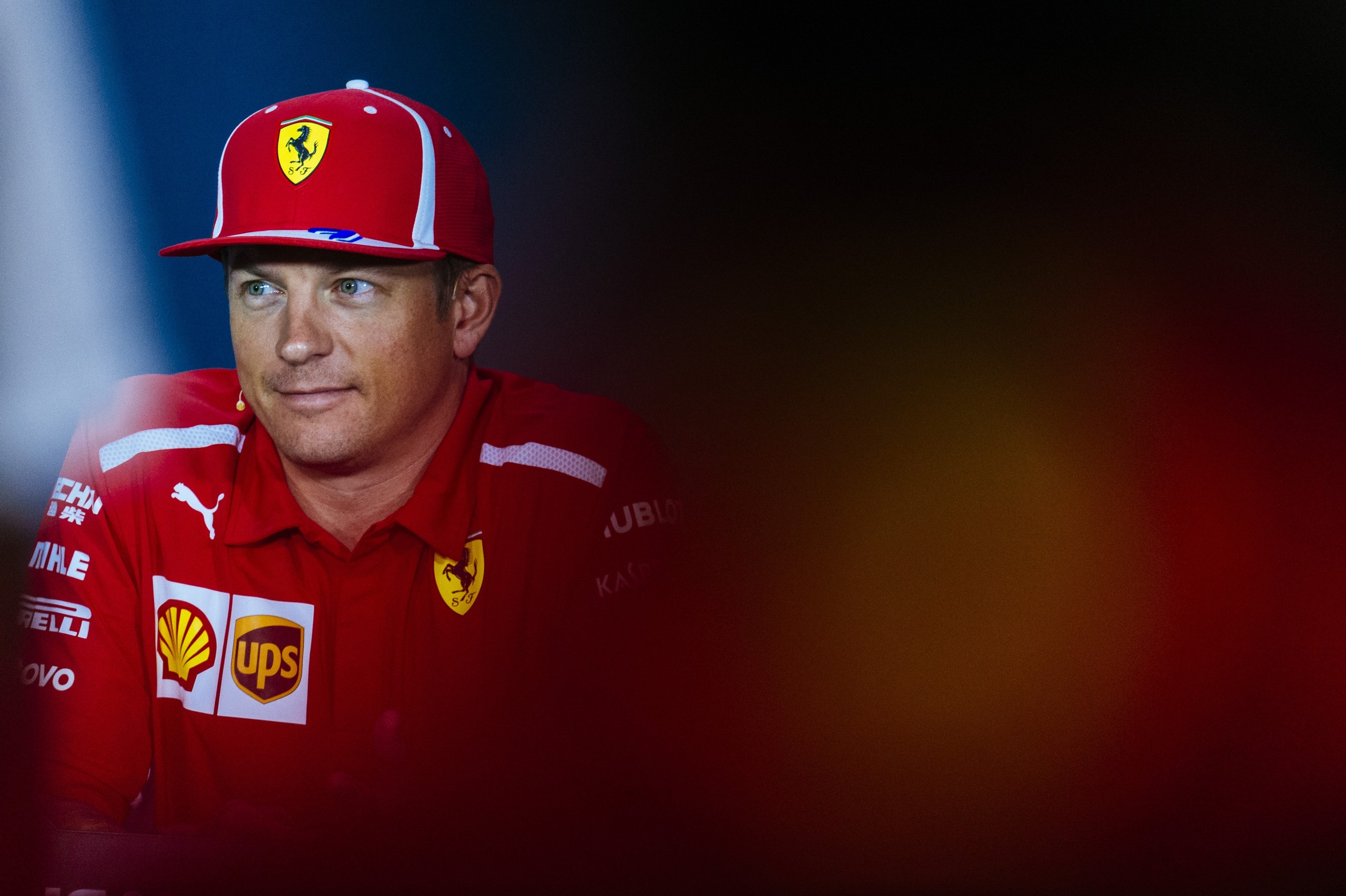 This weekend would have been the return of the Dutch Grand Prix at the Zandvoort circuit to the F1 calendar, which is only happening because of a certain Max Verstappen. F1 madness has gripped the Netherlands, it only took about five years for a driver to generate enough buzz to get it back on the calendar. But we aren't talking about that today, instead I'm talking about a country which has had three drivers who have won the Formula One world championship yet have never gotten close to having a Grand Prix in F1's 70 year history.
1982 champion Keke Rosberg, 1998 and 1999 champion Mika Häkkinen and the much beloved 2007 champion Kimi Räikkönen all hail from a small country up in Scandinavia, you might have heard of it, Finland! A country that has a rich history of motorsport, mainly through rallying with seven drivers who have won the World Rally Championship, and if you ever saw the piece on Top Gear where James May is given racing lessons by Mika Häkkinen, you'll realise how seriously the Finns take driving.
So why may I ask, has Finland never had a Grand Prix? Maybe the Scandinavian countries aren't warm enough throughout the year, but immediately I can refute that because Sweden had a Grand Prix between 1973 and 1978. Plus it's not like there isn't demand! We always hear about the Finns traveling down to the Hungaroring for the Hungarian Grand Prix. Why should they be made to travel upwards of 2,000 kilometres to attend a Grand Prix?
For this year, construction was completed on a circuit on the Northern Eastern outskirts of Helsinki with the intention of bringing back the Finnish MotoGP. The circuit was called the Kymi Ring, and it hosted an open test shortly after finishing construction with the Grand Prix scheduled for July 12th, but understandably has been postponed in the current circumstances.
Looking at this video of a virtual lap from the newly-released MotoGP 20 game by Milestone, you can see that the Kymi Ring has some rather unique corners. The fast flowing turn one heading into an uphill hairpin, then a long back-straight before a series of very technical, flowing yet tight corners. Plenty of elevation change too, which is always an amazing characteristic with all the great circuits.
Whether F1 could have a good race here is another matter, although it wouldn't be any worse than Yas Marina and Sochi. In any case, there have been discussions to potentially have other top-line racing series at the Kymi Ring other than MotoGP. This includes Karting, Rallycross, Speedway, Motocross, and even top-line circuit car racing such as World Touring Cars, DTM and the World Endurance Championship!
Those last three in particular should definitely hammer home how serious the Kymi Ring is about being the home of Finnish motorsport. It has gotten the top grades by both the major motorsport governing bodies for motorcycle and car racing, with the FIM giving it a safety grade A for motorcycle racing, and the FIA have granted the circuit and its facilities, grade 1 licence. Thus making it the first and only Nordic circuit to meet the requirements to host an F1 Grand Prix.
So immediately, this track meets the regulations to host F1, so it would beg the question, why isn't it already trying? Well, as the answer always seem to be, money. MotoGP got priority over F1 because it cost way less, and it may build up the interest of potential investors but even so, I don't see any reason why Finland wouldn't be hugely onboard with getting the F1 circus to go there.
It just astounds me to think that it has taken so long to have the conversation about a Finnish F1 Grand Prix, particularly as we have got an aging Kimi Räikkönen – still racing in F1 at 40 – who will at some point overtake Rubens Barrichello for most Grand Prix starts when F1 does resume. Lewis Hamilton has Silverstone, Fernando Alonso had Barcelona and Max Verstappen will have Zandvoort, why can't Kimi have the Kymi Ring? I mean, I doubt he actually cares but what about the adoring fans?
Like I was saying, the Finns have to make the journey to Budapest if they want to watch Kimi, their other Finnish driver Valtteri Bottas and indeed all the other drivers. Why should they? I'm British, so whether or not the Finns have their own Grand Prix doesn't effect me hugely, but I think it's an insult that they have never had one, particularly at the height of Häkkinen's and Räikkönen's careers.
One of Finland's neighbouring countries is Russia, which already has a Grand Prix at the Sochi Autodrom near the shores of the Black Sea, one of the most southerly points of European Russia. However, there are strong talks of a circuit that has just been completed called Igora Drive, just north of St. Petersburg and not far from the Finnish border potentially taking over the Russian Grand Prix from 2021. This circuit is/was set to host a DTM round this year, and it looks a damn sight better than the current Russian Grand Prix venue.
If it were me organising the schedule, I'd put Kymi Ring and Igora Drive in successive weeks in late July and early August, probably at the expense of the Hungaroring, sorry Hungarians! With the Finnish F1 Grand Prix being a week or two after the MotoGP but before the WRC Rally Finland round. A month's worth of racing action for the Finns!
As I said earlier, I'm British and none of my family are in any way linked to Finland, nor do I have any special affinity with Finland. But I firmly believe that all you Finns out there deserve a Grand Prix, and I hope it does happen. Kiitos!
Image courtesy of Scuderia Ferrari