F1 pundit Karun Chandhok believes F2-style reverse-grind sprint races on Saturday afternoons would be a beneficial change to the current Grand Prix weekend format.
Sprint races, either as standalone races or in place of qualifying to set the Grand Prix grid, were mooted as potential ideas for F1's 2021 overhaul, but were ultimately rejected by teams last year.
Despite this pushback Chandhok still believes sprint races could improve F1, although only if they are introduced as an F2-style secondary race and not as an alternative qualifying format.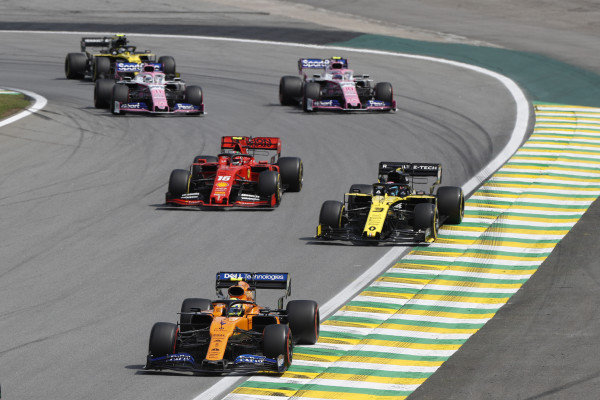 Speaking to ThePitCrewOnline about his ideal Grand Prix weekend, Chandhok said: "You'd have a Saturday morning qualifying with the same format that we have now. I think qualifying is one of the most exciting things we have in the [current] format, it really works with three segments. So I'd have that on Saturday morning, and that would be the grid for the Grand Prix.
"But on Saturday afternoon I'd have a 45-minute sprint race with the top 10 [from qualifying] reversed, with half points because it's half the distance.
"And you don't do it at every race. For example, you wouldn't do it at Monaco where overtaking's impossible. I would take eight races in the year, or half the races in the year, and do that on a Saturday afternoon."
Chandhok said that awarding points for the sprint race was essential, as that would incentivise drivers to race their way through the pack and teams to set up the cars for overtaking rather than peak qualifying pace. He also said he believes his version of a sprint race would help bring in new and younger fans, while not upsetting F1 traditionalists as the races aren't being used to set the grid for Sunday's Grand Prix.
In addition to a Saturday afternoon sprint race, Chandhok said that his idea of the F1 weekend would see FP3 dropped to make way for the sprint race, and include a requirement for all teams to run at least one young driver in every FP1 session throughout the season.