It was coming, wasn't it?
In the dying laps of the Brazilian Grand Prix, following a safety car,  Ferrari's talented Monegasque upstart Charles Leclerc dived down the inside of team-mate Sebastian Vettel going into turn one. Nothing wrong with that move. On the exit of turn three, however, came a moment that epitomised what has been a long and painful struggle for Ferrari over recent years.
Attempting to gain his position back, Vettel re-created his 2010 drama with then-Red Bull team-mate Mark Webber, and moved across on Leclerc, terminally damaging Leclerc's wheel, and giving himself a race-ending puncture.
I know we can't use one incident to suggest that this is already the most controversial team-mate battle in F1 history. It doesn't come close to Senna vs Prost or even Hamilton vs Rosberg, but what happened in Brazil was the culmination of an incredibly tense season at the Scuderia. It was a volcano that wasn't going to stay dormant for long.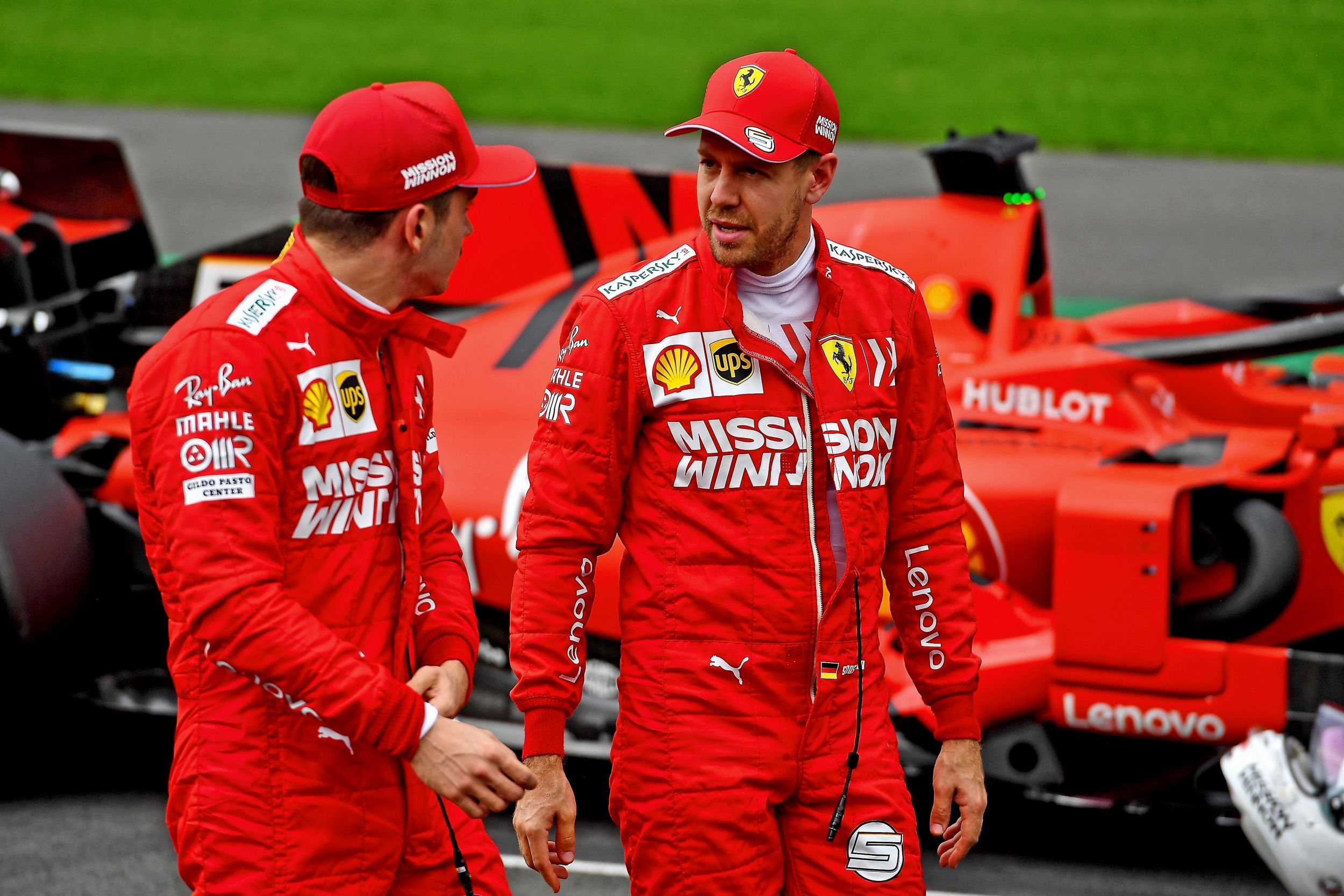 Vettel has a history of being more than a little incident-prone. Even during his spell of dominance at Red Bull, there were cracks under pressure, clashes with rivals, and an almost permanent sense of volatility. Then, after his move to Ferrari, there were incidents in Baku and Singapore in 2017, and multiple errors in 2018.
This year, his rivalry with Leclerc has seen a stark contrast with Vettel's placid and comfortable relationship with Kimi Raikkonen. This year saw him come up against a young, quick, aggressive, motivated and extremely talented Leclerc. This pressure has in some ways pushed Vettel to become a better version of himself, but the mistakes have always been there, as has the flare that comes with competitive team-mates who simply will not accept number two status at the most historic and successful team in F1.
Success may seem distant for Ferrari at the moment, but as a team that dominates all of the papers in Italy and is the biggest talking point of a proud racing nation, the headlines are never far away. In typical Ferrari fashion, they have occupied them at every opportunity this year, but mainly for the wrong reasons.
On multiple occasions at the start of the year, Ferrari opted to swap their drivers over when chasing the quicker Mercedes cars, despite their cars being equal in pace. These decisions were puzzling to put it kindly, and led to friction that would dominate the rest of the season.
Singapore saw one of the most contentious incidents yet between the two. Leclerc was leading from pole, but Ferrari decided to give Vettel the undercut and inadvertently gave the German the lead of the race in the pit stops. Vettel won the race, ahead of a furious Leclerc.
At this point, tempers were sizzling, but Ferrari insisted that they had the situation under control.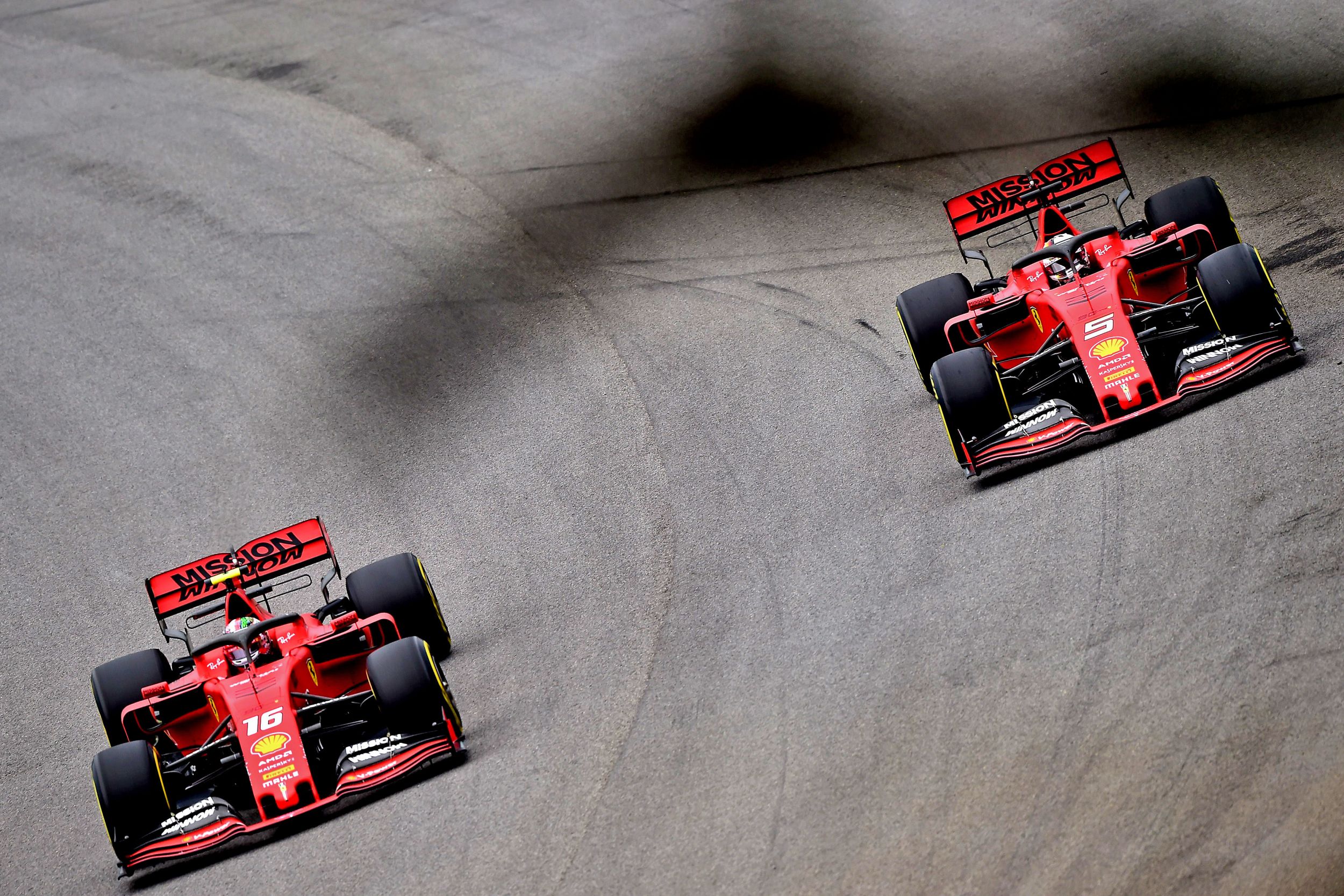 They came close to blows on the first lap of the US Grand Prix, and as soon as they went side-by-side in Brazil, you knew what was coming.
Ferrari have worked themselves into a situation that they cannot control. As in many races over the last couple of years, they have cost themselves valuable points with a combination of nonsense strategies and driver errors.
Regarding Vettel and Leclerc, there's no need to explore specific points during races when Ferrari mishandled their driver situation. Forget China, forget Spain, forget Singapore, and forget Brazil. Ferrari were in trouble before the season even began.
Mattia Binotto started his role in the worst way possible. Before Melbourne, the new team principal stated that Ferrari would favour Vettel in the first part of the season and perhaps give Leclerc equal standing if he proved his worth as the year progressed.
I'm not sure I've seen a team boss make such a foreboding start to a reign as team boss. These comments will have created a lack of trust and a polarising divide between Vettel and Leclerc, because how are they supposed to race if they know they constantly have a team decision hanging over their heads? How does Leclerc hope to prove himself as a Ferrari race winner if the team will swap him and Vettel over anyway?
It gave the perception that Vettel had become Ferrari's darling, and that Leclerc would have to be the bridesmaid. Binotto's comments made it a personal battle between his drivers and they hadn't even hit the streets of Melbourne for the weekend yet.
Would the tale have been different had Binotto been a bit more considerate in his comments? It's difficult to tell, but I certainly feel there would be less animosity in Ferrari.
However, if you're a neutral looking for exciting headlines every race, then Binotto's a genius!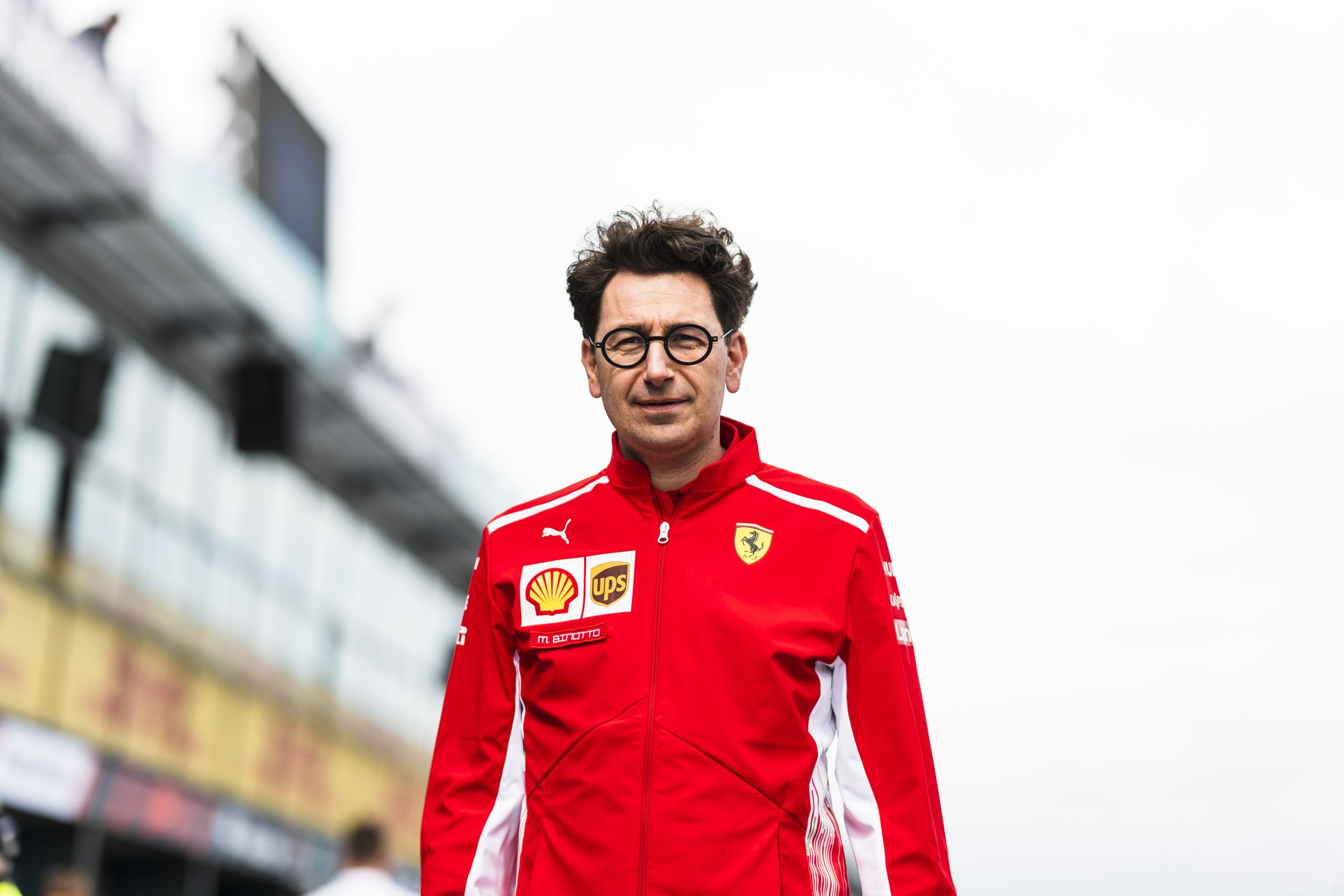 Let's face it, F1 has often felt stagnant in the last few years, because intense rivalries have been hard to come by. Lewis Hamilton's battle with Valtteri Bottas has always been quite passive and amiable, despite Mercedes' favouring the six-time champion.
Max Verstappen has had a grudge with Esteban Ocon, who will race for Renault next year, since their junior days.
Those rivalries aside, we are yet to see a battle to the extent of Hamilton and Rosberg. Looking back over the years, there has always been friction in such an emotionally-fuelled sport. The aforementioned battle of egos between Senna and Prost springs to mind, as does Mansell vs Piquet. Jacques Villeneuve wants to fight with everyone he meets, and who can forget Fernando Alonso's beef with both Michael Schumacher and Sebastian Vettel?
This friction gives us talking points other than Mercedes and Ferrari winning, with Max Verstappen, to his credit, often helping to spice up the action at the top of the field.
However, it almost seems like F1 doesn't have room for mind games and antagonism any more, despite other racing series proving it can still be done.
MotoGP riders do a good job of getting into each other's heads, and the same applies to Formula E. Jean Eric Vergne, Sebastien Buemi and Lucas di Grassi don't exactly have soft spots for each other.
And that doesn't come down to snide remarks and below-the-belt comments in the media like we often see in F1, this is about drivers passionately confronting each other about incidents and making sure everyone knows where they stand on conflicts. Remember Sebastien Buemi going round screaming at every driver he saw after race one of the 2017 season finale in Montreal?
This is what F1 needs more of and hopefully the new 2021 regulations will bring the field closer together and we can see more on-track fights and debates between drivers every race.
Of course, we're not asking drivers to get the boxing gloves out. All we want is drivers racing closely and entertaining us, giving us something to talk about. Is that so much to ask of a sport that has given us so many jaw-dropping moments over the years?
So, could Vettel vs Leclerc become a rivalry for the ages? Quite possibly, but let's hope it's not the only one we have to talk about in years to come.