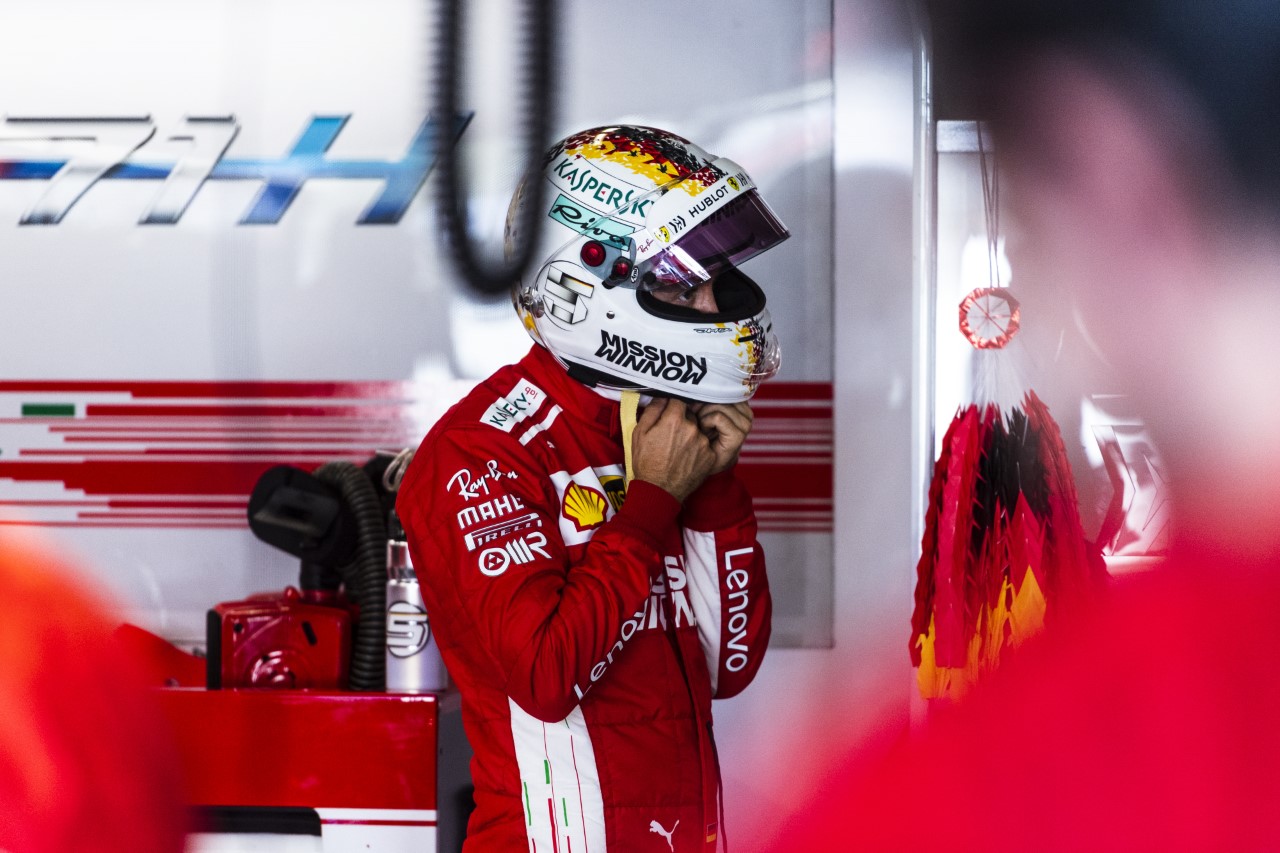 Photo credit: Ferrari Media Site
My name is Dimitris Bizas, I am from Greece, and I study Communication, Media and Culture at Panteion University. I have been writing about Formula 1 since 2012, firstly at totalracing.gr and, for the past 18 months, for the '4Wheels' magazine. Motorsport is my passion and getting to write and report on it is a true blessing.
2018 was supposed to be Ferrari's year: they built a good, competitive at any given Sunday car, they had Sebastian Vettel at his prime and they carried with them a year's worth of experience in title battles, from their 2017 campaign. However, they seem to have failed to capitalize on their chances once again, and the reason is simple, but not so obvious.
Let's start from the very beginning of this season, the Australian Grand Prix. Ferrari did the unexpected, with Sebastian Vettel winning a race which Hamilton led up until the Safety Car, having taken a remarkable pole position the day before. They continued their winning ways at Bahrain, they were held up by the Red Bulls at China, and then came the first real 'wake-up call' for Vettel and his team: the Baku incident.
He could be on the podium, on the second or third place, hadn't he been in such a hurry to overtake the Mercedes boys. He was somewhat lucky that he did not end up on the barriers at the exit of Turn 1, taking the checkered flag 4th.
This was the first sign of his lack of composure under pressure. But, since it was so early in the season, it didn't affect his championship aspirations, despite the fact that his arch-rival, Lewis Hamilton, took his maiden 2018 win that day.
Fast forward to France, and Vettel has just taken a commanding victory on Hamilton's 'second home', at Montreal. He grabbed a truly unbelievable pole on Saturday (sing of his confidence at that point of the season), and he went on to win, reminding to his nemesis that 2018 is not a 2017 repeat.
Of course, this feeling of superiority against Hamilton was short-lived. Paul Ricard marked the first of a series of mistakes from Vettel – mistakes that ultimately cost him the world title. He got off the line brilliantly, before hitting Bottas from behind, losing place after place, and finishing only 5th – a result far from representative for his overall performance that weekend.
Then there was Germany and his biggest mistake of his career, probably. That was the first turning point for his campaign – losing 25 points, in front of his home crowd, and seeing his rival taking the win instead, was a huge blow, not only for his team, but also for his confidence. Sebastian Vettel is and has
always been a driver whose performance is affected completely from his morale. If he is elevated and on a roll, he seems unstoppable, invincible. However, a single race gone bad can make him vulnerable, prone to mistakes. It is as if a huge weight is put to his shoulders, and this year, that weight is all the expectations from within his team and from the hundreds of thousands of Tifosi. It is not an easy task.
The final nail on his title hopes' coffin was put at the Italian and the Singapore Grand Prix. His spin at Variante della Roggia and the crucial mistake during the FP2 at Marina Bay were the ones which gave Hamilton a huge advantage, both on the standings, and on the 'psychological war', as he calls it. He now stands 67 points ahead of Vettel, and Austin could be the place where he will have both hands on his 5th world championship.
Ferrari's fault on this run
Although it is easy to point fingers and proclaim that Vettel lost the title on his own, Ferrari has been subpar when the stakes were extremely high.
One of their biggest weaknesses is the consistency they do not show during the season, not only on the track, but also back at the factory. Keeping a respectable –nay, a competitive- level of performance during the span of 21 races is crucial for the title battle, and the Maranello squad has not met the standards of their rivals, Mercedes.
Both at Brackley and at Brixworth, work was done in order to close the gap from the dominant –as it stood in the first 1/3 of the season- SF71H. The disadvantage on the power unit area and the tire management were the two main factor that held the Germans back, and they made a remarkable job recovering from a deficit on and off track. This allowed Hamilton to push harder, to build his confidence with the car, and ultimately to win one race after the other.
On the other hand, Ferrari made some marginal gains over the summer, and all their upgrades after the summer break were not what they expected. They fell back when their rivals pushed forward, got ahead of them and tried to stay there.
Even if Vettel was perfect (which is highly unlikely in such a lengthy season), his team would have failed on him. Stagnation is a poison for every F1 team, especially in such a hard-fought battle.
The bottom line is that the Ferrari-Vettel combination lost another chance to make history, to bring the crown back to Italy after 11 years. The legacy of this cooperation is still a work in progress, and if these two years are just the beginning, they have time to improve, to learn from their mistakes and
mishaps. But, if this was their final chance (and that's a big hypothesis), then History will not be lenient with them.
Dimitris Bizas