Molly Taylor became the first female rally driver to win the Australian Rally Championship in 2016. Even outside of rallying, she clearly enjoys a challenge, having taken part in the Ironman 70.3 Triathlon in December last year.
With International Women's Day on the horizon, we asked Molly a few questions about her aims for the season ahead, as well as what inspires her and how she has overcome challenges in her path to success.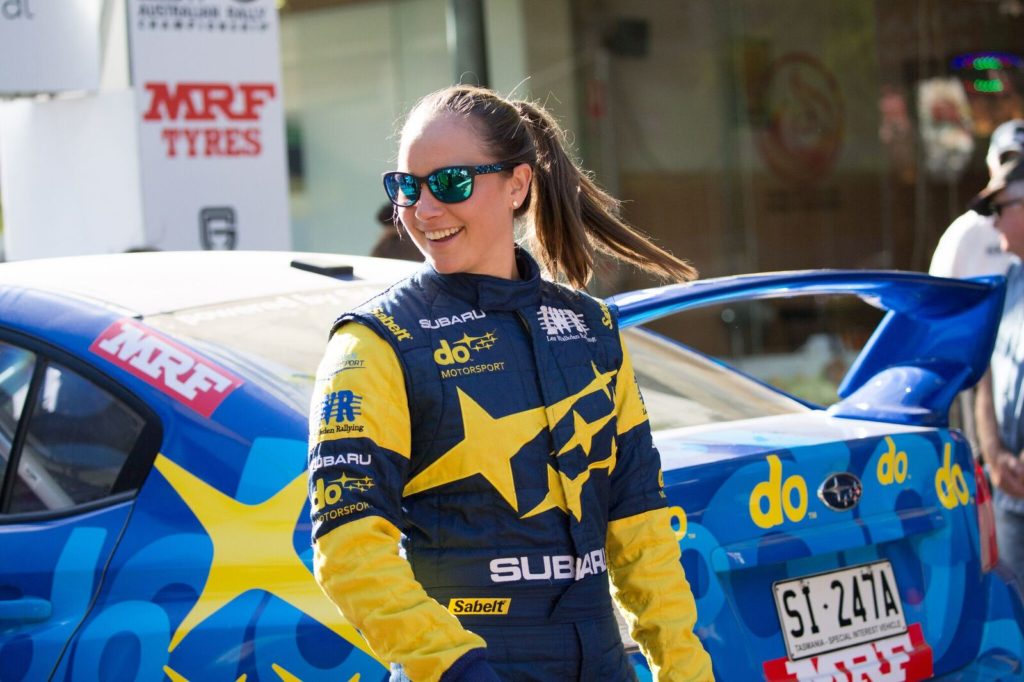 Alison Finlay: I'm sure you work hard on and off the track. What does an average non-race day entail for you?
Molly Taylor: No day is the same, which is what I love about the job. Depending on the calendar it could be anything from going over previous Rally notes to prepare for an upcoming event, travelling to a dealership to attend a function, filming, presenting, or working with the team at Subaru HQ. Preparing physically for the role is also important, so there is always some form of training built around what is happening at the time. Generally a lot of travelling and variation!
AF: How did it feel to win the Australian Rally Championship in 2016?
MT: It was an incredible feeling. A dream I've had for so long and although it was a long time coming, it also came sooner than I was expecting to be honest. For me the biggest enjoyment was sharing that sense of achievement with our whole team.
AF: How do you bounce back from a difficult race?
MT: Rallying is a rollercoaster and most of the time there are more lows than highs. For me, the first thing is to realise why the event was difficult and understand how I can learn from that experience for next time. When you have a clear target and know what you need to do, then finding the motivation to get back out there and do better is easy.
AF: What are your passions away from rallying, and do you still get the chance to enjoy them?
MT: My life pretty much revolves around motorsport, so that's definitely my lifestyle rather than just my job. I love cars in general and am starting my own small car collection. Being a part of that car culture where everyone appreciates these amazing machines & their history is a pretty cool experience. Aside from cars I really enjoy my training and have competed in a few triathlons and just taking up mountain biking. Being an Aussie, water sports are also one of my favourite hobbies! Generally the things I enjoy complement my driving, so it's a great fit in that regard.
AF: What advice would you give to girls looking to enter the world of rallying?
MT: Do it! It can seem daunting from anyone looking from the outside, but one of the best things about our sport is the people. It's really like one big family and I guarantee there will be so much support out there to anyone wanting to take the first step.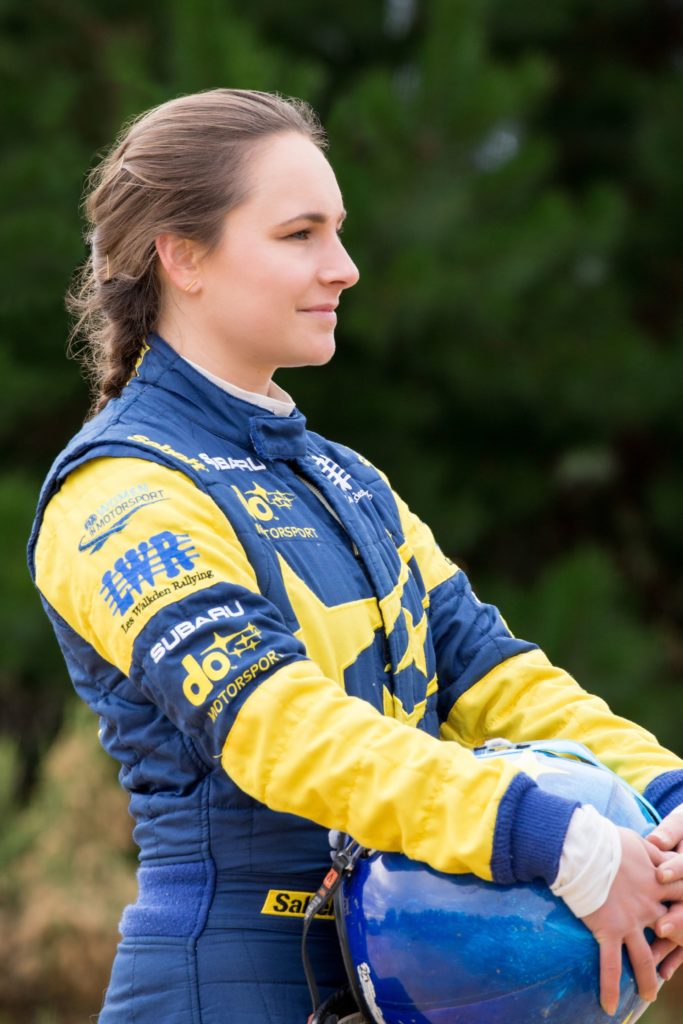 AF: If you weren't driving a rally car, but still working in the industry, what job would you do?
MT: I'd love to have my own team one day. I love the engineering and business aspects of the sport so I'd say I'd be in a role which brings them both together.
AF: What's the most challenging place you've raced?
MT: Probably somewhere like Ireland. The roads are really narrow, slippery, bumpy and the conditions are always changing. The locals are also incredibly quick, so it really pushes you.
AF: Did you ever doubt yourself, and how did you overcome it?
MT: All the time and I can still be guilty of it. I think it's probably more common than people may say. For me, the biggest thing is to just concentrate on my job and what I can control. If I know I'm doing the very best I can do, then usually the results follow.
AF: You come from a strong rallying family – how did this encourage you, and what was the best bit of advice your received from them?
MT: It certainly gave me the exposure to the sport, but there was never any push to get involved myself. It wasn't until
I was about 16 that I really considered it. I'd say the best piece of advice i was given was to find my passion and then give 100%. Whether it was rallying or not, they would also say to both my sister and me that we had to find a passion for something in life.
AF: How was it driving with your mother, Coral Taylor, as your co-driver?
MT: It was a great experience! And something pretty special, I don't think there's many mother/daughters who have competed In the junior world Rally championship together?! She's the ultimate professional, so when the clock starts it's a driver/codriver relationship regardless.
AF: What are your aims in 2018?
MT: To win the Australian Rally Championship! We definitely have more unfinished business here..