Read 1st part here: bit.ly/2OdD9nN
As part of a series of interviews leading up to and following on from International Women's Day, we spoke to Simona de Silvestro about her 2020 season and her plans for the coming year. This is the second part of that two-part interview.
Of particular note in 2021 is de Silvestro's return to the Indy500, this time as part of an all-female team run by Beth Paretta and backed by Roger Penske.
"For her to choose me, and especially with Roger Penske behind it, for me it's a big honour," she said. "Hopefully we can fill as many positions as we can with talented females.
"The 500 is really special to my heart. It really made me as a racing driver and really put me on the map, so I'm pretty happy to come back and I really can't wait to get back behind the wheel of an IndyCar. I'm stoked about it."
When asked if the team had any long-term ambitions, de Silvestro said, "From the team's perspective I think that's the plan. I think they are going to plan to be full-time on the grid next year. For me personally I'm pretty lucky to be in the position that I'm in – I'm works driver for Porsche and them letting me to the 500 is pretty cool.
"But I think that's the goal for Beth, to grow this team. I think that she has the right tools to do it, and she's the right person for it as well, so I think it's quite exciting and I'm excited to be part of it from the beginning, [knowing] that the first time this team turns a wheel at the 500 I'll be [driving]'.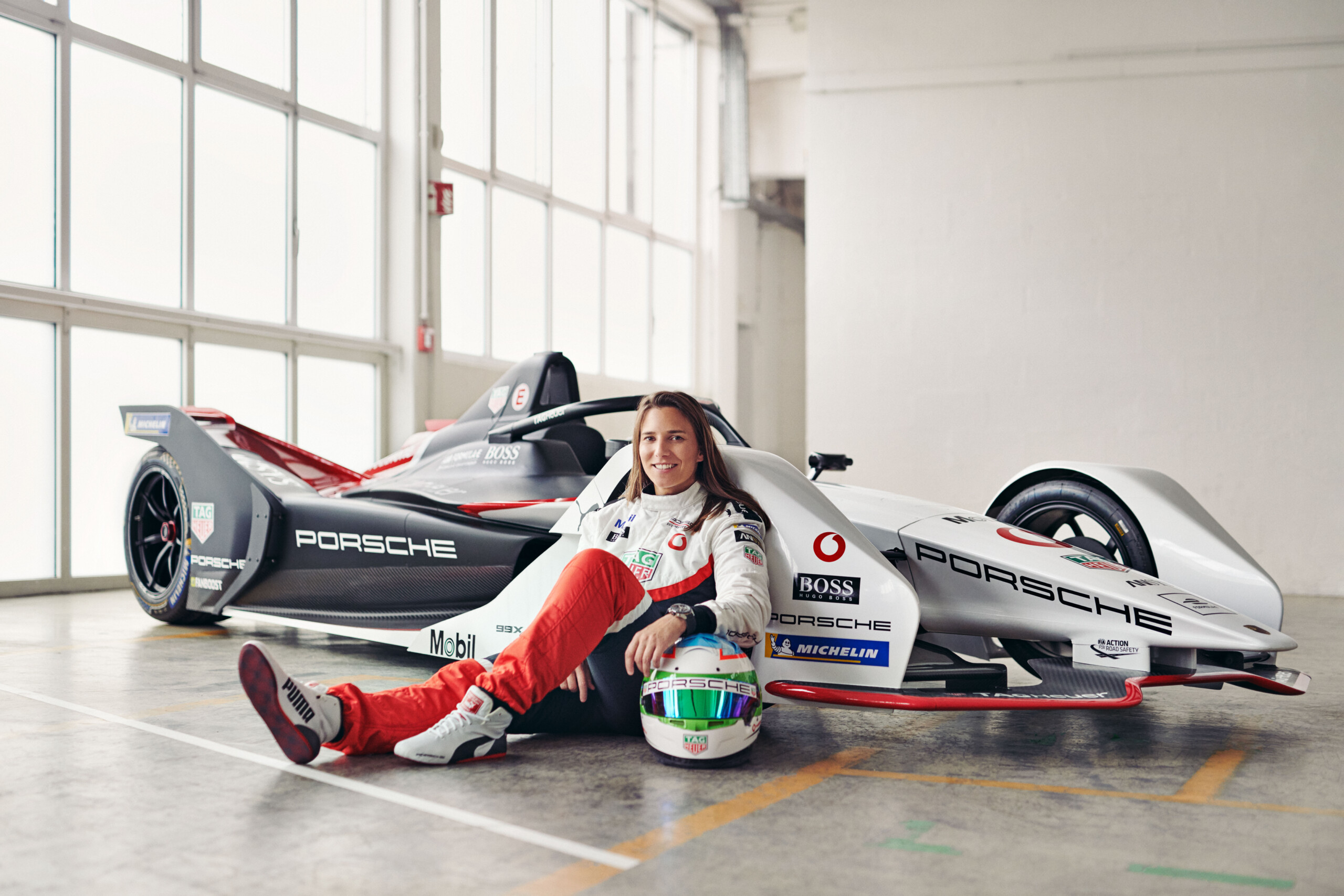 De Silvestro said the team's decision to integrate women into all aspects of the team and not just the driver line-up was "important", and that she thinks "with the team really pushing this, hopefully we will get a lot of young talented women coming in, and hopefully the other teams will maybe steal them from us.
"If you look at my career insights, I've been doing racing for a long time and it feels like now these opportunities are coming in with the right people around us. We have really great guidance with Team Penske behind us, so for whoever is coming in I think it's the right place at the right time and that's what's really exciting."
Looking back on her career, de Silvestro says she was always just focused on putting in the best performance that she could, but that she has noticed some changes when it comes to women in motorsport.
"If I look at my career, when I was in IndyCar, I felt at the time that I was pretty quick. We had podiums, we were running really strongly against the other drivers, but I didn't get that chance to be in a top team, and I think that's really what's changing. I'm the first female who has ever been signed by Porsche as a factory driver and that's a huge achievement, and for them to trust that I can get the job done.
"If a female driver can win races, I think I can open a lot more minds. I think we need this little bit of a push to show that it can be done and hopefully in 10, 15 years it won't even be an issue anymore, and whoever is the fastest driver or the best mechanic or engineer gets those positions in those big teams.
"I think the platform that Beth [Paretta] is putting together can showcase that, and I think that's really special."
As well as the Indy500 de Silvestro is continuing her involvement with Porsche in 2021, although she hasn't yet revealed which category she will be involved in with them.
"The thing that I can say is that I'm a reserve and development driver for the Formula E programme which is pretty exciting," she says, "and the rest will be communicated pretty soon hopefully!"
When asked what advice she would give to young women looking to get involved in motorsport, de Silvestro says, "Believe in yourself, and I think a big thing as well is communicating what you aspire to do, because at the end of the day… you always need people around you to help guide you.
"Sometimes you will get no's, but most of the time you will find some people who believe in the same dream and they will support you to get there, and that's really important."
Wyświetl ten post na Instagramie.