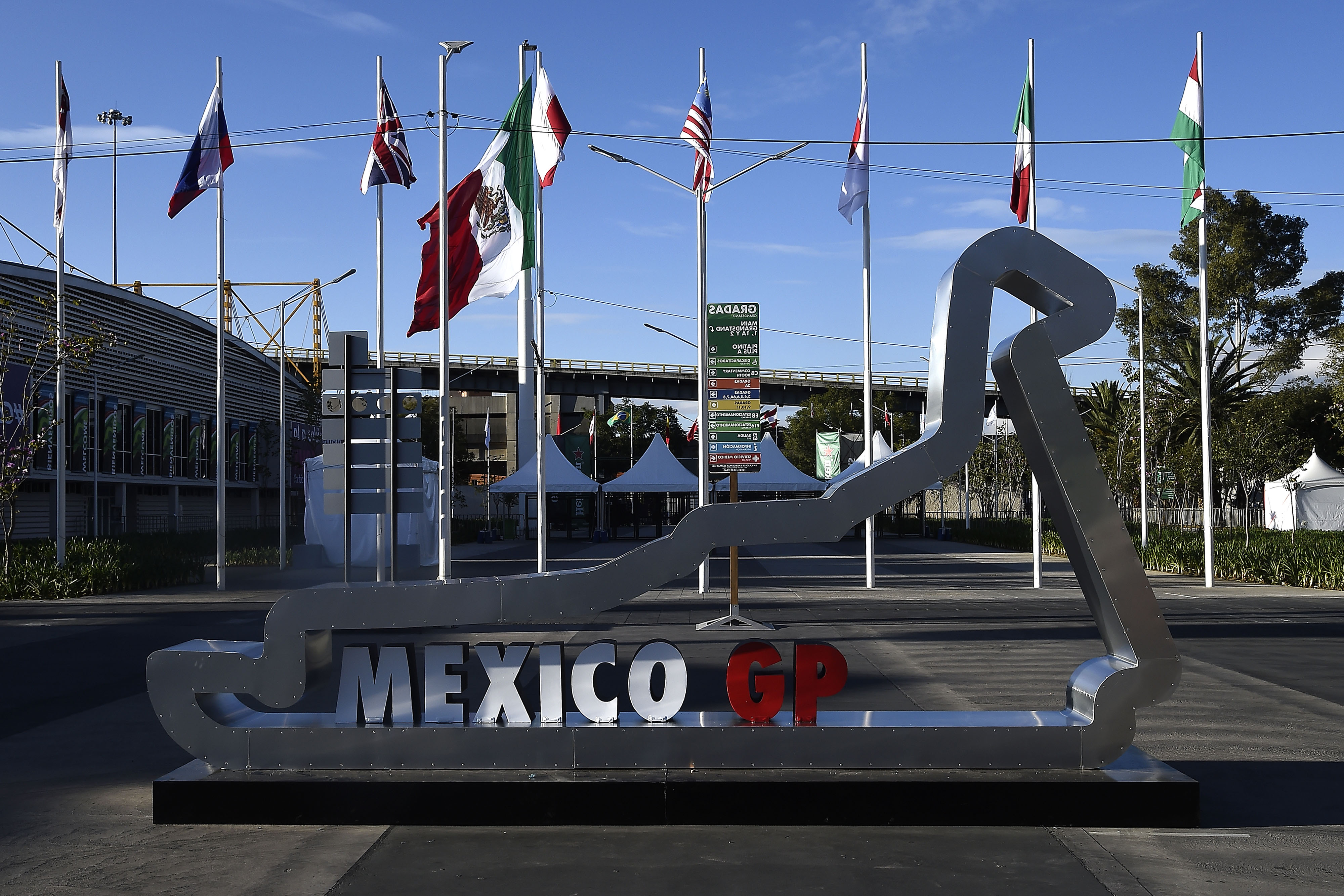 Last back to back race of the season, directly tickets from Texas to Mexico City were booked by the Formula 1 staff, some had to climb Trump's wall in order to arrive in Mexico, but everything is almost ready for the 18th race of the season.
Max Verstappen as another Speedy Gonzalez, will have to control his nerves and the "stab in the back" pain from FIA, must race as a normal racing driver under the official rules. Kimi Raikkonen from the other hand, the cool type that we all love, will go to Mexico with one purpose, to support Sebastian Vettel from Friday till the chequered flag. The Finn, was second in Austin and was looking very comfortable, but suddenly Ferrari discovered that he was going to run out of fuels, the order was clear "Save fuels, Kimi" and to our big surprise, Kimi stepped aside and let Vettel pass second, he almost lost the third place from Max, but as many said on the social media, one Finn supports the other, and Mika Salo advised the stewards to give 5 second time penalty to Max Verstappen after the chequered flag.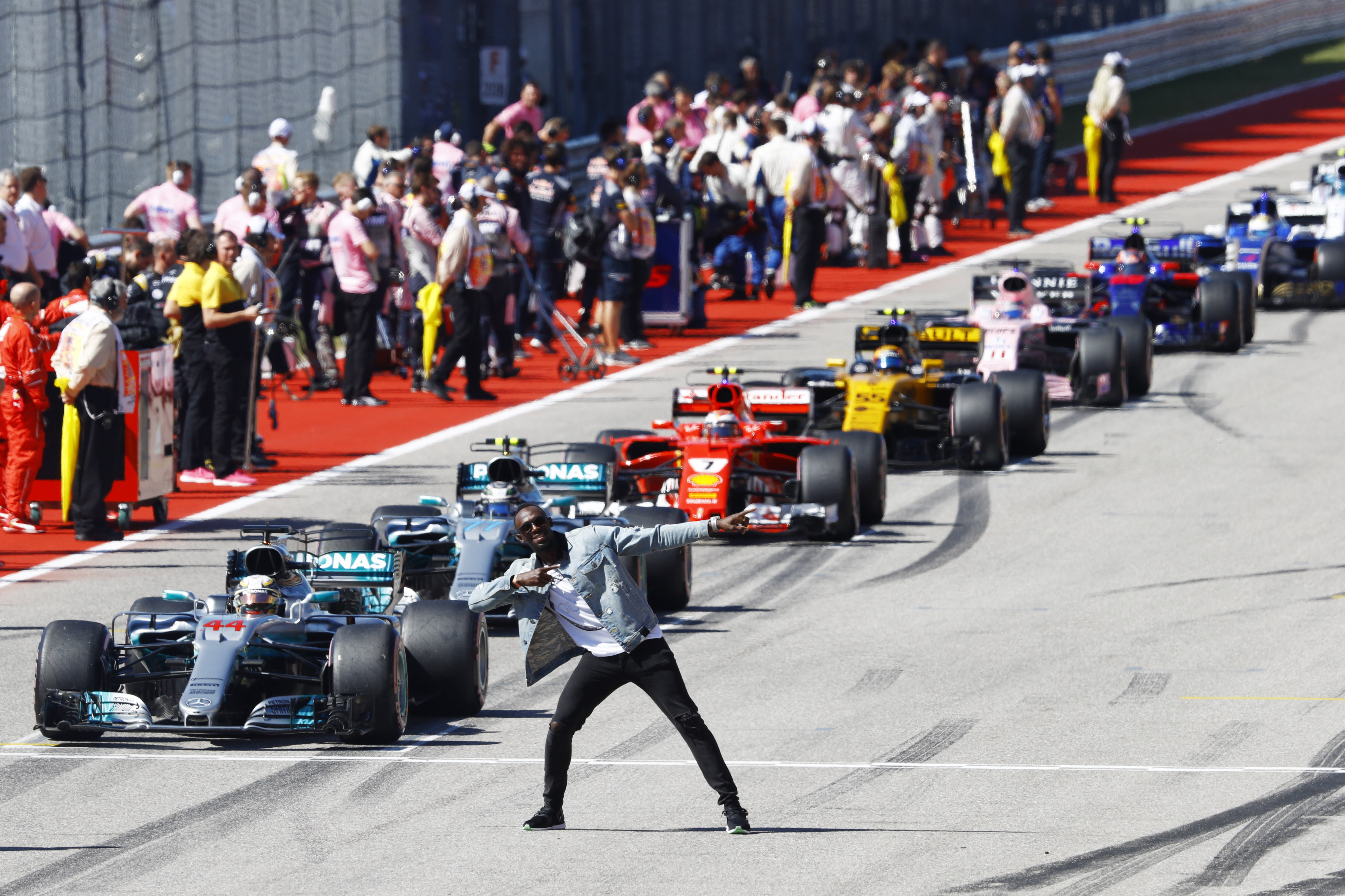 Oh, I almost forgot to mention the 3.7-4 world time champion Lewis Hamilton. The Brit had an easy weekend in Austin, no pressure for him, he read the script and followed exactly Mercedes' plan. The track suited perfectly to Lewis and his sixth victory in COTA proves that, now the Champ has to finish fifth or above in Mexico in order to celebrate his fourth world title.
AUTÓDROMO HERMANOS RODRÍGUEZ
Laps: 71
Circuit Length: 4.304 km
Race Distance: 305.354 km
Lap Record: 1:20.521 (Nico Rosberg – 2015)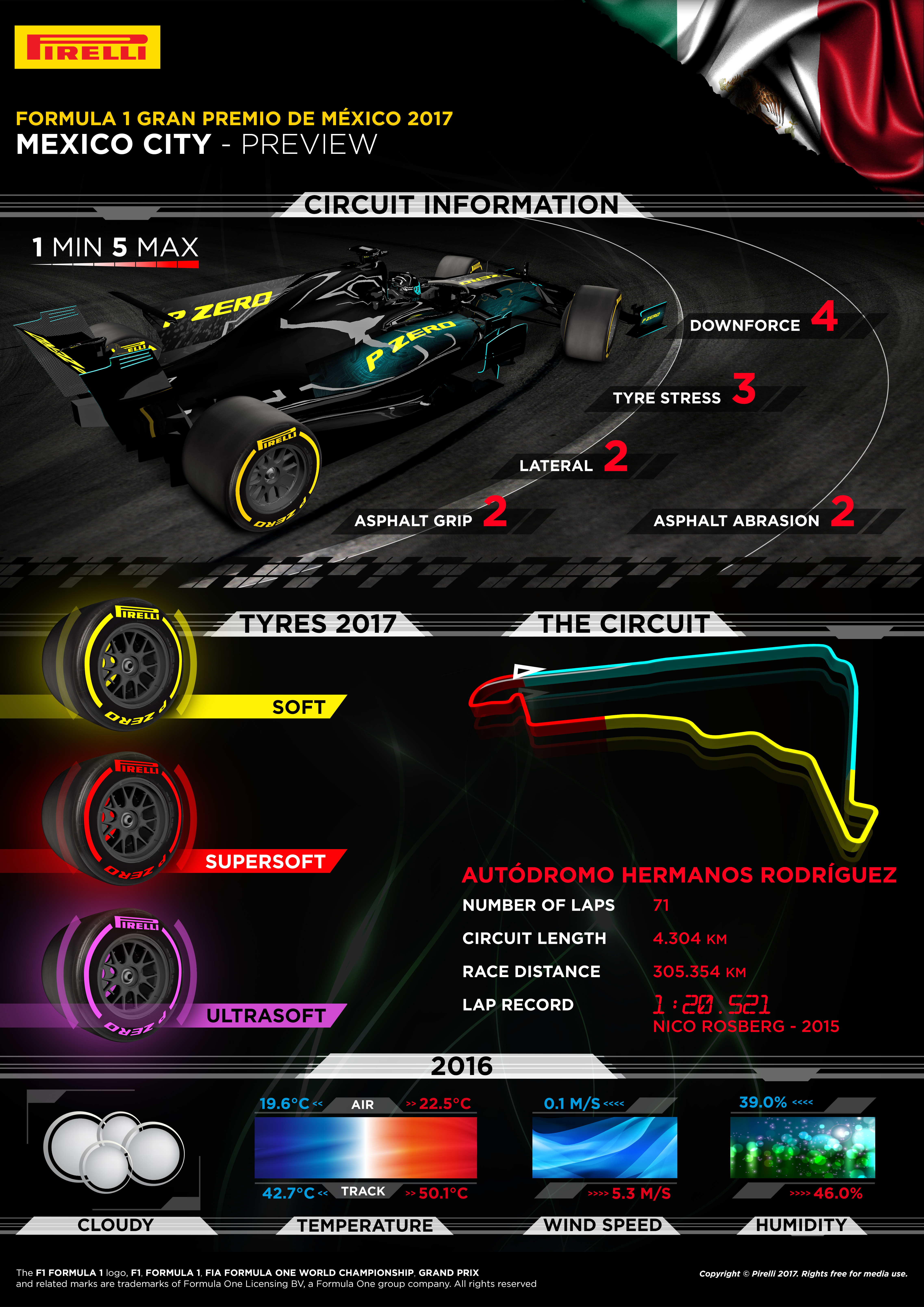 Mexico Grand Prix re-appeared in the Formula One calendar in 2015, after a long absence. Nico Rosberg was the driver who took the chequered flag in that year. Last year Lewis Hamilton won the Mexican Grand Prix, and he will try to repeat his success this season as well.
It is a home race for Sergio Perez, the fans will cheer for him and hopefully he will not complain about Oconstistency's pace.
Sergio Perez – "Racing at home means a lot for me. It's always a busy week, both for me and the team, but being at home makes all the hard work we put in for our fans and our partners worthwhile. It's definitely the most enjoyable weekend of the year for me. It's a great race for everyone involved in Formula One. There's so much passion and the whole week is a big celebration. Everyone in Mexico City is looking forward to the race.The track is quite fun to drive and being on those long straights is special. Because of the altitude, even though you're running high wings, you still achieve very high speeds and it's really hard to stop the car under braking – in that sense it feels like a bit like Monza.I am lucky I get to race in my country in front of my fans. Their support means so much to me and it's inspiring to see fans waving the Mexican flag in every grandstand. I really want to give them a special result to celebrate."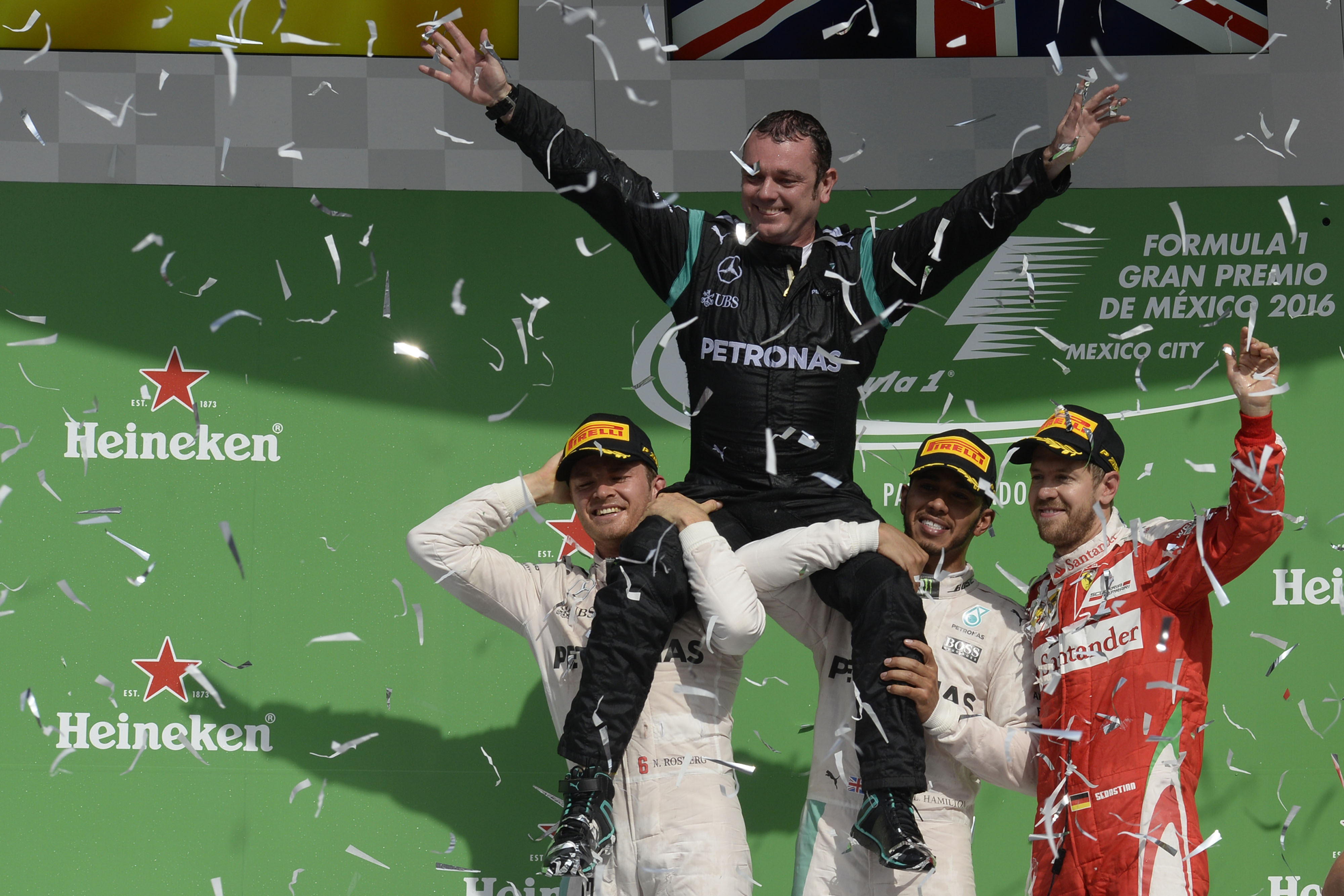 Felipe Massa – "First of all, it's a shame to see what's happened, it's so sad to see the people losing their lives and also their homes from the earthquake so that's really, really sad. I think we need to help them and get as much support for them. We need to pass the message to people around the world. That is the most important thing. Secondly, they are really in love with Formula One and they go crazy for the race. When you see the people in the grandstand and around the roads, they are proper Formula One fans and I think it's fantastic to race there. I always enjoy it, I go with some friends, my father and we always enjoy the atmosphere there. It looks very similar to São Paolo so you also feel at home. I really hope we can have an important race for them in this difficult moment."
In the American Grand Prix, Mercedes AMG celebrated their fourth consecutive constructors' title, despite their bad start this season, the team managed to overcome their problems and the hard work paid off for them as they won the world title, massive congratulations to every member who contributed to the success.
Max Attack – Red Bull Racing's Max Verstappen On How To Overtake & Win Races In F1 | M1TG
Twitter – @FP_Passion