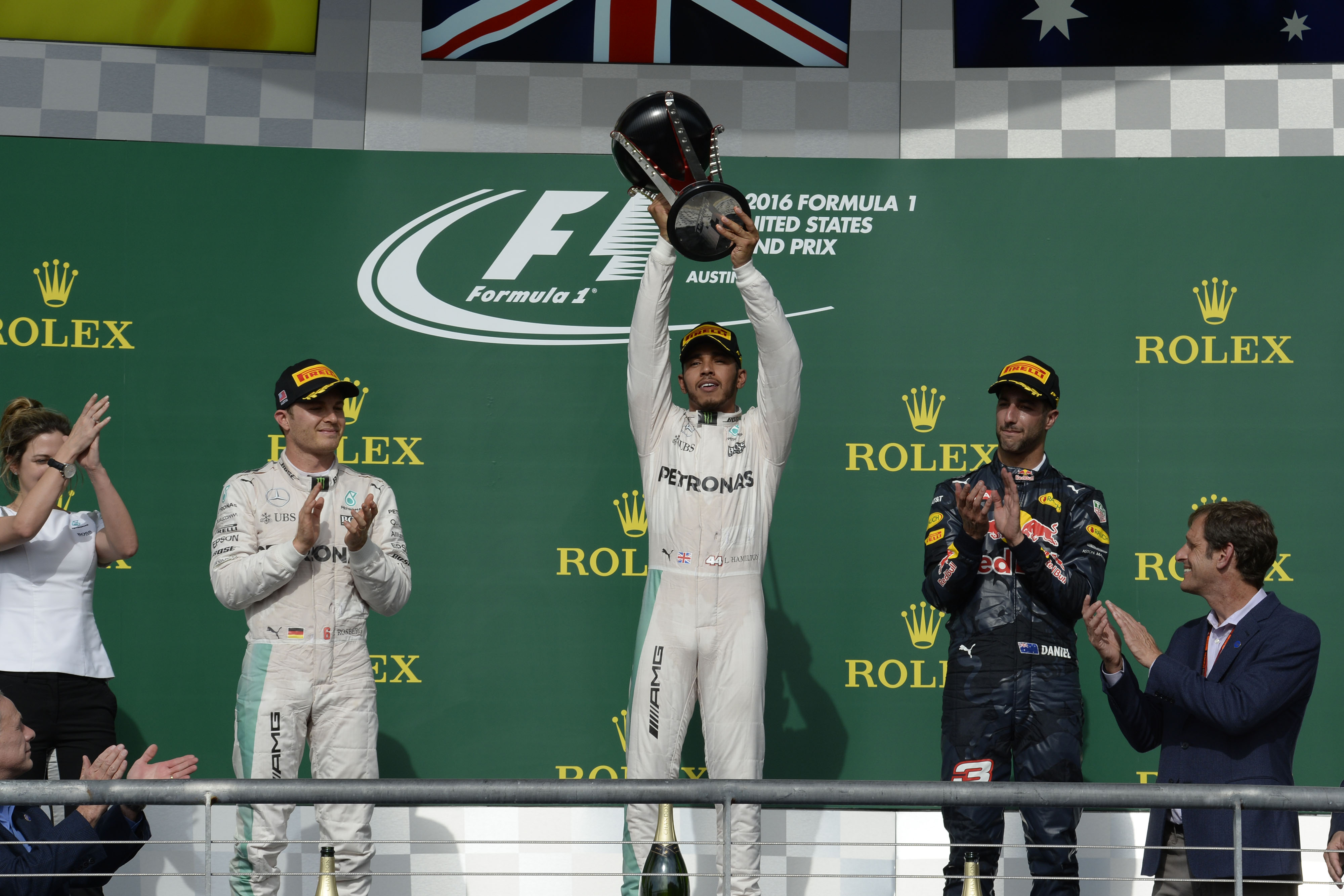 Formula One is travelling to the United States and more specifically in Texas for the American Grand Prix which will be held in Austin.
Lewis Hamilton needs to score 16 more points than Sebastian Vettel in order to secure his fourth title in his Formula 1 career, considering Ferrari's performance in the last races, it is not an unachievable target for the British driver.
Ferrari was not able to be competitive in Asia and now Lewis Hamilton has the upper hand in the drivers' championship. Scuderia, must finish ahead of the two Mercedes if they want to stay in the game and go to Mexico, a track which suits Ferrari, with more confidence and hopes.
Austin entered Formula 1 in 2012, it is an anti-clockwise circuit which is contained by 20 corners.  The 5.5 kilometre track, designed by Hermann Tilke in collaboration with local architects, the layout of the circuit was inspired by other tracks.
Circuit of the Americas
Laps: 56
Circuit Length: 5.513 km
Race Length: 308.405 km
Lap Record: 1:39.347 (Sebastian Vettel – 2012)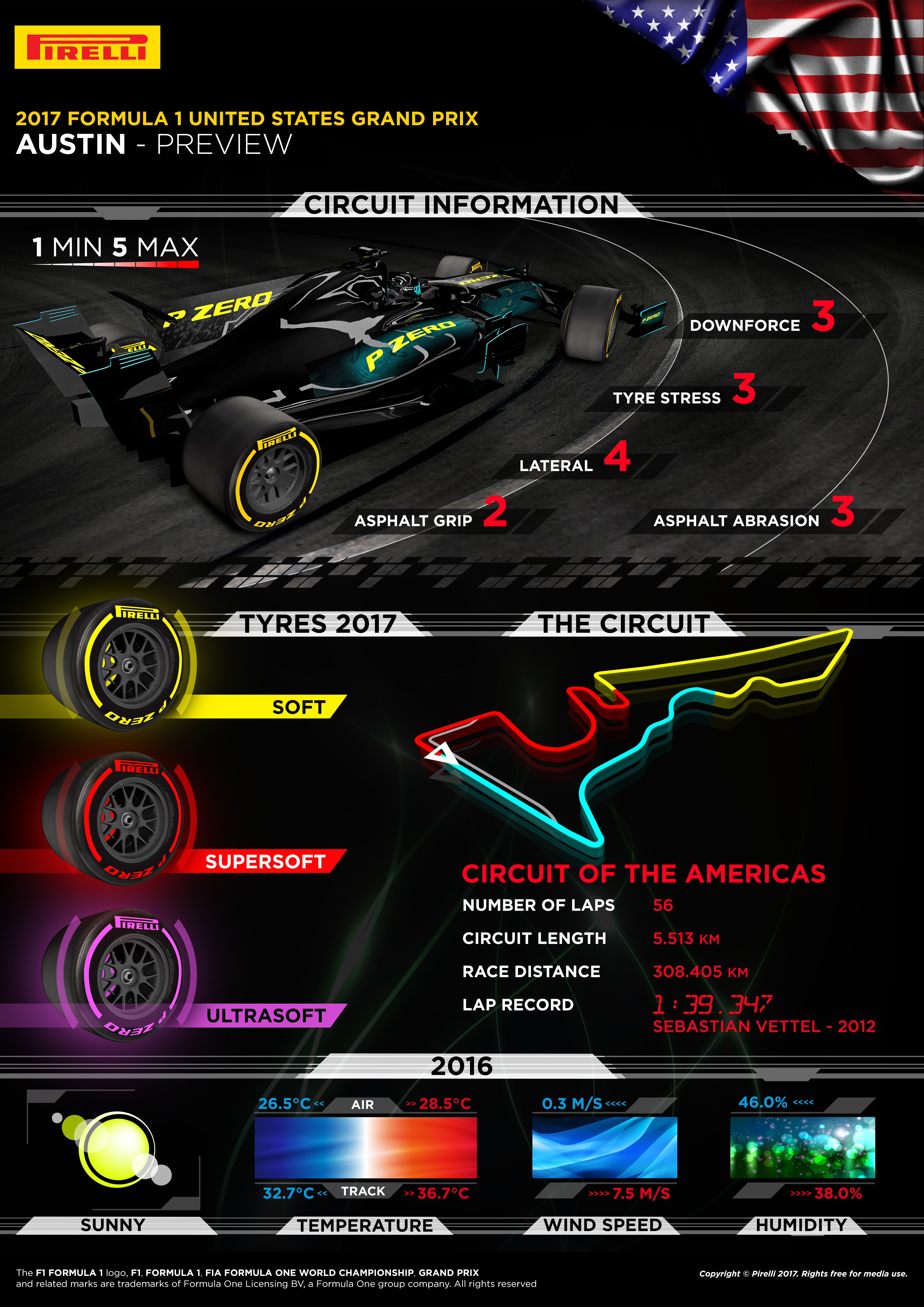 Pirelli will provide three tyre compounds to the teams, Ultrasoft (purple), Supersoft (Red) and Soft (Yellow).
Lewis Hamilton is the only driver, on the grid, who have won more than once in COTA, Sebastian Vettel have won only one time in the American Grand Prix, Kimi Raikkonen's best finish was second, whilst Daniel Ricciardo have finished two times on third place.
Brendon Hartley will make his Formula 1 debut with Toro Rosso, the New Zealander will replace Pierre Gasly, who will race for the Super Formula series in Japan.
Carlos Sainz will make his debut with Renault in COTA, the Spanish driver said:
"I'm very excited to joining the team and I hope to hit the ground running. We have some hard work ahead of us going into Austin with lots of things to learn and many people to meet. I'm going to give everything to be on the pace as soon as possible even though I know it can take a bit of time to adapt, but I'm confident we can do it. It's key to have this immediate taste with Renault and get to know the people and the car. It's a big challenge, but it motivates me. We have this last push for the season and I have to find where the limit of the car is, get used to the steering wheel, things like that. That's the procedure and I will embrace the challenge. It's good to see the people at Enstone putting the work in to get back to the top. They can be sure all the effort being put in is being matched on my side of things and I will be pushing flat out to help the team. Austin is one of my favourite tracks and I had one of my best races in Formula 1 there last year, finishing sixth. I can go there with confidence as I know how to go fast in Austin. I just need that adaptation to the car and the engineers. The first sector is special, it's one of these modern tracks which is well designed, very fast with quick changes of direction and high G-forces. I love these sort of tracks and it's a good opportunity for me to test the limit of the R.S.17."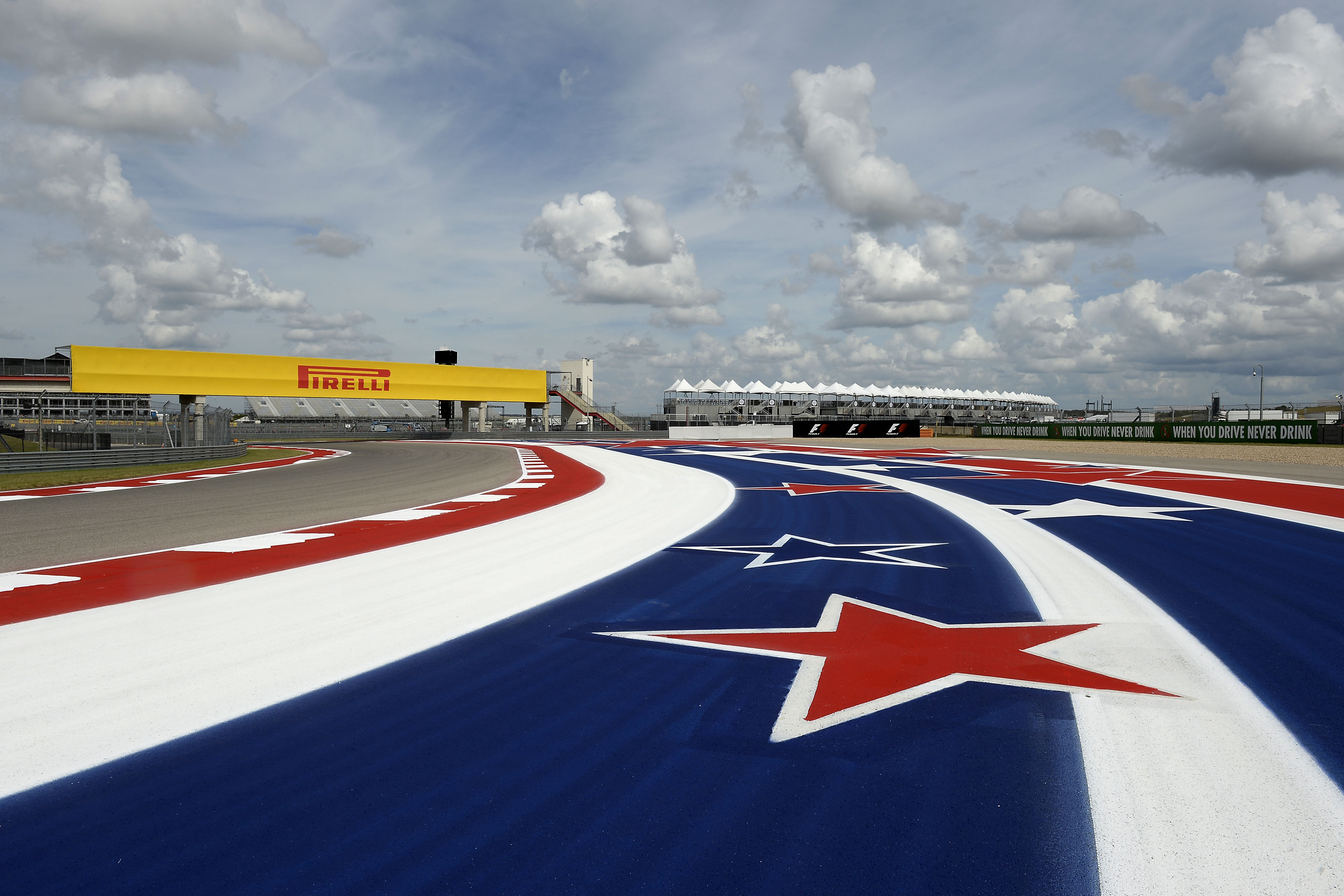 Red Bull Racing was competitive in the final races and they want to keep up the pace. The Bulls aiming for another podium, if Ricciardo finishes on the podium, it will Daniel's 10th podium this season.
"Everyone knows I love the city of Austin but I also love the circuit. It's certainly unique with the wide apexes, you can pass in more than three areas, it's fast, it flows well and it's definitely one of the best tracks on the calendar for overtaking.In the city there is so much to see, I like going to the well-known places like Pete's Piano Bar but also some of the more local places for live music and food. I have done Barton Springs, visited a ranch and this year I'm doing Austin City limits, there's so much to do and it's all so good.Some people are asking if I have a beard plan for Austin this year, I haven't thought that far ahead yet but I still feel my little beard in 2014 was my best, so I might just bring that one back."
Watch Max Vertappen's preview for the U.S. Grand Prix via Mobil 1 The Grid.
I am expecting to see a fast and strong Lewis Hamilton who will give everything for the pole-position and the chequered flag, the British feel comfortable in COTA and he wants to secure his fourth title as soon as possible.
Twitter * FP_Passion