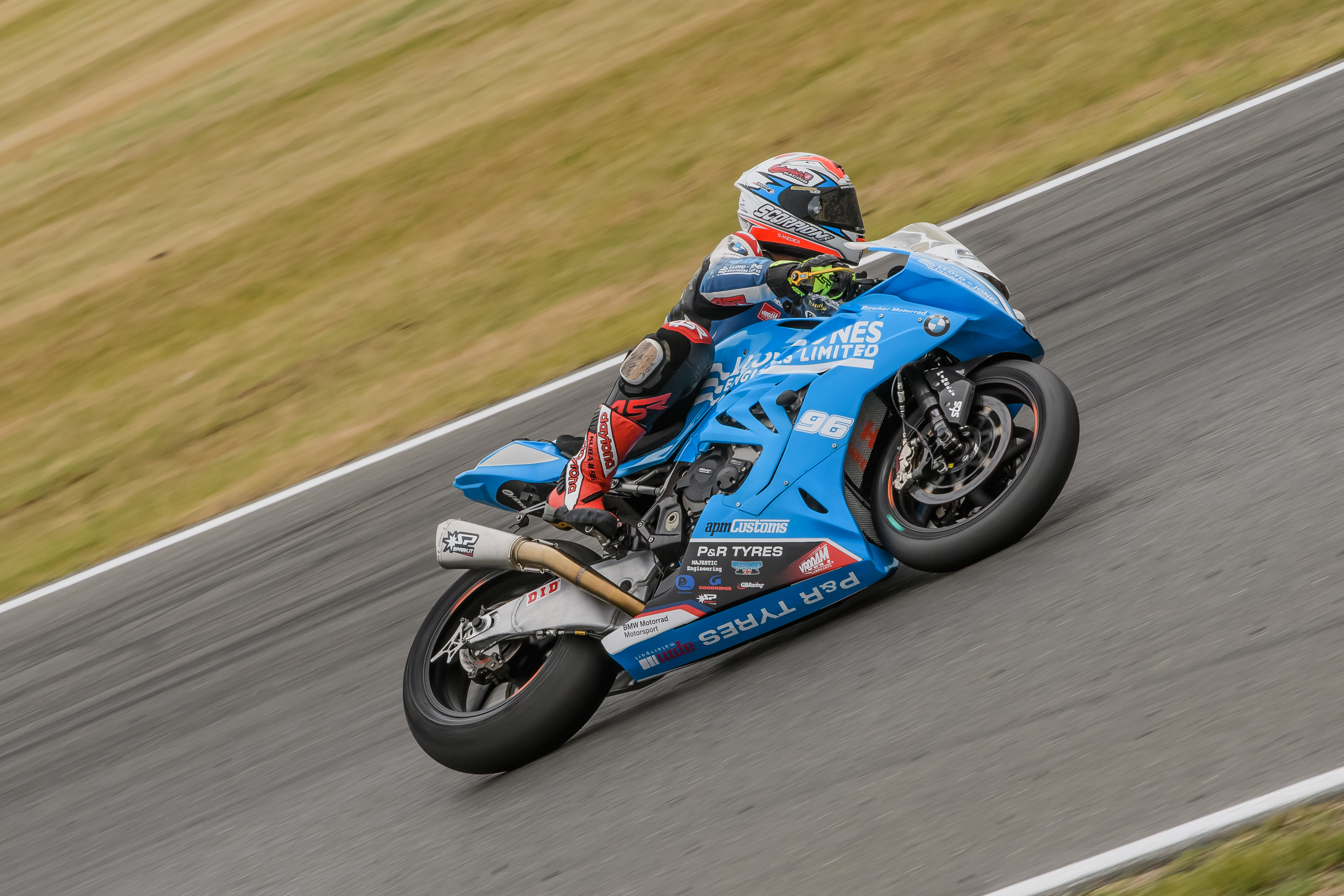 There aren't many riders who have been around for a long time and still have the determination to become champion but Jakub Smrz shows no signs of slowing down. He talks to us about his BSB life so far, his Lloyds and Jones/PR Racing team and his plans for the future.
How have you found BSB so far?
It has been difficult. In the beginning, it was very tricky, especially the tracks. There is nothing in Great Britain that resembles anything in World Superbikes. The tracks are so, so different. In addition, I spent a lot of my time in World Superbikes riding the Ducati. I also sustained a few injuries, which have held me back a little bit but now, we are getting better.
British Superbikes in general is getting quicker and quicker, so it is definitely not easy to be successful. In FP2 at Brands Hatch, I was 18th in the session but only a second from the top. It was frustrating but I am enjoying it, especially this season. It is my 2nd season in the UK with the BMW and it is really nice. The atmosphere within the team is great and although the start was difficult, we as a team have grown and improved. The team in years gone by have not been very lucky and lacked experience with BMW.
In the last couple of rounds, we have understood a lot more. It would be nice to start next season where we are now. It is going in the right direction and the main thing is that we improve each time, both me on the bike and the team in the garage.
What are the main differences between a V-Twin and a 4-cylinder?
Obviously, as you say, one has four cylinders and the other has two cylinders. You use a lot more torque with a V-Twin and with the Ducati, the chassis is different. The characteristics of the bike in general are just very different.
The BMW is a difficult bike for me and it did take me a while to understand it and get used to the it, also with the BSB regulations. However, like I say earlier, it is going in the right direction, round by round and that is very important.
How would you sum up BSB 2017 so far from your perspective?
What we were aiming for was to get in the points in every race. We didn't know this season would be so difficult but lets say, we score points quite regularly. Two races at Brands Hatch in July, I did not race because of an injury from a crash in FP3, with the bike being on the fence too.
Given your World Superbike experience, are you surprised that you haven't gone straight to the top?
Of course, it is a little bit frustrating. In the past in World Superbikes, there are riders that are in front of me now that I would beat. I know this is different. Many riders race in the UK for a long time; they grow up here and ride the circuits so already, there is an advantage for them. I think I am  not far away now. Fingers crossed that we are better next season because I feel this season has gone quite well.
How are the Lloyds and Jones/PR Racing Team to work with?
I would say that they are probably the best team I have been with. It is a little family team with a little budget. I like to work with everyone in the team and hopefully, they like working with me! I feel really good and that is probably more important to me than having a big team with a bigger budget. What I like is that at the start of the season, we could see that things were going well and they have invested in the parts through the season. This has allowed us all to develop and work harder and for that, I am truly thankful of the team.
Is a return to WSBK likely?
Not at the moment, I think I still have things to do here and things to prove in the UK – not just to doubters but to myself too. I did World Superbikes for one round this season and it didn't go very well. Things didn't work out, especially with the bike. I am enjoying the racing a lot more in the UK. Even to be 18th, you have to be very fast! In WSBK, you can be 18th and one of the last riders and it just isn't much fun.
What are your plans for 2018?
I can say that I am staying in the UK and hopefully with the Lloyds and Jones/PR Racing team.
Image by: Peter Backhurst