Techeetah rookie André Lotterer is looking forward to the challenges that lie ahead in Formula E. We caught up with him to discuss Techeetah's prospects and how he felt about the testing so far.
Lotterer, a seasoned WEC and Super Formula driver, was initially sceptical about Formula E but he admits that his opinions have changed towards the sport.
"I think a lot of people were sceptical about it because nobody was used to it. It's just that my voice was probably picked out more strongly than others due to my status."  Lotterer reveals. "But then obviously you're allowed to change your mind and it's something that everybody needed to get used to. "

"Due to my situation in WEC, racing for Porsche and Audi, I was super happy with where I was but things changed and I began to get more interested. In the end, It doesn't matter what car you race, you have to be the best at it and there's a lot of top drivers here. There's a world championship and it's challenging so it's the place to be be now. That finally attracted me and it's going in the right direction with the new season's car."

Lotterer said that he was 'always curious' about the sport, helped by his regular contact with ex-Audi teammate and current Formula E champion Lucas di Grassi.
"Indirectly [he brought me into the sport]. We talk about it and I was always curious how it is."

"At the beginning, I didn't really consider [Formula E] but motorsport is changing and we are racing for the future. This is what you want as a new driver – a new challenge. This was this case for me with everything that is changing in the world right now."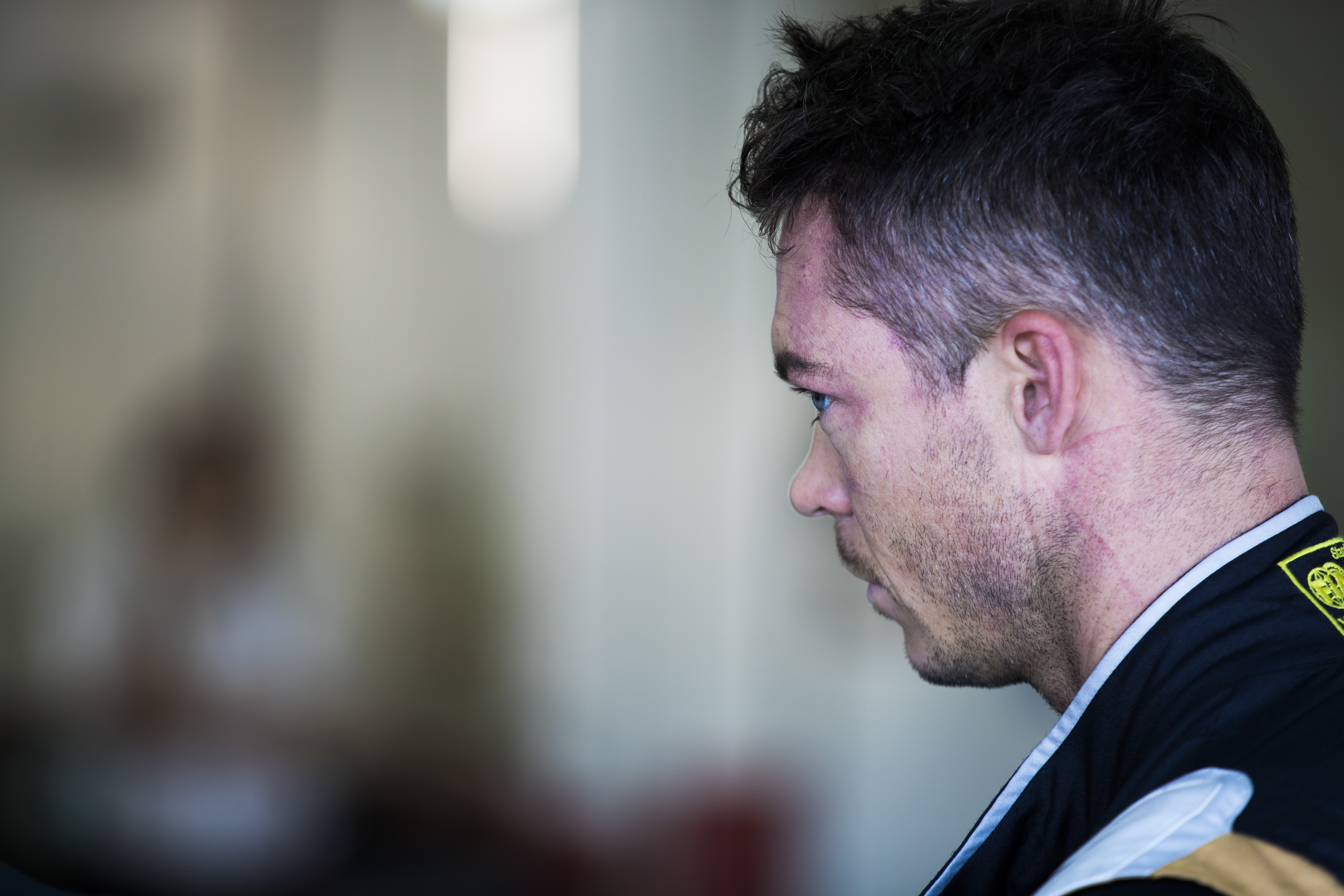 Lotterer has already completed two days of testing with Techeetah and is making use of the limited test opportunities that the team, as a Renault customer, have at hand. For the experienced driver, the test provides more of a learning curve as he admitted that the car has been a challenge to get to grips with.
"It's very different [to drive]," Lotterer explains, "It's completely different to anything I've done before, not only because of the electric engine but mostly because of the tyres and the nature of the car with the battery and the weight."

Here, the speeds are lower but the car is more challenging to drive because it has less potential in terms of grip with the tyres. The braking is a very random factor due to the regeneration on the rear axle and the carbon brakes have a specific way of working in different temperature ranges so it is a lot of guessing on the brakes but the driving part itself is quite fun."

Although positive about the season ahead, Lotterer was realistic in terms of what he can achieve in these early stages.
"First of all, I need to play catch up. It is not an easy task to join the championship with only three days of testing. I was for the first time in the car two days ago, so that's the way it is as a private team when you're not a manufacturer. At the beginning there's a learning curve, for sure, but this is what we have to accept and something I need to catch up as fast as possible.

We always push to do the best and achieve but at the beginning, I am going to find out where I am. Here, it is a bit difficult to judge. Thing is, here is not that representative in terms of the circuit. The same guys are at the front that were competing in the championship, so being in the middle of it for the first step is not too bad. I really go race by race, give everything and do my best but I know I am going to have to face some learning time in the beginning.
But I have to say the team is a very good team, packed with a lot of brain cells. The guys in the systems side are very smart. We are only one of the teams that cannot go testing so considering that, sometimes [Techeetah] beating the Renault team is quite impressive."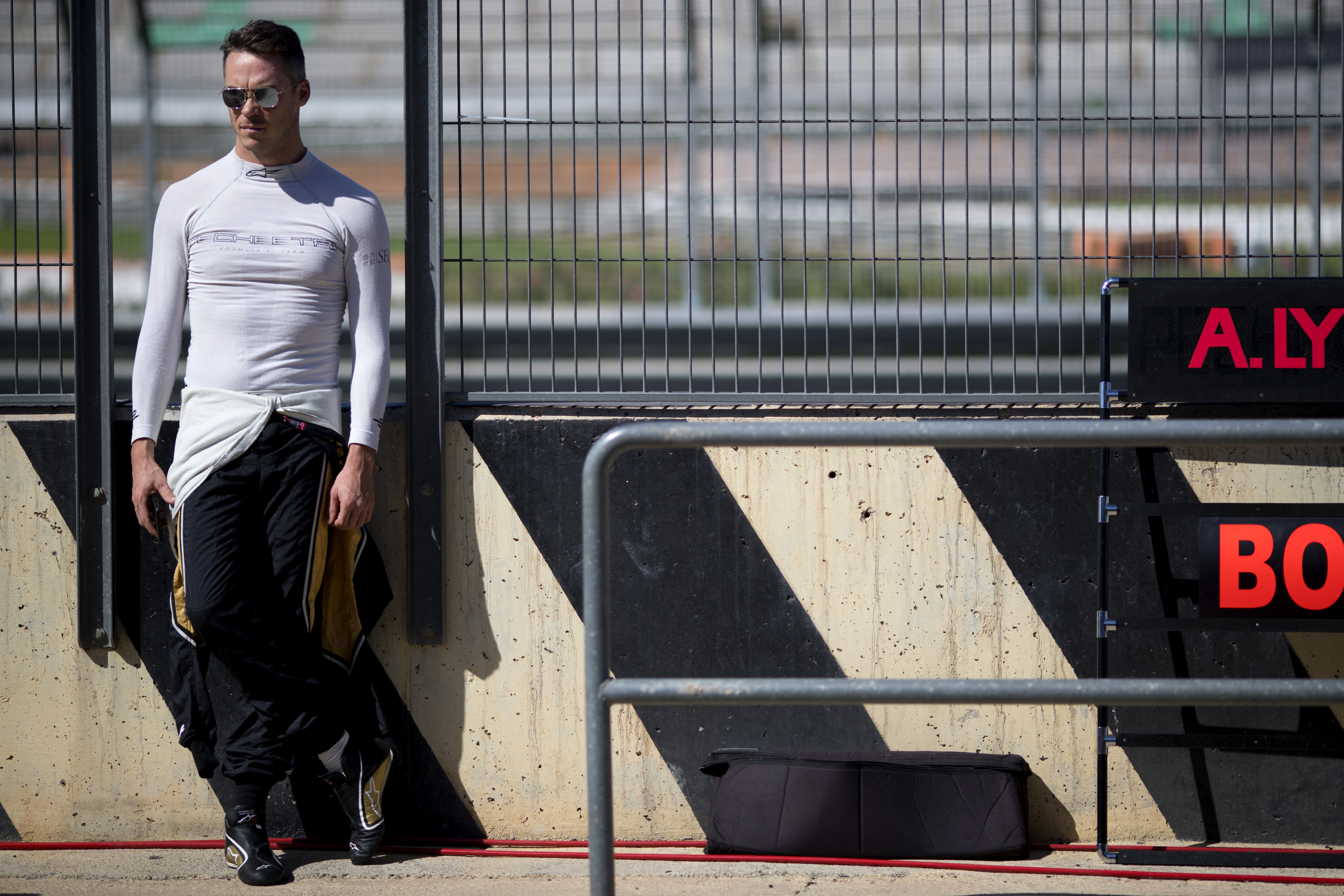 Competing alongside seasoned driver Jean-Éric Vergne, Lotterer was very optimistic about what he could learn from the French driver.

"It's really good to have him [Jev] . Obviously, he's a really good reference now after winning the race in Montréal so this is good for me to be able to learn from him and he's a good team player. He wants to have a good global performance of the team and he's been helping me out with getting up to speed and sharing his information which is not something you can take for granted from teammates in general."
 With Porsche's arrival into Formula E in Season 6, it seems reasonable that they would want to take on a presumably more experienced Lotterer into their new team, but Lotterer argued that it was not the case, stating that Techeetah was his long term prospect.
"No,  of course [this is not a short term prospect]. My aim is to come and find a good situation. As a professional race car driver, you want to optimise everything – my performance, the team's performance, everything. This doesn't go from one day to the other so it's going to take some time but hopefully in the long run, it will pay off. "