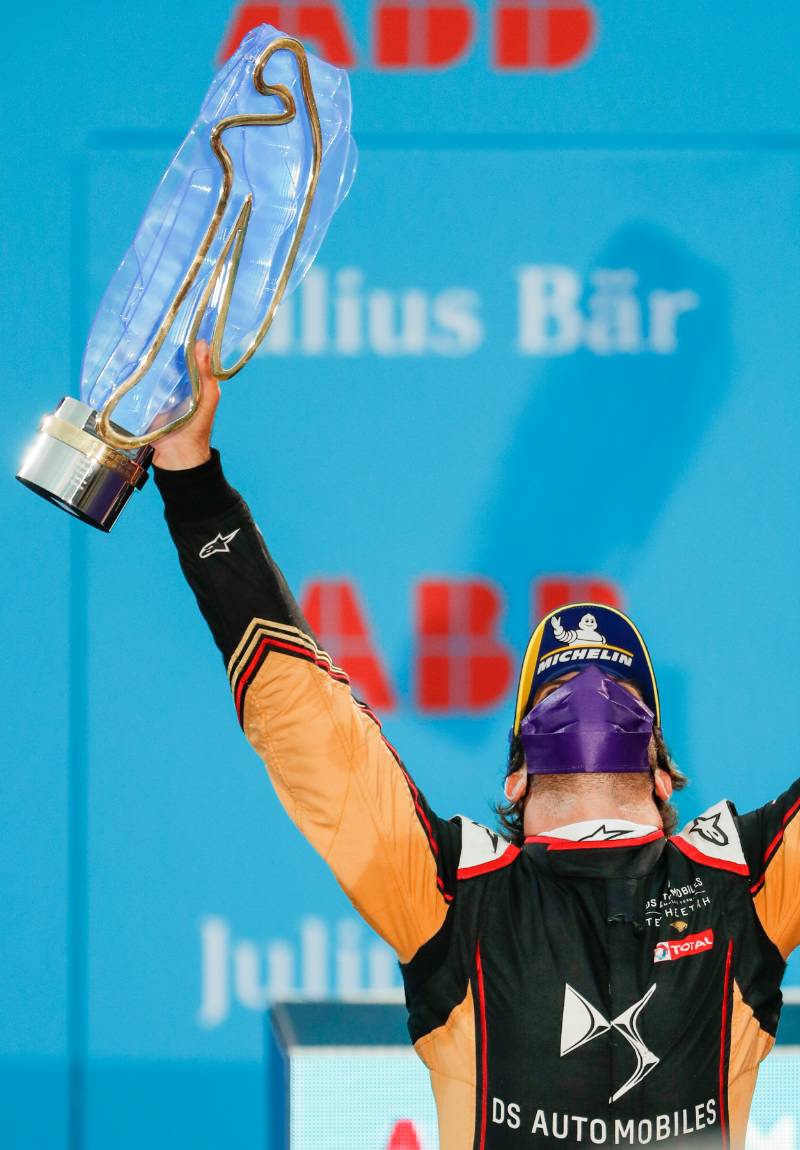 image courtesy of Formula E
Another gripping season of Formula E has finally come to an end, almost a month later than originally planned, and it will be Antonio Felix Da Costa and DS Techeetah who are happiest with their performances. After a difficult start for our 2019/20 champions, they sealed both of the teams and drivers championships with two races left to run. Dominant by Formula E's standards.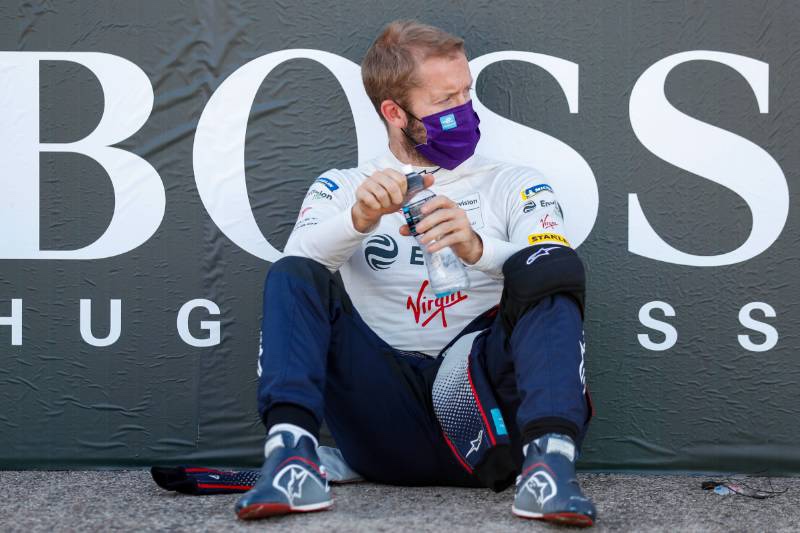 image courtesy of Formula E
Envision Virgin's Sam Bird started the season strongest in Ad Diriyah, continuing his streak of being the only driver to take a victory in every season to date after starting from 5th position. The Brit made some great overtakes as he carved his way to the top step, heading out Andre Lotterer for Porsche and Stoffel Vandoorne for Mercedes. Both Porsche and Mercedes achieving a podium finish in their debut races.
However, it was BMW's Alexander Sims who took a pole to flag victory in the second race in Saudi Arabia. Our eventual champion, Da Costa received a penalty for spinning Buemi, who was slowing to take Attack Mode. Da Costa eventually climbed his way back up to tenth, whilst taking the fastest lap in the process to bring home his and Techeetah's first three points of the season.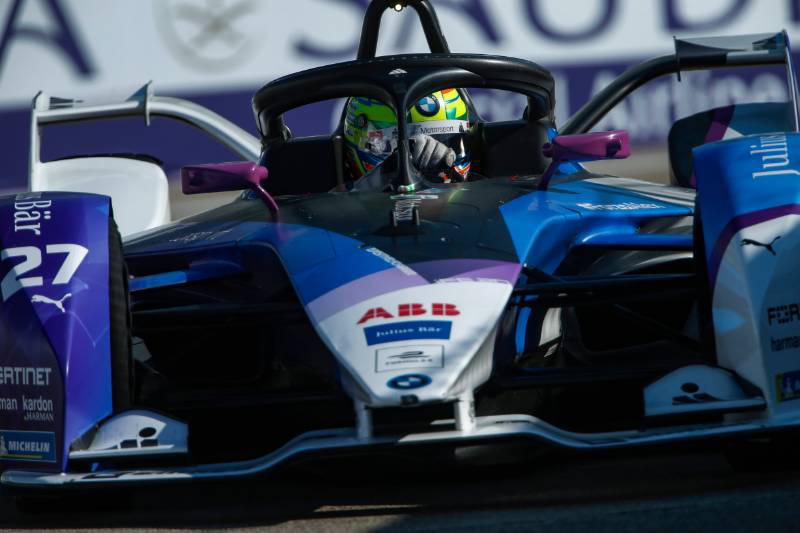 image courtesy of Formula E
In Chile it was BMW who took the lead of the constructors championship after their very own German, Max Guenther won the race from second position, overtaking the Pole man Mitch Evans who struggled with energy management. Da Costa made some lovely overtakes to climb eight position and finish in 2nd place. Showing the field that consistency was key in Formula E, Vandoorne took the lead of the championship despite being without a victory. Vergne's poor start to the season continued, still with just 4 points to his name.
Redemption for Evans in Mexico saw him win fairly comfortably, with Da Costa taking his second podium of the season. Sims had a notable drive, gaining 13 positions to finish 5th! With that victory Evans now lead the championship (4 different leaders in 4 races). We were left waiting for someone to seize control.
And seize control Da Costa did, winning from pole by a whopping 11 seconds in Marrakech. Evans' race was not to be scoffed at, starting 24th and finishing P6, an amazing race for the Kiwi. 3 podiums in a row meant Da Costa now lead the championship from Jaguar's Mitch Evans and Techeetah made up for their slow start to head the rest of the teams.
Then disaster struck. A very contagious virus known as Covid-19 began to take over the world, halting everyone in their tracks for a few months. Tragically, millions of people have lost their lives as a result of the pandemic.
But nothing could stop Formula E for very long, starting up again on the 5th August with a revised calendar of three double headers in Berlin on three different layouts, setting us up for an incredible 9 days of racing. But did Da Costa's momentum get hampered? Of course not! The Portuguese man took two victories in the first two Berlin races making it three on the bounce. By this point he had two hands on the trophy as his title rivals all failed to put up a consistent fight.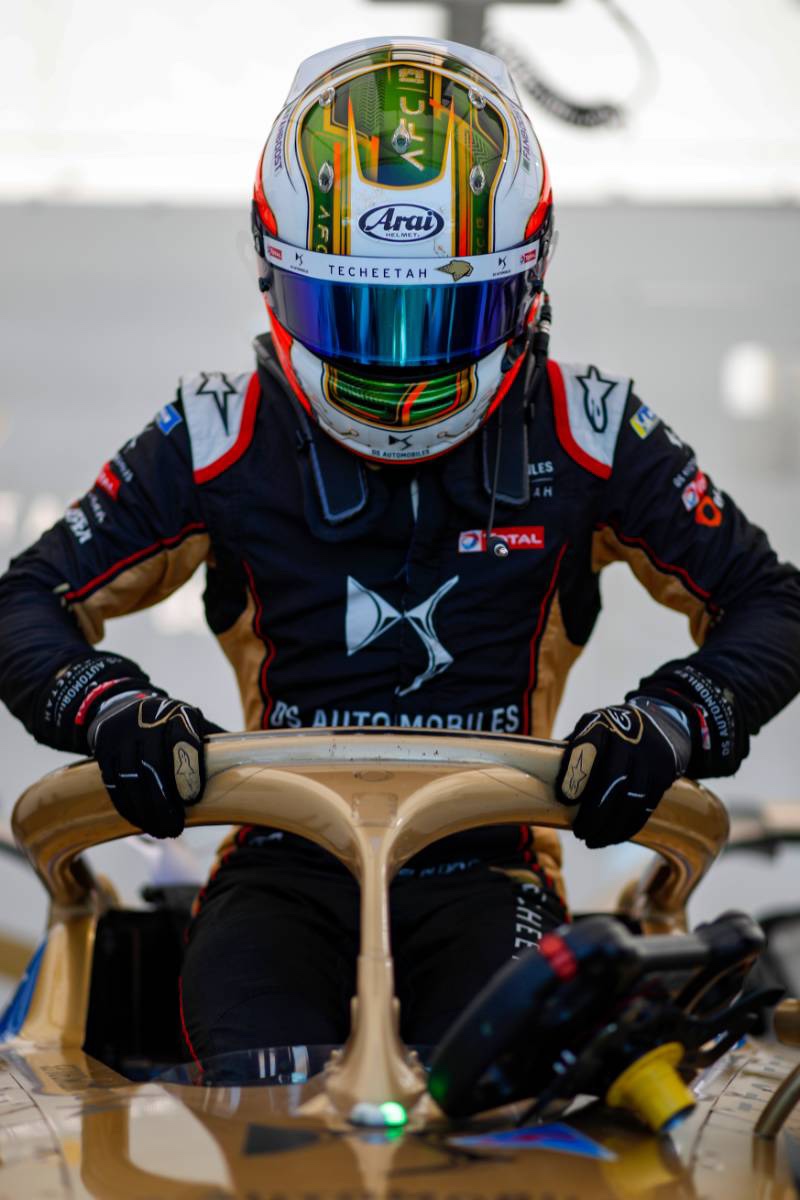 image courtesy of Formula E
Going into the next two races Da Costa just needed to get good points to seal the championship and he did so with two still to go, simultaneously winning DS Techeetah the team's championship as well. But second was still up for grabs and nobody seemed to want it, Guenther put in a claim with his second win of the season, before being overtaken by Vergne with a fine victory the following day.
A new layout came for the final two races of the season with a redesigned second sector. After a strange incident in qualifying, none of the active champions put in a lap time, allowing Rowland to take a much deserved maiden victory from Pole Position. By now it should have become clear that this meant he now sat in 2nd place in the championship.
The final race came with a hint of sadness as Sam Bird finished a fitting final race for Virgin in P5. The Brit had been with the team since Formula E's inception, always managing to pull a win out of somewhere and holding the record for the only driver to win in every season. He looks for pastures anew at Jaguar next season.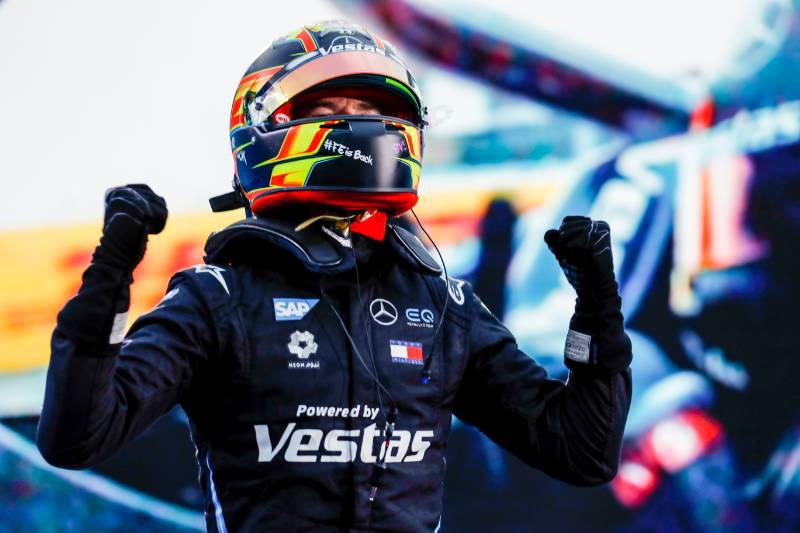 image courtesy of Formula E
However, it was Stoffel Vandoorne who took a dominant win for his maiden victory in the final race of the season, with his teammate, Nyck De Vries, edging out Buemi to seal 2nd position for both himself, and for Vandoorne in the championship. Buemi himself ended the season P3.
Despite some Techeetah dominance, Season 6 has been one of Formula E's best seasons so far, despite the delay from Covid. We saw wall to wall action up and down the field, said hello and goodbye to some talented drivers, crowned a new champion, and even saw our first carbon neutral team. It has been one heck of a year, and Season 7 is set to be just as exciting. You'd be a fool to miss it!