Red Bull were clearly the most dominant team of the early decade after years of building solid foundations in the midfield. The team formerly known as Jaguar began their F1 tenure with an excellent performance in what was their debut campaign.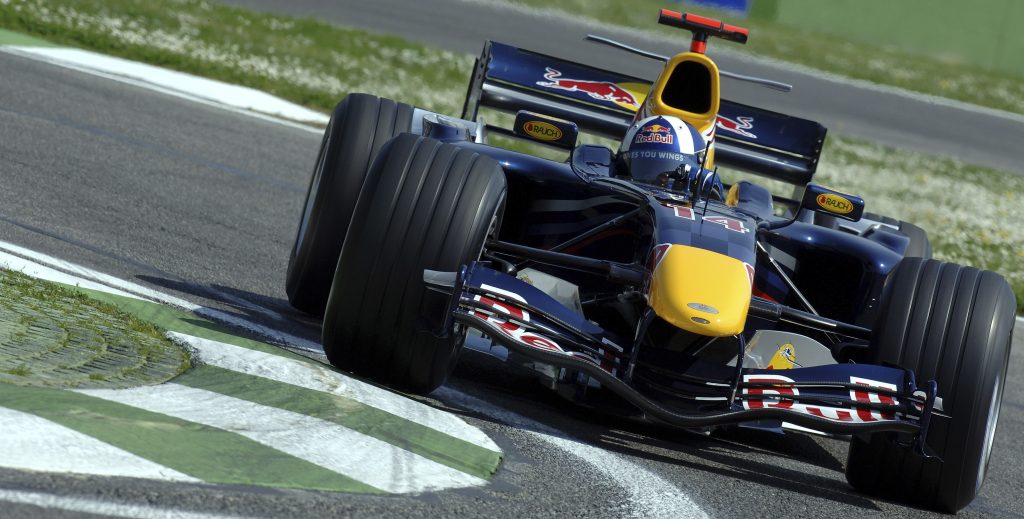 David Coulthard showed on numerous occasions that the RB1 was quick as he twice just missed out on podium finishes on his way to 24 points and 12th place, in a renaissance for the Scot ousted at McLaren by Juan Pablo Montoya. Christian Klien took further eight points including 5th place in China, while Vitantonio Liuzzi scored his maiden point at the San Marino Grand Prix.
2006 was to be less fruitful for the team despite Coulthard scoring their first podium, and the first for the Milton Keynes factory since 2002, at the Monaco Grand Prix. Klien left three races before the end of the season to be replaced by Robert Doornbos as Red Bull scored just 14 points all season, with six of those in Monaco.
Mark Webber re-joined in 2007 and the team became more consistent as they began to move up the Constructors' standings, while Coulthard remained as First Driver. On the pitwall, Red Bull pulled off a major coup by signing legendary designer Adrian Newey from McLaren on a long-term contract. Webber was to score a podium at the European Grand Prix in Germany but was dogged by the kind of reliability issues that plagued his two-year stint at Williams.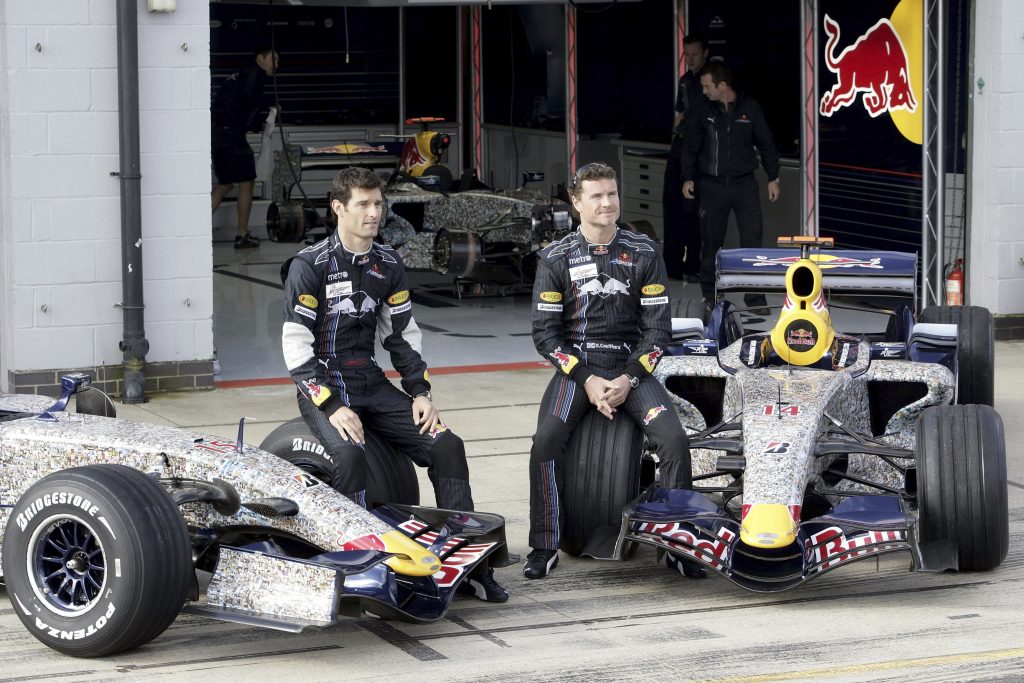 Coulthard was more of a consistent scorer, largely avoiding the poor luck that Webber endured. 24 points was enough for the team to finish fifth in the World Championship. More points did not herald forward movement in the Constructors' Championship in 2008 as the influence of Newey began to show. Webber scored points in five of the first six races of 2008 while Coulthard, in what was to be his final season in F1, struggled to make an impact.
A chaotic Canadian Grand Prix saw the Scot take the final podium of an excellent career with third place behind the two BMW Saubers, but seventh in Singapore was his sole other points finish. His career ended with a first lap shunt at the now famous Brazilian Grand Prix. With Sebastian Vettel announced as his replacement after impressing at Toro Rosso, new regulations for 2009 promised a shake-up of the order. That promise came to fruition as Red Bull proved to have one of the quicker cars, although they started out well behind Brawn GP following Ross Brawn's Honda-salvage operation.
It had been a slow start with just 1.5 points from the first two races as Vettel crashed out of the Australian Grand Prix while fighting Kubica for second while Webber finished sixth in a rain-shortened Malaysian Grand Prix. A rain-soaked Chinese Grand Prix was the scene for Vettel's second Grand Prix victory but more importantly Red Bull's first, as Webber made it a 1-2 ahead of Jenson Button's Brawn.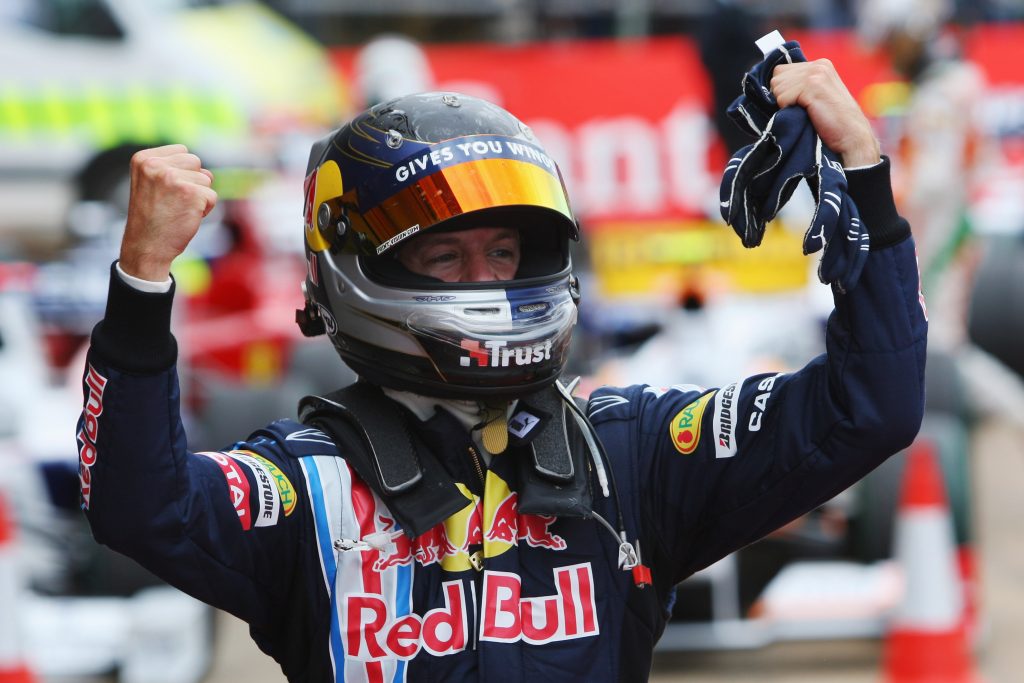 Vettel would win again later in the year in Britain, Japan and Abu Dhabi while Webber took an emotional first-ever win at Nurburgring, with a second one in Brazil not enough to stop the Brawn pair of Button and Rubens Barrichello winning both the World Drivers' Championship with Button and the Constructors' Championship with a race to spare. Nevertheless, a precedent had been set as Red Bull comfortably outperformed their rivals in the second half of the season, while Ferrari and McLaren both had poor seasons. It was never a flash in the pan for Dietrich Mateschitz, and Red Bull Racing were here to stay.